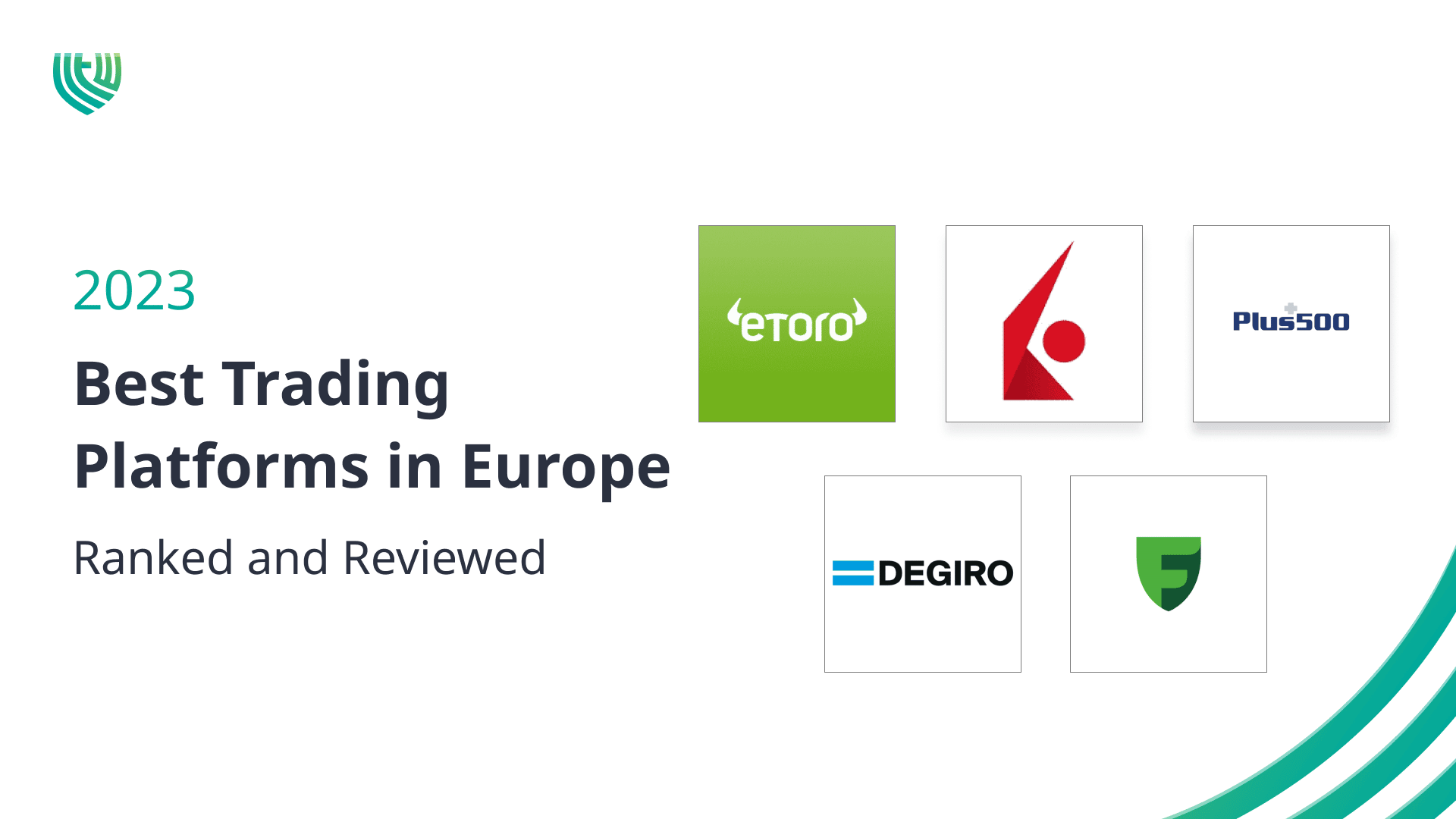 Finding a platform that best suits your trading needs can be challenging, especially if you intend to trade actively. Choosing one of the best trading platforms can help you optimize your trading experience, simplify your daily tasks, and even save you time.
Besides, the best trading platforms offer other features highly valued by traders, such as placing orders quickly, easily, and at the best possible price, tracking a watchlist of instruments, sending alerts instantly on pre-specified events, and providing news streaming and updates.
In this article, we'll present and compare the five best trading platforms in Europe that we identified based on our research.
Best Trading Platforms in Europe for 2023
Interactive Brokers | Best overall trading platform in Europe
Founded in 1978, Interactive Brokers is a global online broker that provides advanced web and mobile trading platforms, and offers a vast array of financial products (stocks, options, mutual funds, ETFs, futures, bonds, and currencies) from over 150 markets.
eToro | Best for social trading
Established in 2007, eToro is one of the leading online brokers known for its social trading platform, with over 25 million users. It gives access to different products such as CFDs, ETFs, stocks, commodities, Forex, and cryptocurrencies.
DEGIRO | Best for zero-commission ETF trading
Degiro is one of the leading online brokers in Europe (available in 18 European countries), with over 2 million users. It has a low-cost structure and offers commission-free stock and ETF trading.
Plus500 | Best for forex and CFD trading
Plus500 is a multi-asset online broker that offers no commissions when trading CFDs in Indices, Forex, Commodities, Cryptocurrencies, Shares, Options, and ETFs. It also recently launched Plus500 Invest for those who want to invest in real shares.
Disclaimer: 81% of retail CFD accounts lose money.
Freedom24 | Best for new stocks at the IPO price
Freedom24 is one of the leading online brokers that lets you invest in stocks at IPO prices, in addition to ETFs, stocks, bonds, futures, and options. It was founded in 2008 and currently has over 400,000 clients.
In the following reviews, we discuss the features of each trading platform, where each broker differs in terms of pricing, accessible markets and instruments, and other special features.
#1 Interactive Brokers (IBKR GlobalTrader)
Interactive Brokers at a glance
Products available
Stocks, ETFs, Options, Futures, Forex, Commodities, Bonds and Funds
Regulators
FINRA, SIPC, SEC, CFTC, IIROC, FCA, CBI, AFSL, SFC, SEBI, MAS, MNB
Fees
$0.0035 per US stock (min. $0.35 per order)
The Trader Workstation (TWS) of Interactive Brokers leads the list of the top trading platforms in Europe. It caters both to beginners and professional investors looking for educational materials and an easy to use platform and advanced technical and fundamental trading tools and for in-depth research.Investors in Europe can use Interactive Brokers' web-based Client Portal trading platform, as well as the GlobalTrader Mobile app and the professional Trader Workstation platform.
The TWS platform is easy to use and includes many standard features such as watchlists, alerts, and real-time monitoring, in addition to advanced tools, such as the volatility lab, which is a brief overview of a stock's past and future volatility parameters, as well as its industry peers and the broader market. In addition, it has advanced technical analysis tools with over 120 indicators and many other highly customizable features.
IBKR is a great option for retail investors interested in trading international stocks, ETFs, bonds, futures, options, and even penny stocks. It is ideal for beginners or professionals looking for a large number of instruments and a secure broker. Nearly all Europeans can open an account at IBKR.
On the downside, if you are new to investing, you might find the platform a bit complicated with too many buttons and features. You can read our IBKR review for more information.
#2 eToro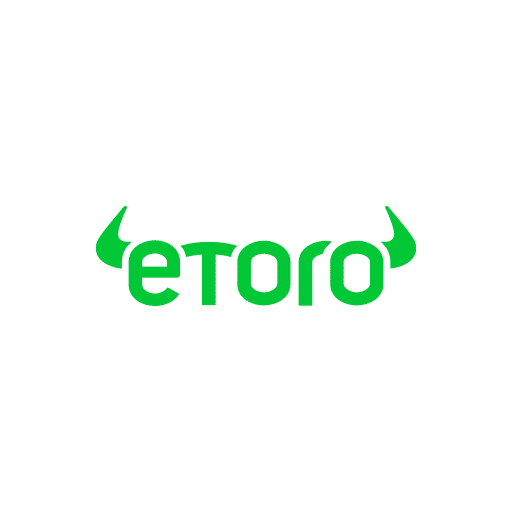 Visit eToro
81% of retail CFD accounts lose money.
eToro at a glance
Products available
ETFs, Stocks and CFDs on Commodities, Forex, and Cryptocurrencies
Minimum Deposit
$10 in the UK (it varies between countries)
Regulators
FCA, CySEC, ASIC
Fees
$0 for stocks and ETFs
Another exceptional trading platform in Europe is eToro, an international online broker with over 25 million users who trade stocks, forex, commodities, cryptocurrencies, CFDs, and ETFs. It is known for its social trading feature where you can copy the trades of other experienced traders. There are thousands of verified traders on eToro, and you can pick the best trader based on past Return on Investment (ROI), risk profile, or other factors.
The eToro platform gives users access to over 3,000 different financial instruments, including stocks and ETFs. Additionally, users can invest in ready-made investment portfolios (Smart Portfolios), a group of several assets or traders combined together based on a theme or strategy.
The web platform has an easy-to-use and intuitive interface that is beginner-friendly while offering advanced features for experienced traders. Among those features is one-click trading, which lets traders open a new position while using pre-determined parameters with just a click.
Additionally, it offers a stop loss feature that lets you keep a position open as long as the market price moves in the right direction. Another feature is the eToro Research Tab, powered by TipRanks, which helps you enhance your knowledge to make better-informed investment decisions.
Although the platform is attractive for beginners, it is not the ideal platform for day traders or experienced investors as spreads are high for some products. Additionally, withdrawing money is somewhat expensive compared to other brokers ($5 per withdrawal request). For a full assessment, read our comprehensive eToro review.
#3 DEGIRO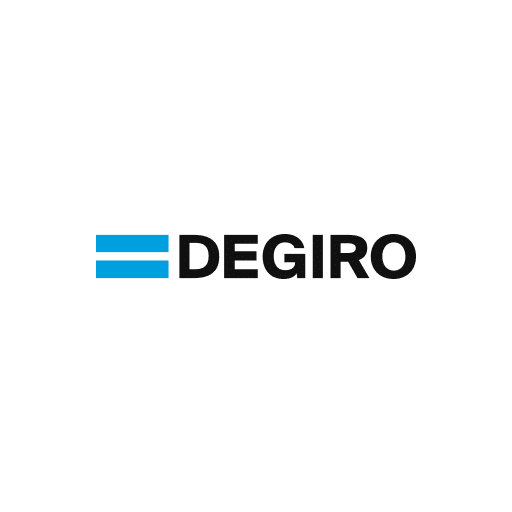 Visit DEGIRO
Investing involves risk of loss.
DEGIRO at a glance
Products available
Stocks, ETFs, mutual funds, bonds, warrants, futures, options
Fees
€/£0 for certain ETFs
DEGIRO joins the list as the best trading platform in Europe for zero-commission ETF trading. It is a perfect pick if you want to minimize your trading costs as it does not charge any fees for maintenance, inactivity, deposits, or withdrawals while offering commission-free trading on US stocks (plus external fees) and several popular ETFs. Furthermore, the platform gives access to over 30 exchanges around the world.
DEGIRO was founded in 2008 and provides services to over 2 million European clients. In addition to stocks and ETFs, DEGIRO's products include mutual funds, bonds, futures, and options, warrants, with the ability to trade on pre-market and after-hours trading.
DEGIRO's web trading platform has a modern design and is extremely intuitive, and the company is continuously updating it and adding new features based on clients' feedback. For instance, you can create a favorites list and check the latest news related to your portfolio.
On the downside DEGIRO does not offer forex trading and they charge €/£2.50 annually, per exchange as a connectivity fee. For further details you can read our DEGIRO review here.
#4 Plus500
Visit Plus500
81% of retail CFD accounts lose money.
Plus500 at a glance
Products available
CFDs and, on Plus500 Invest, Real Shares
Regulators
FCA, CySEC, MAS, ASIC, FMA
Fees
No commissions on CFDs
Founded in 2008, Plus500 is an online broker offering a wide range of financial products, including real shares and CFDs on forex, indices, shares, commodities, options, ETFs, and cryptocurrencies. It is available in over 50 countries and is listed on the London Stock Exchange.
There are two distinct account types:
Plus500 CFD: It only focuses on CFD products;
Plus500 Invest: Where you can trade stocks (real shares);
The web platform you will use is the WebTrader, Plus500's proprietary platform, offering a stable trading experience and easy access from multiple devices, including a mobile app. All platforms are easy to use and responsive, and you can start testing the features by opening a demo account.
Their customer support is helpful and easy to assess through a chat that is always shown on the trading platform. Their spreads are low, and they offer accounts in sixteen currencies, including USD, EUR, and GBP. Still, they charge a 0.70% currency conversion fee and a $10 monthly fee following three months with no activity. On Plus500 Invest, they only charge a small commission per trade (US market: $0,006/share).
Finally, it is regulated by financial regulators like the FCA and CySec, meaning that Plus500 is appropriately supervised and that there is an investor protection scheme under the entity you open an account with. For instance, If you open an account as a European investor through Plus500CY Ltd, you are protected up to €20,000. Additionally, Plus500 provides negative balance protection for CFD trading on a per-account basis – only to retail clients from the European Union.
Want to know more about Interactive Brokers? Check our Plus500 Review.
81% of retail investor accounts lose money when trading CFDs with this provider. You should consider whether you can afford to take the high risk of losing your money.
#5 Freedom24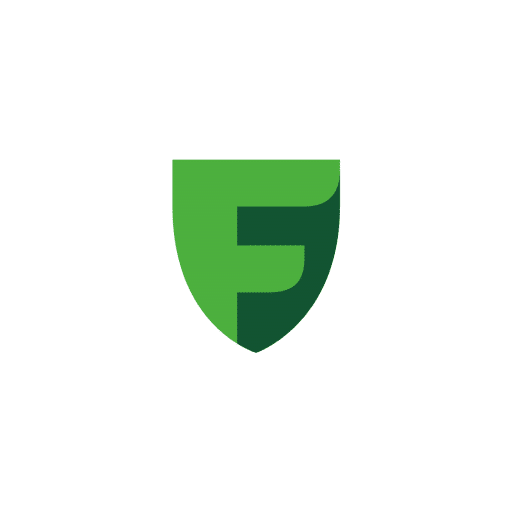 Visit Freedom24
Capital is at risk.
Freedom24 at a glance
Products available
Stocks, ETFs, Bonds, Futures and Options, new shares at initial (IPO) price
Minimum Deposit
€0 (€2,000 for IPOs)
Regulators
CySEC, BaFin, SEC
Fees
From €0.008 per share
Freedom Finance is the parent company of Freedom24, Europe's best trading platform for new stocks at IPO. The online broker is well-known for allowing retail investors to purchase stocks at their IPO prices, which was previously only available to institutional investors.
Freedom24 was established in 2008, has 400,000+ worldwide clients, and has already given access to over 250 stocks at IPO price. The Freedom24 trading platform has an extensive range of financial instruments. You can also invest in stocks, ETFs, bonds, futures, and options, and it gives you access to several international markets such as NASDAQ, NYSE, CME, HKEX, LSE, and Deutsche Börse.
The company offers a web-based trading platform and a mobile app. Both platforms are easy to use, well designed, and intuitive, even for first-time users. What we liked about the trading platform is the "InvestIdeas" tab, which allows you to look at research conducted by Freedom Finance analysts, talking about particular stocks and giving ideas about attractive investment opportunities. The platform also offers a "D account," high-yield savings account that lets you earn 3% per annum in USD.
Freedom24 offers four service plans with different costs: Smart, Fix, or Super in EUR and an all-inclusive plan in USD. Freedom24 has a free promo plan for new users where you can trade for free for the first 30 days.
Although you can purchase new stocks at IPO prices, the minimum required amount to be eligible for IPO subscriptions is high ($2,000). Read our Freedom24 review.
To summarize here's the list of "Best trading platforms in Europe":
Best trading platforms in Europe
| | | |
| --- | --- | --- |
| #1 | Interactive Brokers | Best Overall |
| #2 | eToro | Best for social trading and commission free investing |
| #3 | DEGIRO | Best for zero-commission ETF trading |
| #4 | Plus500 | Best for forex and CFD trading |
| #5 | Freedom24 | Best for new stocks at the IPO price |
Trading platforms in Europe are evolving and constantly growing, and choosing the best depends on your trading objectives and behavior. We compared the best trading platforms in Europe by focusing on those that offer access to a large selection of instruments and markets, offer competitive pricing, and have attractive trading tools.
Whether a new investor or a seasoned professional, we hope this article helped answer a few of your concerns. When choosing a trading platform, we recommend opening a demo account and testing the features before making the final decision. Please let us know in the comments section if you have any feedback.
Which trading platform is best for Europeans?
Interactive Brokers is the best overall trading platform in Europe. Still, other brokers are best when it comes to certain features and pricing such as, eToro (best for social trading), DEGIRO (best for zero-commission ETF trading), Plus500 (best for forex and CFD trading) and Freedom24 (best for new stocks at the IPO price).
Which is the best mobile trading app in Europe?
IBKR, Freedom24, eToro, and DEGIRO have all attractive mobile trading apps, you can check our article "Best Mobile Trading Apps In Europe For 2023 (Ranked And Reviewed)" for further insights.
What is the minimum balance to start trading in Europe?
Many brokers do not have any minimum balance requirement, so you can start trading with as low as $/€/£ 1.