The popularity of options trading has never been so great!
The COVID-19 pandemic brought in a surge of investors hoping to explore new ways to increase their returns, generate income, or hedge their portfolios. One of these ways is options trading. An option is a contract that's linked to an underlying asset. You might be more accustomed to trading in stocks or ETFs, where you buy in units. In options, a contract involves buying/selling multiple shares (usually 100).
Unfortunately, the number of brokers for trading options is still limited for European investors.
In this article, we review the leading options brokers available in Europe to help you determine the right options trading platform. Our criteria included the trading platform, regulation, number of options contracts available, minimum deposits, and customer service.
Best Options Trading Platforms in Europe
Options brokers are what you came looking for, so here are our top picks:
1# Interactive Brokers
IB at a glance
Options Pricing
From $1 per contract
Regulators
FINRA, SIPC, SEC, CFTC, IIROC, FCA, CBI, AFSL, SFC, SEBI, MAS, MNB
Founded in 1978 and publicly listed in NASDAQ (ticker: IBKR), Interactive Brokers is a global online broker which surpassed significant financial crises, showing resilience and a rigorous risk management process.
Interactive Brokers provides several different options for traders to choose from. The platform is designed for individuals and institutions alike, boasting global access to stocks, options, futures, currencies, bonds, and funds from 150+ markets. Interactive Brokers makes them all accessible from one streamlined and centralized platform.
Options Trading is offered on 30+ market centres with commissions starting from $1 for US option contracts. The trading platform presents advanced options trading tools such as Rollover Options Tool, OptionTrader and Option Analytics. You can view your positions, market data, option chains and customize your trading strategies using a Strategy Builder. The Interactive Brokers Traders' Academy might be excellent for deepening your knowledge of options!
As an aside, Interactive Brokers owns IBKR Global Trader, a mobile app geared toward newcomers to the investment industry that allows stock, options, and ETF trading. This product offers automatic currency conversions, fractional shares, and a demo version.
Want to know more about Interactive Brokers? Check our Interactive Brokers Review.
2# DEGIRO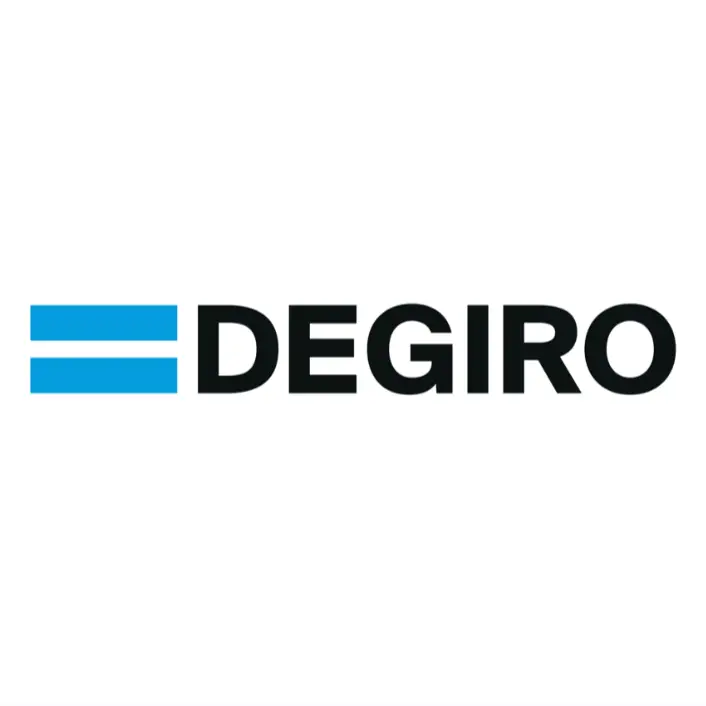 Visit DEGIRO
Investing involves risk of loss.
DEGIRO at a glance
Options Pricing
From €/£0.75 per contract (+ €/£5 monthly connectivity fee)
Founded in 2013, DEGIRO is a low-cost brokerage firm that has become very popular due to its low rates! With over 2.5 million users, the innovative platform has become widely known for its "do-it-yourself" philosophy. You have everything at your disposal to start investing on your own. It offers a wide range of financial assets to trade, including stocks, ETFs, bonds, options, futures contracts, warrants, investment funds, and some leveraged products.
DEGIRO allows you to trade options in the US (CBOE, CME, NYMEX…) and European markets (Eurex, Euronext exchanges, IDEM…). The commissions to do so are pretty high. You will pay €/£0.75 per contract in addition to a monthly connectivity fee of €/£5. Besides, you will be charged €/£1 per contract when exercising an option.
The trading platform is not sophisticated for options trading, meaning no advanced tools to see the complete picture of the dynamics affecting options pricing. In other words, the platform is only suitable for execution (buy or sell).
Still any doubts? Go through our DEGIRO Review!
3# Firstrade
Firstrade at a glance
Options Pricing
From $0 per contract
Founded in 1985 and based in the US, Firstrade is a discount broker that offers commission-free stock, ETFs, options, and mutual funds trading with solid order execution, a long track record and a good reputation.
While they accept clients from worldwide, their product portfolio includes only US-listed financial products. Also, Firstrade misses some highly-valued features for investors: fractional shares trading and other asset classes such as cryptocurrencies, forex, futures, and CFDs.
Options trading in Firstrade is relatively cheap: $0 commission and $0 contract fee with no exchange, exercise or assignment fees. The trading platform for options is at a mid/advanced level with access to options chains, a risk/reward profile for each trade and a fully integrated OptionsPlay. Besides, you can educate yourself with free options courses on the platform.
4# tastytrade
tastytrade at a glance
Options Pricing
From $0.65 per contract
Regulators
SEC, FINRA, ASIC
Tastytrade, formerly known as Tastyworks, is an online brokerage firm based in the US focused on options trading, but it also provides access to stocks, ETFs and cryptos. The robust trading platform was developed by the same people who built the thinkorswim trading platform (operated by TD Ameritrade).
Tastytrade offers options on stocks and ETFs, futures, and micro futures for a commission of $1 ($10 cap), $2.50 and $1.50 per contract, respectively. No commission is charged to close any options position.
On the downside, the low fees don't make up for the limited account amenities and lack of investment selections for the casual trader or passive investor – no mutual funds, for instance. Additionally, the wire transfers commission can reach $75 per transfer.
Although tastytrade can be intimidating for beginners, It offers a wide range of educational materials and research tools to increase your efficiency in options trading.
5# TradeStation
Tradestation at a glance
Options Pricing
From $0.60 per contract
Founded in 1982, TradeStation is a US broker committed to offering you the best trading experience within their rewarded platforms and brokerage services. You can trade stocks, ETFs, options, futures and crypto with competitive pricing models.
The price per contract starts at $0.60 with access to real-time data for stock options. The platform has been developed with powerful and intuitive tools that match the needs of both beginner and advanced investors. The in-house software, OptionStation Pro, lets you quickly build options chains, analyze any options strategy scenario, and then promptly place trades directly into the market.
What Makes a Good Broker for Options

When choosing an online broker, several factors should be considered. For options trading in particular, some factors play a more relevant role than others, namely:
📈 Trading Platform

: Given the number of brokers allowing you to buy stocks or ETFs, we can say that it is pretty easy to find a platform to trade those financial assets. However, options trading requires a more complex structure. To assess the best strategy for your market expectations, you need to consider key information such as the quotes for several contracts (call and put prices), time to expiration, strike prices, and implied volatility, to name a few. Having an intuitive trading platform that offers advanced tools to monitor these is crucial.

💰 Fees: Trading options in Europe or any other place is a recurrent activity due to the nature of the financial product (e.g., finite time), meaning higher transaction costs. So, lower commissions mean more freedom to place trades more efficiently.
📥 Regular communications: Getting e-mails or activity notifications related to the underlying asset in options trading is critical. Let's imagine you have a call option of Apple stock expiring on the 29th of November of 2023. If the Q4 2023 earnings report is expected to be released on the same day or at an earlier date, you may decide to sell it just in case the price drops significantly one day away from the expiration date.
To sum it up, these are our top picks:
Best online brokers for options in Europe
Options trading can be intimidating at first, but as soon as you fully understand its dynamics, it opens up investment options that you cannot find in mainstream investments such as stocks and ETFs. With options, you can pre-determine your risk going into a trade and control a more significant position size with a smaller investment.
Keep in mind that there are some caveats regarding options trading in Europe that you should be aware of. Some platforms advertise their pricing structure geared towards the US market and are only applicable to US residents. Higher fees may apply for EU-based investors (we've noted these instances in our platform breakdowns above).
We hope you've found this article and the information we've shared quite helpful and valuable. Do you have any feedback on what we've written? Feel free to let us know in the comments section.
Can you buy options in Europe?
Yes, Europen investors can trade US options and Europen options alike.
Where can you trade options in the Netherlands?
Dutch investors can trade options in any of the brokers mentioned above.
Where can you trade options in Ireland?
Irish investors can trade options in any of the brokers mentioned above.
Can you trade options in Germany?
Yes, German investors can trade options, just like any European investor.
Can you trade options on Trading 212?
No, you can't trade options in Trading 212.
Can you trade options on Stake?
No, you can't trade options in Stake.
Can you trade options on Revolut?
No, you can't trade options in Revolut.