Investors looking to buy and sell stocks will often first look towards recognisable names and brands. Charles Schwab is an investment company that's well known and respected around the world, so it's no surprise that Australian investors want to know if it's possible to trade shares using the platform!
Keep on reading if you're keen to find out if the Charles Schwab platform is available to investors in Australia. We're going to cover everything Australians need to know about the Charles Schwab stock brokerage and reveal some potential alternatives.
Is Charles Schwab available in Australia?
Yes, it can be possible to sign up for the 'Schwab One International' brokerage account. But there are some crucial things investors need to understand about using the platform in Australia.
Charles Schwab does offer an 'international' service that's open to applicants from Australia. The downside is that there's some strict criteria to meet, which may limit who this brokerage is suitable for.
How to use Charles Schwab in Australia
If you're curious about using the Charles Schwab brokerage in Australia, you'll need the following information to hand:
Your tax ID or social security number

– in Australia, this will be your TFN (tax file number) given to you by the ATO (Australian Tax Office).

Current ID

– this will need to be your passport, Keypass ID, driver's license, or proof of age card.

Proof of residence

– you'll need a recent utility bill or some other proof of address (containing your full name, address, and date).

Employment details

– you have to provide the name and mailing address of your current employer.

Access to a scanner

– to upload all your documents with Charles Schwab, you'll need a printer and a scanner.
Along with all these documents, Charles Schwab has some pretty strict requirements and limitations for investors in Australia hoping to use its Schwab One International brokerage account.
Here's the other main points you need to consider about opening a Charles Schwab account in Australia:
There's a $25,000 (USD) minimum deposit to open an account.

You can only trade in US dollars.

Only using one currency means that if you use Australian dollars (AUD) or any other currency, you'll have to pay a currency conversion fee to invest.

For most US stocks there's no commission, but investment choice is limited. For example, you can't buy US ETFs.
Charles Schwab alternatives in Australia
If you're in Australia and want to access the best brokerages and investing options, there are some alternatives to Charles Schwab that provide more choice and flexibility.
Here are some of the best brokerages available in Australia that may be more suitable than the limited Charles Schwab Account:
| | | |
| --- | --- | --- |
| Broker | Fees for US stocks | Minimum Deposit |
| eToro | $0 | $50 |
| Interactive Brokers | $0.0035 – $0.005 (max 1% of trade) | $0 |
| Saxo | 0.08% (min 8 USD on classic) | $1,000 |
| Plus500 | $0 (only for CFDs on stocks where you pay a spread) | $200 |
| Stake | $0 | $50 |
| tastytrade | $0 | $0 |
| TradeStation | $0 | $0 |
| Tiger Brokers | $0.0099 per share ($1.99 min) | $0 |
#1 eToro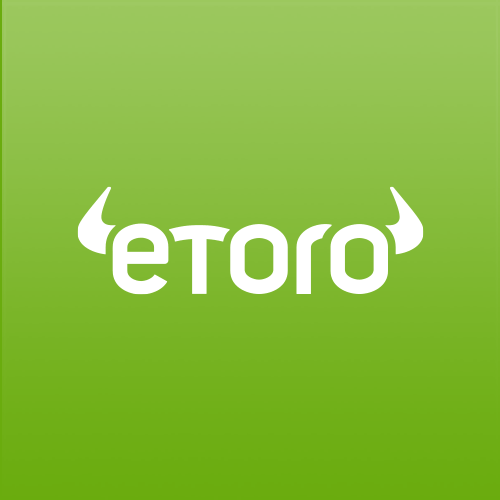 Visit eToro
eToro at a glance
Products available
Stocks, ETFs, Cryptocurrencies and CFDs on Stocks, ETFs, Commodities, Forex, Indices and Cryptocurrencies
Deposit methods
Bank transfer, credit card, debit card, PayPal, POLi
Fees and commissions
No fees for stocks and some ETFs; Withdrawal fee of $5. 0.5% fee for AUD$ bank transfers
eToro was founded in 2007. It's famous not only for allowing investors to buy and sell financial instruments but also for its social (copy) trading features. Today, it's one of the most well-known brokers in the world, with over 30 million users. eToro AUS Capital Limited is regulated in Australia by ASIC (license number: 491139).
On the platform you can discuss investments, speculations, and market news with other traders – even copying their strategies. The platform offers a wide range of assets suitable for beginners but also riskier assets recommended for advanced traders, such as cryptocurrencies and CFDs. You can open a demo account to practice your investments before trading with real money. The mobile app offered by the broker is easy-to-use and comprehensive; you can find many educational resources that will help you make informed decisions.
As a downside, the base currency of the platform is USD$. So you will have to pay between 0.5% and 1% currency conversion fees when exchanging between US$ and AUD$ (depositing and withdrawing using a bank transfer is the cheaper option). Still, eToro is probably the best alternative you have to Charles Schwab in Australia.
eToro AUS Capital Ltd. ACN 612 791 803 AFSL 491139. OTC Derivatives are leveraged financial products. Trading OTC Derivatives does not result in the ownership of the underlying assets. Trading in OTC derivatives carries a high level of risk and can result in the loss of all of your investment. As such, OTC derivatives may not be suitable for all investors. You should not invest money that you cannot afford to lose. You should seek advice from an independent and suitably licensed financial advisor and ensure that you have the risk appetite, relevant experience, and knowledge before you decide to trade. This information is general only and has been prepared without taking your objectives, financial situation, or needs into account. You should obtain independent advice and consider our Product Disclosure Statement (PDS) and Target Market Determination (TMD) before deciding whether to trade with us.
#2 Interactive Brokers (IBKR GlobalTrader)
Interactive Brokers at a glance
Products available
Stocks, futures, options, Forex, commodities, bonds, mutual funds, hedge funds, ETFs, CFDs
Deposit methods
Wire bank transfer, Online BPAY
Fees and commissions
Low fees but vary based on asset and order size
Interactive Brokers is an exceptional broker available to Australian traders and investors. The company was founded in 1978 and landed in Australia in 1997 through the legal entity Interactive Brokers Australia Pty. Ltd., regulated by ASIC (license number 453554). Since its arrival, the company has become one of the most reliable brokers in the world.
Due to its sophisticated and powerful tools, the wide range of products available for trading, and its low prices, Interactive Brokers normally attracts advanced traders. However, the mobile app IBKR GlobalTrader is user-friendly and more suitable for beginners, simplifying investments without losing the powerful tools for which the broker is famous.
Interactive Brokers offers attractive features such as low commissions on US stocks, a demo account for practicing investments, a wide range of tradable assets, and trading in AUD$.
#3 Saxo Capital Markets
Saxo Capital Markets at a glance
Products available
Stocks, Forex, ETFs, commodities, indices, options, bonds, and futures
Deposit methods
Credit/Debit card, Wire transfer, Cheque
Fees and commissions
USD $3-$8 min commission on US stocks; AUD $5-$14.90 commission on Australian stocks
Saxo Bank is a subsidiary of the Danish bank with the same name founded in 1992. It operates in more than 170 countries, including Australia, through the subsidiary Saxo Capital Markets (Australia) Limited (license number 280372). The broker is a reliable option for advanced traders and beginners, providing safety, fair prices, and useful tools.
The broker offers a wide range of investment products from more than 50 different exchanges, high-quality educational resources, and well-designed and comprehensive trading platforms. In particular, the mobile app SaxoInvestor and the web-based SaxoTraderGO are user-friendly and functional applications, ideal for beginners. In the applications, it is possible to practice investments in demo accounts.
In a nutshell, the broker offers low prices, great educational resources, an impressive range of tradable assets, and user-friendly trading applications, making it an excellent alternative to investors in Australia thinking about using Charles Schwab.
#4 Plus500
Visit Plus500
86% of retail CFD accounts lose money.
Plus500 at a glance
Products available
CFDs on stocks, ETFs, Forex, commodities, indices, and cryptocurrencies
Deposit methods
Credit/Debit card, Wire transfer, Apple Pay/Google Pay, PayPal, Skrill, BPay, Poli
Fees and commissions
Low and competitive fees
Plus500 is a fintech founded in 2008 in Israel and its subsidiary Plus500AU Pty Ltd. is regulated in Australia (license number 417727). The broker offers a CFD account with multiple assets to trade.
The platform offers a variety of underlying assets for CFDs, an instrument that needs to be traded with care because it often leads to losses, due to the leverage effect that can magnify any loss. Despite this feature not being suitable for beginners, other factors may attract Australian investors who are new to the world of investments.
The broker allows you to open a demo account to practice investments and familiarize yourself with the platform. Opening an account is extremely easy and the trading platform is intuitive, functional, and customizable. In addition, the broker provides educational resources and 24/7 customer service.
#5 Stake
Stake at a glance
Products available
Stocks and ETFs
Deposit methods
Credit/Debit card, Wire transfer, Apple Pay/Google Pay, Paypal, Skrill, BPay, Poli
Fees and commissions
No fees on US stocks; $3 fee for Australian stocks; Stake will charge you a fee when exchanging AUD$ for US$ and vice versa
Stake is an Australian brokerage company founded less than 10 years ago, in 2017, that is growing at a rapid pace. Stakeshop Pty Ltd. has over 400.000 users and is regulated by the Australian Securities & Investments Commission (ASIC – license number 337927), which protects investors' funds.
The trading platform is known for its low trading costs, excellent, well-designed, and easy-to-use web and mobile apps, and quick setup. On the downside, educational resources are limited, and customer service only works via email.
Stake's trading platform is cheap, safe, and easy for investors to start trading instruments from the US markets, making it one of the best trading platforms in Australia looking for an alternative to Charles Schwab.
#6 tastytrade
tastytrade at a glance
Products available
Stocks, ETFs, cryptos, futures, options
Deposit methods
Bank wire, CurrencyFair
Fees and commissions
$0 fees on stocks and shares but small commissions apply to other assets and trading types
Based in the US, tastytrade is relatively new to Australia and is a trading firm that caters to "do-it-yourself" traders who avoid algorithms or robo-advisors. They offer access to stocks, options, futures, indices, commodities, ETFs, and cryptocurrencies. In fact, their trading platform was built by the same engineers who devised TD Ameritrade's "thinkorswim".
Tastytrade provides a comprehensive trading platform across both desktop and mobile interfaces. However, there is a learning curve wherein beginners should learn the basics of delta, gamma, and so on, before diving into tastytrade. Once you're past that, they allow you to follow leading or popular traders.
They also offer complete transparency by detailing each possible fee. They are competitive but lack the research and educational material of IBKR–and access to Australian stock options. Still a useful platform other than Charles Schwab due to the investing choice and low deposit requirements.
#7 TradeStation International
TradeStation at a glance
Products available
Stocks, ETFs, cryptocurrencies, bonds, options, futures
Deposit methods
Online transfer, wire transfer, check deposit, asset transfer
Fees and commissions
$0 commission for most stocks and ETFs, small commissions apply for other trade types
Tradestation International is the UK counterpart to the well-known US broker lauded for providing a fantastic trading experience. Tradestation has earned titles such as "Broker of the Year 2021" by TradingView and a "Top 5" acknowledgment for options brokers by "Investor's Business Daily."
TradeStation International focuses on more volatile asset classes for active traders, including options, futures, IPOs, and bonds. While they're good enough to be considered one of Australia's best alternatives to brokers like Charles Schwab, there are better options available.
On the plus side, there's built-in real-time market data, no minimum funding requirement, and OptionStation Pro–an incredible piece of technology for trading options in Australia. It has features such as building options chains, analyzing options strategies, and providing instant execution. We suggest TradeStation International if you want to focus on US-based options and futures.
#8 Tiger Brokers
Tiger Brokers at a glance
Products available
Stocks, ETFs, options, forex
Deposit methods
Bank transfer, POLi, PayID
Fees and commissions
$0 commission for special brokerage, and 0.025% x trade value (min. AUD $6.49 per order) for ASX stocks, USD $0.0099 per share (min. USD $1.99 per order) for regular brokerage
With 9 million users worldwide, Tiger Brokers is one of Australasia's most popular discount brokers for individual and institutional investors. You can access stocks and ETFs from the ASX, America, and Hong Kong.
Its pricing is competitive and depends on the market you want to access. Tiger Brokers focuses on execution and ease of trading, and the platform succeeds with both. In addition, it serves not just as a gateway for options trading in Australia, but as an international mutual fund broker for investors who deposit at least USD 100.
This is an ideal choice for active traders who don't necessarily need research, and like to keep their cash deposits in mutual funds instead. Like Charles Schwab, it's slightly limiting, but is still useful for investors in Australia.
The bottom line on Charles Schwab in Australia
Although you can open a Schwab One International account with Charles Schwab if you're based in Australia, it may not be the best move. You need an extremely high minimum deposit to get started, and you'll be limited with your investment options.
Luckily, there are plenty of alternatives for Australian investors. You're able to open accounts with numerous brokerages. Ones who also have a great reputation but don't have such strict requirements and also give you more flexibility for your investment portfolio.
So, investing using Charles Schwab in Australia isn't your only option. Let us know in the comments below if you plan on using Charles Schwab or one of the alternative platforms!