We all know about Robinhood, the medieval legend which has returned to bring the modern world discount stock and crypto investing.
As financial centers in the MENA region (Middle East & North Africa) grow to lead the global economy as the Covid-19 pandemic finally fades into history, the natural question for nomad capitalists and hungry investors becomes: is it available in Dubai & the UAE?
To recap: Robinhood is modern, sleek, easy-to-use, suitable for busy professionals or students who value commission-free trading in products such as ETFs, ADRs, stocks, and cryptocurrencies. Its capable rivals include the likes of Webull, E-Trade, and TD Ameritrade.
Want to know if Robinhood is available in the UAE, what its expansion plans are, and the alternatives available for UAE users? We've got you covered!
Is Robinhood Available in the UAE?
Most recently, in early 2022, Robinhood has set aggressive goals to "open their crypto platform to customers internationally." With this in mind, Robinhood has signed an agreement to buy Ziglu, a London-based crypto trading app, to help accelerate their international expansion, both in the UK and across Europe.
But do not lose hope! Whether you live in the UAE, Qatar, Bahrain, Israel, or any other country in the region, you will find proven alternatives (perhaps even more reliable than Robinhood).
The Covid-19 stock crash during the first quarter of 2020 showed some vulnerabilities of the Robinhood platform. The app collapsed several times, and investors could not trade during the most volatile markets in history (i.e., Gamestop, Dogecoin). The company is facing some lawsuits due to these outages.
Further, Robinhood has already faced some security breaches revealing sensitive information about its clients, and, at one point, it even allowed "infinite leverage" that was shortly corrected afterwards. Some clients experienced major losses.
Robinhood Alternatives in the UAE
To help us answer this question, we focused on low-cost brokers, available in the UAE.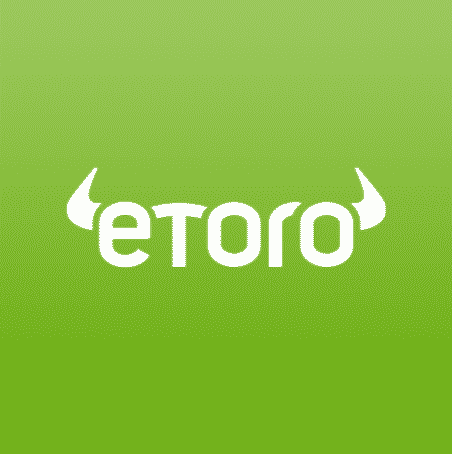 Visit eToro
81% of retail CFD accounts lose money.
eToro at a glance
Products
ETFs, Stocks and CFDs on Indices, Commodities, Forex, and Cryptocurrencies
Regulators
CySEC, FCA, and ASIC
Founded in 2006, eToro is a well-known, worldwide fintech startup and the leader in social trading (following other people's trades), with over 30 million users globally. You can also invest in other products through their intuitive platform, like CFDs and cryptocurrencies, making it ideal for those who want to learn the art and science of trading.
They offer commission-free stock, and some ETFs can also be traded for free. Opening an account and depositing is easy; you can even try it out with virtual money. On the downside, spreads can be high for some products. The only currency accepted is USD, meaning you'll be charged currency conversion fees upon deposit and withdrawal if you deposit in another currency.
eToro does offer an Islamic (swap- and interest-free) account for traders of the Islamic faith who fund their accounts to at least $1,000.
CFDs are complex instruments and come with a high risk of losing money rapidly due to leverage. 81% of retail investor accounts lose money when trading CFDs with this provider. You should consider whether you understand how CFDs work and whether you can afford to take the high risk of losing your money.
Interactive Brokers at a glance
Products
Stocks, ETFs, Bonds, Forex, Funds, Commodities, Options, Futures and CFDs
Regulators
FINRA, SIPC, SEC, CFTC, IIROC, FCA, CBI, AFSL, SFC, SEBI, MAS, MNB
Founded in 1978 and publicly listed in NASDAQ (ticker: IBKR), Interactive Brokers is a global online broker which survived several financial crises, demonstrating a resilience and proven risk management framework.
Interactive Brokers offers an advanced investment platform that includes a wide range of products from over 150 markets, solid trade execution (IB SmartRouting), and a set of technical and fundamental tools to help you in your investment decisions. It now even accepts UAE dirhams (AED)!
Beginners and intermediate investors have educational tools to explore, but the learning curve will be steep. That's why we mainly endorse it to more advanced traders. However, their customer service team gives crystal clear answers to almost all questions.
On the downside, Interactive Brokers' fee structure is complex, the registration process is lengthy (but online), and the broker offers limited commission-free trading. However, when considering FX fees, narrower spreads, and the stock loan program, Interactive Brokers' clients still get significant savings compared to most brokers.
Interactive Brokers also launched IBKR GlobalTrader, a modern mobile app for stocks, options, and ETFs, ideal for beginner investors. Some of the features of IBKR GlobalTrader include automatic currency conversions, fractional shares, a demo account, and more.
Want to know more about Interactive Brokers? Check our Interactive Brokers Review.
Visit Plus500
84% of retail CFD accounts lose money.
Plus500 at a glance
0% Commissions
(only in Plus500 CFD)
Products
CFDs and, on Plus500 Invest, Real Shares
Regulators
FCA, CySEC, MAS, ASIC, FMA, DFSA
Founded in 2008, Plus500 is an online broker offering various financial products, including stocks and CFDs on forex, indices, shares, commodities, options, ETFs, and cryptocurrencies. It is available in over 50 countries and is listed on the London Stock Exchange. There are two distinct account types:
Plus500 CFD: Only CFD products
Plus500 Invest: Can also trade stocks
The web platform you will use is WebTrader, Plus500's proprietary platform, offering a stable trading experience and easy access from multiple devices, including a mobile app. All platforms are easy-to-use and responsive, and you can start testing the features by opening a demo account. Their spreads are low, and they offer accounts in sixteen currencies, including USD, EUR, and GBP. Still, they charge a 0.70% currency conversion fee and a $10 monthly fee following three months with no activity.
On Plus500 Invest, they only charge a small commission per trade (US market: 0.006 USD/share). It is regulated by financial regulators like the FCA and CySec, meaning that Plus500 is appropriately supervised and that there is an investor protection scheme under the entity you open an account with. Plus500 does offer Islamic (swap-free) accounts for residents of the UAE.
Finally, Plus500 is one of the few companies which has opened a subsidiary dedicated to the United Arab Emirates: Plus500AE Ltd, which is authorised and regulated by the Dubai Financial Services Authority (DFSA – F005651).
Want to know more about Plus500? Check our Plus500 Review.
84% of retail investor accounts lose money when trading CFDs with this provider. You should consider whether you can afford to take the high risk of losing your money
Freedom24 at a glance
Products
ETFs, Stocks, Bonds, Options, Futures, new shares at IPO prices
Regulators
CySEC, BaFin, SEC
Founded in 2015, Freedom24 has already offered to its 400,000-plus worldwide clients the stocks of 260-plus new companies at IPO prices, as well as countless stocks, stock options, bonds, and ETFs on the largest exchanges in Europe, Asia, and the United States.
Freedom24's trading platform can be accessed through PC and mobile app versions. Both trading platforms are adequate for executing trades. They are well-designed and intuitive, with features such as "InvestIdeas" and "News," but lack customization options.
Freedom24's flagship product is clearly its offering of new stocks at IPO prices for hundreds of companies to date. There is excitement around this feature since it was only previously available to institutional investors.
On the downside, it requires a minimum of $2,000 for IPO participation, charges €7 per withdrawal, and presents an above-average currency conversion fee.
Want to know more about Freedom24? Check our Freedom24 Review.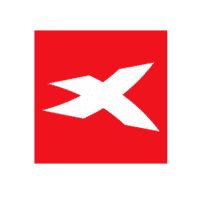 Visit XTB
81% of retail CFD account lose money.
XTB at a glance
0% Commission
(Stock CFDs)
Products
CFDs on Stocks, Indices, Commodities, Forex, and Cryptocurrencies
Regulators
CySEC, FCA, KNF, CNVM, IFSC, DFSA
Founded in 2002, XTB presents itself as a market player with extensive worldwide experience, regulated by the Financial Conduct Authority (FCA) and listed on the Warsaw Stock Exchange. The platform offers zero commissions on stocks CFDs. However, its software is more oriented towards CFDs and forex trading with competitive costs.
XTB charges high commissions on CFDs of cryptocurrencies but low costs for forex. You will face an inactivity fee of €10/month after one year of non-trading and if you have not deposited in the last 90 days. Opening an account and transferring money is a quick and hassle-free process. A demo account is available.
Like Plus500, XTB also has offices in the United Arab Emirates through the entity XTB MENA Limited, which has a license from the DFSA (Dubai Financial Services Authority) to operate in the region
XTB does offer Islamic (swap-free) accounts for residents of the UAE.
CFDs are complex instruments and come with a high risk of losing money rapidly due to leverage. 81% of retail investors' accounts lose money when trading CFDs with this broker. It is important to understand how CFDs work and the risks involved in trading, like losing all the invested capital.
Which platform is best for the UAE?
As a resident of the UAE, there are several key factors to keep in mind when choosing an online broker:
Is it regulated by a top-tier institution such as FCA, CySEC, or SEC?
Is it authorised by the Dubai Financial Services Authority (DFSA)?
Does it provide an Islamic account?
What's the full range of products on offer?
Is there an intuitive and modern mobile app?
Do they provide social trading or substantial investor education?
Are there fees competitive?
The best online broker for you depends on your specific profile, preferences, and objectives. Explore the websites above and decide for yourself! If you have any questions or want to leave feedback, please don't hesitate to do so in the comments below.
Please note that the above should not be seen as investment advice and should be considered information only. Investors should do their due diligence about the best-suited services and opportunities for their risk levels, return objectives, and ESG considerations.
Other FAQs about Robinhood
Can I use Robinhood from the UAE with a VPN?
No, you cannot use a VPN to open a Robinhood account from the UAE. Upon account opening, Robinhood requires specific documentation that proves that you are a US citizen.