In 2014, DEGIRO expanded its online trading platform across several European countries outside the Netherlands, its country of origin. Since then, it has been growing steadily, reaching over two million clients in 15 countries in Europe.
However, DEGIRO is not yet present in Luxembourg and has not released any public expansion plans that include Luxembourg as one of the following countries to target.
Furthermore, we are not aware of the particular reason not to be present in Luxembourg since it is an EU member and should respect the EU regulations compliance. Anyway, there are a lot of DEGIRO competitors that will fulfil your needs!
Want to know the available online brokers in Luxembourg? We've got you covered!
Founded in 2008, DEGIRO is an online broker that revolutionized the investment industry by allowing ordinary people to invest low-costly. Such action has attracted multiple European investors who share the same belief in a world of financial markets inclusion.
DEGIRO specialized in offering investors an intuitive yet powerful platform for both desktop and mobile users. You have access to real-time data, multiple investment products and accessibility to several stock exchanges worldwide.
DEGIRO is the Dutch branch of flatexDEGIRO Bank, but it is still under supervision by the Dutch Authority for the Financial Markets (AFM). However, it falls under the German Investor Compensation Scheme, compensating any losses from non-returned assets up to 90% (with a maximum of EUR 20,000).
DEGIRO Alternatives in Luxembourg
When looking for DEGIRO, you probably became disappointed for not having the opportunity to invest through it, and you are not alone. Still, you are also in luck! The increasing competition has made other top online brokerages eliminate commissions for most stock and ETF trades.
Based on specific criteria such as Demo Account, Free Trading, Education Materials, Security, among others, here it is our top pick:
All these alternatives to DEGIRO are regulated (or registered) by top-tier regulators such as the UK's Financial Conduct Authority (FCA), Germany's Federal Financial Supervisory Authority (BaFin) and Cyprus' Securities and Exchange Commission (CySEC).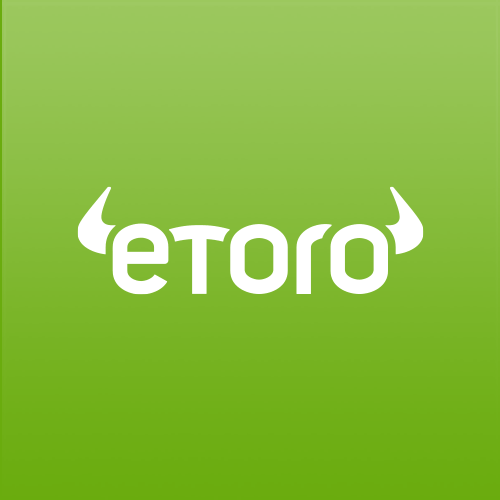 Visit eToro
74% of retail CFD accounts lose money.
eToro at a glance
0% Commissions
(on Stocks)
Products
CFDs, ETFs, Stocks, Commodities, Forex, and Cryptocurrencies
Regulators
CySEC, FCA, and ASIC
Founded in 2006, eToro is a well-known worldwide fintech startup and the leader in the social trading field (follow other people's trades), with over 30 million users worldwide and that offers commission-free stock and ETFs trading in Luxembourg (not all ETFs are commission-free). You can also invest in other products such as CFDs, ETFs, stocks, commodities, Forex, and cryptocurrencies through their platform, which is intuitive and simple to use, making it a good choice for beginners or someone looking for a DIY ("do it yourself") platform.
Opening an account and depositing is easy, and you can even try it out with a Demo Account (virtual money). On the downside, spreads can be high for some products. The only currency accepted is the USD, which means that you'll be charged currency conversion fees upon deposit and withdrawal if you deposit in another currency.
CFDs are complex instruments and come with a high risk of losing money rapidly due to leverage. 74% of retail investor accounts lose money when trading CFDs with this provider. You should consider whether you understand how CFDs work and whether you can afford to take the high risk of losing your money.
Interactive Brokers at a glance
Products
Stocks, ETFs, Bonds, Forex, Funds, Commodities, Options, Futures and CFDs
Regulators
FINRA, SIPC, SEC, CFTC, IIROC, FCA, CBI, AFSL, SFC, SEBI, MAS, MNB
Founded in 1978 and publicly listed in NASDAQ (ticker: IBKR), Interactive Brokers is a global online broker which surpassed major financial crises, showing resilience and a rigorous risk management process.
Interactive Brokers offers an advanced investment platform that includes a wide range of products (stocks, options, mutual funds, ETFs, futures, bonds, and currencies) from 150 markets, solid trade execution (IB SmartRouting), and a set of technical and fundamental tools to help you in your investment decisions.
Beginners and intermediate investors have educational tools to explore, but the learning curve will be steep. That´s why we mainly endorse it to more advanced traders. Besides, the customer service gives crystal clear answers to your doubts, so there is no need to go back and forth.
On the downside, Interactive Brokers' fee structure is quite complex, the registration process is lengthy but fully online, and the broker doesn't offer commission-free trading. However, when considering FX fees, narrower spreads, and the stock loan program, Interactive Brokers' clients still get significant savings compared to most brokers.
Want to know more about Interactive Brokers? Check our Interactive Brokers Review.
Interactive Brokers also launched IBKR GlobalTrader, a modern mobile trading app to trade Stocks, Options and ETFs, ideal for beginner investors. Some of the features of IBKR GlobalTrader include automatic currency conversions, fractional shares, demo account, and more.
Visit Plus500
82% of retail CFD accounts lose money.
Plus500 at a glance
0% Commissions
(only in Plus500 CFD)
Products
CFDs and, on Plus500 Invest, Real Shares
Regulators
FCA, CySEC, MAS, ASIC, FMA
Founded in 2008, Plus500 is an online broker offering a wide range of financial products, including real shares and CFDs on forex, indices, shares, commodities, options, ETFs, and cryptocurrencies. It is available in over 50 countries and is listed on the London Stock Exchange.
There are two distinct account types:
Plus500 CFD: It only focuses on CFD products;
Plus500 Invest: Where you can trade stocks (real shares);
As a side note, Plus500 Futures, a platform only available for US users and where you can trade Futures, is also part of the Plus500 group.
The web platform you will use is the WebTrader, Plus500's proprietary platform, offering a stable trading experience and easy access from multiple devices, including a mobile app. All platforms are easy to use and responsive, and you can start testing the features by opening a demo account.
Their customer support is helpful and easy to assess through a chat that is always shown on the trading platform. Their spreads are low, and they offer accounts in sixteen currencies, including USD, EUR, and GBP. Still, they charge a 0.70% currency conversion fee and a $10 monthly fee following three months with no activity. On Plus500 Invest, they only charge a small commission per trade (US market: $0,006/share).
Finally, it is regulated by financial regulators like the FCA and CySec, meaning that Plus500 is appropriately supervised and that there is an investor protection scheme under the entity you open an account with. For instance, If you open an account as a European investor through Plus500CY Ltd, you are protected up to €20,000. Additionally, Plus500 provides negative balance protection for CFD trading on a per-account basis.
Want to know more about Interactive Brokers? Check our Plus500 Review.
CFDs are complex instruments and come with a high risk of losing money rapidly due to leverage. 82% of retail investor accounts lose money when trading CFDs with this provider. You should consider whether you understand how CFDs work and whether you can afford to take the high risk of losing your money.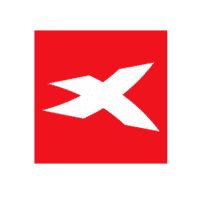 Visit XTB
79% of retail CFD account lose money.
XTB at a glance
Products
CFDs, Commodities, Forex, and Cryptocurrencies
Regulators
CySEC, FCA, KNF, CNVM, and IFSC
Founded in 2002, XTB presents itself as a market player with extensive worldwide experience, regulated by the Financial Conduct Authority (FCA) and listed on the Warsaw Stock Exchange. However, its software is more oriented to CFDs (including Stocks and ETFs) and forex trading with competitive costs than its competitors.
XTB also offers other financial products such as commodities and cryptocurrencies. XTB charges high commissions on CFDs of cryptocurrencies but low costs for Forex. Besides, you will face an inactivity fee of €10/month after one year of non-trading and if you have not made any deposit in the last 90 days. On the other hand, opening an account and transferring money is a quick and hassle-free process (demo account available).
CFDs are complex instruments and come with a high risk of losing money rapidly due to leverage. 81% of retail investors accounts lose money when trading CFDs with this broker. It is important to understand how CFDs work and the risks involved in trading, like losing all the invested capital.
DEGIRO's Unique Advantages
When comparing with eToro, Plus500, Interactive Brokers, and XTB, DEGIRO sets aside a combination of benefits you do not find in other platforms or, at least, are not displayed in the same simplified manner. As a result, you would find the following distinctive positive characteristics:
Trading platform: DEGIRO interface is as clean as you can get. It offers the right mixture of being minimalistic and extremely useful at the same time. You can easily find any security through the search engine by entering each product's name, ticker symbol, or ISIN code.
Manual conversion: It lets you perform a manual foreign currency conversion from the base currency of your account (EUR, GBP,..) into nine other currencies (including USD, CHF, EUR). For example, if you sell Amazon shares, you will end up with USD on your balance, even though your base currency is another currency. In other brokers, the USD from the sale of Amazon shares would be automatically converted to your base currency. So, when buying again USD denominated shares, you would need to translate to USD (double currency fee).
Notifications: In DEGIRO, you do not get "unnecessary" notifications. Every alert is filled with helpful information such as the national holidays (when the stock market is closed), relevant regulatory updates and other material information. Whereas in other online brokers, you may notice notifications that can lead you to take short-term decisions like "X stock is rising 8%". So, you need to make a greater effort to stick to your long-term goals.
DEGIRO's Unique Drawbacks
When DEGIRO entered the European market, it was a significant shift to the investment community. However, the "first market player effect" is not relevant anymore because the main competitors have adapted at the speed of light. Here are some cons you would find in DEGIRO and not in eToro, Plus500, Interactive Brokers or XTB:
Connectivity Fee: DEGIRO charges €2.50 (max 0.25% of your account value) per year per exchange, meaning that if you are invested in NYSE, NASDAQ and Frankfurt, you will be charged a minimum of €7.50 per year just to have your positions open.
Trading and External Costs: DEGIRO offers commission-free trading in some ETFs (core list). Still, you will have to pay €1,00 per transaction for the US, CA, and your home country stocks. Also, €3,90 per transaction is applied in EU stocks and a flat handling fee of €1.00 (external cost) in every transaction (including in the ETFs core selection list). In order not to be unfair, DEGIRO usually presents tighter spreads, but since it is hard to quantify it (depending on several factors), we opted to study the "guaranteed" costs.
Investment Protection: As stated earlier, in DEGIRO, you are protected by up to 90% of your investment securities (with a maximum of EUR 20,000). In practice, if the company went bankrupt, you would get €18,000 if you had €20,000 invested in financial instruments. Nonetheless, in the other platforms mentioned, the minimum protection would be the complete €20,000, as guaranteed by the Cyprus Investor Compensation Fund (ICF).
Which platform should you choose?
Whether you decide to invest in stocks through eToro, Plus500, Interactive Brokers, XTB or any other trading platform, you should take the time to compare platforms before you decide which trading platform you would like to use.
Be sure to compare education resources, pricing information and the products offered before pressing the trigger and open an account. This process will help ensure that you do not need to maintain multiple accounts to access all the tools you need.
The best online broker in your specific case will depend on your profile, preference, and objectives. Explore the websites above and decide for yourself!
A reminder that the above should not be construed as investment advice and should be considered information only. Investors should do their own research and due diligence about the services and opportunities best suited for their risk, returns, and impact strategy.
Hope we helped, and leave your comments below.
Happy investments!