The investment industry in the US is still way ahead of other developed countries. Just ask Ally Invest clients! They have the best of the two worlds. By being Ally Invest customers, they also experience the Ally Bank structure, which means having checking, savings and retirement accounts, mortgage, auto loans, and much more. In plain English, it is a perfect tool for all-in-one money management.
Unfortunately, UK residents cannot open an Ally Invest account (or Ally Bank). The same applies to all European countries. As mentioned by its jurisdictions policy, "It is Ally Invest's policy not to open or maintain accounts for residents of foreign countries". So, only US citizens living in the USA or active military personnel stationed abroad can open an Ally Invest brokerage account.
If you are waiting for Ally Invest to open in the UK, don't hold your breath. As of this writing, they have no intention of expanding their business segment internationally. However, you have plenty of European alternatives in both "Self-Directed Trading" (online investment platforms) and "Managed Portfolios" (Robo advisor approach).
Do you want to know the most suitable alternatives for Ally Invest in the UK? Keep on reading. Here's what we'll cover:
What is Ally Invest, and why its extraordinary reputation in the US?
Ally Invest is Ally Financial's online brokerage platform arm, operating Ally Bank. The idea was first designed to integrate existing clients who wanted to start their investment journey. As time went on, their platform became more user-friendly but still outdated than the new specialized fintech companies.
Ally Invest platform makes an effort to clearly distinguish between the "hands-on investor" segments with the "we can help you out" services.
Essentially, the company focuses on providing tools that are convenient for first-timers. In other words, If you have a do-it-yourself investor mindset, you will be pretty satisfied with their wide variety of investment choices and pricing: commission-free stocks and ETFs, $0.50 per option contract, and more! However, if expert traders want to enjoy advanced trading in options, forex, and penny stocks, they'll have to turn to platforms like Interactive Brokers.
On the other hand, by investing through the Robo-advisor alike feature ("Managed Portfolios"), you can have a professionally designed portfolio based on your personal goals, timeframe, and risk tolerance through the investment in ETFs. The process involves automatically rebalancing so that you are not over or underexposed to certain asset classes and free your time for other activities in your life.
Is Ally Invest available in the UK? What are their expansion plans?
Unfortunately, Ally Investment is one of those trading platforms that only US citizens are lucky enough to experience.
Do not despair! We have some good news for you in that there are online investment platforms and Robo-advisors in the UK who work in pretty much the same way as Ally Invest. These companies allow you to take both a hands-on and off approach to invest in the stock market while at the same time offering no commissions on stocks and ETFs trading and, in the case of Robo-advisors, low management fees based upon your own personal risk profile.
Ally Investment platforms alternatives in the UK
The number of fintech in the trading/investment space is overwhelming! Honestly, Ally Invest even comes a little late to the game because you can find it more customizable and intuitive to use competitors in the US or UK.
We have pre-select a group of online investment platforms that are fully operational in the UK and will be optimal for the needs of someone looking for Ally Invest, but that is not allowed to invest in it.
Here are our top picks:
Ally Invest UK Alternatives | Investment Platforms
# eToro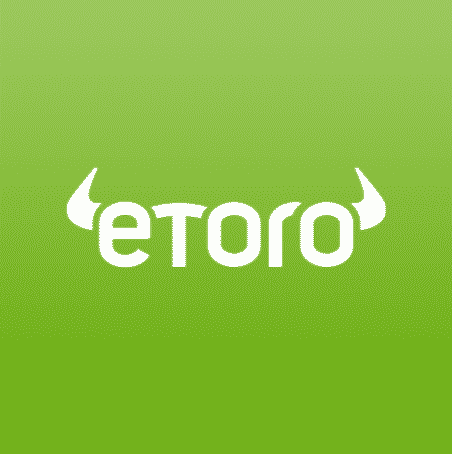 Visit eToro
74% of retail CFD accounts lose money.
eToro at a glance
0% Commissions
(on Stocks and some ETFs)
Products
ETFs, Stocks, Cryptocurrencies and CFDs on Stocks, ETFs, Commodities, Forex, Indices and Cryptocurrencies
Regulators
CySEC, FCA, and ASIC
eToro is the world's leading social trading platform, with over 30 million clients in more than 140 countries. It allows retail account holders to mimic the trades and trading strategies of the most successful clients automatically and in real time.
Still, it does not only focus on social trading! It is also a multi-asset platform offering many different financial instruments to trade, such as CFDs, ETFs, stocks, commodities, Forex, and cryptocurrencies. eToro provides 0% commission on stocks and ETFs (not all ETFs are commission-free).
The website and mobile app are nearly identical, attractively laid out, and incredibly simplified. The account opening process is pretty easy and fast. You only need a couple of minutes to sign up and follow the identification procedure. Moreover, if you are not yet comfortable with investing or its comprehensive dashboard, eToro provides you with a practice account.
eToro is considered safe since top-tier financial authorities regulate it like the Financial Conduct Authority (FCA), and it has shown resilience during the Covid-19 market turmoil.
On the downside, it only has one account base currency (USD) and charges a $5 commission per withdrawal. Plus, cost-free trading only applies when you trade real stocks or ETFs. In other words, if you leverage your positions, you're trading CFDs and not real stocks or ETFs, and so you will incur spreads and overnight fees.
CFDs are complex instruments and come with a high risk of losing money rapidly due to leverage. 81% of retail investor accounts lose money when trading CFDs with this provider. You should consider whether you understand how CFDs work and whether you can afford to take the high risk of losing your money.
Ally Invest UK Alternatives | Investment Platforms
# Interactive Brokers
Interactive Brokers at a glance
Products
Stocks, ETFs, Bonds, Forex, Funds, Commodities, Options, Futures and CFDs
Regulators
FCA, FINRA, SIPC, SEC, CFTC, IIROC, CBI, AFSL, SFC, SEBI, MAS, MNB
Founded in 1978 and publicly listed in NASDAQ (ticker: IBKR), Interactive Brokers is a global online broker which surpassed major financial crises, showing resilience and a rigorous risk management process.
Interactive Brokers offers an advanced investment platform that includes a wide range of products (stocks, options, mutual funds, ETFs, futures, bonds, and currencies) from 150 markets, solid trade execution (IB SmartRouting), and a set of technical and fundamental tools to help you in your investment decisions.
Beginners and intermediate investors have educational tools to explore, but the learning curve will be steep. That´s why we mainly endorse it to more advanced traders. Besides, customer service gives crystal clear answers to your doubts, so there is no need to go back and forth. For companies, Interactive Brokers business account is also available.
On the downside, Interactive Brokers' fee structure is quite complex, the account registration is a bit longer but entirely online, and the broker doesn't offer commission-free trading. However, when considering FX fees, narrower spreads, and the stock loan program, Interactive Brokers' clients still get significant savings compared to most brokers.
Interactive Brokers also launched IBKR GlobalTrader, a modern mobile trading app to trade Stocks, Options and ETFs, ideal for beginner investors. Some of the features of IBKR GlobalTrader include automatic currency conversions, fractional shares, demo account, and more.
Want to know more about Interactive Brokers? Check our Interactive Brokers Review.
Ally Invest UK Alternatives | Investment Platforms
# InvestEngine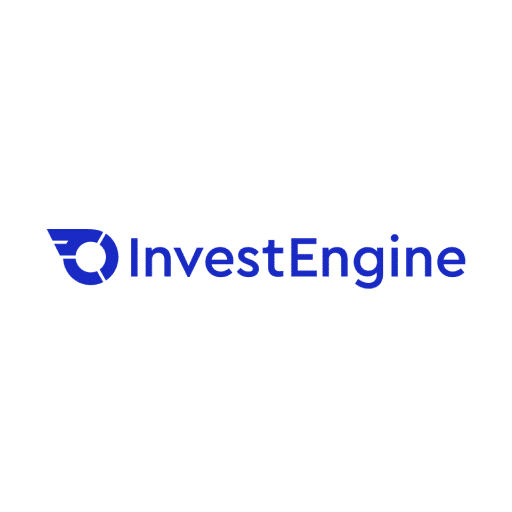 Visit InvestEngine
When investing your capital is at risk.
InvestEngine is a UK-based broker and robo-advisor launched in 2020. It provides users with access to low-cost, diversified portfolios of exchange-traded funds (ETFs) designed to meet their investment goals and risk tolerance. InvestEngine offers both managed portfolios and a do-it-yourself (DIY) option for investors who prefer to build and manage their own portfolios.
Pros:
Low-cost investing: InvestEngine provides a low-cost solution for investing, with competitive fees for both managed portfolios and the DIY option.
Diversification: The platform offers a range of ETFs, enabling investors to create a diversified portfolio tailored to their risk tolerance and investment objectives.
Auto-rebalancing: For managed portfolios, InvestEngine periodically rebalances the portfolio to maintain the desired level of risk and diversification.
User-friendly interface: The platform is easy to navigate and provides helpful tools, such as risk assessment questionnaires and educational resources.
Cons:
Limited investment options: Compared to some other platforms, InvestEngine offers a smaller selection of ETFs. Investors looking for a wider range of investment options might find this limiting.
No individual stocks or bonds: InvestEngine focuses exclusively on ETFs, which might not be suitable for investors who wish to invest in individual stocks, bonds, or other types of instruments.
All in all, it is a great solution for buy-and-hold investors looking to only invest in ETFs for the long term.
Want to know more about InvestEngine? Check our InvestEngine review.
Ally Invest UK Alternatives | Investment Platforms
# Trading 212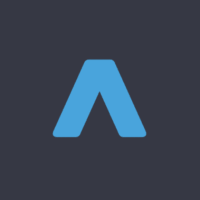 Visit Trading 212
Investing involves risk of loss.
Trading 212 at a glance
Products
Stocks, ETFs, CFDs, Commodities, Forex, and Cryptocurrencies
Founded in 2006, Trading 212 is a fintech based in London that aims to democratize the entire investment process through a simple mobile application. The company aims to do this by allowing anyone to invest in over 10,000 stocks and ETFs, Forex, commodities, CFDs, and cryptocurrencies. Over 15 million people have already downloaded the app.
In Trading 212, you will find commission-free stocks and ETFs trading, fractional shares, and even an automatic investment system (Robo-advisor). Opening an account is extremely quick and easy, and new users also get one free share of up to €100 by using the code IITW. On the downside, it shows limitations regarding available products, such as the lack of bonds and options. It charges a 0.15% currency conversion fee when buying assets in a currency different from your base account.
Within the app, you will notice two distinct sub-platforms: Trading 212 Invest, where you can trade a range of assets free of charge and trading 212 CFD, where you may trade leveraged financial products (CFDs).
If you want to learn more, check our Trading 212 Review.
Ally Robo Advisors alternatives in the UK
Portfolio-based ETFs/Index Funds are increasingly popular among retail investors. There is a clear reason for that: active funds have not delivered above-average returns, as they were supposed to. Robo-Advisors take advantage of the high liquidity in ETF trading and create an investment structure that provides you with steady growth while considering your own attitude to risk. In other words, it should be treated as a long-term investment.
Our pre-selected alternatives based on goal settings, fees, account services, user experience, among others, are the following:
Ally Invest UK Alternatives | Robo-Advisors
# inbestMe
inbestMe at a glance
Management Fees
0.13%-0.41%/annually
Investment Instruments
ETFs and Index Funds
Minimum deposit
€5,000 (for ETF portfolios) and €1,000 (for Index Funds portfolios)
Launched in 2013, inbestMe is a Robo-Advisor that provides fully managed and personalized investment plans tailored to their users' risk profile, goals and time horizon preference. You can easily monitor your portfolio on PC or within the mobile app.
The investment process is based on setting a dedicated portfolio to you using Index Funds (mainly for Spanish Investors) and ETFs (for international investors). These options come with a very transparent cost structure (a maximum annual charge of 0.41%) and diversification benefits. You are also provided with Value and Socially Responsible Investments portfolios.
By default, the website appears in Spanish. Still, you may change to English in one of the dropdowns at the top. Please remember that the educational materials are only in Spanish, so there is no way to work around that.
On the pitfalls, you are limited only to two asset classes: stocks and bonds. The distributing ETFs may be tax-inefficient in some countries, and the minimum investment for ETF portfolios is relatively high (€5,000). For Index Fund portfolios, the minimum lowers to €1,000.
inbestMe is registered with Spain's Securities Market Commission (CNMV) with the number 272 and under the Fogain (Spanish Investor Protection Scheme). So, any international investor is as protected as a Spanish one up to €100,000 (cash + assets).
Ally Invest UK Alternatives | Robo-Advisors
# Indexa Capital
Indexa Capital at a glance
Management Fees
0.15-0.44%/annually
Investment Instruments
Index Funds
Founded in 2015, Indexa Capital is the top automated investment platform in Spain with over €1.30 billion in assets under management (AUMs) and is trusted by 55,000+ clients. When it launched, the company offered rates that were half of those of its competition. Since then, the company has cited low pricing as one of the reasons for its AUMs growth.
The investment process is quite simple. First of all, it starts with a questionnaire to determine your investor profile. The objective is to know the right asset allocation according to your risk tolerance. Secondly, it requires you to make a minimum deposit of €3,000. And thirdly, it will rebalance and monitor your portfolio to adjust your exposure to respect your risk profile. Everything for an annual fee of 0.44%. This charge can decrease up to 0.15%, depending on your investment amount.
Indexa Capital uses a different approach compared to other Robo-Advisors: it uses Index Funds instead of ETFs. Is that a big deal? Not quite. The only difference is that ETFs can be bought or sold anytime during the day, whereas Index Funds are only priced at the end of the day. In practice, investing through ETFs and/or Index Funds should present very similar returns.
The downsides of Indexa Capital are the minimum of €3,000 required to invest (relatively high for younger generations) and the languages offered on its website: only Spanish and French. The company does not have an English version which is not common. However, you can fix this by using the Google translation tool on your browser.
Finally, Indexa Capital is fully regulated and supervised by the financial markets regulator of Spain – CNMV (National Securities Market Commission).
Ally Invest UK Alternatives | Robo-Advisors
# Scalable Capital
Scalable Capital at a glance
Management Fees
0.75%/annually
Investment Instruments
ETFs
Established in Germany in 2016, Scalable Capital is an online Robo-Advisor that has shown incredibly rapid growth over the years. As of May 2023, it has 600.000+ customers who, in total, have placed more than £10 billion in this platform alone.
The tab "How we invest" on its website is very clear on its investment approach. It shows the requirements demanded to opt for their ETFs, which are based on costs, liquidity, tracking error and replication method, and the asset classes that they invest in, contrary to other Robo-advisor, are not concentrated in only stocks and bonds but rather a take a more peripherical view in also investing in real estate and commodities ETFs.
The portfolios are optimized and monitored to manage risk and, naturally, maximize returns. And they do all of this for much lower fees than traditional investment management firms but with a quite high fee relative to other Robo-advisors. It charges a flat fee of 0.75%, so you will not have discounts for larger amounts.
In safety terms, Scalable Capital is authorized and regulated by the BaFin, Deutsche Bundesbank (also registered in Financial Conduct Authority [FCA]).
Ally Invest UK Alternatives | Robo-Advisors
# Moneyfarm
Moneyfarm at a glance
Management Fees
0.35-0.75%/annually
Investment Instruments
ETFs
Founded in 2011 and originated in Italy (now based in the UK), Moneyfarm presents itself as a "digital wealth management company". As with any other Robo-Advisor, they do not promise you any irrealistic short-term gains. Moneyfarm gives you the tools to increase your wealth through time.
Moneyfarm is not a 100% typical Robo-advisor. In general terms, Robo-advisors firms operate on an execution basis only, meaning that all the risk lies with you when choosing your final asset allocation. However, Moneyfarm makes FCA-compliant recommendations (Personal Advice) which carry more responsibility on their side to really assess the suitability of your portfolio.
The minimum investment is £1,500, and the percentage charged in management fees will vary according to your investment amount. For instance, if you go for £10,000, it will charge you a total of 1.04% (management fee of 0.75%, ETF fees of 0.20%, and market spread up to 0.09%). If you opt for an investment amount of £30,000, it will cost you a total of 0.94% (management fee of 0.65%, ETF fees of 0.20%, and market spread up to 0.09%). The costs are a drawback.
Finally, Moneyfarm is authorized and regulated by the Financial Conduct Authority (FCA) as an Investment Management Company and as an Investment Advisor.
Whether you are looking for an online broker platform or a Robo-Advisor, we think you are well served with the alternatives displayed.
In general, it is crucial always to be aware of the fee charged, make sure that top-tier institutions regulate them, know the range of products it allows you to trade (not all platforms allow you to trade EU stocks, for instance), how responsive the customer service is, the easiness of the online platform, among other factors.
The key aspect is always to know the alignment of interest of the fintech with your particular needs. Each investor has their own preferences. Unfortunately, it is humanly impossible to help every one of you individually, but we are convinced that our solutions will fit more than 90% of our readers.
Take your time and choose wisely!
A reminder that the above should not be construed as investment advice and should be considered information only. Investors should do their own research and due diligence about the services and opportunities best suited for their risk, returns, and impact strategy.
Hope we helped, and leave your comments below.
Happy investments!