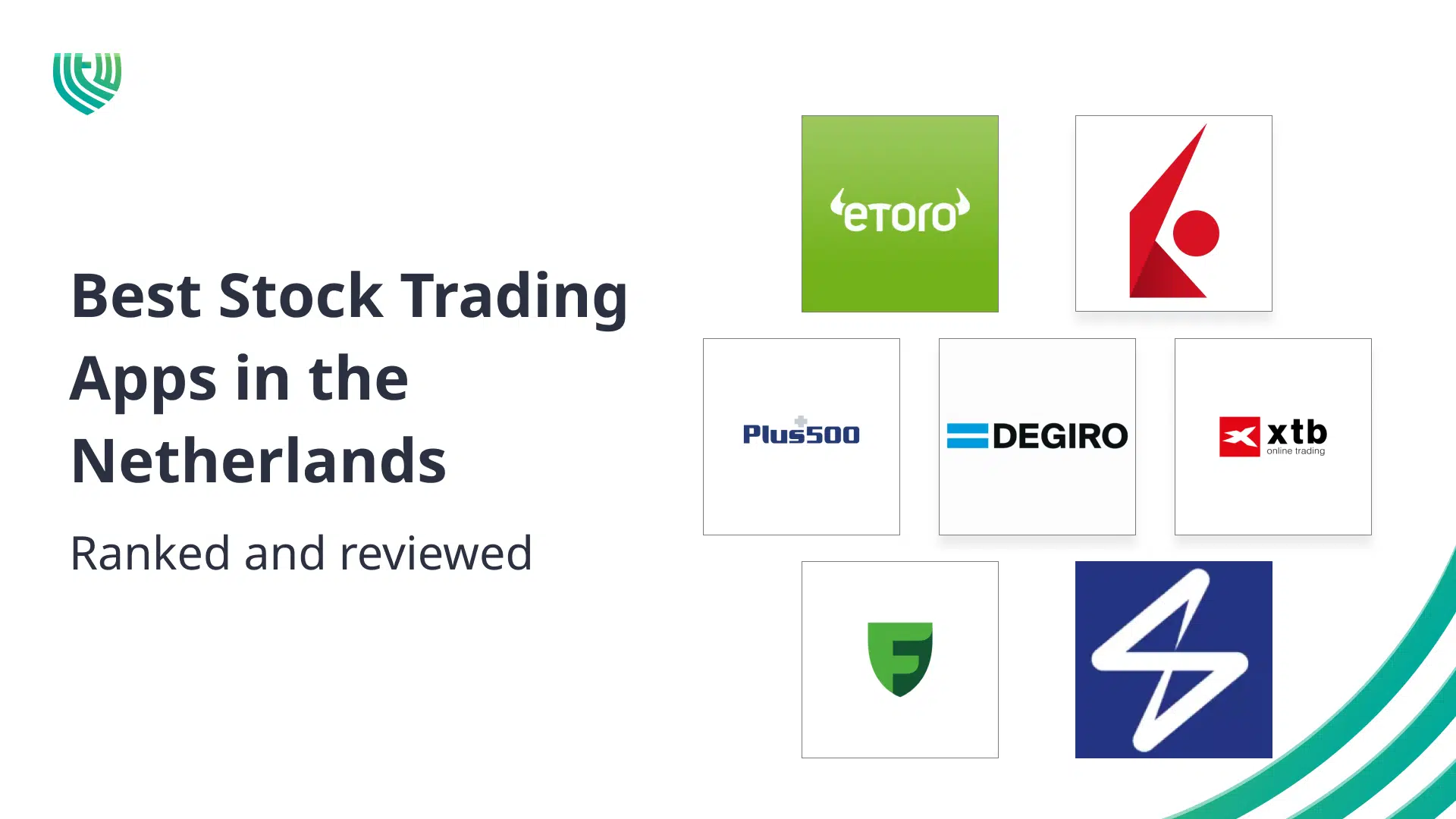 Investing in the stock market has never been easier, thanks to the numerous online trading apps available today. Among all options available, you will need to make a choice, and finding the best trading app in the Netherlands can be difficult.
There is an overwhelming amount of options to choose from, and if you do not do research, you can end up in a platform that could be difficult to use, expensive, unsafe, or simply limited considering your investment profile and experience.
Fortunately, we successfully analyzed many trading apps before, and conducted multiple trading app reviews, so that we can clarify some of your doubts and help you make an informed decision! In this article, we listed the best stock trading apps in the Netherlands, comparing their specificities and highlighting their strengths.
Best stock trading apps in the Netherlands
When making this list, we wanted to help investors in the Netherlands to make an educated choice when choosing the best stock trading app. Each of the trading apps that we presented has its main features and we tried to provide a diverse list that will suit the needs of different profiles of investors. In any case, this is what we took into consideration:
Prices

: the price cannot be the only aspect to be considered when choosing the trading app to invest in, but it is definitely important, you do not want to pay more for a service when you can get the same quality for cheaper prices.

Educational resources

: high-quality educational resources may be a great advantage, especially for beginners, who can use them to educate themselves before investing money.

Range of products and markets available

: Does the app offer real stocks and ETFs or only CFDs? Does it have crypto?

Access to the local market

: all trading apps in this list allow you to invest in the Dutch market.

Customer service

: irrespective of your choice, problems almost always appear, and it is important to find trading apps developed to help you when it does happen.

The trading app itself

: of course, we took into consideration the functionalities and usability of the platform, as well as its specific features.

Security: all platforms in the list are regulated by top-tier authorities.
To summarize, here's the list of "Best stock trading apps in the Netherlands":
Best stock trading apps in the Netherlands
It is hard to choose the right stock trading app in the Netherlands. Luckily, we helped many people in the same situation before, and we can help you now. To facilitate your choice, we listed a few of the best stock trading apps in the Netherlands in our opinion, comparing what they can offer and highlighting their strengths.
We know that trading stocks is a good way to achieve financial freedom, but, like everything in life, there are risks involved. We hope that our analysis was enough to help you make an educated decision that acknowledges those risks, whether you are experienced or a novice in the world of trading.
In any case, keep on studying, do due diligence, know your investment profile, and invest wisely! Please let us know if the article was helpful and if you have any other doubts or feedback!
What is the difference between a stock and a stock CFD?
While the stock gives you a property right over a share of the company, the CFD does not. The stock CFD is a derivative contract where the underlying asset is the stock and where the broker promises to pay you back the difference in value between the time you opened the position and the time you close it. CFDs have a leverage effect: if you buy a stock CFD and its price goes down, you will need to borrow money from the broker to keep the position open. This makes the instrument a risky option that is not suitable for beginners.