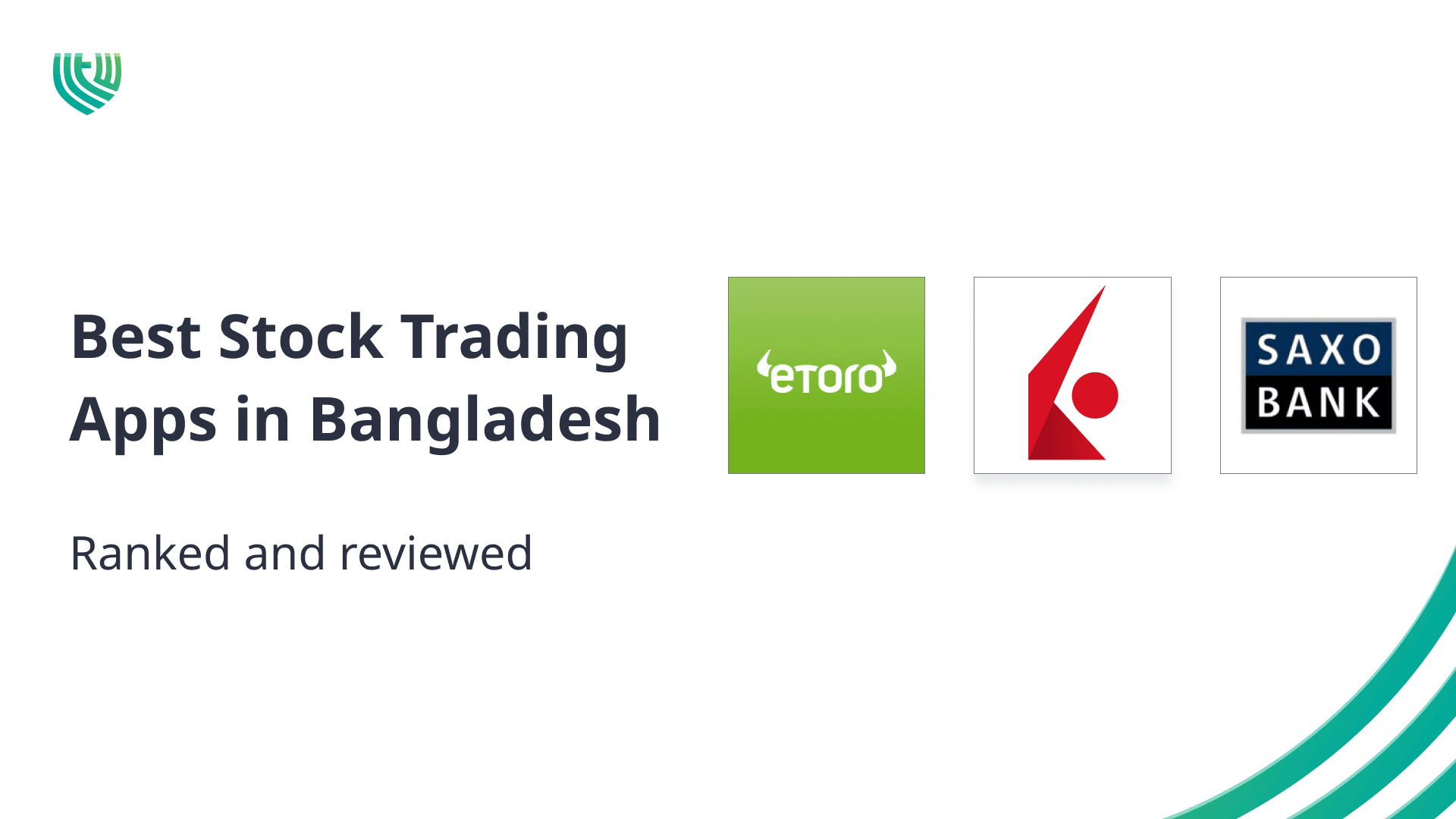 Investing in the stock market has never been easier, thanks to the numerous online trading apps available today. Among all options available, you will need to make a choice, and finding the best trading app in Bangladesh can be difficult.
There is an overwhelming amount of options to choose from, and if you do not do research, you can end up in a platform that could be difficult to use, expensive, unsafe, or simply limited, considering your investment profile and experience.
Fortunately, we successfully analyzed many trading apps before and conducted multiple trading app reviews so that we can clarify some of your doubts and help you make an informed decision! In this article, we listed the best stock trading apps in Bangladesh, comparing their specificities and highlighting their strengths.
Best stock trading apps in Bangladesh
Interactive Brokers | Best for intermediate and advanced investors
Online broker with a sophisticated trading platform that offers a wide range of products. The company, founded in the US, provides the app IBKR GlobalTrader, ideal for beginners.
Saxo Bank | Best for powerful trading tools
Full-service broker who offers stocks, ETFs, bonds, derivatives, crypto, and other products. You can access 36 different markets overseas from Bangladesh using their powerful trading apps.
Best stock trading apps in Bangladesh compared
Broker
Fees on stocks
Minimum deposit
Trading apps

Interactive Brokers

Between $0.0005 and $0.0035 per US share. Between 0.01% and 0.08% for other markets.

$0

IBKR GlobalTrader

, IBKR Mobile and Trader Workstation

Saxo Bank
Between $0.01 and $0.02 per US share (minimum between $1 and $5 per order)
Between 0.05% and 0.35% for other markets.
$2,000
SaxoTraderGO
#1 Interactive Brokers (IBKR GlobalTrader)
Interactive Brokers at a glance
Products available
Stocks, futures, options, Forex, commodities, bonds, mutual funds, ETFs, CFDs
Minimum Deposit
$0 ($2,000 for margin accounts)
Deposit Methods
Wire bank transfer
Commissions on stocks
Between $0.0005 and $0.0035 per US share (maximum 1% of the trade) Between 0.01% and 0.08% for other markets
Interactive Brokers has proven to be one of the most reliable brokers in the market. The company was founded over 40 years ago and survived many financial crises, making it a well-established and trustworthy broker, regulated by many top-tier regulators. They operate in the Bangladeshi market providing a wide range of assets and access to multiple markets.
They offer trading apps to trade stocks with sophisticated and powerful tools, a wide range of products available for trading, and low prices. The broker offers different mobile apps and web-based platforms that should be used according to your knowledge and experience. The mobile app IBKR GlobalTrader is a user-friendly app suitable for beginners because it simplifies investments without losing the powerful tools for which the broker is famous.
If you want to make the most out of the powerful tools the broker provides, you can use the IBKR Mobile, a complete and sophisticated trading app where you can trade stocks, ETFs and options. As the features of this app can be overwhelming for beginners, we would recommend the IBKR GlobalTrader if you do not have a lot of experience.
In addition to the mobile apps, you will also find a desktop app and web-based apps where you have sophisticated trading tools to access the global financial markets. Overall we believe that Interactive Brokers offers one of the best stock trading apps in Bangladesh, and you can find what you are looking for irrespective of your needs! Please check our Interactive Brokers review if you want to know more about the broker.
#2 Saxo Bank
Saxo at a glance
Products available
Stocks, Forex, ETFs, commodities, indices, options, bonds, and futures
Deposit Methods
Credit/Debit card, Wire transfer
Commissions on stocks
Between $0.01 and $0.02 per US share (minimum between $1 and $5 per order) Between 0.05% and 0.35% for other markets.
Saxo Bank is a Danish bank founded in 1992 and is a reliable option for advanced traders and beginners and providing safety, fair prices, and useful tools. Saxo complies with the local requirements of Bangladeshi regulation, which allows it to offer their services in that market.
The bank offers a comprehensive and customizable mobile trading app which is among the best in the market: SaxoTraderGO. As the name suggests, SaxoTraderGO is a user-friendly, customizable, and award-winning trading platform that can be used by experienced investors and beginners. The app has a mobile and a desktop version. Differently, SaxoTraderPRO is a desktop-based platform (that works on windows and MAC) developed for advanced traders, due to its level of detail and complexity. The app is extremely customizable, offers sophisticated tools to analyze and track your performance, and can be used on up to 6 different screens.
Considering that the trading apps have excellent educational resources, low prices, and an impressive range of tradable assets, Saxo deserves the third place on our list of the best stock trading apps in Bangladesh. The only downside we could think of is that, after registering and completing the verification, you will need to fund your account with at least $2,000 to start trading, which can be burdensome for some beginners.
When making this list, we wanted to help investors in Bangladesh to make an educated choice when choosing the best stock trading app. Each of the trading apps that we presented has its main features and we tried to provide a diverse list that will suit the needs of different profiles of investors. In any case, this is what we took into consideration:
Prices

: the price cannot be the only aspect to be considered when choosing the trading app to invest in, but it is definitely important, you do not want to pay more for a service when you can get the same quality for cheaper prices.

Educational resources

: high-quality educational resources may be a great advantage, especially for beginners, who can use them to educate themselves before investing money.

Range of products and markets available

: Does the app offer real stocks and ETFs or only CFDs? Does it have crypto?

Customer service

: irrespective of your choice, problems almost always appear, and it is important to find trading apps developed to help you when it does happen.

The trading app itself

: of course, we took into consideration the functionalities and usability of the platform, as well as its specific features.

Security

: all platforms in the list are regulated by top-tier authorities.
To summarize, here's the list of "Best stock trading apps in Bangladesh":
Best stock trading apps in Bangladesh
It is hard to choose the right stock trading app in Bangladesh. Luckily, we helped many people in the same situation before, and we can help you now. To facilitate your choice, we listed a few of the best stock trading apps in Bangladesh in our opinion, comparing what they can offer and highlighting their strengths.
We know that trading stocks is a good way to achieve financial freedom, but, like everything in life, there are risks involved. We hope that our analysis was enough to help you make an educated decision that acknowledges those risks, whether you are experienced or a novice in the world of trading.
In any case, keep on studying, do due diligence, know your investment profile, and invest wisely! Please let us know if the article was helpful and if you have any other doubts or feedback!
What is the difference between a stock and a stock CFD?
While the stock gives you a property right over a share of the company, the CFD does not. The stock CFD is a derivative contract where the underlying asset is the stock and where the broker promises to pay you back the difference in value between the time you opened the position and the time you close it. CFDs have a leverage effect: if you buy a stock CFD and its price goes down, you will need to borrow money from the broker to keep the position open. This makes the instrument a risky option that is not suitable for beginners.