TD Ameritrade is a US-based broker which targets both beginners and more professional investors. Its assets include stocks and ETF (with no commission), as well as more complex financial assets, such as options and futures.
Do you want to know if TD Ameritrade is available in Ireland and the alternatives available? Keep on reading. We've got you covered!
In a nutshell, what is TD Ameritrade?
TD Ameritrade is one of the leading US online brokers. It has been in existence for many years, has branch offices all around the US and has been listed on Nasdaq since 1997. Through TD Ameritrade, a trader can access a wide variety of US-listed assets through the broker's awesome proprietary platform, Thinkorswim. On the downside, TD Ameritrade only offers access to the US markets and doesn't offer fractional shares.
In 2019, it was acquired by the Charles Schwab Corporation, a leading name in the investment and brokerage industry. So, TD Ameritrade is now a Charles Schwab subsidiary.
Is TD Ameritrade available in Ireland?
Unfortunately, TD Ameritrade is no longer available in Ireland. Since 2018, the company no longer accepts traders residing in Europe, largely due to the changes in financial regulations in this territory.
Currently, TD Ameritrade operates mostly for US residents, but also offers its services to other countries. If you're unsure whether TD Ameritrade accepts clients from certain countries, reach out to its customer service department – the company hasn't publicly disclosed the full list of accepted countries
TD Ameritrade also hasn't announced any plans to start accepting Irish investors again – it's something we'll keep you updated on should any announcement be made.
Alternatives to TD Ameritrade in Ireland
The following options are leading online brokers which operate in Ireland, are regulated by top-tier authorities, and offer similar features to those provided by TD Ameritrade in the US – be it commission-free trading, a wide range of available assets, or an advanced trading platform for more active traders, such as Thinkorswim.
TD Ameritrade Alternatives in Ireland
# Degiro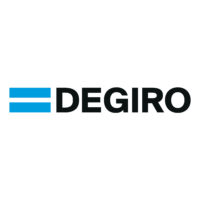 Visit DEGIRO
Investing involves risk of loss.
Degiro at a glance
Products
Stocks, Funds, ETFs, Futures, Leveraged Products, Bonds, and Warrants
Founded in 2013, Degiro is a low-cost brokerage firm that has become very popular due to its low rates! With almost 2 million users, the innovative platform has become widely known for its "do-it-yourself" philosophy in the sense that you have everything at your disposal to start investing on your own. It offers a wide range of financial assets to trade, including stocks, ETFs, bonds, options, futures contracts, warrants, investment funds, and some leveraged products (not quite the same as CFDs. More info here).
For instance, you can trade some stocks and ETFs for free (a €0.50 flat handling fee – external costs – still applies). You also have a list of 200 ETFs where you may trade once a month completely free with no minimum amount required. The web trading platform is basic, but it is efficient and straightforward to use. In a matter of minutes, you get used to it. The same applies to its mobile app. On the downside, there is an absence of any significant fundamental research, a €2.50 connectivity fee applies and pricing alerts are missing.
Regarding security, Degiro is the Dutch branch of flatexDEGIRO Bank AG (a German regulated bank). In the unlikely event that the segregated assets cannot be returned to clients, Degiro falls under the German Investor Compensation Scheme, which compensates any losses from non-returned assets up to 90% (with a maximum of EUR 20,000), so do bear this in mind if you are planning to invest much larger volumes. Furthermore, any money deposited on a DEGIRO Cash Account with flatexDEGIRO Bank AG will be guaranteed up to an amount of EUR 100,000 under the German Deposit Guarantee Scheme.
Still any doubts? Go through our Degiro Review!
TD Ameritrade Alternatives in Ireland
# Interactive Brokers
IB at a glance
Products
Stocks, Options, Futures, Currencies, Commodities, Bonds, Funds, ETFs
Regulators
CySEC, FCA, SEC, CSSF, CBI, MNB
If you're looking for an online broker with a wide range of products from different markets, low costs, and a sophisticated trading platform, then Interactive Brokers might be a good alternative to the TD Ameritrade broker.
Founded in 1977 and publicly listed on Nasdaq since 2007, Interactive Brokers is a global online broker that offers access to dozens of markets worldwide, not only US-listed assets. Besides the low costs, this is one of their main differentiators.
They also offer an educational area with free resources for financial education.
If you are interested, please read our Interactive Brokers Review.
TD Ameritrade Alternatives in Ireland
# eToro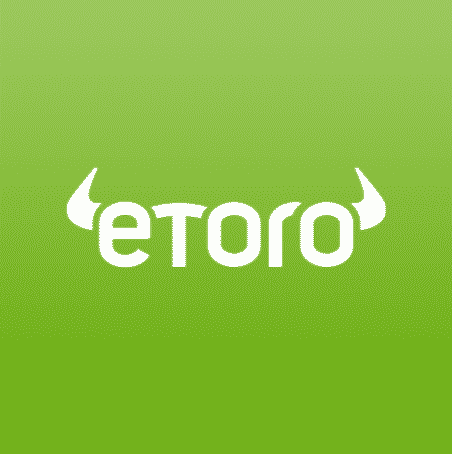 Visit eToro
67% of retail CFD account lose money.
eToro at a glance
Products
CFDs, ETFs, Stocks, Commodities, Forex, and Cryptocurrencies
Regulators
CySEC, FCA, and ASIC
eToro is the world's leading social trading platform with over 20 million clients in more than 140 countries. It allows retail account holders to mimic the trades and trading strategies of the most successful clients automatically and in real-time.
Still, it does not only focus on social trading! It is also a multi-asset platform offering many different financial instruments to trade, such as CFDs, ETFs, stocks, commodities, Forex, and cryptocurrencies. eToro provides 0% commission on stock and ETF trading (not all ETFs are commission-free). The spreads on CFDs may vary according to each financial product, so keep that in mind before placing an order.
The website and mobile app are nearly identical, attractively laid-out, and incredibly simplified. The account opening process is pretty easy and fast. You only need a couple of minutes to sign up and follow the identification procedure. Moreover, if you are not yet comfortable with investing or its comprehensive dashboard, eToro provides you with a practice account.
eToro is considered safe since top-tier financial authorities regulate it like the Financial Conduct Authority (FCA), and it has shown resilience during the Covid-19 market turmoil.
On the downside, it only has one account base currency (USD) and charges a 5$ commission per withdrawal. Plus, cost-free trading only applies when you trade real stocks or ETFs. In other words, if you leverage your positions, you're trading CFDs and not real stocks or ETFs, and so you will incur spreads and overnight fees.
If you are interested, please read our review of eToro.
CFDs are complex instruments and come with a high risk of losing money rapidly due to leverage. 67% of retail investor accounts lose money when trading CFDs with this provider. You should consider whether you understand how CFDs work and whether you can afford to take the high risk of losing your money.
TD Ameritrade Alternatives in Ireland
# BUX Zero
BUX Zero at a glance
Products
Stocks, ETFs and Cryptocurrencies
BUX Zero is an online broker launched in 2019 that has positioned itself as an affordable way for Europeans to increase their savings. It brings a simple and elegant way to start investing.
It allows users to trade US and EU stocks (Dutch, German, Belgian, French, and Austrian) and 30+ ETFs. New users will also benefit from one free share worth up to €200 (terms available on page 31 of the Bux Zero Client Agreement). You also have access to fractional investing, making it easy to invest in companies with big share prices (Amazon, Tesla, Alphabet,…) starting for as little as €10.
In addition, crypto trading is also available for free! Investors can trade Bitcoin, Ethereum, Litecoin, among other cryptocurrencies.
BUX Zero is very transparent in its pricing structure: it charges no commission for Zero, Market and Limit Orders for US stocks, but it will cost you 1€ per Market or Limit Order in EU stocks and ETFs (Zero Orders are free). Besides, it also earns money through an FX markup (currency conversion fee) of 0.25%.
On the downside, the only place to trade is its mobile app (no desktop or web trading platform available), the products available are limited and it has no demo account.
BUX Zero is regulated by the Dutch Authority for Financial Markets (Autoriteit Financiële Markten – AFM). If you want to learn more, check our Bux Zero Review.
Along with BUX zero, BUX's flagship platform, you can still use BUX X to invest in CFDs and BUX Crypto if you only want to buy cryptocurrencies. Note that both of these services are expected to be combined with BUX Zero for consolidation processes as the company progresses to create a single destination for investors.
Investing involves risks. You can lose your deposit.
TD Ameritrade Alternatives in Ireland
# Trading 212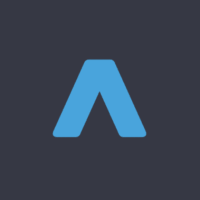 Visit Trading 212
76% of retail CFD account lose money.
Trading 212 at a glance
Products
CFDs, Stocks, ETFs, Commodities, Forex, and Cryptocurrencies
Trading 212 is one of the most famous European brokers, being the most downloaded trading app in the UK since 2016 and even reaching the #1 spot in Germany in 2017. Their philosophy is to "disrupt the stock brokerage industry by offering the first zero-commission stock trading service in the UK and the EU, unlocking the stock market for millions of people".
Trading 212 allows users to trade in various assets, including stocks, ETFs, and CFDs on stocks, indices, forex, and commodities. It has a freemium model ("Invest" account) offering the basic services with 0% commissions on stock and ETF trading but with a 0.15% currency conversion fee and a CFDs area ("CFD" account) where you will incur in spread costs.
Trading 212's trading platform is a proprietary one, specially developed for investors that want to have clean, simple, and yet innovative software to trade from. It can be accessed from a computer and/or smartphone.
Since the Brexit negotiations deadline (31st December 2020), as a European citizen, you will continue to be under the regulation and supervision of the Financial Conduct Authority (FCA) as Trading 212 remains a UK based company. That also means you will still be covered by the Financial Services Compensation Scheme (FSCS) up to 85 000£. However, additional compensation by the EU will no more apply.
Do you still have questions to be answered? Check out our full Trading 212 Review.
CFDs are complex instruments and come with a high risk of losing money rapidly due to leverage. 76% of retail investor accounts lose money when trading CFDs with this provider. You should consider whether you understand how CFDs work and whether you can afford to take the high risk of losing your money.
The bottom line: which broker should you go for?
There's no such thing as "the best online broker". Different providers offer different features which will fit your profile, preferences, and objectives differently.
For instance, do you want an easy-to-use platform for long-term buy-and-hold or a more complex platform for trading or options? Do you value research or is an execution-only broker sufficient? Which products and markets are you looking to trade?
Even though many traders are now looking at commission-free trading as the main factor for their choice, one must be aware that it generally comes at a cost. Where is the broker routing its orders? It might be compromising the quality of trade execution.
The best online broker in your specific case will depend on your profile, preference, and objectives. Explore the websites linked to above and decide for yourself!
Remember that this article should not be construed as investment advice but should be considered information only. Investors should do their own research and due diligence regarding the services and opportunities best suited for their risk, returns, and impact strategy.
Hope we helped! Please, leave your comments below.
Happy investing!