You have probably heard about the Robinhood app on YouTube and want to know if it's available in Denmark, right?
Robinhood is a modern and easy-to-use investment app from the US, which has introduced the concept of commission-free trading in financial products such as stocks and ETFs.
Want to know if the Robinhood app is available in Denmark, its expansion plans, and the alternatives available in Denmark? We've got you covered!
Robinhood was founded in 2013. Since then, it has played a major role in disrupting the brokerage industry by allowing US retail investors to trade with no commissions, alongside its biggest rival, Webull. Robinhood is defined as a commission-free online broker that offers the possibility of trading stocks, ETFs, options, and cryptocurrencies.
The results are clear: over 18 million users! The competitors of Robinhood have been monitoring this exponential growth closely, and, in October 2019, some major well-established brokers in the US, such as E-Trade, TD Ameritrade, and Charles Schwab, announced in quick succession that they were eradicating trading fees. 
Is Robinhood Available in Denmark?
Unfortunately, Robinhood is not yet available in Denmark, nor any country outside the US. It had planned to open in the UK in 2020, but it was postponed indefinitely due to Covid-19 (more info: here). Their global expansion has taken no step further since then.
But do not lose hope! In Denmark, you will find some alternatives that have proven to be reliable (and perhaps even more reliable than Robinhood!).
The covid-19 stock crash during the first quarter of 2020 showed some vulnerabilities of the Robinhood platform. The app collapsed several times, and investors could not trade during the most volatile markets in history. The company is facing some lawsuits due to these outages.
Besides, Robinhood has faced several security breaches in revealing sensitive information about its clients, and, at one point, it even allowed "infinite leverage" that was shortly corrected afterwards. Still, it did not avoid major losses for some clients.
Robinhood Alternatives in Denmark
To help us answer this question, we focused on commission-free brokers, which are available in most countries in Denmark. Given that, here are our suggestions:
Commission-free stock and ETF trading. You can also copy other traders/investors. Slick, modern, and easy for anyone to use. It is trusted by over 20 million clients worldwide.
Disclaimer: 67% of retail CFD accounts lose money.
One of the leading online brokers in Europe due to its low-cost structure. It offers commission-free stock and ETF trading and a wide product portfolio.
Disclaimer: Investing involves risk of loss.
1 free trade every month. Mobile app only. It charges a 0.12% custody fee per annum.
Recent commission-free broker with no currency conversion fees. Besides, it offers you access to "curated investing" (similar to social trading).
Disclaimer: 56.65% of retail CFD accounts lose money.
All these alternatives to Robinhood are regulated (or registered) by top-tier regulators such as the UK's Financial Conduct Authority (FCA), Germany's Federal Financial Supervisory Authority (BaFin) and Cyprus' Securities and Exchange Commission (CySEC).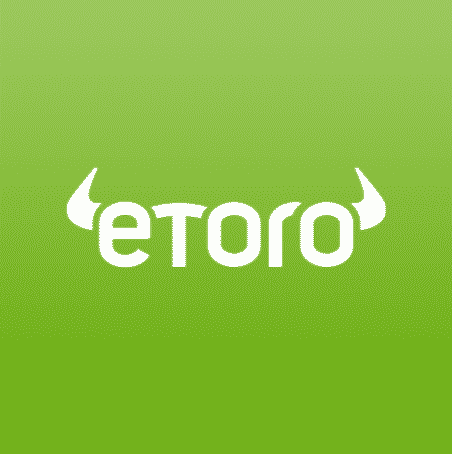 Visit eToro
67% of retail CFD account lose money.
eToro at a glance
0% Commissions
(Stocks and ETFs)
Products
CFDs, ETFs, Stocks, Commodities, Forex, and Cryptocurrencies
Regulators
CySEC, FCA, and ASIC
Founded in 2006, eToro is a well-known worldwide fintech startup and the leader in the social trading field (follow other people's trades), with over 20 million users worldwide. You can also invest in other products such as CFDs, ETFs, stocks, commodities, Forex, and cryptocurrencies through their platform, which is intuitive and simple to use, making it a good choice for beginners. Plus, they have started offering commission-free stock and ETFs trading in Denmark (not all ETFs are commission-free).
Opening an account and depositing is easy, and you can even try it out with virtual money. On the downside, the only currency accepted is the USD, so you'll pay currency conversion costs upon deposit and withdrawal if you use DKK, and spreads can be high for some products, like cryptocurrencies. Full eToro review available here.
CFDs are complex instruments and come with a high risk of losing money rapidly due to leverage. 67% of retail investor accounts lose money when trading CFDs with this provider. You should consider whether you understand how CFDs work and whether you can afford to take the high risk of losing your money.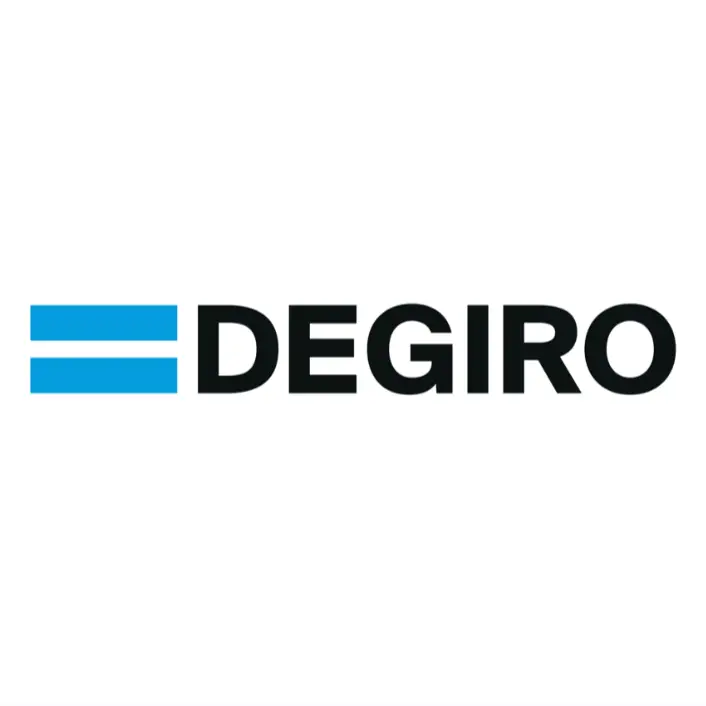 Visit DEGIRO
Investing involves risk of loss.
DEGIRO at a glance
Products
Stocks, Funds, ETFs, Futures, Leveraged Products, Bonds, and Warrants.
Founded in 2013, Degiro is a low-cost brokerage firm that has become very popular due to its low rates! With almost 2 million users, the innovative platform has become widely known for its "do-it-yourself" philosophy in the sense that you have everything at your disposal to start investing on your own. It offers a wide range of financial assets to trade, including stocks, ETFs, bonds, options, futures contracts, warrants, investment funds, and some leveraged products (not quite the same as CFDs. More info here).
For instance, you can trade some stocks and ETFs for free (a €0.50 flat handling fee – external costs – still applies). You also have a list of 200 ETFs where you may trade once a month completely free with no minimum amount required. The web trading platform is basic, but it is efficient and straightforward to use. In a matter of minutes, you get used to it. The same applies to its mobile app. On the downside, there is an absence of any significant fundamental research, a €2.50 connectivity fee applies and pricing alerts are missing.
Regarding security, Degiro is the Dutch branch of flatexDEGIRO Bank AG (a German regulated bank). In the unlikely event that the segregated assets cannot be returned to clients, Degiro falls under the German Investor Compensation Scheme, which compensates any losses from non-returned assets up to 90% (with a maximum of EUR 20,000), so do bear this in mind if you are planning to invest much larger volumes. Furthermore, any money deposited on a DEGIRO Cash Account with flatexDEGIRO Bank AG will be guaranteed up to an amount of EUR 100,000 under the German Deposit Guarantee Scheme.
Still any doubts? Go through our Degiro Review!
Revolut at a glance
0% Commissions
(only 1 free trade a month, US stocks)
Products
Stocks, Cryptocurrencies, Gold, and Silver.
Regulators
SEC, FCA, and FINRA
Founded in 2019, Revolut Trading is part of the Revolut app (existing since 2015) and provides its users with an efficient way to invest (all in one place). It only allows investment in American stocks (+750 companies) free of charge up to 1 transaction per month, cryptocurrencies with a spread of 1.5%, and gold and silver with a spread of 0.25% when the market is open. Still, there are no inactivity or withdrawal fees.
The app is super intuitive, and the account opening process is 100% digital, fast, and secure. Unfortunately, it still has a restricted range of financial products, and the account can only be denominated in dollars. Some of the non-accessible assets are ETFs, CFDs, Forex, bonds, and options. Furthermore, it has no educational or market research material, and it charges an annual custody fee of 0.12%.
Learn more in our in-depth Revolut review.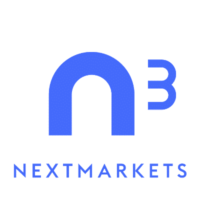 Visit Nextmarkets
56.65% of retail CFD account lose money.
Nextmarkets at a glance
Products:
Shares, ETFs and CFDs on shares, ETFs, indices, forex, bonds, cryptocurrencies, and commodities
Regulators
MFSA, FCA, BaFin
Founded in 2014, Nextmarkets is an online broker well-tailored for those with a basic understanding of the financial markets. It has a very intuitive and hassle-free mobile app. You can invest in financial products such as shares, ETFs and CFDs on shares, ETFs, indices, forex, bonds, cryptocurrencies, and commodities.
In addition to the "Do-it-yourself" segment, Nextmarkets sets itself apart from its competitors because it offers "curated investing". You have probably heard about social trading, where you follow other peoples' trades. Nextmarkets wants to take the idea of social trading further by allowing you to benefit from the experience of proven experts (called "coaches") and stock market professionals.
The fee structure is also unique: you only pay spreads. So, there are no fees on deposit, withdrawal, inactivity, currency conversion fees and even no overnight fees in CFDs (something not usual in most brokers). On the downside, the web platform is quite "buggy", you have no educational materials, and there is a €1 commission for orders below €250.
Nextmarkets Trading Ltd, the legal name of Nextmarkets, is registered in Malta and, consequently, authorised and regulated by the Malta Financial Services Authority (MFSA). You are protected up to a maximum of €20,000 on your money and assets.
If you want to learn more, check our Nextmarkets Review.
Which platform should you choose?
Some factors you should know when choosing an online broker are the fees charged, if it is regulated by top-tier institutions such as the FCA in the UK, the range of products it allows you to trade (not all platforms allow you to trade cryptocurrencies or companies listed in Denmark), among others.
The best online broker in your specific case will depend on your profile, preference, and objectives. Explore the websites above and decide for yourself!
A reminder that the above should not be seen as investment advice and should be considered information only. Investors should do their own research and due diligence about the services and opportunities best suited for their risk, returns, and impact strategy.
Hope we helped, and leave your comments below.
Happy investments!
Other FAQs about Robinhood
How exactly does Robinhood make money?
The online broker earns money from interest earned on customers' cash balances (money in your account not invested), by selling order information to third parties (high-frequency traders, for instance), and margin lending.
Regarding the selling of orders, the US Securities and Exchange Commission (SEC) is still investigating Robinhood for not fully disclosing its practice of selling clients' orders to high-speed trading firms.
Until October 2018, Robinhood would not clearly state that it was receiving payments for order flows. By law, any financial company must reveal all the material facts an investor would want to know before making any investment decision.