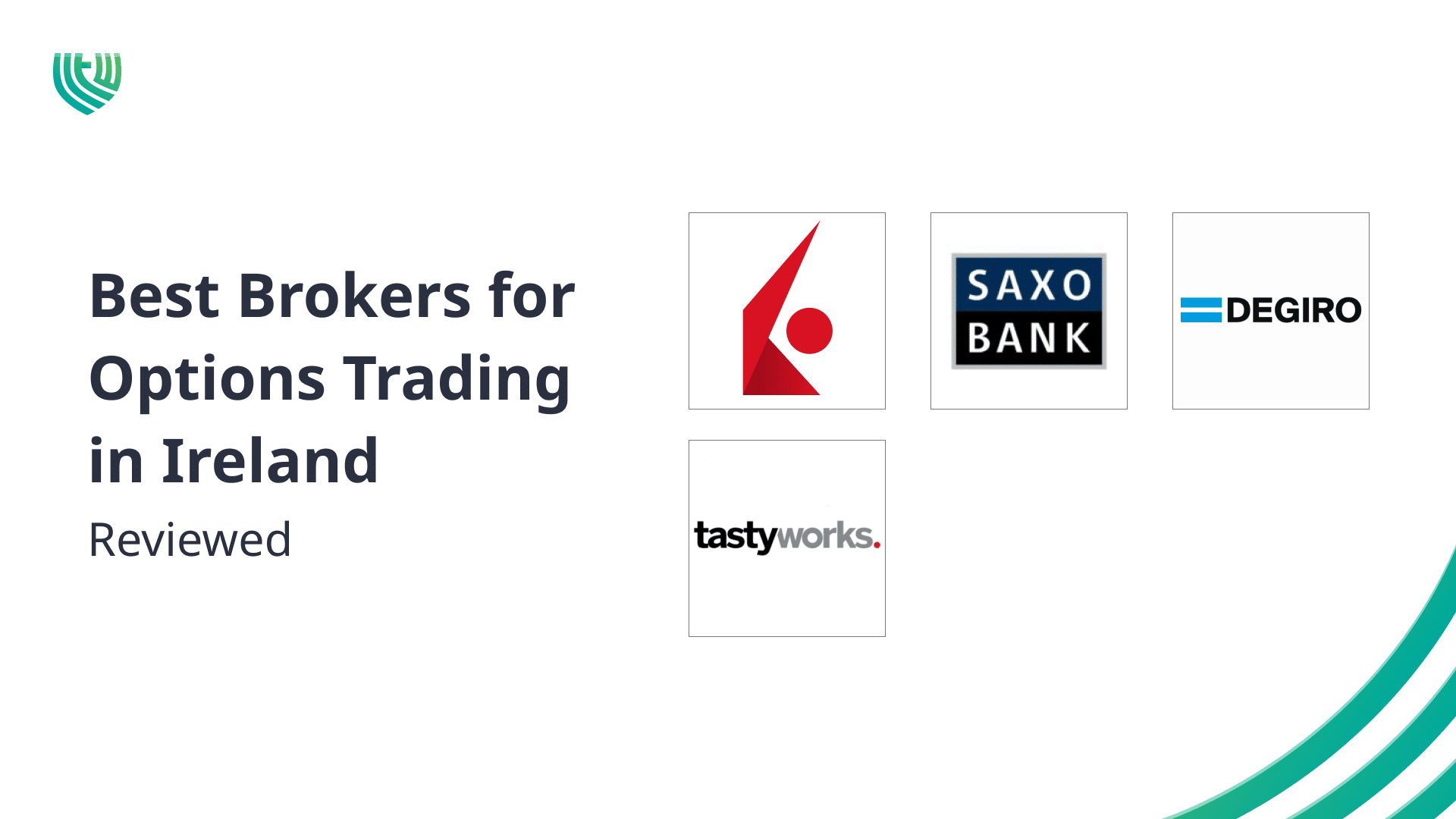 Ireland, a welcoming country of great people, natural beauty, and a bustling financial center for international mutual funds, is also home to a booming options trading industry. The Irish stock exchange, trading as ISEQ All Share, recovered from the Coronavirus pandemic in less than one year!
That means Ireland, or The Emerald Isle, is one of the most proactive and positive places for options trading, whether retail or institutionally. The country's regulation favors both eurozone- and US-based trading, with access to all the industry's best names.
We saw the need for a clear guide on options trading in Ireland: to summarize its leading brokers, their merits, and where they fall short. This article delves into our top five picks and why. Let's get to it.
What Makes a Good Broker for Options Trading in Ireland?
Options brokers in Ireland keep up with the global standards set by the US, the world's most active financial marketplace. Good brokers in Ireland have these seven virtues in common:
Low account or trading minimums

Competitive and transparent fees

Many product options

Multiple trading and analytic tools

Support for news alerts

Ample learning material

The ability to trade real options and not CFDs on options

(more about it on the differences between

CFDs vs real shares

)
Not every options broker will make our list, but it helps us determine the truly best brokers out there.
The Best Options Brokers in Ireland
1# Interactive Brokers
IB at a glance
Options Commission
up to USD 0.65 (US) or EUR 3 (EU) per contract
Subsidiary to the Nasdaq-listed IBKR, Interactive Brokers Ireland echoes its parent's world-leading strength, offering, and product range–options included. They earned the trust of options traders and the top spot on our list of the best options brokers in Ireland through their commitment to global access and risk management.
The platform serves both institutions and individuals, beginners and professionals, by marrying global access to nearly all available asset classes–options included–with an accessible web platform and streamlined mobile apps. In particular, IBKR GlobalTrader leads the global industry in simplified stock and options, including Ireland.
They charge a leading commission rate of USD 0.65 per contract for American markets and GBP 1.70 for stock and index options based in the UK. They provide zero account opening fees and no minimum activity fees.
Interested? Read our comprehensive IBKR review.
2# Saxo Bank
Saxo at a glance
Monthly Fee
0.15% annualized (min. EUR 5)
Options Commission
up to USD or EUR 3 per contract
Our runner-up, Saxo Bank is a deeply research-oriented broker with a track record, like IBKR, spanning decades. They cater to all levels of experience with a variety of different platforms, but their focus on premium perks and design works best for intermediate to advanced options traders.
We find that SaxoTraderGO will work best for most traders, while those who operate professionally or daily could do even better with SaxoTraderPRO. The former is an award-winning platform that blends the sophistication of desktop-based trading alongside a powerful mobile app for 24/7 coverage.
Their pricing structure feels somewhat convoluted with three possible options, but fortunately, they explain the key details well. The basic "Classic" choice requires a minimum of EUR 2,000 and charges EUR 3 per European stock option contract, while the "VIP" choice provides the cheapest commission rate at EUR 1.
3# DEGIRO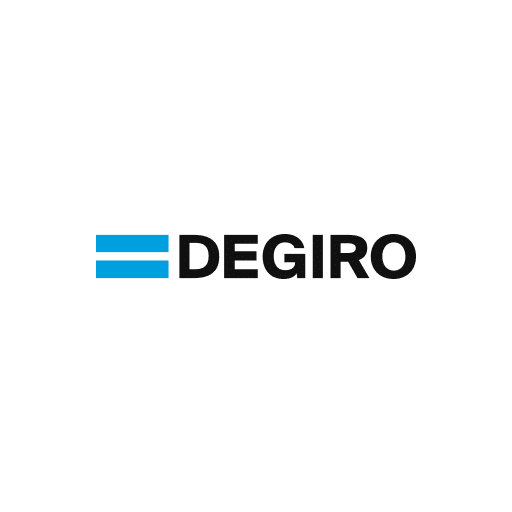 Visit DEGIRO
Investing involves risk of loss.
DEGIRO at a glance
Options Commission
EUR 0.75 + a EUR 5 flat "connectivity" fee
There's a lot to love about DEGIRO. We would rank this broker first place for options trading in Ireland if the main priority was cost. DEGIRO is Europe's leading broker for low-cost options trading through an advanced desktop platform, or streamlined mobile app, providing access to European and American options.
The platform operates an extensive blog catering to beginners and intermediate traders, or anyone who wishes to brush up on the basics before diving into options trading. You can immediately feel that DEGIRO, while championing the "do-it-yourself" ethos, also has "safety first" in mind. This is not a discount brokerage that sees you as a number and wants you to succeed.
From a cost perspective, it's extremely competitive at EUR 0.75 plus a flat EUR 5 for "connecting" to relevant options exchanges. The broker does cover the necessities for active trading, such as charting, news alerts, and analyst views, but the research may not be deep enough for value- or fundamentals-based investors. A solid third place entry.
Interested? Read our comprehensive DEGIRO review.
4# Tastytrade
tastytrade at a glance
Minimum Deposit
None (USD 2,000 required for margin trading)
Options Commission
USD 1 per contract to open (free to close)
Research
Limited to following traders
Regulators
SEC, FINRA, ASIC
Based in the US, tastytrade is a relatively new options trading firm that caters to "do-it-yourself" traders who avoid algorithms or robo-advisors. They offer access to stocks, options, futures, indices, commodities, ETFs, and cryptocurrencies. In fact, their trading platform was built by the same engineers who devised TD Ameritrade's "thinkorswim."
Tastytrade provides a comprehensive trading platform across both desktop and mobile interfaces. However, there is a learning curve wherein beginners should learn the basics of delta, gamma, and so on, before diving into Tastytrade. Once you're past that, they allow you to follow leading or popular options traders.
For stock options, they charge USD 1 per contract for opening a position and nothing to close. They also offer complete transparency by detailing each possible fee. They are competitive but lack the research and educational material of IBKR.
Options trading is robust and extremely competitive in Ireland, with world-leading providers and low fees. Selecting the best options broker as an Irish resident is still going to be a difficult choice as interest in retail trading continues to grow. We've narrowed down the selection to five leading choices based on our criteria.
Each of our recommended options brokers in Ireland excels at certain aspects. Do you want European and American options? DEGIRO. Do you prefer an established, global platform known for its reliability and low fees? IBKR.
Need more recommendations? Check out our platform finder.
Can you buy options in Ireland?
Absolutely! Ireland is one of the world's leading economies and financial centers. However, some options brokers may be limited to US stocks and stock options.
What is an options broker?
Usually related to "full-service brokers" that try to provide all the necessary tools for an intermediate or professional trader, an options broker is an online intermediary between you and the exchanges that enables the trading of options. The best options brokers in Ireland offer stock options, futures, and options on futures.
How do you open an options trading account?
While the process changes per options broker, it remains relatively straightforward. Simply be ready to provide digital copies of official IDs (i.e., passport, driving license, etc.) and proof of address, and transfer an opening sum through ACH or wire, for example. The options broker, like IBKR, may want to verify your age as well.
How do you buy options?
Thanks to advances in web and mobile trading platforms, trading options remains largely intuitive. Almost all mobile apps guide you through the purchase (opening) process and the selling (closing) process. Web platforms may have a learning curve and require an introductory tutorial. This is the case for some users who use IBKR, for example.
However, we recommend at least a beginner options course to walk you through calls, puts, strategies, opening, closing, and margin trading.
What are the risks of buying, trading, and selling options?
Since options trading almost always includes the use of margin or borrowed funds, the risks generally are much greater than trading stocks or commodities with only the cash you own. This is referred to as leverage. Again, we recommend completing a basic course in options trading, which is almost always provided by brokers serving Ireland.