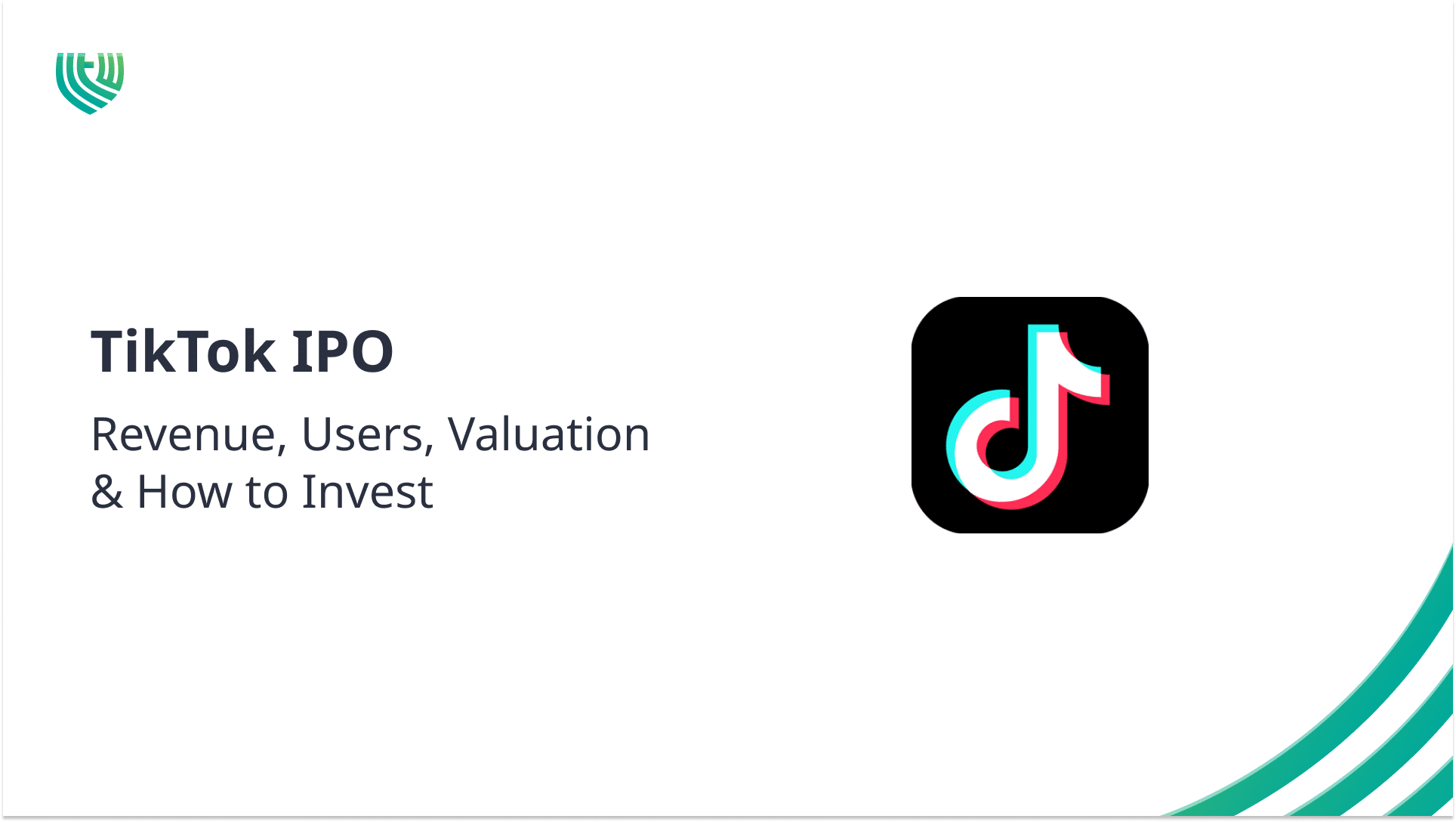 In a digital age with apps-galore, one company in particular has burst onto the scene in the last few years – TikTok. In an already competitive social media market, TikTok has quickly established itself as a fan favourite, especially amongst Gen Z users.
Throughout this article, we're going to take a look at the most important details relating to the firm so that you can decide whether you'd like to invest in TikTok. We'll dive into all the key areas, such as the company statistics, revenue, active users, and everything you need to know about the TikTokIPO (initial public offering).
Initially, the app was called 'Musical.ly', starting out as a lip-syncing video app. Acquired by ByteDance in 2018, the app was rebranded as TikTok.
In its current format, TikTok allows users to create, watch and share videos. The app uses an algorithm to provide a feed of content specific to the user's interests, which has helped drive high engagement.
The TikTok app has also been the starting point for many of the most recent viral crazes and influencer-driven content.
| | |
| --- | --- |
| Founded | 2016 |
| Headquarters | Beijing, China |
| Parent company | ByteDance |
| Sector | Marketing |
| Industry | Social Media |
| Founder | Zhang Yiming |
| Number of employees | +7,000 |
| IPO Date | 2023 (expected) |
| Valuation | $65.7 billion |
TikTok Company Statistics
| | | | |
| --- | --- | --- | --- |
| Year | Revenue | Users | Downloads |
| 2018 | 150 million | 133 million | 200 million |
| 2019 | 350 million | 381 million | 857 million |
| 2020 | 2.6 billion | 700 million | 1.6 billion |
| 2021 | 4.7 billion | 902 million | 2.6 billion |
| 2022 | 9.4 billion | 1.5 billion | 3.3 billion |
Estimated brand value of TikTok
| | |
| --- | --- |
| Year | Valuation USD |
| 2021 | 18.8 billion |
| 2022 | 59 billion |
| 2023 | 65.7 billion |
TikTok age demographics (as of May 2023)
| | |
| --- | --- |
| Age | % of users |
| 13-17 | 14.4% |
| 18-24 | 34.9% |
| 25-34 | 28.2% |
| 35-44 | 12.8% |
| 45-54 | 6.3% |
| 55+ | 3.4% |
TikTok gender demographics (as of May 2023)
| | |
| --- | --- |
| Gender | % of users |
| Female | 55% |
| Male | 43% |
| Other | 2% |
How does TikTok make money?
The bulk of TikTok's revenue is generated from advertising and in-app purchases. A rapidly growing user base has also led to a massive jump in revenue.
More engaged users mean that the advertising becomes more valuable and makes it a more attractive place for companies to spend bigger chunks of their advertising budget.
Similar to Meta, Snap, and Alphabet, the data collected on users of TikTok allows companies to direct its advertising and marketing towards very specific customer prospects, instead of a general audience.
Again, this makes it more likely that the advertising campaigns will succeed and increase sales figures, ensuring companies keep spending money to advertise through TikTok.
Who are TikTok's biggest investors?
As TikTok is owned and controlled privately by ByteDance, it's best to look at some of the current top shareholders of ByteDance to get an idea about the leading investors:
Coatue

General Atlantic

Hillhouse

KKR

Sequoia Capital

SIG

Softbank

Source Code Capital
Initially, the TikTok IPO was planned for 2020. The company was looking to take advantage of its fast-growing popularity as one of the most downloaded apps in the world.
However, tensions between the US and China have meant that the IPO of TikTok (and ByteDance, TikTok's parent company) has been put on hold.
The US has concerns that user data from the app will be readily accessed by the Chinese government, breaching privacy laws. TikTok's China equivalent and counterpart Douyin is basically the same and shares an algorithm. But China and America monitor and regulate companies in very different ways.
It's a particular concern with an app like TikTok because the app itself permits control of users' smartphone cameras, microphones and sometimes tracking activity across other apps. But, it's difficult for TikTok/Douyin and ByteDance to effectively split the business to meet both contrasting rulesets.
However, it seems the majority of requirements have now been met for TikTok to be listed on a US stock exchange, and the IPO is eagerly awaited.
Luckily for TikTok, the delays haven't hurt the business or its valuation. The estimated valuation of the brand has increased from roughly $18 billion in 2021 to around $65 billion in 2023 due to the continued growth and popularity of the app.
For TikTok's parent company ByteDance, the estimated valuation has been as high as $300 to $400 billion!
Many investors are excitedly hoping that TikTok will finally be listed on a US stock exchange sometime during 2023, but this isn't officially confirmed.
How to invest and buy shares after the TikTok IPO
After the TikTok IPO date, you can freely buy the newly listed stock. Interactive Brokers and eToro are two top-rated brokers where you can access TikTok shares and buy the stock with low fees after the IPO. Take a look at both these brokerage options below:
Interactive Brokers at a glance
Products available
Stocks, ETFs, Options, Futures, Forex, Commodities, Bonds and Funds
Regulators
FINRA, SIPC, SEC, CFTC, IIROC, FCA, CBI, AFSL, SFC, SEBI, MAS, MNB
Countries Supported
218 countries globally
Founded in 1978, the IBKR platform lets you access over 150 market destinations in 33 countries and trade any asset you may be looking for: Stocks, Bonds, ETFs, Forex, Funds, Commodities, Options, Futures, CFDs, Cryptos Futures, and even tiny small companies (a.k.a micro caps).
If you want to buy TikTok stock after the IPO, here's how you can buy shares using Interactive Brokers:
Deposit funds into your account.

Once it's available, search for the TikTok stock, there is no confirmed ticker symbol right now.

Place the type of order you wish to use (e.g. market, limit, stop etc.).

Once you've bought your desired number of TikTok shares, continue to monitor performance.
If you'd like to learn more about the IBKR platform, check out our full-length Interactive Brokers review.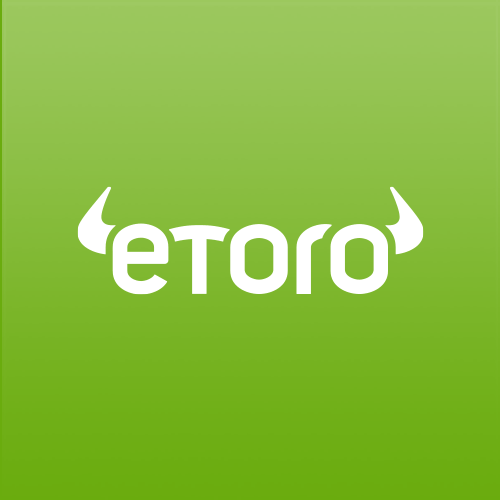 Visit eToro
74% of retail CFD accounts lose money.
eToro at a glance
Minimum deposit
$10 (varies between countries)
Products available
ETFs, Stocks and CFDs on Commodities, Forex, and Cryptocurrencies
Regulators
FCA, CySEC, ASIC
Countries Supported
64 countries globally
Founded in 2006 in Israel, eToro now has over 30 million customers worldwide. The platform is widely known for its social and copy trading features. It allows users to trade stocks, forex, commodities, cryptocurrencies, CFDs, and ETFs.
If you're planning to buy TikTok stock after the IPO, here's how you can buy shares using eToro:
Head to the 'Markets' page, and select 'Stocks'.

Search for the TikTok stock and select 'Trade'.

Next, hit 'BUY'.

Choose how much you want to invest in TikTok or the number of shares you want to buy.

Select your leverage (or ensure that leverage is set to X1).

Decide on a take-profit parameter if you want to automate a future sale of your TikTok stock.

Finally, hit 'Open Trade'.
If you'd like to learn more about eToro, check out our in-depth eToro review.
Bottom line on investing in the TikTok IPO
The TikTok IPO is one that's going to attract both casual and experienced investors. Traders worldwide will hope to buy shares in TikTok when they become available.
Luckily, TikTok's business has been growing from strength to strength. This is good news because it means the company is more likely to carry out its IPO sooner rather than later. A drop in popularity would see a lower valuation, meaning less money could be raised. So it's best for TikTok to strike while it's at its peak in terms of users, revenue, and growth.
The regulatory issues seem to be getting sorted out. Although TikTok faces stiff competition from the likes of Meta, Alphabet, and Snap – it's TikTok that has been the social media business to beat in recent years. All the more established social media companies have been losing market share and ad revenue to TikTok.
Of course, overtaking the likes of Meta will be a tough challenge. And it will be an ongoing effort for TikTok to stay relevant as growth becomes harder to achieve. Also, China's recent crackdown on tech companies could mean further problems or obstacles.
But suppose TikTok is able to successfully navigate all these challenges. In that case, this could be an extremely exciting opportunity for investors to own a piece of the next big social media company. The TikTok IPO date is still unknown, but investors worldwide are sure to be waiting on the edge of their seats for its announcement.
Let us know in the comments below if you plan on investing in the TikTok IPO!
What is an IPO?
The acronym stands for 'Initial Public Offering', it's a process used by large private companies to raise additional capital. This is done to further invest in the growth of the business or even pay off debt. An IPO creates public awareness, putting the company under the spotlight. Timing of an IPO is particularly important for companies if it wants to maximise its capital-raising potential and increase the company's valuation due to demand from investors and the market.
Is TikTok going to have an IPO?
Yes, this is highly likely. In 2020, ByteDance announced that TikTok would have its own IPO. When the TikTok IPO will take place is still unknown, but it could be in 2023 if all the regulatory hurdles are dealt with.
Is TikTok publicly traded?
Not right now. TikTok is owned by parent company ByteDance (which is privately owned). But after the TikTok IPO, it will be publicly traded on a stock exchange.
How much is TikTok stock worth?
It's difficult to put an exact value on TikTok stock because it is still privately owned. So the financial records aren't fully available to the public or audited to meet certain accounting standards. However, the underwriters will put a figure on TikTok stock before the IPO.
Can you buy shares of TikTok?
Not at the moment. It is possible to privately invest in ByteDance (the company that owns TikTok), but this isn't available to most retail investors unless you have a significant amount of money to invest.
What company owns TikTok?
ByteDance.
Is TikTok Chinese owned?
Yes, it's owned by ByteDance who are based in Beijing, China.