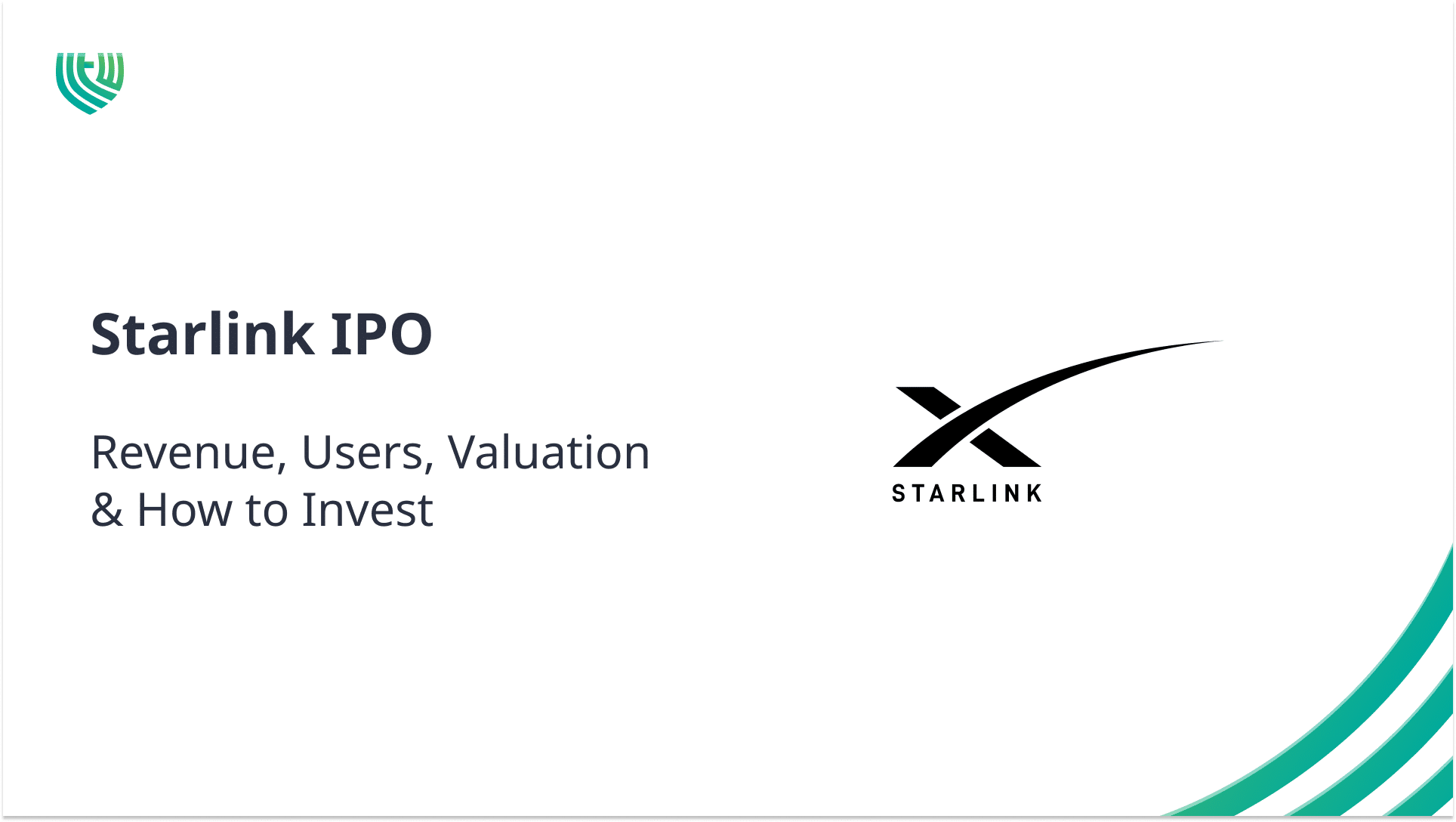 If there's one person who's had the Midas touch when it comes to money, business, and investing in recent times, it's Elon Musk. His businesses and notoriety helped propel him to (briefly) become the wealthiest man in the world. Alongside his involvement in PayPal, Tesla, Neuralink, and the Boring Company – one of his earlier projects SpaceX has developed an offshoot division called Starlink. The Starlink division hopes to revolutionise internet access across the world by using satellites and technology engineered by SpaceX.
Throughout this article, we will look at the most important details relating to this potential skyrocketing technology and telecommunications stock so that you can decide whether you'd like to invest in Starlink. We'll dive into all the key areas, such as the company statistics, revenue, competitors, and everything you need to know about the Starlink IPO (initial public offering).
Starlink is a division of SpaceX that is developing satellite internet technology. The basic idea is the ability to provide high-speed internet access around the world using satellites. SpaceX is using its engineering expertise to create the world's most advanced broadband system with thousands of satellites orbiting the Earth.
This new satellite network communication system will provide fast and widespread internet coverage like never before. There are over 3,000 Starlink satellites currently in orbit, and in total, there will be around 12,000 satellites, potentially rising to an astronomical 42,000 at some stage.
Most satellites providing internet services are 'geostationary' and orbit the planet quite slowly, which can create latency and slow speeds (because of the time taken for data to move between a user and the satellite). Using a constellation of satellites that use a low earth orbit path with entire global coverage will reduce latency and provide reliable internet access regardless of location.
Right now, Starlink is a part of SpaceX and isn't its own company. However, this will likely change at some stage, and Starlink will become an individual entity rather than just a side project of SpaceX.
Starlink Key Company Facts
| | |
| --- | --- |
| Founded | 2015 (as a division of SpaceX) |
| Headquarters | Redmond, Washington (US) |
| Sector | Technology |
| Industry | Telecommunications |
| Founders | Elon Musk |
| Number of employees | 750+ |
| IPO Date | 2025/2026 (expected) |
| Valuation estimate | $80 billion USD |
Starlink Company Statistics
Below is a breakdown of some key figures, including Starlink's revenue, number of satellites in space, plus top investors and competitors.
Starlink number of satellites
| | |
| --- | --- |
| Timeline | Starlink satellites in space |
| 2019 (September) | 67 |
| 2020 (March) | 365 |
| 2020 (September) | 677 |
| 2021 (March) | 1,322 |
| 2021 (September) | 1,683 |
| 2022 (March) | 1,919 |
| 2022 (September) | 3,127 |
| 2023 (March) | 3,268 |
Source: Statista, Spacexstats
Starlink revenue estimates
| | |
| --- | --- |
| Year | Revenue estimate USD |
| 2021 | $12 million |
| 2022 | $300 – $660 million |
| 2023 | $1.2 billion |
In such a new space (excuse the pun), few companies can compete with Starlink's business model. It's a pretty unique prospect, yet there are still some potential competitors:
Amazon (Kuiper Systems)

OneWeb

Viasat

Geespace

Telesat

The EU (with the help of firms like Airbus, SES, and Eutelsat)

HughesNet

Microsoft (Azure Orbital)
At the moment, understanding who Starlink's major backers are is slightly tricky because it's still just a division within SpaceX. But, we can take a look at the top SpaceX investors to get an idea about who is supporting Starlink:
Elon Musk

Alphabet

Sequoia Capital

Saudi Arabia's Public Investment Fund

Abu Dhabi Investment Authority

Alpha Dhabi

Matthew Brown Companies

Stableton Financial

Kinetic Partners

Mirae Asset Venture Investment
When is the Starlink IPO?
It's hard to know for sure, but self-proclaimed 'Technoking' Elon Musk has hinted that the Starlink IPO (initial public offering) will likely take place in 2025 or 2026. However, we may see a Starlink IPO sooner than this. Elon Musk's main criteria is that he wanted Starlink to be profitable with a predictable cash flow.
Perhaps the performance of Starlink is outpacing even Musk's expectations, as SpaceX President Gwynne Shotwell stated that Starlink recorded its first quarter of positive cash flow in 2022 and is on track to turn a profit in 2023.
So, this could be a surprise IPO that's worth keeping an eye on. However, a Starlink IPO may partly depend on how the overall space sector and SpaceX are performing. The Starlink IPO will have to fit in with the broader business plans of Musk and SpaceX. There's no guarantee that the stars will align to create the ideal conditions for Starlink to press ahead with its initial public offering.
We'll have to wait for further news to see when Starlink plans to go public. Elon Musk was quite cautious with his initial IPO predictions. Still, the business seems to be tracking better than expected, and an initial public offering in the near future may be just what Starlink needs to blast off.
How to invest and buy shares after the Starlink IPO
After the Starlink IPO date, you can freely buy the newly listed stock. Interactive Brokers and eToro are two top-rated brokers where you can access Starlink shares and buy the stock with low fees after the IPO. Take a look at both these brokerage options below:
Interactive Brokers at a glance
Products available
Stocks, ETFs, Options, Futures, Forex, Commodities, Bonds and Funds
Regulators
FINRA, SIPC, SEC, CFTC, IIROC, FCA, CBI, AFSL, SFC, SEBI, MAS, MNB
Countries Supported
218 countries globally
Founded in 1978, the IBKR platform lets you access over 150 market destinations in 33 countries and trade any asset you may be looking for: Stocks, Bonds, ETFs, Forex, Funds, Commodities, Options, Futures, CFDs, Cryptos Futures, and even tiny small companies (a.k.a micro caps).
If you want to buy Starlink stock after the IPO, here's how you can buy shares using Interactive Brokers:
Deposit funds into your account.

Once it's available, search for the Starlink stock, there is no confirmed ticker symbol right now.

Place the type of order you wish to use (e.g., market, limit, stop, etc.).

Once you've bought your desired number of Starlink shares, continue to monitor performance.
If you'd like to learn more about the IBKR platform, check out our full-length Interactive Brokers review.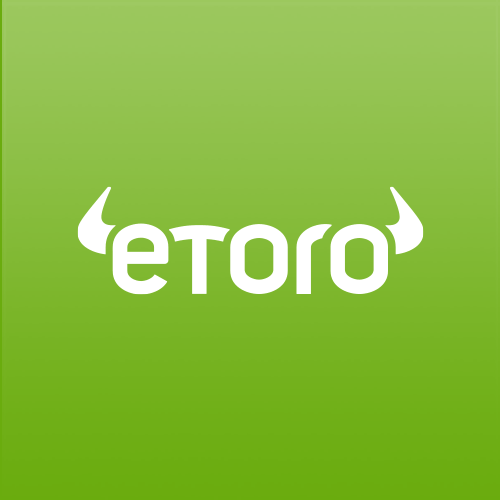 Visit eToro
76% of retail CFD accounts lose money.
eToro at a glance
Minimum deposit
$10 (varies between countries)
Products available
ETFs, Stocks, Cryptocurrencies and CFDs on Stocks, ETFs, Commodities, Forex, Indices and Cryptocurrencies
Regulators
FCA, CySEC, ASIC
Countries Supported
64 countries globally
Founded in 2006 in Israel, eToro now has over 30 million customers worldwide. The platform is widely known for its social and copy trading features. It allows users to trade stocks, forex, commodities, cryptocurrencies, CFDs, and ETFs.
If you're planning to buy Starlink stock after the IPO, here's how you can buy shares using eToro:
Head to the 'Markets' page, and select 'Stocks'.

Search for the Starlink stock and select 'Trade'.

Next, hit 'BUY'.

Choose how much you want to invest in Starlink or the number of shares you want to buy.

Select your leverage (or ensure that leverage is set to X1).

Decide on a take-profit parameter if you want to automate a future sale of your Starlink stock.

Finally, hit 'Open Trade'.
If you'd like to learn more about eToro, check out our in-depth eToro review.
Bottom line on investing in the Starlink IPO
Interestingly, Starlink was just a side project within SpaceX, yet it has quickly become an integral part of the company. A big reason for this is that Starlink solves problems and has a real-world use case today, instead of proprietary technology that could be important at some unknown future date.
The rapid growth of Starlink satellites and subscribers shows demand for this service. Only a small portion of total internet users are connected to the Starlink satellites, but this also means there's plenty of opportunity for growth. It was predicted that the Starlink IPO would be a few years away, but as the company is growing from strength to strength and beating expectations, I wouldn't be surprised if the Starlink initial public offering gets the green light for launch soon.
Unlike some of the SpaceX business endeavours, Starlink has a business model that's easier to define and sell to investors. It's still going to be a massive challenge to build this full-scale network of satellites in space, but it's looking more and more achievable. Investing in Starlink will be a risk, but it could be an investment in what will become the largest global internet provider. Yet, alongside other firms, tech juggernauts like Amazon and Microsoft will put up a fight and compete against Starlink in this internet space race. So it's not a definite outcome that Starlink will beat out everyone else, but the company is definitely off to a great start.
Let us know in the comments below if you plan on investing in the Starlink IPO!
What is an IPO?
The acronym stands for 'Initial Public Offering', it's a process used by large private companies to raise additional capital. This is done to further invest in the growth of the business or even pay off debt. An IPO creates public awareness, putting the company under the spotlight. Timing of an IPO is crucial for a company if it wants to maximise its capital-raising potential and increase its valuation due to demand from investors and the market.
Is Starlink going to IPO?
Yes, it sounds very likely, but the main question is when. Elon Musk said he wanted a more predictable cash flow before an initial public offering, but he didn't get too specific.
Who owns Starlink?
Technically, it's still part of SpaceX and therefore owned by the same investors and owners.
Is Starlink publicly traded?
Not right now. Starlink is still part of the private company SpaceX. But after the Starlink IPO, it will become an individual entity and shares will be publicly traded on a stock exchange.
What is the stock ticker for Starlink?
There is no official stock ticker for Starlink at the moment.
Is Starlink profitable?
It's hard to know for sure because Starlink's financials are not readily available as it's still part of SpaceX, a private company. However, some reports suggest it is heading in a profitable direction in 2023.
Can you invest in Starlink now?
Not at the moment. Once the company is listed on a stock exchange after its IPO, you will be able to buy Starlink stock. Elon Musk has also stated that he wants to ensure that Starlink stock is as accessible as possible to retail investors.
What is the IPO price for Starlink?
This won't be known until very close to the initial public offering, when the underwriters and investment banks will agree on a price.