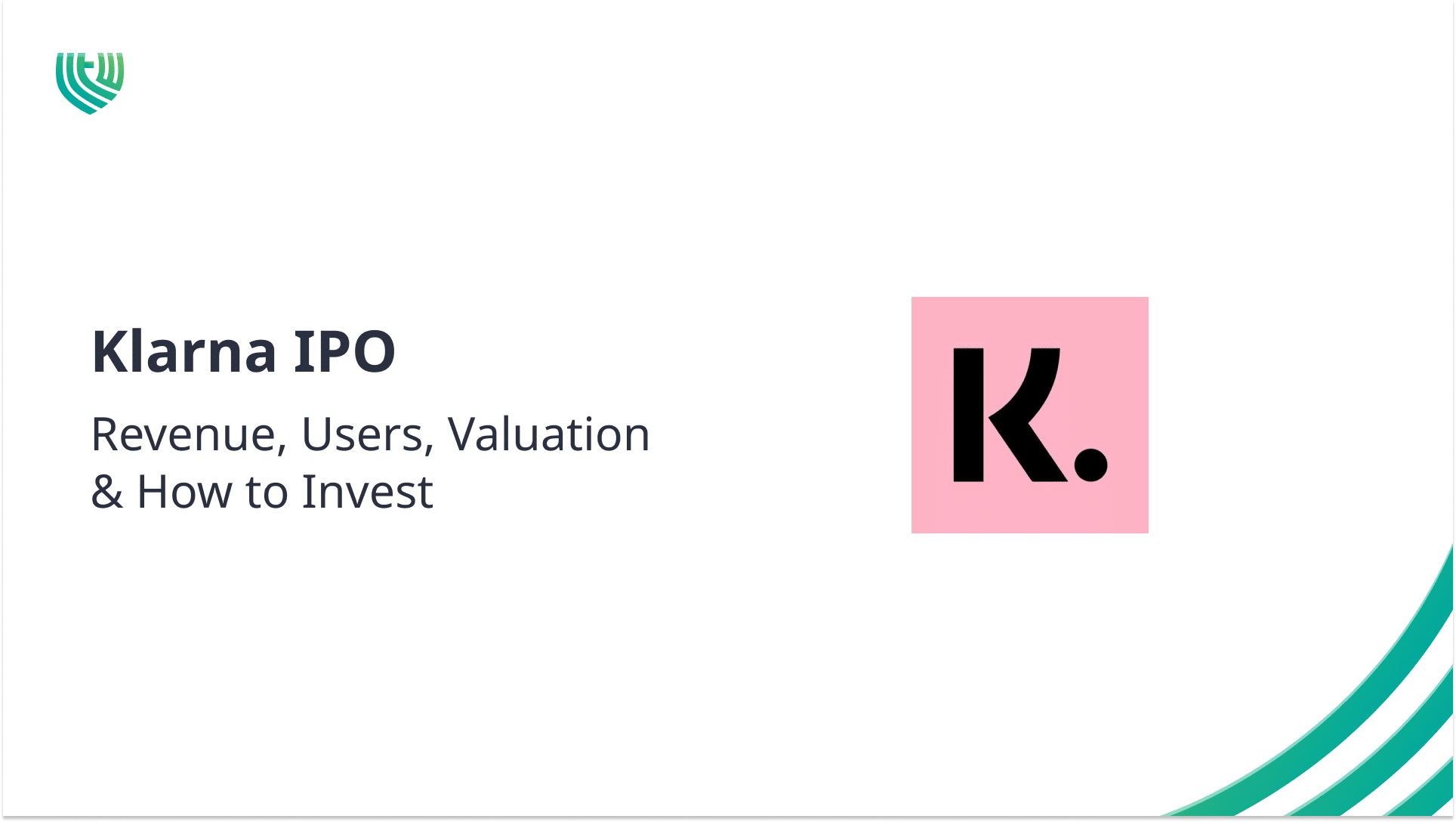 With people worldwide tightening up their budgets and spending less, 'buy now, pay later' (BNPL) arrangements have become more of a necessity than a choice. One company that has made a significant impact within this type of payment niche in recent years is the Swedish firm, Klarna.
Throughout this article, we're going to take a look at the most important details relating to the firm so that you can decide whether you'd like to invest in Klarna. We'll dive into all the key areas, such as the company statistics, revenue, and everything you need to know about the Klarna IPO (initial public offering).
What is Klarna and how does it work?
Using Klarna as a payment method allows you to spread purchases out over a period of weeks (or postpone them) instead of having to pay right away with a lump sum. Klarna works online and in-store, and the company has partnerships with over 500,000 merchants. However, using the Klarna app means you can 'buy now, pay later' at almost any store.
The exact way it works will depend on where you live. For example, in the UK, Klarna lets you pay in 3 interest-free instalments or make the full payment up to 30 days later. Whereas in Australia, your purchase gets split into 4 interest-free payments made over 6 weeks. So always check the exact rules within your country.
Initially, Klarna started out in 2005, and the original plan was for the company to be a Swedish competitor to PayPal. However, it wasn't until Klarna launched its BNPL (buy now, pay later) services in 2016 that the firm gained some traction, and its popularity grew inside and outside Sweden.
Klarna essentially offers a form of credit. So, when signing up to Klarna and making a purchase, a credit check usually takes place (even though it's not a credit card).
| | |
| --- | --- |
| Founded | 2005 |
| Headquarters | Stockholm, Sweden |
| Sector | Finance |
| Industry | Fintech |
| Founders | Sebastian Siemiatkowski, Niklas Adalberth, Victor Jacobsson and Evgenii Kondratev |
| Number of employees | +5,000 |
| IPO Date | 2023 (expected) |
| Number of investors | 73 |
| Total customers | 150,000,000 |
| Total merchants | +500,000 |
| Transactions per day | 2,000,000 |
| Latest valuation estimate | $6.7 billion USD |
Klarna Company Statistics
Below is a breakdown of some key figures, including Klarna's revenue, estimated value, and end-user/merchant numbers.
Revenue estimates for Klarna
| | |
| --- | --- |
| Year | Revenue (USD) |
| 2016 | $384 million |
| 2017 | $451 million |
| 2018 | $588 million |
| 2019 | $772 million |
| 2020 | $1.1 billion |
| 2021 | $1.5 billion |
| 2022 | $1.9 billion |
| | |
| --- | --- |
| Year | Net income/Loss (USD) |
| 2017 | $37.4 million |
| 2018 | $10.8 million |
| 2019 | -$92.8 million |
| 2020 | -$167 million |
| 2021 | -$680 million |
| 2022 | -$1 billion |
Klarna's gross merchandise volume (GMV)
| | |
| --- | --- |
| Year | Gross Merchandise Volume (USD) |
| 2017 | $21 billion |
| 2018 | $29 billion |
| 2019 | $35 billion |
| 2020 | $53 billion |
| 2021 | $80 billion |
| 2022 | $98 billion |
| | |
| --- | --- |
| Year | Users |
| 2019 | 45 million |
| 2020 | 86 million |
| 2021 | 147 million |
| 2022 | +150 million |
Number of Klarna merchants
| | |
| --- | --- |
| Years | Merchants |
| 2017 | 89,000 |
| 2018 | 130,000 |
| 2019 | 170,000 |
| 2020 | 210,000 |
| 2021 | 250,000 |
| 2022 | 450,000 |
| 2023 | +500,000 |
Estimated Klarna valuation
| | |
| --- | --- |
| Year | Valuation (USD) |
| 2019 | $5.5 billion |
| 2020 | $10.6 billion |
| 2021 | $31 – $45.6 billion |
| 2022 | $6.7 billion |
Only a few fintech companies are successfully operating within the BNPL (buy now, pay later) space. Here are some of the most notable competitors to Klarna:
Afterpay

Sezzle

Zip

PayPal

Affirm

Splitit

GoCardless
Who are the biggest investors in Klarna?
Klarna has the backing of some big investors, banks, and venture capitalists (VCs), such as:
Sequoia

Softbank

BlackRock

Dragoneer

Silver Lake

Bestseller

Commonwealth Bank of Australia

Permira

Chrysalis Investments

GIC

Canada Pension Plan Investment Board

Mubadala Investment Company
The company made statements back in 2021 through chief executive Sebastian Siemiatkowski that an initial public offering (IPO) 'could happen this year, maybe it would be next year, but it's obviously going to happen fairly soon. It's definitely in the works but we haven't officially started the process'.
However, we're well past that date, and there has still been no IPO for Klarna. Like most companies, this is likely due to broader economic concerns and an environment of high inflation coupled with rising interest rates.
It's a shame for the business because, since its IPO hesitation, the estimated valuation has dropped dramatically by around 85%! Unsurprisingly, the firm wants to wait for a better opportunity but who knows when that will be. And, there's no guarantee the Klarna valuation will ever recover to past highs.
Many hope that a 2023 IPO for Klarna is still on the table. But, whether this happens will likely come down to economic factors outside Klarna's control. The company may be waiting for better conditions and the stock market to pick up again. The business model could perform well in a recession or economic downturn, but this isn't necessarily good for the Klarna stock price when it comes to raising funds with its IPO.
How to invest and buy shares after the Klarna IPO
After the Klarna IPO date, you can freely buy the newly listed stock. Interactive Brokers and eToro are two top-rated brokers where you can access Klarna shares and buy the stock with low fees after the IPO. Take a look at both these brokerage options below:
Interactive Brokers at a glance
Products available
Stocks, ETFs, Options, Futures, Forex, Commodities, Bonds and Funds
Regulators
FINRA, SIPC, SEC, CFTC, IIROC, FCA, CBI, AFSL, SFC, SEBI, MAS, MNB
Countries Supported
218 countries globally
Founded in 1978, the IBKR platform lets you access over 150 market destinations in 33 countries and trade any asset you may be looking for: Stocks, Bonds, ETFs, Forex, Funds, Commodities, Options, Futures, CFDs, Cryptos Futures, and even tiny small companies (a.k.a micro caps).
If you want to buy Klarna stock after the IPO, here's how you can buy shares using Interactive Brokers:
Deposit funds into your account.

Once it's available, search for the Klarna stock, there is no confirmed ticker symbol right now.

Place the type of order you wish to use (e.g. market, limit, stop etc.).

Once you've bought your desired number of Klarna shares, continue to monitor performance.
If you'd like to learn more about the IBKR platform, check out our full-length Interactive Brokers review.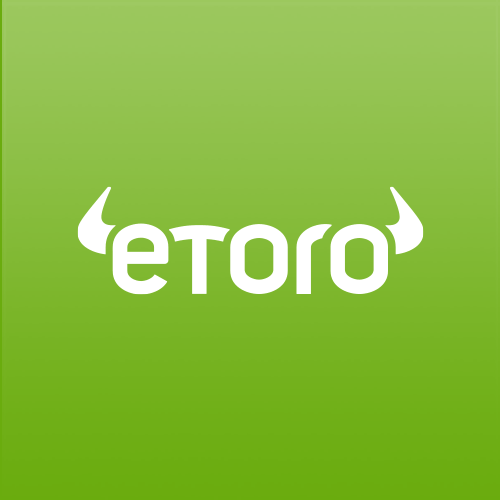 Visit eToro
76% of retail CFD accounts lose money.
eToro at a glance
Minimum deposit
$10 (varies between countries)
Products available
ETFs, Stocks and CFDs on Commodities, Forex, and Cryptocurrencies
Regulators
FCA, CySEC, ASIC
Countries Supported
64 countries globally
Founded in 2006 in Israel, eToro now has over 30 million customers worldwide. The platform is widely known for its social and copy trading features. It allows users to trade stocks, forex, commodities, cryptocurrencies, CFDs, and ETFs.
If you're planning to buy Klarna stock after the IPO, here's how you can buy shares using eToro:
Head to the 'Markets' page, and select 'Stocks'.

Search for the Klarna stock and select 'Trade'.

Next, hit 'BUY'.

Choose how much you want to invest in Klarna or the number of shares you want to buy.

Select your leverage (or ensure that leverage is set to X1).

Decide on a take-profit parameter if you want to automate a future sale of your Klarna stock.

Finally, hit 'Open Trade'.
If you'd like to learn more about eToro, check out our in-depth eToro review.
Bottom line on investing in the Klarna IPO
The Klarna IPO was going to be a big deal. At one stage, Klarna was the second most highly valued fintech company in the world! However, it didn't take long for circumstances to change, and the Klarna valuation dropped dramatically over the year as investing sentiment turned away from technology stocks and fintech firms.
Right now, investors aren't prepared to take a gamble on unicorn companies that are posting significant losses. Klarna is tracking well and growing in most areas, but it's not profitable yet. This economic downturn could make or break Klarna.
Klarna will hope that things pick back up and investors race to the tech sector once again. This will likely happen at some stage, but it's hard to say when. It's unlikely Klarna will go through with an IPO unless the conditions are right. The company has already been around for quite a long time, and seeing as it may have missed a golden IPO opportunity, it could be a while before Klarna goes public.
Klarna benefits from massive merchant partnerships and plenty of funding from VCs and banks. But this may not be enough for the company to succeed if people reduce their spending habits. Klarna also faces stiff competition from other firms with similar goals. On the other hand, people might make more use of apps like Klarna to help with cash flow and spread out purchase payments.
If Klarna can successfully survive the current market conditions and become the go-to buy now, pay later (BNPL) global platform, it could be an exciting opportunity for investors. The Klarna IPO date is still unknown, but investors worldwide will be watching keenly for a chance to buy shares.
Let us know in the comments below if you plan on investing in the Klarna IPO!
What is an IPO?
The acronym stands for 'Initial Public Offering', it's a process used by large private companies to raise additional capital. This is done to further invest in the growth of the business or even pay off debt. An IPO creates public awareness, putting the company under the spotlight. Timing of an IPO is crucial for a company if it wants to maximise its capital-raising potential and increase the its valuation due to demand from investors and the market.
Is Klarna going to IPO?
Yes, but the main question is when. The company has been discussing an IPO since 2021, but is waiting for the right time to raise as much money as possible and attract more investment.
Who owns Klarna?
As a private company, there are a number of institutional and individual investors who own pieces of Klarna.
Is Klarna publicly traded?
Not right now. Klarna is still a private company. But after the Klarna IPO, it will be publicly traded on a stock exchange.
What is the stock ticker for Klarna?
There is no official stock ticker for Klarna at the moment, but there are rumours it could be 'KLAR'.
Is Klarna profitable?
Not right now. Recent results look like the company is growing, but so are its losses.
How much is Klarna stock worth?
It's difficult to put an exact value on Klarna stock because it is still privately owned. So the financial records aren't fully available to the public or audited to meet certain accounting standards. However, the underwriters will put a figure on Klarna stock before the IPO.
Can you buy shares of Klarna?
Not at the moment. It is possible to invest privately in Klarna, but this isn't available to most retail investors unless you have a significant amount of money.