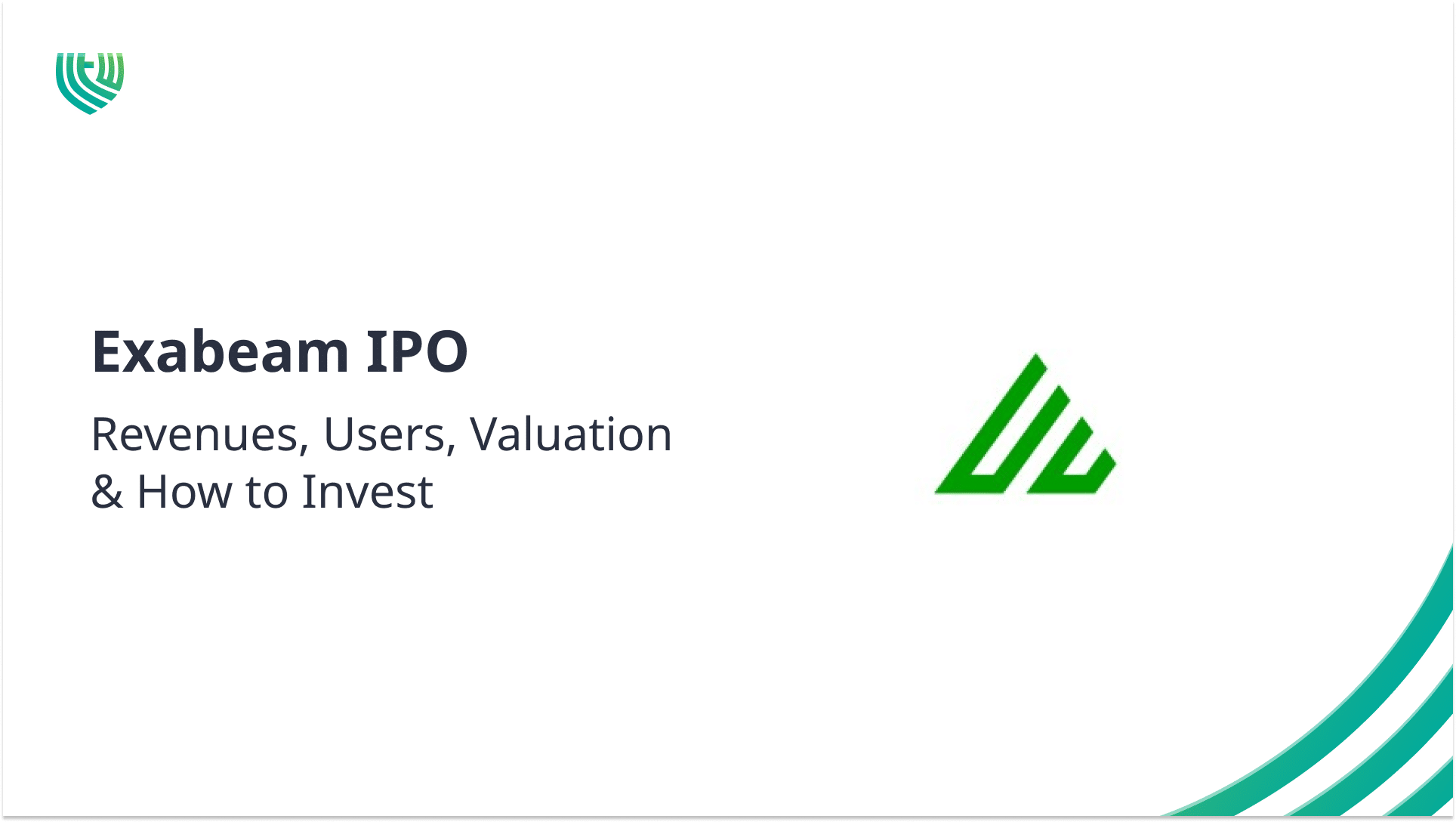 Cybersecurity is an area quickly becoming a booming industry due to the reliance on internet-based technology shared by small and large enterprises alike. With plenty of companies fighting for the lead in this space, Exabeam is one organisation that has big plans – already securing contracts with some major global firms. Exabeam was founded by Nir Polak, who's had experience taking a cybersecurity firm public before, and IPO plans for Exabeam look to be in the works.
Throughout this article, we're going to take a look at the most important details relating to this cybersecurity technology stock so that you can decide whether you'd like to invest in Exabeam. We'll dive into all the key areas, such as the company statistics, products, competitors, and everything you need to know about the Exabeam IPO (initial public offering).
Exabeam is a cybersecurity firm that uses behavioural analytics, security automation, and security log management to help companies detect, analyse, and create a response to security threats. The term for this is 'SIEM', which stands for 'security information and event management.'
The company started in 2013 after founder Nir Polak had his credit details stolen. This led him to wonder why cybersecurity firms weren't using technology similar to credit card companies that could spot employee behaviours and signal a potential insider threat. Other companies have attempted to solve this problem but used 'expert' knowledge instead of systems based on AI and machine learning. So, Exabeam carved out its own place within cybersecurity under the category of UEBA (user and entity behaviour analytics).
Exabeam set out to combine the use of AI, big data, and cloud infrastructure capabilities to better protect clients. If you're wondering where the name comes from, 'exa' refers to an exabyte (a billion gigabytes) and the 'beam' is due to the team's beliefs that 'the product also acted like a beam of light, shining down on interesting patterns contained in huge volumes of log data.'. Somewhat corny, but the end result sounds pretty good.
Exabeam Key Company Facts
| | |
| --- | --- |
| Founded | 2013 |
| Headquarters | Foster City, California (US) |
| Sector | Technology |
| Industry | Cybersecurity |
| Founders | Nir Polak, Silvain Gil, Domingo Mihovilovic |
| Number of employees | 719 (LinkedIn April 2023) |
| Total Funding | $391 million USD |
| IPO Date | 2023/2024 (expected) |
| Valuation estimate | $2.4 billion USD |
Exabeam Company Statistics
Below is a breakdown of some key information, including Exabeam's products, top investors, and competitors.
The current line-up of five products from Exabeam looks like this:
Exabeam Security Log Management

Exabeam SIEM

Exabeam Fusion

Exabeam Security Analytics

Exabeam Security Investigation
The cybersecurity sector is constantly evolving with new technology and specialisations. Here are some of Exabeam's main competitors at the moment:
Splunk

Securonix

SentinelOne

Elastic

Darktrace

LogRhythm

Rapid7

Sumo Logic

SingTel

Trustwave

Forcepoint Triton APX

DomainTools

QRadar (IBM)

Microsoft Azure Sentinel

LogPoint
As a private company, Exabeam is largely backed by institutional investors and venture capitalists (VCs). It's estimated there are about 30 total investors in Exabeam, including names such as:
Norwest Venture Partners

Acrew Captial

Lightspeed Venture Partners

Empede Capital

Material V

Owl Rock (Blue Owl Capital)

Junipero Capital

Next Play Capital
There's no exact date right now. Earlier reports suggested that the company would IPO in 2020, but wider world events probably put this on hold. However, we now face pretty poor market conditions, especially for technology stocks. So it might be a while before the Exabeam IPO (initial public offering).
Higher interest rates make it more expensive for tech stocks to borrow money to fuel growth. And investors become less interested in stocks promising future growth when inflation is at such a high level (because future returns become worth less than guaranteed returns today).
Exabeam will likely want the market conditions to turn back in its favour, but this could take a while, and the firm may need to fundraise before things pick up again. The benefit of cybersecurity is that it is an area big companies are willing to spend money on as it becomes more and more essential to the smooth and safe operation of the business.
This could allow companies like Exabeam to prosper. It's also worth noting that co-founder Nir Polak has past experience taking the cybersecurity firm 'Imperva' public in 2011. So this is definitely a firm that's had big plans from the get-go and has a management team with direct cybersecurity IPO experience.
How to invest before the Exabeam IPO
It can be possible to order Exabeam shares before the IPO. This is known as a "pre-placement." In theory, several brokers may allow you to do just that. However, the only one which has already announced it will make an effort to give access to the Exabeam IPO is Freedom24.
Among other brokers, TradeStation has not announced if and when it will become available but seems open to it since they offer access to US IPOs. Please take a look at both:
Visit Freedom24
Investing involves risk of loss.
Freedom24 at a glance
Minimum amount for IPO participation
$2,000
Other Products
Stocks, ETFs, Bonds, Futures and Options
Regulators
CySEC, BaFin, SEC
Countries Supported
European Union (no US, UK or Canadian Investors)
Freedom24 (a brand of NASDAQ-listed Freedom Holding Corp. broker) has already offered to its 400,000+ worldwide clients participation in 280+ IPOs, including 40,000+ trade stocks, 1,500+ ETFs, 1,000+ US Stock Options, and 147,000+ bonds on the largest exchanges in Europe, Asia, and the US.
With Freedom24, the process of participating before the IPOs is incredibly straightforward:
Open an account with a minimum of 2,000 USD (the minimum for an IPO request);

Submit a request for the available IPO stocks before their respective IPO dates;

Freedom24 automatically credits your account with those shares purchased by them on your behalf ("oversubscribed" IPOs may make it difficult for your orders to be filled completely);

Sell your stocks after the 93-day lock-up period or purchase a forward sale contract through Freedom24 to lock your gains before the 93 days period.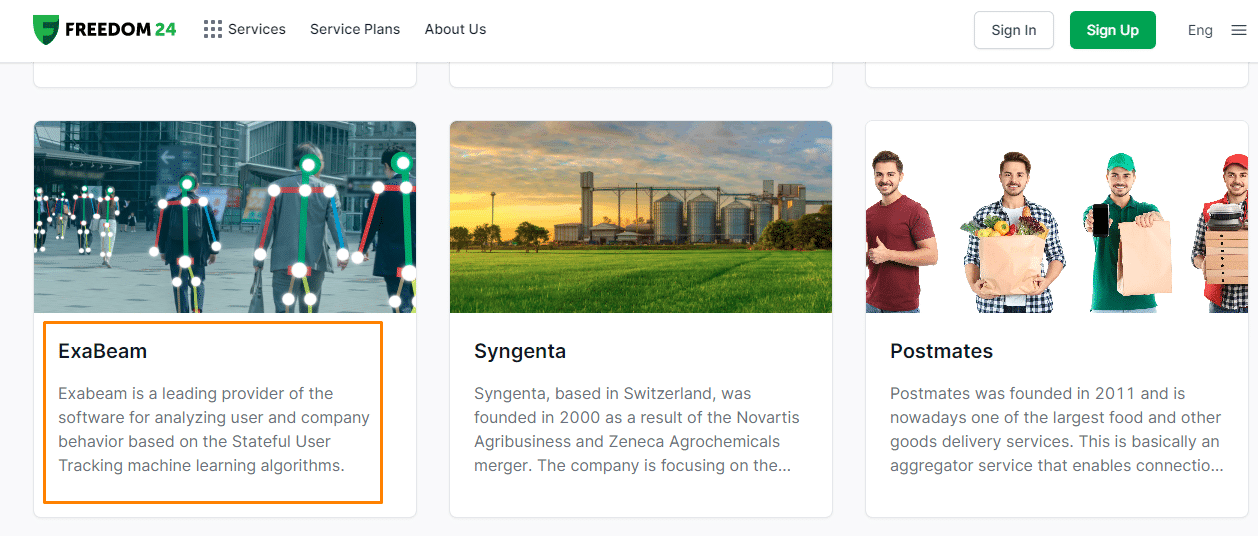 To invest in the Exabeam IPO, you will technically become a Freedom Finance client. Nothing to worry about here; that's simply the name of the broker running the platform Freedom24.
Want to know more about Freedom24? Check our Freedom24 review.
TradeStation at a glance
Minimum amount for IPO participation
$500
Other Products
Stocks, ETFs, Bonds, Futures, Options, Mutual Funds and Crypto
Supported Countries
Worldwide - including the US and UK (Canadians not allowed)
Founded in 1982, TradeStation is a US broker committed to offering you the best trading experience within their rewarded platforms and brokerage services. You can trade stocks, ETFs, options, futures, and crypto with competitive pricing models.
With TradeStation, you must follow these steps:
Open an account with a minimum of 500 USD;

Download the ClickIPO app (Available on iOS and Android);

Register on ClickIPO's trading platform and select TradeStation as your broker;

Link your TradeStation account in the "My Account" section of the ClickIPO app.
For US residents, you have zero commission trades (including the IPO stocks). For international investors, please consult their pricing here.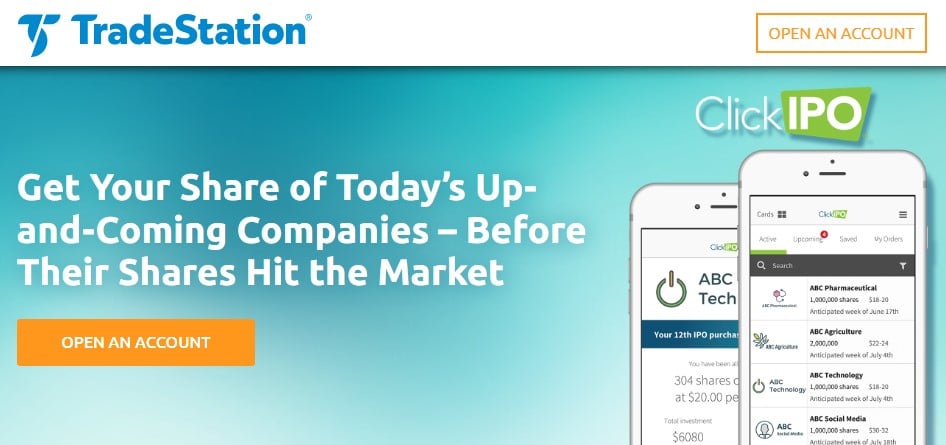 There is no guarantee that TradeStation will offer the Exabeam IPO. Still, the optionality is there. We encourage you to follow the company and wait for its official announcement. After that, ask TradeStation if they will offer it.
How to invest and buy shares after the Exabeam IPO
Alternatively, instead of placing a pre-placement order for Exabeam shares before the IPO, you can wait until the public offering before attempting to buy the newly listed stock.
Interactive Brokers and eToro are two top-rated brokers where you can access Exabeam shares and buy the stock with low fees after the IPO. Take a look at both these brokerage options below:
Interactive Brokers at a glance
Products available
Stocks, ETFs, Options, Futures, Forex, Commodities, Bonds and Funds
Regulators
FINRA, SIPC, SEC, CFTC, IIROC, FCA, CBI, AFSL, SFC, SEBI, MAS, MNB
Countries Supported
218 countries globally
Founded in 1978, the IBKR platform lets you access over 150 market destinations in 33 countries and trade any asset you may be looking for: Stocks, Bonds, ETFs, Forex, Funds, Commodities, Options, Futures, CFDs, Cryptos Futures, and even tiny small companies (a.k.a micro caps).
If you want to buy Exabeam stock after the IPO, here's how you can buy shares using Interactive Brokers:
Deposit funds into your account.

Once it's available, search for the Exabeam stock; there is no confirmed ticker symbol right now.

Place the type of order you wish to use (e.g. market, limit, stop etc.).

Once you've bought your desired number of Exabeam shares, continue to monitor performance.
If you'd like to learn more about the IBKR platform, check out our full-length Interactive Brokers review.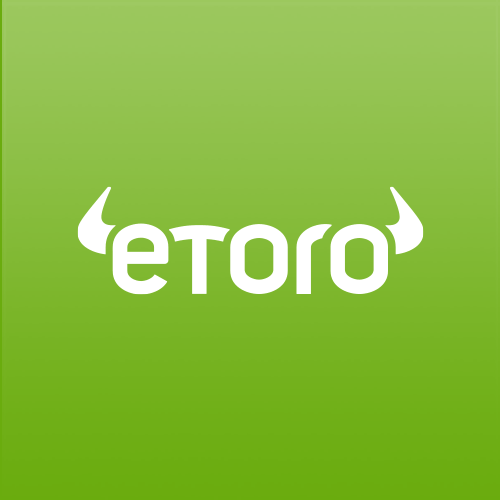 Visit eToro
77% of retail CFD accounts lose money.
eToro at a glance
Minimum deposit
$10 (varies between countries)
Products available
ETFs, Stocks and CFDs on Commodities, Forex, and Cryptocurrencies
Regulators
FCA, CySEC, ASIC
Countries Supported
64 countries globally
Founded in 2006 in Israel, eToro now has over 30 million customers worldwide. The platform is widely known for its social and copy-trading features. It allows users to trade stocks, forex, commodities, cryptocurrencies, CFDs, and ETFs.
If you're planning to buy Exabeam stock after the IPO, here's how you can buy shares using eToro:
Head to the 'Markets' page and select 'Stocks.'

Search for the Exabeam stock and select 'Trade'.

Next, hit 'BUY.'

Choose how much you want to invest in Exabeam or the number of shares you want to buy.

Select your leverage (or ensure that leverage is set to X1).

Decide on a take-profit parameter if you want to automate a future sale of your Exabeam stock.

Finally, hit 'Open Trade'.
If you'd like to learn more about eToro, check out our in-depth eToro review.
Bottom line on investing in the Exabeam IPO
Investing in the Exabeam IPO (initial public offering) will offer a pretty exciting opportunity to buy shares in a company that's at the forefront of cybersecurity. What's most interesting about Exabeam is that it has crafted its own niche within the cybersecurity sector, focusing on SIEM (security information and event management) and UEBA (user and entity behaviour analytics).
The fact that Exabeam is the spearhead within this area gives it a first-mover advantage, with other firms playing catch-up. If Exabeam can continue to innovate and stay ahead of the competition, it could be a force to be reckoned with in cybersecurity. Another significant advantage is that, unlike some cybersecurity start-ups, Exabeam has a highly experienced management team with direct experience taking cybersecurity companies public.
A primary risk you must consider is that technology can change rapidly. If Exabeam can't remain a frontrunner within its niche, competition could come along and usurp them. When it comes to cybersecurity, a business is only as good as the tech it's utilising. So if another existing or new company can effectively harness better technology to create more efficient security solutions, this could be extremely damaging to Exabeam.
That being said, it's hard to argue that this won't be one of the most anticipated cybersecurity IPOs to date. There's no exact date for the Exabeam IPO, but I don't think Exabeam will hesitate to pull the trigger when the timing is right. Investing and buying shares in Exabeam could be a fantastic opportunity for those searching for a potential future industry-titan tech stock.
Let us know in the comments below if you plan on investing in the Exabeam IPO!
What is an IPO?
The acronym stands for 'Initial Public Offering'; it's a process used by large private companies to raise additional capital. This is done to further invest in the growth of the business or even pay off debt. An IPO creates public awareness, putting the company under the spotlight. Timing of an IPO is crucial for a company if it wants to maximise its capital-raising potential and increase its valuation due to demand from investors and the market.
Is Exabeam going to IPO?
Yes, it sounds very likely, but the main question is when. Plans were discussed in 2020, but there have been no concrete updates since then.
Who owns Exabeam?
It's still a private company owned largely by institutional investors and venture capitalists (VCs) such as Blue Owl Capital, Acrew Capital, Lightspeed Venture Partners, Norwest Venture Partners, and others.
Is Exabeam publicly traded?
Not right now. Exabeam is still a private company. But after the Exabeam IPO, it will become a listed company, and shares will be publicly traded on a stock exchange.
What is the Exabeam current valuation?
It's estimated the current valuation is $2.4 billion USD based on the most recent $200 million USD Series F funding.
What is the stock ticker for Exabeam?
There is no official stock ticker for Exabeam at the moment.
Is Exabeam profitable?
It's hard to know for sure because Exabeam's financials are not readily available as it's still a private company, so information is limited. However, the company does have a number of existing big-name clients, so it is possible.
Can you invest in Exabeam now?
Not at the moment. Once the company is listed on a stock exchange after its IPO, you will be able to buy Exabeam stock.
What is the IPO price for Exabeam?
This won't be known until very close to the initial public offering when the underwriters and investment banks will agree on a price.