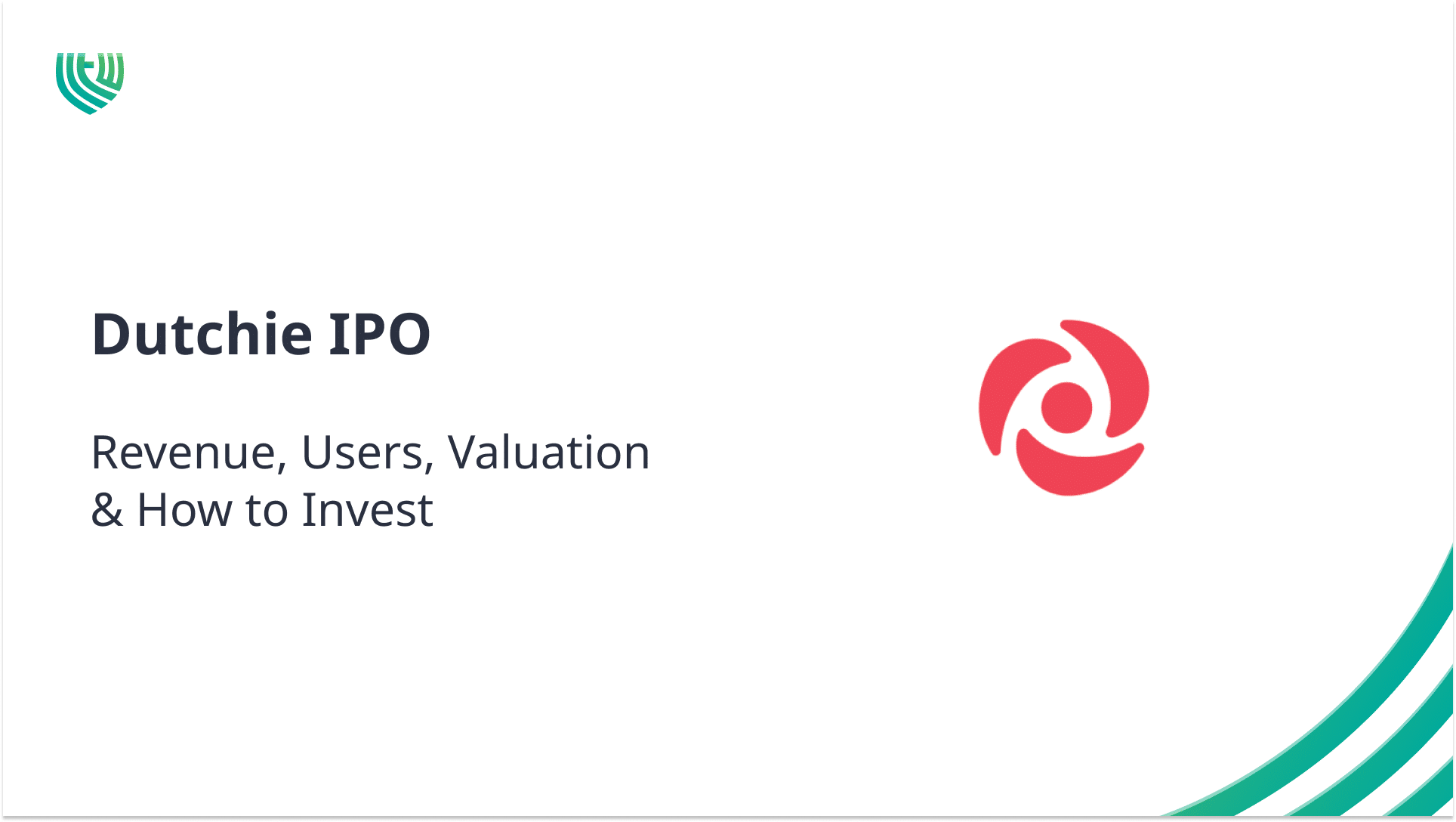 People's attitude towards everything shifts over time, and one area in particular that has been seen in a new light in recent years is the cannabis industry. Dutchie is a company hoping to capitalise on the change in sentiment towards legal marijuana. Other than in a few locations, it has been predominantly a black-market substance, illegal in many countries. However, the tide seems to be turning and opinions on cannabis are not as rigid as they once were – most notably in the US.
Throughout this article, we're going to take a look at the most important details relating to this potential blockbuster cannabis stock so that you can decide whether you'd like to invest in Dutchie. We'll dive into all the key areas, such as the company statistics, revenue, competitors, and everything you need to know about the Dutchie IPO (initial public offering).
Dutchie is a cannabis-related technology start-up. The main focus of the business is creating software to facilitate the sale of cannabis and marijuana-related products. The company burst onto the scene in 2017 and will offer a unique way to invest in the booming legal cannabis industry without backing a single grower or producer.
Essentially, Dutchie operates like an e-commerce platform and aims to be the Shopify for cannabis dispensaries. It allows dispensaries to put menus online, so that customers can order items for delivery or in-store pick up. This can make services more accessible and lets cannabis companies focus on the rest of the business.
Dutchie has moved quickly with the growing legalisation of cannabis across a number of US States. Cannabis is still illegal on a federal level, but because Dutchie is just a middleman, the exposure risk is lower for potential investors and backers compared to a direct cannabis investment (e.g. producers and growers).
This has led to a lot of interest from investors with deep pockets, who think that Dutchie could end up being the Microsoft or Shopify of the cannabis world. Dutchie makes most of its money by selling its software directly to dispensaries. The software provides value because it means these dispensaries can more effectively and efficiently:
Take sales orders

Manage stock and inventory

Comply with individual state laws

Monitor cash intake
Dutchie Key Company Facts
| | |
| --- | --- |
| Founded | 2017 |
| Headquarters | Bend, Oregon (US) |
| Sector | Technology |
| Industry | Cannabis |
| Founders | Zach and Ross Lipson |
| Number of employees | 606 (LinkedIn April 2023) |
| IPO Date | 2023/2024 (expected) |
| Number of investors | 14 |
| Total funding | $603 million USD |
| Valuation estimate | $3.75 billion USD |
Dutchie Company Statistics
Below is a breakdown of some key figures, including Dutchie's revenue, earnings, best-selling beers, number of beers sold, and top competitors.
| | |
| --- | --- |
| Year | Revenue estimate USD |
| 2020 | $5 million |
| 2021 | $45 million |
| 2022 | $58.2 million |
Dutchie funding and valuation history
| | |
| --- | --- |
| Timeline | Funding/valuation USD |
| 2018 (seed round) | $3 million |
| 2019 (series A) | $15 million |
| 2020 (series B) | $35 million |
| 2021 (series C) | $200 million ($1.7 billion valuation) |
| 2021 (series D) | $350 million ($3.8 billion valuation) |
Source: Crunchbase; Getlatka
In such a new space, there aren't many companies that can compete with Dutchie's business model. The whole idea behind the start-up was developed at pace in a quickly evolving industry.
Although Dutchie may be one of the first companies to successfully execute on this idea, there is already some blossoming competition and likely plenty more to follow if legal cannabis keeps growing to be an estimated $30 billion industry by 2025.
Here are some examples of competitors, both large and small, that Dutchie is attempting to smoke out:
Weedmaps

Eaze

Meadow

Flowhub

GrowFlow

Treez

KlickTrack

Greenline Systems
At the moment, as a private company, Dutchie is mostly backed by venture capitalists (VCs), institutional investors, and some high-profile figures:
DFJ Growth

Dragoneer Investment Group

Park West Asset Management

D1 Capital Partners

Glynn Capital Management

Willoughby Capital

Gron Ventures

Thrive Capital

Tiger Global Management

Casa Verde Capital (Snoop Dogg)

Thirty Five Ventures (Kevin Durant)

Tupancy Capital

Vine Capital Management

Bracket Capital

Chaos Ventures

Howard Schultz (ex CEO of Starbucks)
There's no exact date for the Dutchie IPO. The right moment for the company to go public will may depend on:
Rules and laws around cannabis legalisation in the US (at the state or federal level).

Better conditions for tech stocks, ideally lower interest rates and more manageable inflation.

A more positive overall outlook for the economy that will get investors excited once again.
There's no guarantee that all these stars will align to create the ideal conditions for Dutchie to press ahead with its IPO. The company may have to compromise at some stage to raise additional capital. It's been a while since the last round of funding (2021) for Dutchie and it's very likely that the true current valuation is notably lower than the previous figure of $3.8 billion.
So, we'll have to wait for further news to see when Dutchie plans to go through with its initial public offering. The hesitation is primarily due to external factors, and there's no timeline for when things will improve. However, something big like cannabis legalisation on a federal level in the US could lead to somewhat of a gold rush with investors desperate for a slice of up-and-coming cannabis companies like Dutchie.
How to invest and buy shares after the Dutchie IPO
After the Dutchie IPO date, you can freely buy the newly listed stock. Interactive Brokers and eToro are two top-rated brokers where you can access Dutchie shares and buy the stock with low fees after the IPO. Take a look at both these brokerage options below:
Interactive Brokers at a glance
Products available
Stocks, ETFs, Options, Futures, Forex, Commodities, Bonds and Funds
Regulators
FINRA, SIPC, SEC, CFTC, IIROC, FCA, CBI, AFSL, SFC, SEBI, MAS, MNB
Countries Supported
218 countries globally
Founded in 1978, the IBKR platform lets you access over 150 market destinations in 33 countries and trade any asset you may be looking for: Stocks, Bonds, ETFs, Forex, Funds, Commodities, Options, Futures, CFDs, Cryptos Futures, and even tiny small companies (a.k.a micro caps).
If you want to buy Dutchie stock after the IPO, here's how you can buy shares using Interactive Brokers:
Deposit funds into your account.

Once it's available, search for the Dutchie stock, there is no confirmed ticker symbol right now.

Place the type of order you wish to use (e.g. market, limit, stop etc.).

Once you've bought your desired number of Dutchie shares, continue to monitor performance.
If you'd like to learn more about the IBKR platform, check out our full-length Interactive Brokers review.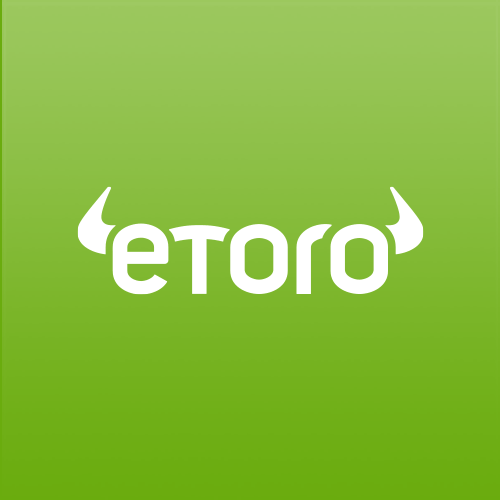 Visit eToro
74% of retail CFD accounts lose money.
eToro at a glance
Minimum deposit
$10 (varies between countries)
Products available
ETFs, Stocks and CFDs on Commodities, Forex, and Cryptocurrencies
Regulators
FCA, CySEC, ASIC
Countries Supported
64 countries globally
Founded in 2006 in Israel, eToro now has over 30 million customers worldwide. The platform is widely known for its social and copy trading features. It allows users to trade stocks, forex, commodities, cryptocurrencies, CFDs, and ETFs.
If you're planning to buy Dutchie stock after the IPO, here's how you can buy shares using eToro:
Head to the 'Markets' page, and select 'Stocks'.

Search for the Dutchie stock and select 'Trade'.

Next, hit 'BUY'.

Choose how much you want to invest in Dutchie or the number of shares you want to buy.

Select your leverage (or ensure that leverage is set to X1).

Decide on a take-profit parameter if you want to automate a future sale of your Dutchie stock.

Finally, hit 'Open Trade'.
If you'd like to learn more about eToro, check out our in-depth eToro review.
Bottom line on investing in the Dutchie IPO
Although the Dutchie IPO (initial public offering) date is yet to be announced or confirmed, the company is still likely to go public at some stage. Dutchie presents a fairly unique opportunity to invest in the booming legal cannabis industry. There's an old saying that the people who make the most money during a gold rush are the ones selling shovels and not those digging for gold. And investing in Dutchie could be a similar prospect.
The legal cannabis industry is sure to be massive. However, picking out the winning companies and producers will be extremely difficult. A major advantage of investing in a company like Dutchie is that its services will cater to whoever survives because it's not reliant on a single company. It's potentially a better way to invest in the whole legal cannabis market.
That being said, there are similar companies out there competing with Dutchie. Also, there's likely to be an increasing level of competitors in this space, all fighting for market share. There is no guarantee that Dutchie will be the ultimate facilitator of cannabis sales. Federal legalisation is good news for Dutchie, but this also opens the door for massive companies to invest heavily in the space, making it harder to stand out and compete at scale.
Buying shares in Dutchie after the IPO (initial public offering) might be an excellent way to get broad exposure to the legal cannabis industry. It certainly provides a more interesting and lower-risk opportunity than some other related investments. So this is definitely a company to keep an eye on over the next few years.
Let us know in the comments below if you plan on investing in the Dutchie IPO!
What is an IPO?
The acronym stands for 'Initial Public Offering', it's a process used by large private companies to raise additional capital. This is done to further invest in the growth of the business or even pay off debt. An IPO creates public awareness, putting the company under the spotlight. Timing of an IPO is crucial for a company if it wants to maximise its capital-raising potential and increase its valuation due to demand from investors and the market.
Is Dutchie going to IPO?
Yes, but the main question is when. The company founders have basically said that they will wait for the overall market to pick up again first.
Who owns Dutchie?
It's a private company, but ownership is split amongst venture capitalists (VCs) and individual investors.
Is Dutchie publicly traded?
Not right now. Dutchie is still a private company. But after the Dutchie IPO, shares will be publicly traded on a stock exchange.
What is the stock ticker for Dutchie?
There is no official stock ticker for Dutchie at the moment.
Is Dutchie profitable?
It's hard to know for sure because Dutchie's financials are not readily available because it's still a private company.
Can you buy shares of Dutchie?
Not at the moment. Once the company is listed on a stock exchange after its IPO, you will be able to buy Dutchie stock.