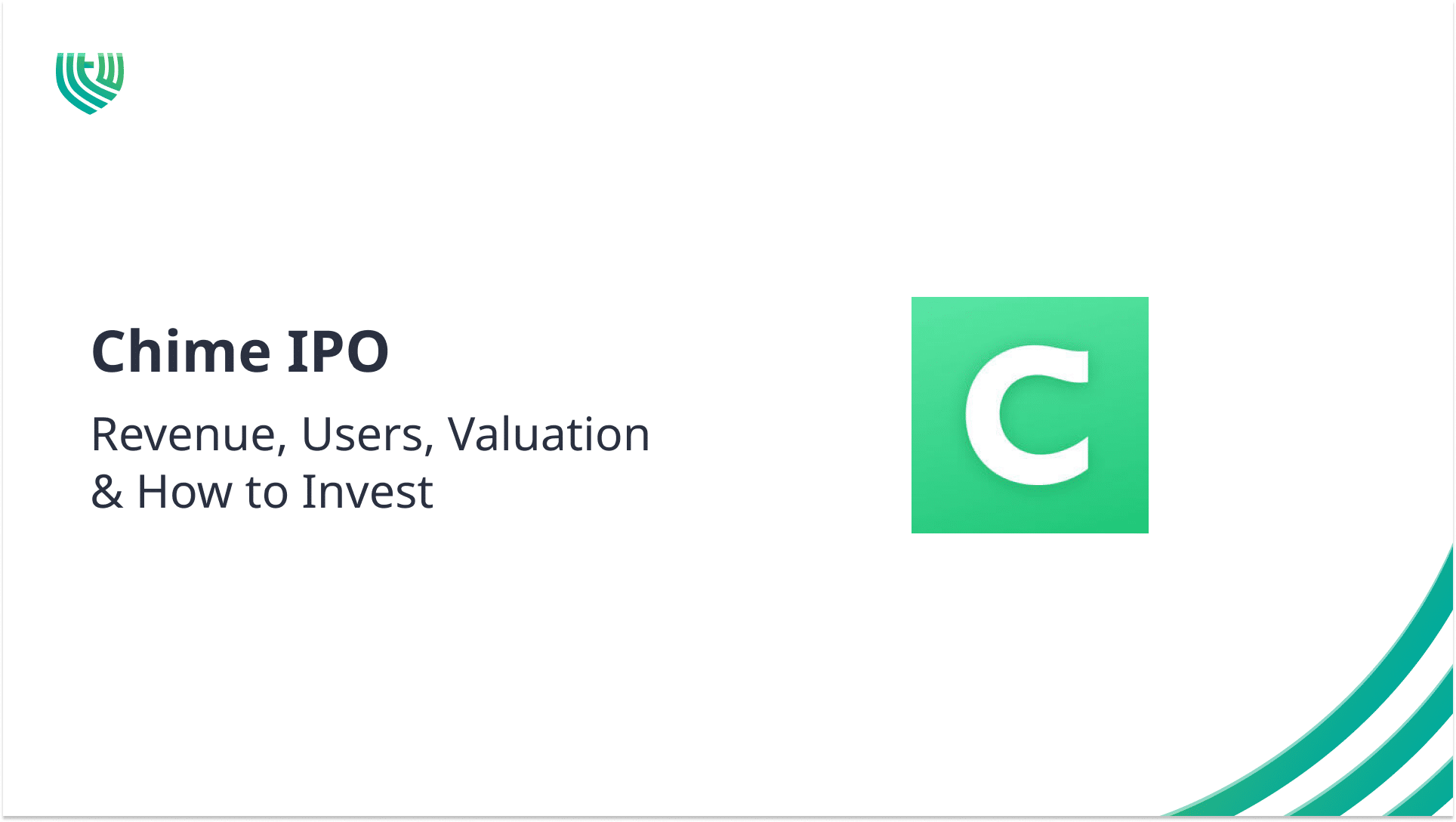 With an increasing interest in alternative ways to use technology in finance, American company Chime aims to bring some innovation to the clunky and expensive US banking system. Chime is now the largest digital bank in the US, and plenty of investors eagerly await an opportunity to invest in this fast-growing fintech firm.
Throughout this article, we're going to take a look at the most important details relating to the firm so that you can decide whether you'd like to invest in Chime. We'll dive into all the key areas, such as the company statistics, revenue, users, and everything you need to know about the Chime IPO (initial public offering).
The company began in San Francisco in 2012. Chime is a fintech (financial technology) company that aims to provide banking services that are 'helpful, easy and free'. To compete with the larger traditional US legacy banks, Chime uses an app to connect customers with regional banks (like The Bancorp Bank and Stride Bank) to provide financial products at lower prices.
You'll sometimes see Chime referred to as a 'neo-bank' or 'challenger bank'. Instead of making money through overdraft fees, monthly service fees, service fees, and minimum balance requirements – Chime simply makes money by taking a portion of the transaction fees charged to merchants when you use its debit card.
Currently, the fee-free mobile banking app offers a checking account, savings account, and a credit builder account.
| | |
| --- | --- |
| Founded | 2012 |
| Headquarters | San Francisco, US |
| Sector | Finance |
| Industry | Fintech/Online Banking |
| Founders | Chris Britt and Ryan King |
| Number of employees | +1,600 (LinkedIn May 2023) |
| IPO Date | 2023 (expected) |
| Number of investors | 54 |
| Total funding | $2.3 billion USD |
| Number of account holders | 12,000,000 |
| Valuation estimate | $25 billion USD |
Below is a breakdown of some key figures, including Chime's revenue, estimated value, and number of account holders.
| | |
| --- | --- |
| Year | Revenue (USD) |
| 2018 | $80 million |
| 2019 | $200 million |
| 2020 | $600 million |
| 2021 | $950 million |
| 2022 | $1.85 billion |
Number of Chime users and account holders
| | |
| --- | --- |
| Year | Users |
| 2017 | 500,000 |
| 2018 | 1 million |
| 2019 | 5 million |
| 2020 | 10 million |
| 2021 | 12 million |
Estimated Chime valuation
| | |
| --- | --- |
| Year | Valuation (USD) |
| 2018 | $500 million |
| 2019 | $1.5 billion |
| 2020 | $14.5 billion |
| 2021 | $25 billion |
Only a few fintech companies are successfully operating as challengers to the current banking system. Here are some of the most notable competitors to Chime:
Revolut

Wise

Stripe

Ally

Varo

Monzo

N26

Discover

Capital One

Axos
According to Crunchbase, Chime has the backing of some big investors and venture capitalists (VCs), such as:
Sequoia Capital

SoftBank

General Atlantic

Tiger Global Management

Dragoneer

Empede Capital

Coatue

DST Global

Whale Rock Capital Management
In 2020, founder Chris Britt said that Chime would be 'IPO ready' in a year. Riding on the wave of interest and investment in fintech companies, Chime saw its valuation grow to $25 billion in 2021. The firm had planned for its IPO to take place in the first half of 2022, aiming for a valuation in the region of $40 billion.
However, inflation, rising interest rates, and a broader change in investing sentiment has led to a sharp reduction in valuations for most fintech companies. It's likely that Chime's current valuation is not near the levels of 2021. So, like many other tech companies, Chime will probably hold off on its initial public offering (IPO) until market conditions improve.
The idea behind an IPO is to raise as much capital as possible to fuel further growth. If Chime carried out its initial public offering under poor conditions and investor sentiment, it wouldn't be able to reach its full fundraising potential. However, the perfect moment may have already passed.
Who knows how long Chime will have to wait before technology investments begin attracting the same level of investing interest. It could be the case that Chime has to engage in further rounds of fundraising, or carry out its IPO in less than desirable conditions.
The latest news regarding the Chime IPO is that it 'may have put its plans to go public on hold'.
How to invest and buy shares after the Chime IPO
After the Chime IPO date, you can freely buy the newly listed stock. Interactive Brokers and eToro are two top-rated brokers where you can access Chime shares and buy the stock with low fees after the IPO. Take a look at both these brokerage options below:
Interactive Brokers at a glance
Products available
Stocks, ETFs, Options, Futures, Forex, Commodities, Bonds and Funds
Regulators
FINRA, SIPC, SEC, CFTC, IIROC, FCA, CBI, AFSL, SFC, SEBI, MAS, MNB
Countries Supported
218 countries globally
Founded in 1978, the IBKR platform lets you access over 150 market destinations in 33 countries and trade any asset you may be looking for: Stocks, Bonds, ETFs, Forex, Funds, Commodities, Options, Futures, CFDs, Cryptos Futures, and even tiny small companies (a.k.a micro caps).
If you want to buy Chime stock after the IPO, here's how you can buy shares using Interactive Brokers:
Deposit funds into your account.

Once it's available, search for the Chime stock, there is no confirmed ticker symbol right now.

Place the type of order you wish to use (e.g. market, limit, stop etc.).

Once you've bought your desired number of Chime shares, continue to monitor performance.
If you'd like to learn more about the IBKR platform, check out our full-length Interactive Brokers review.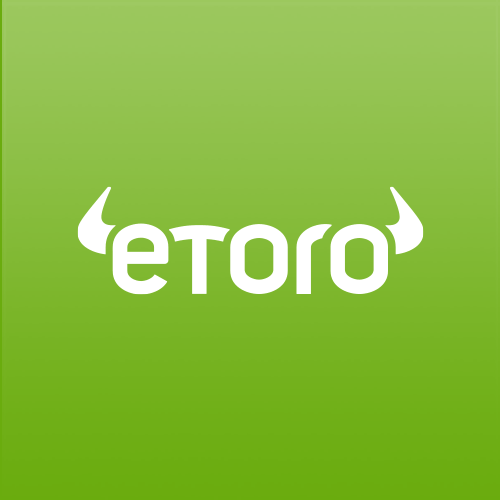 Visit eToro
76% of retail CFD accounts lose money.
eToro at a glance
Minimum deposit
$10 (varies between countries)
Products available
ETFs, Stocks and CFDs on Commodities, Forex, and Cryptocurrencies
Regulators
FCA, CySEC, ASIC
Countries Supported
64 countries globally
Founded in 2006 in Israel, eToro now has over 30 million customers worldwide. The platform is widely known for its social and copy trading features. It allows users to trade stocks, forex, commodities, cryptocurrencies, CFDs, and ETFs.
If you're planning to buy Chime stock after the IPO, here's how you can buy shares using eToro:
Head to the 'Markets' page, and select 'Stocks'.

Search for the Chime stock and select 'Trade'.

Next, hit 'BUY'.

Choose how much you want to invest in Chime or the number of shares you want to buy.

Select your leverage (or ensure that leverage is set to X1).

Decide on a take-profit parameter if you want to automate a future sale of your Chime stock.

Finally, hit 'Open Trade'.
If you'd like to learn more about eToro, check out our in-depth eToro review.
Bottom line on investing in the Chime IPO
Although the Chime IPO (initial public offering) is on hold, the company is still likely to go public at some stage. Chime presents a legitimate alternative to the traditional banking system in the US (without having to explore things like gold and decentralised cryptocurrencies).
Chime was in a strong position as many investors believed fintech start-ups would soon consume the current financial system. However, a notable shift in the economic environment has seen the valuation of companies like Chime slashed. Chime is trying to create a more inclusive banking system, but this could work for or against them during a downturn.
Many of Chime's customers can't afford traditional banking services or cannot get accepted for a full line of credit with an established bank or credit company. During a recession or a slowing economy, this could mean Chime attracts more users that otherwise wouldn't have used its accounts. But, with customers in this category, there's also a greater risk of defaults or low spending (which is how Chime makes money).
Chime appears to be growing and progressing well, but it may have a tough time weathering the storm over the next few years. That being said, Chime also presents a potential opportunity to get on board with a company that may take away a chunk of market share and customers from existing US banks. If Chime can stay focused, investing early after the IPO might be an opportunity to get in at the ground level in a new fintech-based banking system.
Let us know in the comments below if you plan on investing in the Chime IPO!
What is an IPO?
The acronym stands for 'Initial Public Offering', it's a process used by large private companies to raise additional capital. This is done to further invest in the growth of the business or even pay off debt. An IPO creates public awareness, putting the company under the spotlight. Timing of an IPO is crucial for a company if it wants to maximise its capital-raising potential and increase its valuation due to demand from investors and the market.
Is Chime going to IPO?
Yes, but the main question is when. The company has been discussing an IPO since 2020 but is waiting for the right time to raise as much money as possible and attract more investment.
Did Chime postpone its IPO?
Yes. Like most fintech companies planning an IPO, Chime paused its initial public offering plans indefinitely due to external market conditions.
Who owns Chime?
As a private company, there are many institutional and individual investors who own pieces of Chime.
Is Chime publicly traded?
Not right now. Chime is still a private company. But after the Chime IPO, shares will be publicly trading on a stock exchange.
What is the stock ticker for Chime?
There is no official stock ticker for Chime at the moment.
Is Chime profitable?
According to some reports, yes. Chime was one of the first challenger banks/neo-banks to be EBITDA (earnings before interest, tax, depreciation, and amortisation) profitable. However, this was a couple of years ago, and because Chime isn't a public company, the financial records can't be looked at.
How much is Chime stock worth?
It's difficult to put an exact value on Chime stock because it is still privately owned. The financial records aren't fully available to the public or audited to meet certain accounting standards. However, the underwriters will put a figure on Chime stock before the IPO. Chime was supposedly hoping for a valuation in the region of $40 billion USD.
Can you buy shares of Chime?
Not at the moment. It is possible to invest privately in Chime, but this isn't available to most retail investors unless you have significant funds and notable connections.