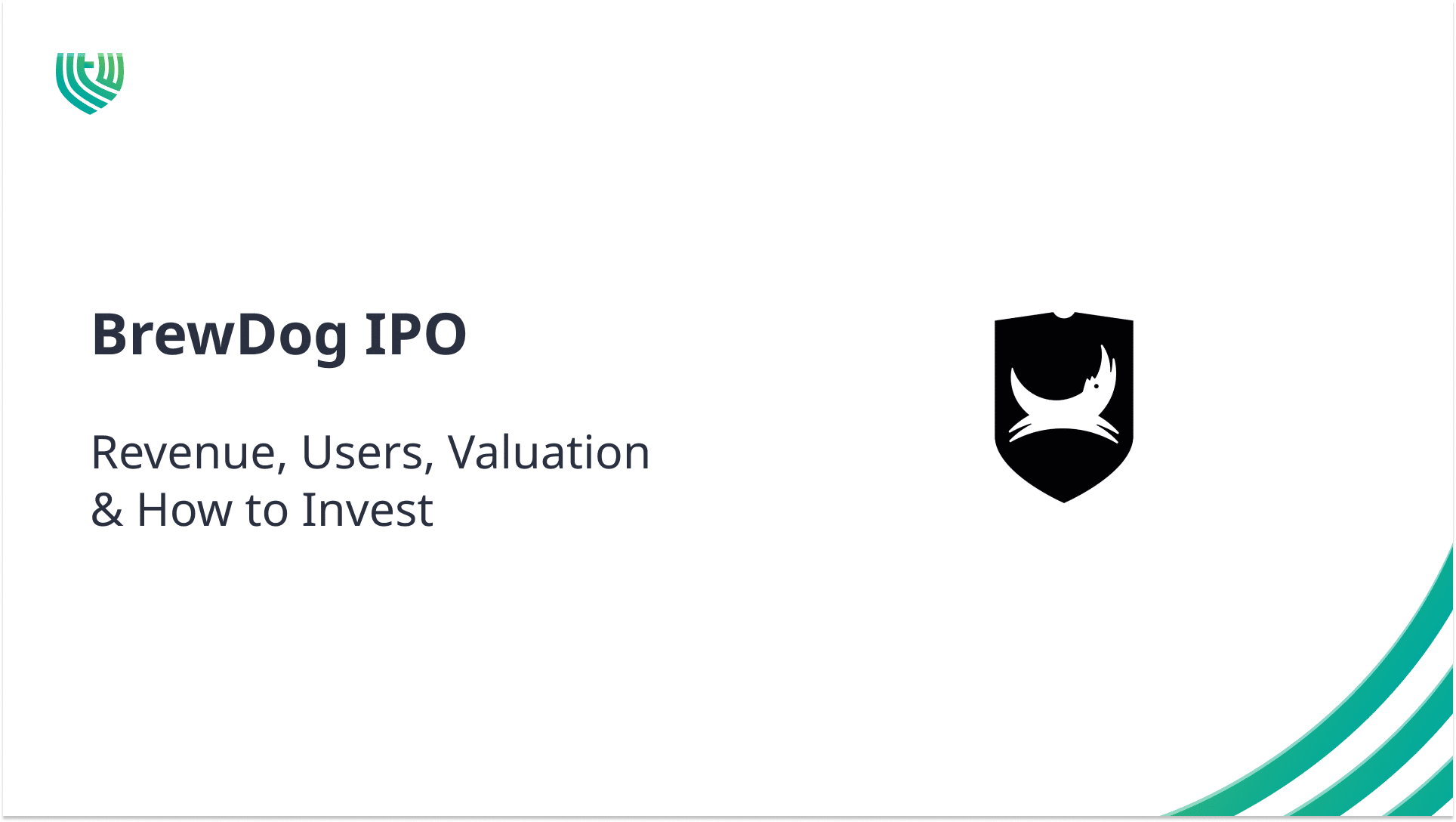 There's been a massive explosion in the craft beer industry over the last decade or so, and one of the major companies at the forefront of this beer revolution has been BrewDog. Although BrewDog started in Scotland in the UK, the company has a global footprint with bars and beers in over 55 countries. So far, the company has been funded through private investment and crowdfunding, but a BrewDog IPO could soon be on the table.
Throughout this article, we're going to take a look at the most important details relating to the firm so that you can decide whether you'd like to invest in BrewDog. We'll dive into all the key areas, such as the company statistics, revenue, users, and everything you need to know about the BrewDog IPO (initial public offering).
BrewDog is an independent craft beer company. It started in 2007, with humble beginnings in a town called Fraserburgh in northeast Scotland, UK. It didn't take long for the beers brewed to become a hit, and BrewDog received financing to expand. This cash injection allowed BrewDog to export its beers internationally; by 2008 it was Scotland's largest independent brewery.
Fast forward a few years, and the great recession of 2008 meant that the banks stopped lending to companies like BrewDog. In response, BrewDog launched its 'Equity for Punks' crowdfunding scheme. By 2010, BrewDog began opening bars across the UK and then went on to open international bars in countries like Brazil and Japan. With every year that passed, BrewDog grew its range of beers and customer base, its beers also being stocked in supermarket giant Tesco.
BrewDog has undergone multiple rounds of crowdfunding to grow and expand, with each 'Equity for Punks' generating increasing levels of cash for the company to use to fuel growth. BrewDog's last fundraising round 'Equity for Punks Tomorrow' recently closed, raising £30.2 million from over 70,000 investors.
BrewDog Key Company Facts
| | |
| --- | --- |
| Founded | 2007 |
| Headquarters | Fraserburgh, Scotland (UK) |
| Sector | Food and Beverage |
| Industry | Alcohol |
| Founders | James Watt and Martin Dickie |
| Number of employees | +1,070 |
| IPO Date | 2023 (expected) |
| Number of investors | +205,000 |
| Total funding | $250 million USD |
| Valuation estimate | $2 billion |
BrewDog Company Statistics
Below is a breakdown of some key figures, including BrewDog's revenue, earnings, best-selling beers, number of beers sold, and top competitors.
| | |
| --- | --- |
| Year | Revenue GBP |
| 2012 | £11 million |
| 2013 | £18 million |
| 2014 | £30 million |
| 2015 | £45 million |
| 2016 | £72 million |
| 2017 | £111 million |
| 2018 | £172 million |
| 2019 | £215 million |
| 2020 | £238 million |
| 2021 | £286 million |
| | |
| --- | --- |
| Year | Earnings Before Interest, Tax, Depreciation, and Amortisation GBP |
| 2012 | £570,000 |
| 2013 | £2.9 million |
| 2014 | £5 million |
| 2015 | £5.5 million |
| 2016 | £6 million |
| 2017 | £9 million |
| 2018 | £7 million |
| 2019 | £17 million |
| 2020 | £7.9 million |
| 2021 | £14.2 million |
Total number of BrewDog beers sold
| | |
| --- | --- |
| Year | Beers sold |
| 2007 | 185,000 |
| 2008 | 710,000 |
| 2009 | 1.7 million |
| 2010 | 2.8 million |
| 2011 | 4.7 million |
| 2012 | 6.4 million |
| 2013 | 9.4 million |
| 2014 | 15.8 million |
| 2015 | 23.6 million |
| 2016 | 37.7 million |
| 2017 | 60.4 million |
| 2018 | 87.3 million |
| 2019 | 103 million |
| 2020 | 140 million |
| 2021 | 160 million |
BrewDog best-selling beers
In total, BrewDog has brewed hundreds of beers since 2007. But, the current line-up of best-selling core beers looks like this:
Punk IPA – 45%

Hazy Jane – 13%

Lost Lager – 8%

Elvis Juice – 6%

Punk AF – 5%

Dead Pony Club – 3%

Nanny State – 3%

Others – 17%
Few craft brewers in the UK (or globally) can compete with BrewDog in terms of scale. Although BrewDog is still relatively small compared to larger commercial beer companies, it is growing rapidly.
Here are some examples of competitors, both large and small, that BrewDog is trying to beat for market share:
Heineken

Anheuser-Busch (AB InBev)

Carlsberg

Stone Brewing

Sierra Nevada Brewing

Diageo

Cloudwater Brew Company

Northern Monk

Deschutes Brewery

Brooklyn Brewery

Mikkeller

Camden Town Brewery

Salt Beer Factory

Ballast Point Brewing
At the moment, ownership of BrewDog is split between:
Over 200,000 individual investors who bought shares in crowdfunding rounds.

Institutional investors like TSG Consumer Partners and RML Capital.

Founders and staff members.
There's no exact date for the BrewDog IPO, but it will likely be soon. BrewDog hasn't been as affected by the economic climate as some other firms (for example, tech companies). However, the BrewDog co-founder and chief executive James Watt stated that the company would wait for better market conditions before going ahead with an IPO.
Even though BrewDog's business hasn't been significantly affected by the current state of the stock market, it's still likely that the brewer would raise less money through an IPO. This is simply because general investing sentiment is more pessimistic. Investors are more risk-averse, so BrewDog will wait for the right moment to announce its initial public offering.
This way, BrewDog can ensure it maximises its fundraising potential. The company has already proven it can raise plenty of money through crowdfunding, meaning it won't be desperate to gain further funds through an IPO. It's hard to say when the BrewDog IPO will take place, but it looks like the company has everything ready. So, once the overall investing environment improves, it's probable that BrewDog will go through with its IPO shortly after.
How to invest and buy shares after the BrewDog IPO
After the BrewDog IPO date, you can freely buy the newly listed stock. Interactive Brokers and eToro are two top-rated brokers where you can access BrewDog shares and buy the stock with low fees after the IPO. Take a look at both these brokerage options below:
Interactive Brokers at a glance
Products available
Stocks, ETFs, Options, Futures, Forex, Commodities, Bonds and Funds
Regulators
FINRA, SIPC, SEC, CFTC, IIROC, FCA, CBI, AFSL, SFC, SEBI, MAS, MNB
Countries Supported
218 countries globally
Founded in 1978, the IBKR platform lets you access over 150 market destinations in 33 countries and trade any asset you may be looking for: Stocks, Bonds, ETFs, Forex, Funds, Commodities, Options, Futures, CFDs, Cryptos Futures, and even tiny small companies (a.k.a micro caps).
If you want to buy BrewDog stock after the IPO, here's how you can buy shares using Interactive Brokers:
Deposit funds into your account.

Once it's available, search for the BrewDog stock, there is no confirmed ticker symbol right now.

Place the type of order you wish to use (e.g. market, limit, stop etc.).

Once you've bought your desired number of BrewDog shares, continue to monitor performance.
If you'd like to learn more about the IBKR platform, check out our full-length Interactive Brokers review.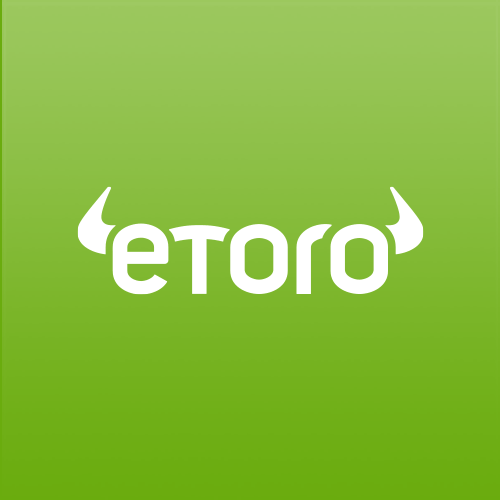 Visit eToro
76% of retail CFD accounts lose money.
eToro at a glance
Minimum deposit
$10 (varies between countries)
Products available
ETFs, Stocks and CFDs on Commodities, Forex, and Cryptocurrencies
Regulators
FCA, CySEC, ASIC
Countries Supported
64 countries globally
Founded in 2006 in Israel, eToro now has over 30 million customers worldwide. The platform is widely known for its social and copy trading features. It allows users to trade stocks, forex, commodities, cryptocurrencies, CFDs, and ETFs.
If you're planning to buy BrewDog stock after the IPO, here's how you can buy shares using eToro:
Head to the 'Markets' page, and select 'Stocks'.

Search for the BrewDog stock and select 'Trade'.

Next, hit 'BUY'.

Choose how much you want to invest in BrewDog or the number of shares you want to buy.

Select your leverage (or ensure that leverage is set to X1).

Decide on a take-profit parameter if you want to automate a future sale of your BrewDog stock.

Finally, hit 'Open Trade'.
If you'd like to learn more about eToro, check out our in-depth eToro review.
Bottom line on investing in the BrewDog IPO
Although the BrewDog IPO (initial public offering) date is yet to be announced or confirmed, the company is still likely to go public at some stage. BrewDog will present an opportunity to invest in a leading craft beer company. Some retail investors may have already bought shares in BrewDog through the various 'Equity for Punks' crowdfunding rounds.
If not, you'll likely have the chance to buy shares once the BrewDog IPO takes place. BrewDog has generated some negative press in recent years, which has worked against the company's brand image. However, BrewDog has taken steps to try and rectify these issues (which were marketing and company culture related). BrewDog has also made a number of environmental pledges, aiming to become carbon neutral and an environmentally sustainable business.
Over the last 15 years, there's been a big emphasis on growth at BrewDog. Regarding most of its figures, the key stats seem to be heading in the right direction. But, as BrewDog grows and aims to compete with the bigger alcohol companies and brewers, it risks becoming the type of company it set out to be the opposite of. If BrewDog becomes too large and corporate, it may lose customers who move to support smaller, independent craft breweries.
Whatever your drinking preferences, the BrewDog IPO (initial public offering) will surely cause a splash. A company rarely comes along and looks to challenge the existing industry by doing things differently. This could be a great investment opportunity, but it will definitely be a challenge for BrewDog to continue its rapid growth and capture a larger market share of global beer sales.
Let us know in the comments below if you plan on investing in the BrewDog IPO!
What is an IPO?
The acronym stands for 'Initial Public Offering', it's a process used by large private companies to raise additional capital. This is done to further invest in the growth of the business or even pay off debt. An IPO creates public awareness, putting the company under the spotlight. Timing of an IPO is crucial for a company if it wants to maximise its capital-raising potential and increase its valuation due to demand from investors and the market.
Is BrewDog going to IPO?
Yes, but the main question is when. The company founders have basically said that they will wait for the overall market to pick up again first.
Who owns BrewDog?
It's a private company, but ownership is split amongst: founders and staff, individual investors, and institutional investors.
Is BrewDog publicly traded?
Not right now. BrewDog is still a private company. But after the BrewDog IPO, shares will be publicly traded on a stock exchange.
What is the stock ticker for BrewDog?
There is no official stock ticker for BrewDog at the moment.
Is BrewDog profitable?
According to its most recent financials, no. BrewDog reported an operating loss of £5.5 million (down from a £6.8 million loss in 2020), but a big part of this was due to the pandemic and also reinvestment back into the company to fuel further growth.
Can you buy shares of BrewDog?
Not at the moment. BrewDog has run several crowdfunding rounds but said the most recent one would be the last. So, once the company is listed on a stock exchange after its IPO, you will be able to buy BrewDog stock.