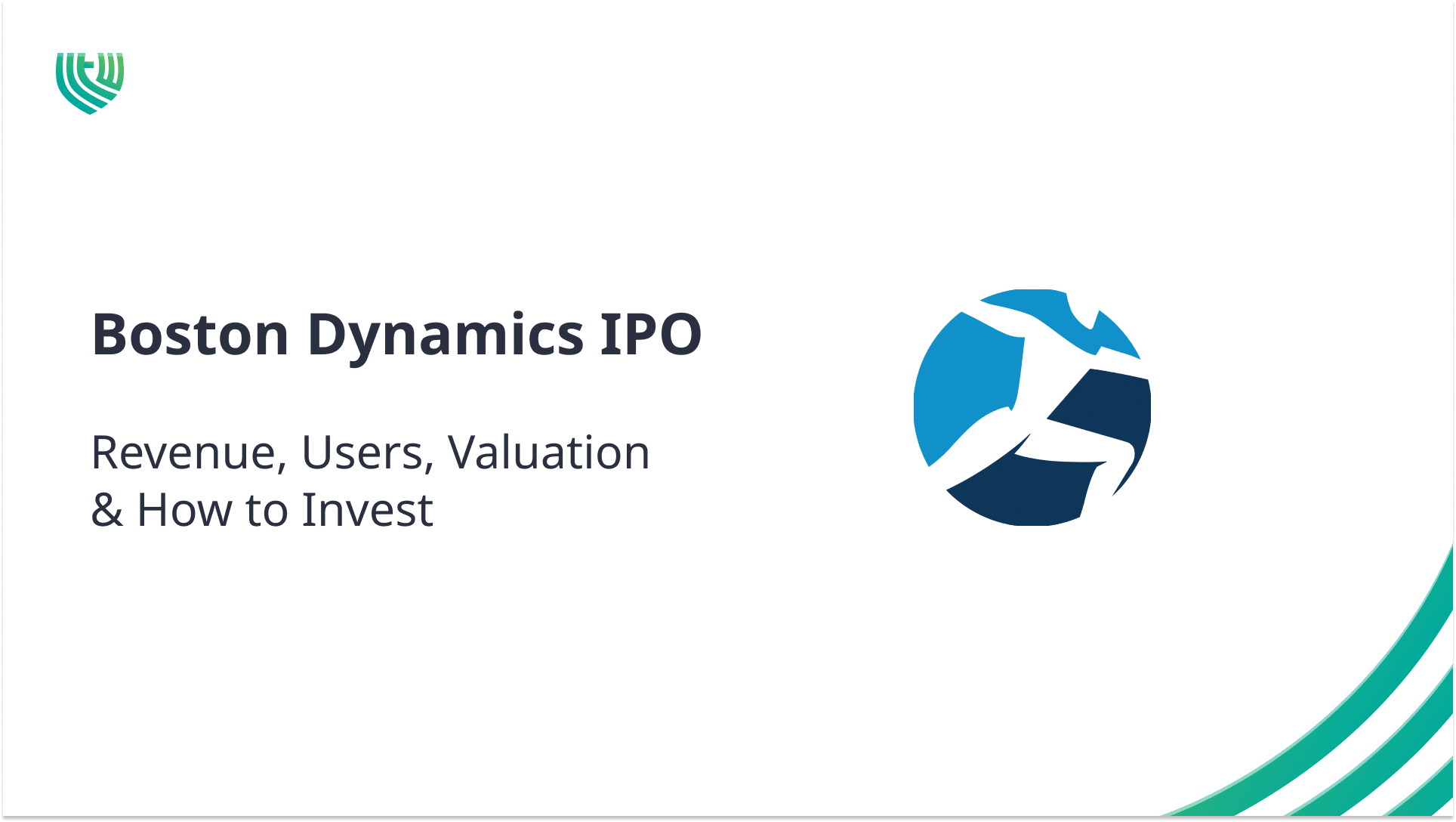 As technology continues to develop at a rapid pace, Boston Dynamics is a company that has managed to capture the imagination of investors, robot enthusiasts, and everyone in between. With people looking out for the next significant tech advancement, robotics firm Boston Dynamics has managed to inspire headlines and curiosity worldwide.
Throughout this article, we're going to take a look at the most important details relating to the firm so that you can decide whether you'd like to invest in Boston Dynamics. We'll dive into all the key areas, such as the company statistics, revenue, users, and everything you need to know about the Boston Dynamics IPO (Initial Public Offering).
What does Boston Dynamics actually do?
The company began over 30 years ago. Starting in Boston, Massachusetts, in 1992 – Boston Dynamics is an engineering company focusing on robotics. It specialises in building machines designed to replicate the movement of humans and animals. In practice, this often means robots with legs. The idea being, these robots can go anywhere we can go, making them useful for difficult terrain or unsafe environments.
Boston Dynamics started as a spin-off company from MIT (the Massachusetts Institute of Technology). Over the years, Boston Dynamics has grown and developed a number of specialist robots. The firm was bought by Alphabet in 2013, SoftBank in 2017, and most recently – Hyundai in 2021. Customers of Boston Dynamics include the likes of SpaceX and the US Army.
Boston Dynamics Key Company Facts
| | |
| --- | --- |
| Founded | 1992 |
| Headquarters | Massachusetts, US |
| Sector | Technology |
| Industry | Engineering/Robotics |
| Founders | Marc Raibert |
| Number of employees | 726 (LinkedIn March 2023) |
| IPO Date | 2023/2024 (expected) |
| Number of investors | 54 |
| Total funding | $37 million USD |
| Valuation estimate | $1.1 billion USD |
Boston Dynamics Company Statistics
Below is a breakdown of some key figures, including Boston Dynamics's revenue, estimated value, robotics models, and competitors.
| | |
| --- | --- |
| Year | Estimated revenue USD |
| 2021 | $20 million – $30 million |
| 2022 | $30 million – $40 million |
Source: Freedom24, Zippia, Forbes.
Boston Dynamics valuation
| | |
| --- | --- |
| Year | Estimated valuation USD |
| 2013 | $500 million |
| 2017 | $165 million |
| 2021 | $1.1 billion |
Source: Zdnet, Bloomberg, Verdict, Arstechnica, Reuters, Financial Times.
Current and past robot models offered by Boston Dynamics include:
Atlas

Spot

Stretch

BigDog

Handle

Wild Cat

LS3

Sandflea

Rhex
Boston Dynamics's competitors
Only a few robotic engineering companies are successfully creating robot models and prototypes that could rival Boston Dynamics. Here are some possible competitors to Boston Dynamics:
Fetch Robotics

Amazon Robotics

SIASUN

ANYbotics

VisionNav Robotics

Mushiny Intelligence

Symbio

Automata Technologies

Dexterity
Who is Boston Dynamics owned by?
At the moment, ownership of Boston Dynamics is split between Hyundai and SoftBank:
80%

– is owned by Korean company Hyundai (bought for $880 million USD in 2020/2021).

20% – is owned by SoftBank, who acquired Boston Dynamics from Alphabet in 2017 and later sold a majority stake.
When is the Boston Dynamics IPO?
There's no news on when the Boston Dynamics IPO might take place. It was thought that Hyundai was keen to raise funds for Boston Dynamics through an initial public offering soon after the acquisition was completed in 2021. However, investing sentiment has become more risk-averse, with retail and institutional investors less interested in high-risk, high-reward technology stocks.
Some have forecast that Boston Dynamics should soon become profitable (ideally in 2023 or 2024). But with the current economic climate, this may not be enough to encourage Hyundai to publicly list Boston Dynamics. The company has some existing contracts and also sells some of its robots to individuals, allowing it to generate revenue.
Yet, it's unclear exactly what Hyundai's overall plans are. Many investors hope the Boston Dynamics IPO will come sooner rather than later. But it's likely that Hyundai will try and wait for the most opportune moment based on market conditions. This could be when Boston Dynamics secures a particularly lucrative contract or makes a significant breakthrough with its robot technology.
How to invest before the Boston Dynamics IPO
It can be possible to order Boston Dynamics shares before the IPO. This is known as a "pre-placement." In theory, several brokers may allow you to do just that. However, the only one which has already announced it will make an effort to give access to the Boston Dynamics IPO is Freedom24.
Among other brokers, TradeStation has not announced if and when it will become available but seems open to it since they offer access to US IPOs. Please take a look at both:
Visit Freedom24
Investing involves risk of loss.
Freedom24 at a glance
Minimum amount for IPO participation
$2,000
Other Products
Stocks, ETFs, Bonds, Futures and Options
Regulators
CySEC, BaFin, SEC
Countries Supported
European Union (no US, UK or Canadian Investors)
Freedom24 (a brand of NASDAQ-listed Freedom Holding Corp. broker) has already offered to its 400,000+ worldwide clients participation in 280+ IPOs, including 40,000+ trade stocks, 1,500+ ETFs, 1,000+ US Stock Options, and 147,000+ bonds on the largest exchanges in Europe, Asia, and the US.
With Freedom24, the process of participating before the IPOs is incredibly straightforward:
Open an account with a minimum of 2,000 USD (the minimum for an IPO request);

Submit a request for the available IPO stocks before their respective IPO dates;

Freedom24 automatically credits your account with those shares purchased by them on your behalf ("oversubscribed" IPOs may make it difficult for your orders to be filled completely);

Sell your stocks after the 93-day lock-up period or purchase a forward sale contract through Freedom24 to lock your gains before the 93 days period.

To invest in the Boston Dynamics IPO, you will technically become a Freedom Finance client. Nothing to worry about here, that's simply the name of the broker running the platform Freedom24.
Want to know more about Freedom24? Check our Freedom24 review.
TradeStation at a glance
Minimum amount for IPO participation
$500
Other Products
Stocks, ETFs, Bonds, Futures, Options, Mutual Funds and Crypto
Supported Countries
Worldwide - including the US and UK (Canadians not allowed)
Founded in 1982, TradeStation is a US broker committed to offering you the best trading experience within their rewarded platforms and brokerage services. You can trade stocks, ETFs, options, futures, and crypto with competitive pricing models.
With TradeStation, you must follow these steps:
Open an account with a minimum of 500 USD;

Download the ClickIPO app (Available both on iOS and Android);

Register on ClickIPO's trading platform and select TradeStation as your broker;

Link your TradeStation account in the "My Account" section of the ClickIPO app.
For US residents, you have zero commission trades (including the IPO stocks). For international investors, please consult their pricing here.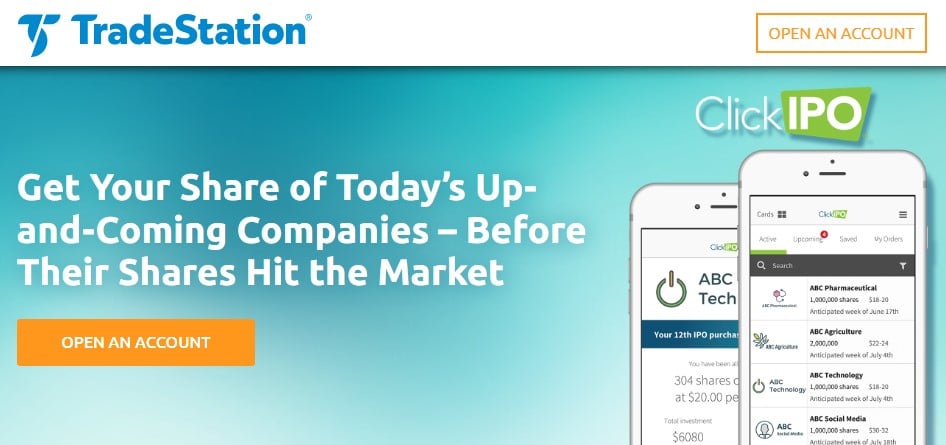 There is no guarantee that TradeStation will offer the Boston Dynamics IPO, still, the optionality is there. We encourage you to follow the company and wait for their official announcement. After that, ask TradeStation if they will offer it.
How to invest and buy shares after the Boston Dynamics IPO
Alternatively, instead of placing a pre-placement order for Boston Dynamics shares before the IPO, you can wait until the public offering before attempting to buy the newly listed stock.
Interactive Brokers and eToro are two top-rated brokers where you can access Boston Dynamics shares and buy the stock with low fees after the IPO. Take a look at both these brokerage options below:
Interactive Brokers at a glance
Products available
Stocks, ETFs, Options, Futures, Forex, Commodities, Bonds and Funds
Regulators
FINRA, SIPC, SEC, CFTC, IIROC, FCA, CBI, AFSL, SFC, SEBI, MAS, MNB
Countries Supported
218 countries globally
Founded in 1978, the IBKR platform lets you access over 150 market destinations in 33 countries and trade any asset you may be looking for: Stocks, Bonds, ETFs, Forex, Funds, Commodities, Options, Futures, CFDs, Cryptos Futures, and even tiny small companies (a.k.a micro caps).
If you want to buy Boston Dynamics stock after the IPO, here's how you can buy shares using Interactive Brokers:
Deposit funds into your account.

Once it's available, search for the Boston Dynamics stock, there is no confirmed ticker symbol right now.

Place the type of order you wish to use (e.g. market, limit, stop etc.).

Once you've bought your desired number of Boston Dynamics shares, continue to monitor performance.
If you'd like to learn more about the IBKR platform, check out our full-length Interactive Brokers review.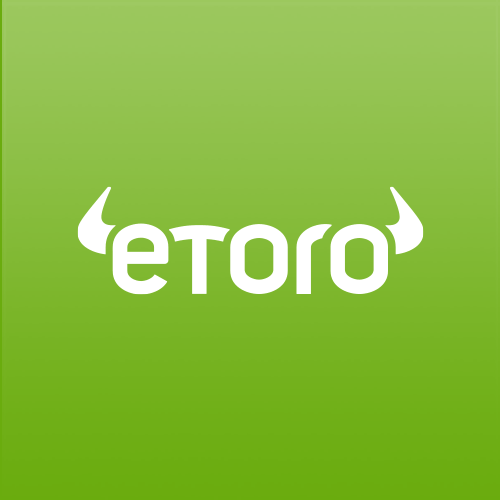 Visit eToro
77% of retail CFD accounts lose money.
eToro at a glance
Minimum deposit
$10 (varies between countries)
Products available
ETFs, Stocks and CFDs on Commodities, Forex, and Cryptocurrencies
Regulators
FCA, CySEC, ASIC
Countries Supported
64 countries globally
Founded in 2006 in Israel, eToro now has over 30 million customers worldwide. The platform is widely known for its social and copy trading features. It allows users to trade stocks, forex, commodities, cryptocurrencies, CFDs, and ETFs.
If you're planning to buy Boston Dynamics stock after the IPO, here's how you can buy shares using eToro:
Head to the 'Markets' page, and select 'Stocks'.

Search for the Boston Dynamics stock and select 'Trade'.

Next, hit 'BUY'.

Choose how much you want to invest in Boston Dynamics or the number of shares you want to buy.

Select your leverage (or ensure that leverage is set to X1).

Decide on a take-profit parameter if you want to automate a future sale of your Boston Dynamics stock.

Finally, hit 'Open Trade'
If you'd like to learn more about eToro, check out our in-depth eToro review.
Bottom line on investing in the Boston Dynamics IPO
Although the Boston Dynamics IPO (initial public offering) is yet to be announced or confirmed, the company is still likely to go public at some stage. Boston Dynamics will present an opportunity to invest in a leading engineering company attempting to revolutionise a blossoming robotics sector.
Boston Dynamics will likely face increasing levels of competition from companies worldwide. And it will be a challenge to ensure that its technology remains superior in such a fast-moving space. However, Boston Dynamics is one of the most well-known and longest-running robotics companies globally. So it has somewhat of a first-mover advantage along with a well-recognised brand name.
Boston Dynamics appears to be growing and progressing well, but it may have a tough time weathering harsh economic conditions over the next few years. Fewer investors are willing to take risks on companies that promise future returns, instead looking for more security with immediate cash flow. But if there is one robotic engineering firm likely to succeed and stand out, it's Boston Dynamics.
Let us know in the comments below if you plan on investing in the Boston Dynamics IPO!
What is an IPO?
The acronym stands for 'Initial Public Offering', it's a process used by large private companies to raise additional capital. This is done to further invest in the growth of the business or even pay off debt. An IPO creates public awareness, putting the company under the spotlight. Timing of an IPO is crucial for a company if it wants to maximise its capital-raising potential and increase its valuation due to demand from investors and the market.
Is Boston Dynamics going to IPO?
Yes, but the main question is when. The company and its owners have been tight-lipped about IPO plans for Boston Dynamics.
Did Google buy Boston Dynamics?
Yes. Google (now Alphabet) bought Boston Dynamics in 2013 but later sold the company to SoftBank in 2017.
Does Hyundai own Boston Dynamics?
Yes, Hyundai bought an 80% majority stake in Boston Dynamics from SoftBank in 2020/2021.
Who owns Boston Dynamics?
It's a private company, ownership is split between Hyundai (80%) and SoftBank (20%).
Is Boston Dynamics publicly traded?
Not right now. Boston Dynamics is still a private company. But after the Boston Dynamics IPO, shares will be publicly traded on a stock exchange.
What is the stock ticker for Boston Dynamics?
There is no official stock ticker for Boston Dynamics at the moment.
Is Boston Dynamics profitable?
Not yet. Some reports suggest the company aims to be profitable in 2023 or 2024.
How much is Boston Dynamics stock worth?
It's difficult to put an exact value on Boston Dynamics stock because it is still privately owned. The financial records aren't fully available to the public or audited to meet certain accounting standar.
Can you buy shares of Boston Dynamics?
Not at the moment, but once the company is listed on a stock exchange after its IPO, you will be able to buy Boston Dynamics stock.