You have probably heard about the Webull app on YouTube and want to know if it's available in Europe, right?
Webull is a modern and easy-to-use investment app from the US. It has introduced the concept of commission-free trading in financial products such as stocks and ETFs alongside its biggest rivals, Robinhood, TD Ameritrade, and E*TRADE.
Want to know if Webull is available in Europe, the company's expansion plans, and the alternatives available? We've got you covered!
Is Webull Available in Europe?
Unfortunately, Webull is not yet available in Europe. Currently, Webull can be used in the following markets: Australia, Hong Kong, Japan, Singapore, South Africa, the United Kingdom, and the United States.
This means that if you are a resident of Germany (Deutschland), Sweden, Italy, Poland, Ireland, France, Spain, Romania, Belgium, or any other European country, you won't trade through the Webull app.
Webull has not yet publicly announced a possible expansion to the European market. Although this market is interesting, it is also highly regulated and already has similar solutions (which we will cover below).
Can you use Webull in Europe with a VPN?
No, you cannot use a VPN to open a Webull account from Europe. After registration, Webull will ask for specific documents that prove you are a valid user.
Webull Alternatives in Europe
To help you find a Webull Europe equivalent, we focused on low-cost online brokers available in Europe. Here are our suggestions:
Top-tier regulators supervise all the companies mentioned here, like the UK's Financial Conduct Authority (FCA).
1# eToro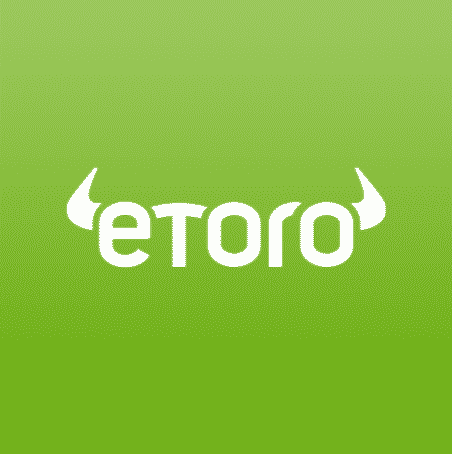 Visit eToro
76% of retail CFD accounts lose money.
eToro at a glance
0% Commission
(Stocks and ETFs)
Products
ETFs, Stocks, Cryptocurrencies and CFDs on Stocks, ETFs, Commodities, Forex, Indices and Cryptocurrencies
Minimum Deposit
$50 (it varies between countries)
Regulators
FCA, CySEC and ASIC
Founded in 2007, eToro is an international online broker with over 30 million users who can trade over 3,000 financial assets, including stocks, ETFs, Cryptos, and CFDs on Stocks, ETFs, Commodities, Forex, Indices, and Cryptocurrencies. Stocks and ETFs are traded commission-free, as a whole, or fractional shares (other fees apply).
eToro's investment platform, accessible through both web and mobile platforms, is a social trading hub. Here, investors can engage in discussions about investments, speculations, and market news with fellow investors. eToro also allows users to replicate trading strategies (CopyTrader™) and invest in ready-made investment portfolios (Smart Portfolios) based on thematic investment strategies.
The demo account is particularly useful for a beginner ($100,000 of virtual money). It lets you have a real experience hands-on as you would be using real money. So, when switching to a real account, you will notice no difference between your training and the real-life of investing. On the downside, there is a withdrawal of $5, and the only base currency is the USD.
eToro is fully regulated and supervised by top-tier regulators such as the UK's Financial Conduct Authority (FCA) and the Australian Securities and Investments Commission (ASIC) in Australia. The subsidiary in Europe, formerly known as "eToro (Europe) Ltd," is authorised and regulated by the Cyprus Securities Exchange Commission (CySEC).
Want to know more about eToro? Read our eToro review.
CFDs are complex instruments and come with a high risk of losing money rapidly due to leverage. 76% of retail investor accounts lose money when trading CFDs with this provider. You should consider whether you understand how CFDs work and whether you can afford to take the high risk of losing your money.
2# Interactive Brokers
Interactive Brokers at a glance
Products
Stocks, ETFs, Bonds, Forex, Funds, Commodities, Options, Futures and CFDs
Regulators
FINRA, SIPC, SEC, CFTC, IIROC, FCA, CBI, AFSL, SFC, SEBI, MAS, MNB
Founded in 1978 and publicly listed in NASDAQ (ticker: IBKR), Interactive Brokers is a global online broker that surpassed major financial crises, showing resilience and a rigorous risk management process.
Interactive Brokers offers an advanced investment platform that includes a wide range of products (stocks, options, mutual funds, ETFs, futures, bonds, and currencies) from 150 markets, solid trade execution (IB SmartRouting), and a set of technical and fundamental tools to help you in your investment decisions.
Beginners and intermediate investors have educational tools to explore, but the learning curve will be steep. That´s why we mainly endorse it to more advanced traders. Besides, customer service gives crystal clear answers to your doubts, so there is no need to go back and forth.
On the downside, Interactive Brokers' fee structure is quite complex, the registration process is lengthy but fully online, and the broker doesn't offer commission-free trading. However, when considering FX fees, narrower spreads, and the stock loan program, Interactive Brokers' clients still get significant savings compared to most brokers.
Interactive Brokers also launched IBKR GlobalTrader, a modern mobile trading app to trade Stocks, Options, and ETFs, ideal for beginner investors. Some of the features of IBKR GlobalTrader include automatic currency conversions, fractional shares, demo account, and more.
Want to know more about Interactive Brokers? Check our Interactive Brokers Review.
3# XTB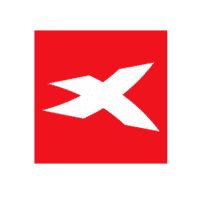 Visit XTB
77% of retail CFD account lose money.
XTB at a glance
0% Commission
(Stocks, only in selected countries)
Products
Stocks, ETFs, and CFDs on stocks, Forex, indices, commodities, and cryptocurrencies
Regulators
FCA, KNF, CySEC and FSC
Founded in 2002, XTB presents itself as a market player with extensive worldwide experience, regulated by several bodies such as the Financial Conduct Authority (FCA) and listed on the Warsaw Stock Exchange. The platform offers 0% commissions on stocks in some countries. However, its software is more oriented to CFDs and forex trading with competitive costs. XTB also provides other financial products, such as commodities and cryptocurrencies.
Opening an account and transferring money is a quick and hassle-free process (demo account available). XTB charges high commissions on CFDs of cryptocurrencies but low costs for Forex. Besides, you will face an inactivity fee of €10/month after one year of non-trading and if you have not made any deposit in the last 90 days.
That's XTB in a nutshell! If you want a more detailed review, read our XTB Review.
CFDs are complex instruments and come with a high risk of losing money rapidly due to leverage. 80% of retail investors lose money when trading CFDs with this broker. It is important to understand how CFDs work and the risks involved in trading, like losing all the invested capital.
4# Plus500
Visit Plus500
82% of retail CFD accounts lose money.
Plus500 at a glance
0% Commission
(only in Plus500 CFD)
Products
CFDs and, on Plus500 Invest, Real Shares
Regulators
FCA, CySEC, MAS, ASIC, FMA
Founded in 2008, Plus500 is an online broker offering a wide range of financial products, including real shares and CFDs on forex, indices, shares, commodities, options, ETFs, and cryptocurrencies. It is available in over 50 countries and is listed on the London Stock Exchange.
There are two distinct account types:
Plus500 CFD: It only focuses on CFD products;
Plus500 Invest: Where you can trade stocks (real shares);
The web platform you will use is the WebTrader, Plus500's proprietary platform, offering a stable trading experience and reliable access from multiple devices, including a mobile app. All platforms are accessible and responsive, and you can start testing the features by opening a demo account.
Their customer support is helpful and readily assessed through a chat that is always shown on the trading platform. Their spreads are low, offering accounts in sixteen currencies, including USD, EUR, and GBP. Still, they charge a 0.70% currency conversion fee and a $10 monthly fee following three months with no activity. On Plus500 Invest, they only charge a small commission per trade (US market: $0.006/share).
Finally, it is regulated by financial regulators like the FCA and CySEC, meaning that Plus500 is appropriately supervised and that there is an investor protection scheme under the entity in which you open an account. For instance, If you open an account as a European investor through Plus500CY Ltd, you are protected up to €20,000. Additionally, Plus500 provides negative balance protection for CFD trading on a per-account basis – only to retail clients from the European Union.
Want to know more about Plus500? Check our Plus500 Review.
CFDs are complex instruments and come with a high risk of losing money rapidly due to leverage. 82% of retail investor accounts lose money when trading CFDs with this provider. You should consider whether you understand how CFDs work and whether you can afford to take the high risk of losing your money.
5# DEGIRO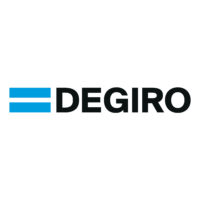 Visit DEGIRO
Investing involves risk of loss.
DEGIRO at a glance
Products
Stocks, Funds, ETFs, Futures, Leveraged Products, Bonds, and Warrants
Founded in 2013, Degiro is a low-cost brokerage firm that has become very popular due to its low rates! With over 2.5 million users, the innovative platform has become widely known for its "do-it-yourself" philosophy in the sense that you have everything at your disposal to start investing on your own. It offers a wide range of financial assets to trade, including stocks, ETFs, bonds, options, futures contracts, warrants, investment funds, and some leveraged products (not quite the same as CFDs. More info here).
For instance, you can trade some stocks and ETFs for free (a €1.00 flat handling fee – external costs – still applies). You also have a list of 200 ETFs where you may trade once a month completely free with no minimum amount required. The web trading platform is basic, but it is efficient and straightforward to use. In a matter of minutes, you get used to it. The same applies to its mobile app. On the downside, there is an absence of any significant fundamental research, a €2.50 connectivity fee applies, and pricing alerts are missing.
Regarding security, DEGIRO is the Dutch branch of flatexDEGIRO Bank AG (a German-regulated bank). In the unlikely event that the segregated assets cannot be returned to clients, DEGIRO falls under the German Investor Compensation Scheme, which compensates any losses from non-returned assets up to 90% (with a maximum of €20,000), so do bear this in mind if you are planning to invest much larger volumes. Furthermore, any money deposited on a DEGIRO Cash Account with flatexDEGIRO Bank AG will be guaranteed up to an amount of €100,000 under the German Deposit Guarantee Scheme.
Still any doubts? Go through our DEGIRO Review!
Which platform should you choose?
Some factors you should be aware of when choosing an online broker are the fees charged if it is regulated by top-tier institutions such as the FCA in the UK and the range of products it allows you to trade (not all platforms allow you to trade cryptocurrencies or stocks listed on the London Stock Exchange, for instance), among other factors.
The best online broker in your specific case will depend on your profile, preference, and objectives. Explore the websites above and decide for yourself!
A reminder that the above should not be construed as investment advice and should be considered information only. Investors should do their own research and due diligence about the services and opportunities best suited for their risk, returns, and impact strategy.
We hope this has helped – please leave your comments below.
Happy investing!