In a world where cryptocurrencies are becoming increasingly significant, investors must find secure and reliable platforms to buy, sell, and store their assets. The crypto market is risky, volatile, unregulated, and often lacks consumer protection. Moreover, there is a growing number of exchanges available, which makes selecting the right one a daunting task.
To choose the ideal platform, investors need to be wary of scams and understand the differences, unique strengths, weaknesses, and reliability of the different platforms, considering that there is no investor protection in case the exchange goes bust. Since we have the experience and the expertise to help you, we tried to summarize the information you need to make an informed decision when choosing the best crypto exchange in the Netherlands.
In this article, we will compare and review the best cryptocurrency exchanges in the Netherlands to help you find the perfect match for your needs.
Best Cryptocurrency Exchanges in the Netherlands for 2023
Social trading platform established in 2007, with almost 30 million users. The platform offers traditional financial instruments and cryptocurrencies (60+).
American crypto exchange, founded in 2012 with over 100 million users. The exchange is known for its simplicity. It allows you to buy and sell over 100 different cryptocurrencies.
With over 250 types of cryptocurrencies, Crypto.com offers diverse financial services related to cryptocurrencies, such as a crypto debit card and a comprehensive NFT marketplace.
| | | | | | |
| --- | --- | --- | --- | --- | --- |
| Exchange | Minimum deposit | Number of crypto supported | Staking available | Crypto card available | Insurance against theft |
| eToro | $50 | 60+ | ✔ | ✔ | X |
| Coinbase | €50 | 250+ | ✔ | ✔ | ✔ |
| Crypto.com | €20 | 250+ | ✔ | ✔ | X |
Best Cryptocurrency Exchanges in the Netherlands Reviewed
1# eToro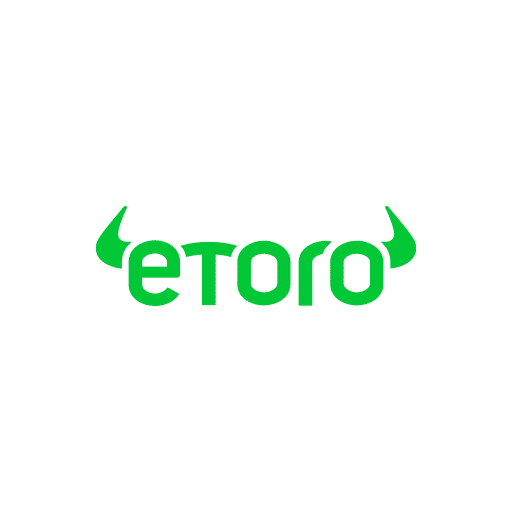 Visit eToro
74% of retail CFD accounts lose money.
eToro at a glance
Nº of cryptocurrencies
60+
Regulation and Licenses
Registered with the Nederlandsche Bank (the DNB) as a crypto asset service provider and regulated by CySEC (license No. 109/10)
Fees
1% (on buy and sell positions - other fees may apply)
eToro was founded in 2007 and expanded into the crypto market in 2013. It is the leading social trading platform in the world, allowing investors to discuss the world of crypto and copy other traders' strategies, including professional traders. eToro supports Euro deposits, but the amount will be automatically converted to USD when the funds arrive in the account (a currency exchange of, at least, 0.50% of your deposit value applies).
The broker's web-based and mobile-based apps are very intuitive, easy to use, and resourceful. Besides having great educational resources and demo trading, eToro shines for its social trading features. With an active community and customizable news feeds, investors of all levels can benefit from discussing their investments, making it one of the best crypto exchanges in the Netherlands.
It offers a selection of 60+ crypto assets which include the most popular cryptocurrencies, such as Bitcoin, Ethereum, or BNB. One benefit of using eToro to trade crypto is the possibility to stake investments and receive monthly rewards for holding assets, earning a passive income while investing in crypto. According to the eToro staking program rules, at the moment it is possible to stake Cardano, Tron, and Ethereum. The reward is paid out in the same token that is being staked, and its yield will vary based on the monthly sum of the new tokens received by all eligible staking users.
eToro is a safe alternative for your investments: it is registered in the Netherlands with the De Nederlandsche Bank as a crypto asset service provider and regulated by the CySEC. This means that eToro is an exchange with Dutch supervisory approval to buy and sell crypto. Please note that, despite the regulation, your investment in crypto will not be protected by any investment scheme, which means that if the broker goes bankrupt, there is no guarantee that you will recover the amount. However, unlike the other exchanges in this list, eToro offers traditional financial products, which puts it under regulators' scrutiny and mitigates the risk of bankruptcy.
If you want to know more about the platform, don't forget to read our eToro review!


CFDs are complex instruments and come with a high risk of losing money rapidly due to leverage. 74% of retail investor accounts lose money when trading CFDs with this provider. You should consider whether you understand how CFDs work and whether you can afford to take the high risk of losing your money.
2# Coinbase
Coinbase at a glance
Nº of cryptocurrencies
250+
Regulation and Licenses
Licensed as an electronic money institution by the Central Bank of Ireland (C188493) and authorized in the Netherlands by the Nederlandsche Bank as a crypto assets service provider
Fees
Between 0.50% and 1.50% (3.99% for credit card purchases)
Coinbase is a cryptocurrency exchange founded in 2012 with more than 100 million users worldwide. The platform combines a user-friendly interface with a large offer of cryptocurrencies for the user to buy and sell. It also provides a massive library of information about cryptocurrencies, focusing on beginner education. Any user with limited knowledge of computers can use both the online website and the apps for Android or iOS, which makes it an excellent choice for beginners. Advanced traders can use Coinbase Pro, which contains advanced features not present in the regular platform.
The company prioritizes security and has a strong presence in the Netherlands: It is registered with the Dutch Central Bank (DNB) as a crypto assets service provider and as an e-money institution. Therefore, your cash balance will be protected by a depositor guarantee scheme, although your crypto will still not be protected by any investment scheme. Besides, mostly due to these authorizations, Coinbase needs to abide by strong anti-money laundering measures. To enhance the security of the investments, Coinbase also offers cold storage and multi-signature wallets, and a crime insurance that protects a portion of your digital currencies against theft and cybersecurity breaches.
Moreover, the exchange provides "learn & earn" programs that will pay you rewards in crypto to learn about cryptocurrencies and Fintech. Known for its simplicity and security, it is a solid option for investors, and its advantages put it in third place on our list of the best crypto exchanges in the Netherlands.
3# Crypto.com
Crypto.com at a glance
Nº of cryptocurrencies
250+
Regulation and Licenses
Licensed as a Class 3 Virtual Financial Assets Service Provider by the MFSA
Fees
Between 0.075% and 0.05% for spot and margin trading. If you hold Crypto.com's native token, the number can be lowered
Crypto.com is a platform founded in 2016 with more than 100 million users from 90 different countries. It has become popular due to its variety of services that allow investors to earn passive income and access financial services. The exchange is not supervised directly by any Dutch authority, but it is licensed in Malta as a Virtual asset Service Provider, which makes it reliable and compliant with anti-money-laundering rules, although it does not protect your investments in case of a crisis or bankruptcy.
Among the many services offered by the exchange, we can highlight a few. Crypto.com allows you to earn interest on your crypto holdings, gives you access to a safe crypto wallet, allows you to create a crypto savings account, and access a visa card to use your cryptocurrencies to pay for products and services on your day-to-day while earning rewards for it. The platform is also famous for its NFT marketplace, which is developed and easy to navigate. Moreover, if you hold the platform's native utility token Cronos (CRO), you can lower your fees and earn higher rewards when using your crypto debit card.
The exchange offers many different services which may suit your needs, and it may be worth it to check it out! If you are a beginner, you may be overwhelmed by the platform's interface, but the low fees and the extensive list of services and assets may convince you to use it anyway, and it is certainly one of the best crypto exchanges in the Netherlands.
How to choose the Best Crypto App in the Netherlands
There are many aspects you should consider when choosing the best crypto exchange in the Netherlands to make your investments. Some of the features you should consider are the following:
Safety and Regulation

: all the exchanges presented are licensed and regulated in the Netherlands.

Range of cryptocurrencies available to trade

: you must assess whether the platform offers a wide range of crypto assets or only the most established ones.

Fees

: exchanges may charge above-average prices for buying, selling, or swapping cryptocurrencies.

User interface and ease of use

.

Deposits

: how can you top up your wallet in the exchange? Is there a minimum deposit amount?

Services offered

: exchanges offer different types of services. If you want to take on riskier investments, maybe you could consider using exchanges that allow you to trade derivatives. If you need to be able to use your cryptocurrency investments to make payments in your day-to-day life, an exchange that has a crypto debit or credit card may be more useful. If you want to hold your assets for a long period, maybe look for exchanges that will pay you higher rates for staking.
To sum it up, these are our top picks:
Best crypto platforms in the Netherlands
The world of cryptocurrency trading is exciting and filled with opportunities. However, choosing the right exchange is critical to ensuring a positive experience and protecting your digital assets to avoid scams and unsafe platforms. In this article, we reviewed the best crypto exchanges in the Netherlands, and we want to help your decision.
Please consider each of the unique strengths and advantages of the exchanges, always thinking of your needs and preferences. Cryptocurrencies are highly volatile and unregulated in the Netherlands. There is little to no consumer protection and your investment will not be protected as it would be if you would buy stocks. Besides, remember that tax on profits may apply!
Take your time to do more research and evaluate the platforms. Stay informed and stay safe! We hope that this article was informative, and we wish you the best of luck in your investments!
What is a crypto exchange?
A crypto exchange is an online marketplace where you can trade cryptocurrencies for other cryptocurrencies, digital money, fiat money, or many other tokens, such as NFTs. Typically, crypto exchanges are centralized, similar to stock exchanges. These platforms will work as intermediaries that match transactions between buyers and sellers, offering you more safety when selling or purchasing cryptocurrencies. Crypto exchanges may also be decentralized. In this case, the platform will use blockchain technology to facilitate the exchange of your asset with another party without the intervention of the platform.
What are the best crypto exchanges for beginners?
We believe that all options in this list are a few of the best exchanges for beginners, although they have their unique strengths and differences.
Is Binance available in the Netherlands?
Binance is generally available worldwide, with a few exceptions. However, the exchange is not registered in the country, and the DNB has announced that Binance is not compliant with Dutch law and is illegally offering its services.
Is Kraken available in the Netherlands?
The Netherlands is not included in Kraken's list of available countries.