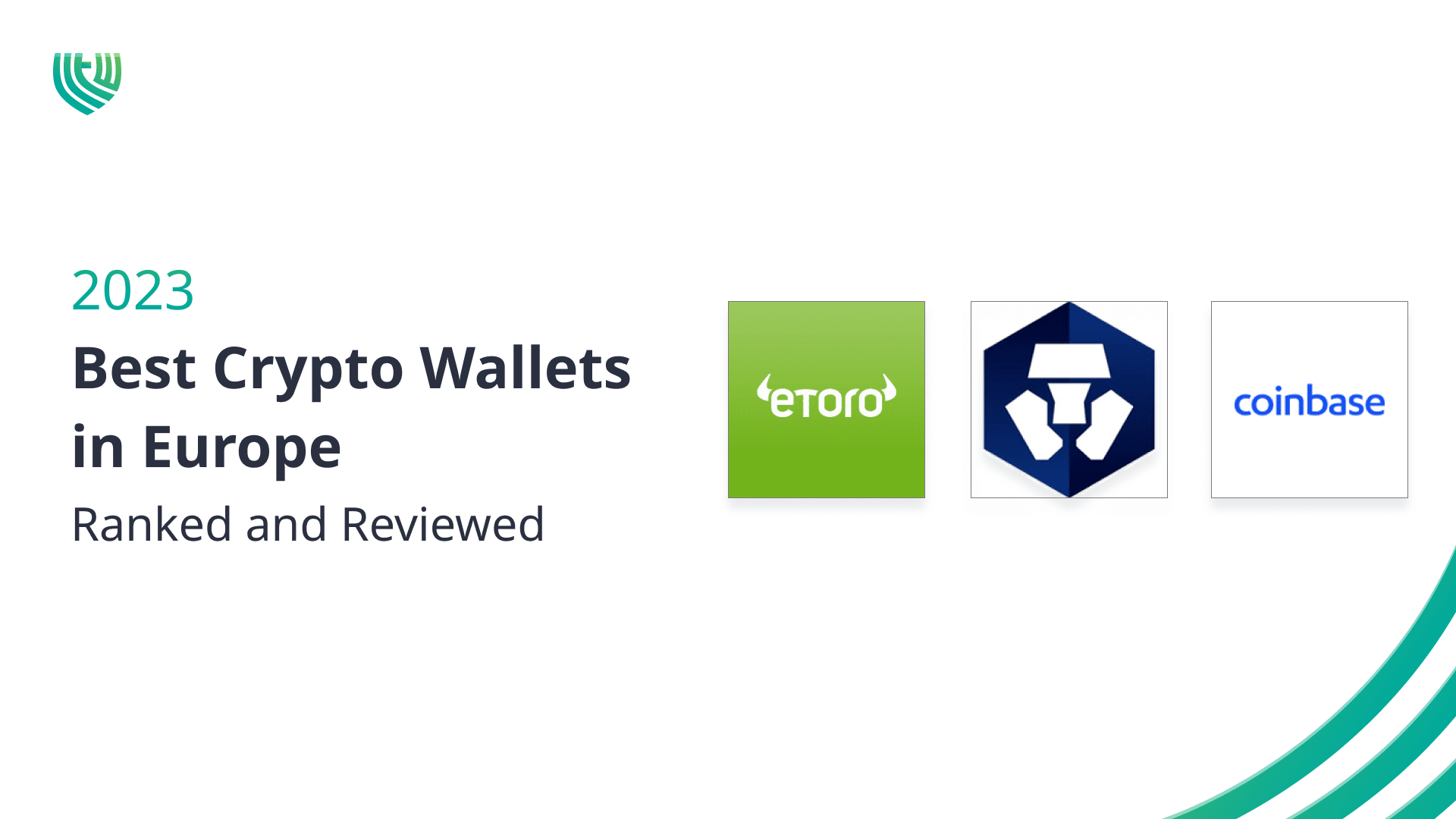 If you invest in crypto, you know that there are a few different ways to store your assets, but one of them provides you with an extra layer of safety: crypto wallets. Most crypto enthusiasts will tell you that using a crypto wallet is the best way to protect your investment, it mitigates the risk of your assets being stolen from an exchange.
A crypto wallet is a program or device that keeps your asset safe by protecting your private keys. This can be done online, through the so-called hot wallet, or offline with a cold wallet.
Most crypto exchanges in Europe provide hot wallets and, in this article, we'll present the best crypto wallets in Europe, hoping that we can help you find the best option that suits your needs!
Best Crypto Wallets in Europe for 2023
eToro | One of the safest options
eToro is a social trading platform established in 2007, with over 30 million users. Besides offering a range of traditional financial instruments, you can also use them to buy cryptocurrencies and store them in a crypto wallet. The platform is regulated by CYSEC in Europe and FCA in the UK.
Coinbase | Most beginner-friendly
Coinbase is one of the most popular crypto exchanges in the world. Founded in 2012, it is known for its simplicity, allowing investors to buy and sell over 100 different pairs of cryptocurrencies. The exchange has one of the best crypto wallets in Europe for you to store crypto and NFTs.
Another famous crypto exchange, Crypto.com was founded in 2016 and allows you to invest in over 250 pairs of crypto assets. The platform is known for its functionalities, it offers multiple services related to crypto and NFTs, including a crypto wallet that allows you to earn passive income from your investments.
| | | | | | |
| --- | --- | --- | --- | --- | --- |
| Brokers | Crypto wallet | Wallet type | Wallet price | Supported assets | Best for |
| eToro | eToro money | Custodial hot wallet | Free | 8 | Best for social trading and cheap commissions |
| Coinbase | Coinbase wallet | Non-custodial hot wallet | Free | 5000+ (Bitcoin + Ethereum-based assets) | Beginner-friendly |
| Crypto.com | Defi Wallet | Non-custodial hot wallet | Free | Over 250 assets | Best DeFi Wallet |
In the following reviews, we discuss the features of each trading platform, where each broker differs in terms of pricing, accessible markets and instruments, and other special features.
#1 eToro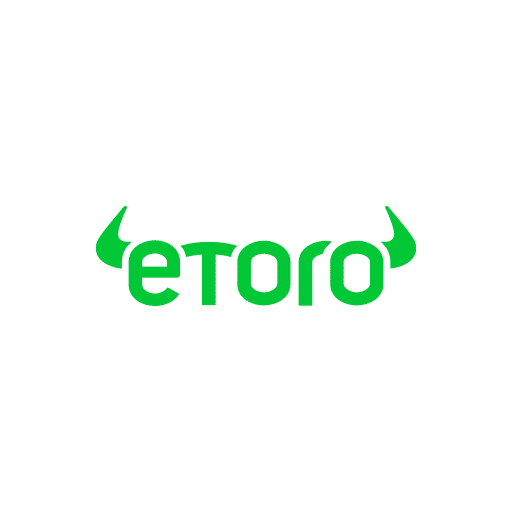 Visit eToro
76% of retail CFD accounts lose money.
eToro at a glance
Minimum deposit
$10 (UK and US), $50 (most European countries) $100 the majority of the other eligible countries
eToro money
Easy to use custodial hot wallet that supports 8 assets.
Commissions for trading crypto within the wallet
2%
Founded in 2007, eToro is one of the most popular social trading platforms, known for its feature that allows investors to discuss investments, copy other traders' strategies and gain followers.
You can trade multiple financial instruments on the platform, and among them, you will find over 60 options for different crypto assets. Once you buy these crypto assets, you can withdraw some of them to the external wallet eToro money. At the moment, the assets available in the wallet are the following: Bitcoin, Ethereum, Litecoin, Bitcoin Cash, Stellar, XRP, and Tron.
Known for its usability, low fees, and commissions, eToro's wallet will provide you with a high level of safety in a very easy-to-use platform where you can buy or transfer crypto, and monitor its performance. eToro money is a custodial hot wallet, not compatible with any hardware. Although you can only deposit a few types of crypto assets, its other features make it one of the best crypto wallets in Europe.
#2 Coinbase
Coinbase at a glance
Coinbase wallet
Beginner-friendly non-custodial hot wallet that supports Bitcoin and over 5000 ethereum-based assets.
Commissions for trading crypto within the wallet
1%
One of the biggest crypto exchanges in the world, Coinbase was founded in 2012, has over 80 million users, and provides over 100 pairs of cryptocurrencies for trading. Known for its easy usability, it attracts investors new to the world of cryptocurrencies and advanced traders, who can use Coinbase Pro to access more complex features.
One of the services provided by the exchange is the non-custodial Coinbase wallet. If you have little experience with crypto, you can use this service to lower your exposure to cybersecurity risks. In line with the other services of the exchange, Coinbase's crypto wallet enables you to deposit a very high number of crypto assets, has very low fees and commissions, and is very easy to use.
Coinbase's wallet is a hot and non-custodial wallet that is compatible with hardware ledger devices. Accordingly, although the wallet is stored online, only you can access your wallet's private key. A combination of low prices, good usability, a high number of crypto assets, and safety leaves no doubts that Coinbase provides one of the best crypto wallets in Europe.
#3 Crypto.com
Crypto.com at a glance
Defi Wallet
Non-custodial hot wallet with access to over 250 assets and connection to multiple decentralized finance services that allow you to maximize your investments.
Commissions for trading crypto within the wallet
0.04%
Crypto.com was founded in 2016 and has over 10 million users from 90+ countries. Although the platform has one of the cheapest fees in the market, it is suitable for investors with some experience and may be overwhelming for beginners.
Similarly to the other crypto exchanges in this list, Crypto.com features a non-custodial hot crypto wallet that allows you to safeguard the private keys related to your investments. Besides its cheap fees, the main feature of this wallet is that you can access multiple DeFi protocols integrated into the service. It enables you to earn passive income using your crypto, which may maximize your investment. The wallet is compatible with ledger hardware wallets.
In a nutshell, crypto.com's wallet is among the best crypto wallets in Europe. It has low fees and provides the possibility of safely storing your assets while earning passive income with them.
We want to provide you with an unbiased list that will assist you in making a choice regarding which hot wallet to use. For this purpose, there are many factors that we took into consideration:
Regulation: all of the platforms chosen are regulated in Europe regarding money laundering. Additionally, eToro is regulated by CySEC and FCA, which provides investors with additional supervision. Nonetheless, since crypto assets are not considered financial assets, you are still not under any investor compensation scheme in case the company goes bankrupt.

Each platform has its main features, which allow you to choose based on a wider range of features.

Good customer service.

Functionalities of the platforms.
All options listed have functionalities other than the crypto wallet, and we believe the list is diverse enough to suit the needs of different investors. Security plays an important role in the crypto market, and it is always important to choose a wallet with high safety standards to mitigate cyber risks.
To summarize here's the list of "Best crypto wallets in Europe":
Best crypto wallets in Europe
We know how hard it is to make a choice, especially when the decision involves money. Crypto assets have inherent cyber risks, and using crypto wallets may diminish these risks, especially if you use external hardware for extra protection. We compared a few of the best crypto wallets in Europe, providing you with a diverse set of options.
Remember: we want you to make an informed investment, but you should always study before making your choices. Perform your due diligence, even when choosing the right crypto wallet. We hope this article helped you choose the best crypto wallet in Europe for your needs! Please let us know if you have any comments or feedback using the comments section below!
What is a crypto wallet?
A crypto wallet is a software or hardware that stores the public and private keys of your investment and adds an extra layer of security against cyber attacks.
What is the difference between a cold and a hot crypto wallet?
A cold crypto wallet is an offline hardware device that keeps the public and private keys offline, which reduces the threat of a cyber-attack. Cold wallets are known to be safer than hot wallets, but they are less convenient to use and more expensive.
A hot wallet is an online software that safeguards your keys. This software can be web-based, an app for your phone, or a desktop application. Hot wallets can be custodial and non-custodial, as you can see in the answer below. Custodial hot crypto wallets are the least safe type of crypto wallet, as they are the most susceptible to cyber-attacks. However, they are almost always free and tend to be very easy to use and convenient.
What is the difference between a custodial and a non-custodial crypto wallet?
A custodial crypto wallet is an online software that keeps your private key and funds, you will not be in control of your tokens. In other words, the service provider keeps the funds and the keys. Normally, crypto exchanges have this wallet as their standard wallet.
A non-custodial crypto wallet is a software or hardware that allows you to keep full control of your funds and keys by letting you store them locally. When using a hot non-custodial crypto wallet software, you will be given a list of random words that will be used as a way to access the keys and the funds. Cold wallets are always non-custodial by definition.
What is the difference between the public key and the private key?
A public key is a random string of numbers that works like your bank account number, and it can be shared without risking the security of the wallet, and it allows you to receive assets through transactions.
A private key is a string of numbers that gives you access to the crypto asset in the blockchain. It should always be kept private, as it functions as your password.
What makes a good crypto wallet?
Most importantly, crypto wallets must be secure and reliable. Cold wallets are always the safest option, followed by non-custodial hot wallets.
How do crypto wallets work?
Crypto wallets store the public and private keys that give access to your investment. The way these are stored will vary according to the type of crypto wallet.
What do I need a crypto wallet for?
A crypto wallet enhances the security of crypto assets, as it stores the private and public keys to safeguard the assets.
How much money do I need to open a crypto wallet?
There is no minimum amount to use a crypto wallet. However, if you are using a hot wallet, different minimum deposits could apply, depending on the provider.
What is the best wallet for beginners, intermediate and advanced users?
Specialists recommend that all users should use at least a non-custodial wallet to mitigate cyber risks. But using custodial hot wallets may be more suitable for beginners, as it is a user-friendly software to store your assets. Intermediate investors who want to retain control of their funds can use hot non-custodial wallets, which enhance security and are normally free. Advanced users can use cold wallets, which require more knowledge, practice, and an investment since the hardware devices are not free.