Nothing to do with cows, Moomoo is an online broker touting zero-commission trading for stocks, ETFs, and options, and is quickly becoming a 2022 favourite. The platform supports active desktop- or mobile-based trading, designed for market enthusiasts, professionals, and casual traders alike.
This article will delve into whether or not you can directly buy crypto coins on Moomoo, and the alternative brokers for trading cryptos.
Can you buy cryptocurrencies on Moomoo?
No, you cannot purchase cryptos like Bitcoin, Ethereum, or Dogecoin on Moomoo. However, Moomoo has provided indications that they will support the most actively traded crypto coins in 2022 or 2023.
Adding cryptocurrencies to a trading app requires a substantial amount of regulatory review and approval, so it may take a while. In the meantime, there are alternative ways to gain crypto exposure, and Moomoo is a 2022 award-winning trading app.
Moomoo Crypto Alternatives
Here are our top alternatives:
Trusted by +30 million users worldwide, it gives you access to over 65 cryptocurrencies. You can trade by yourself or copy other investors' trades through social trading features. Read our eToro summary.
Coinbase is a top crypto exchange in the US and the second-largest exchange worldwide by trading volume. It has over 100 million users spread across 103 countries. Explore our Coinbase summary.
A crypto investment and staking platform (earn interest). It created a native cryptocurrency called Cronos (CRO). It enables customers to pay for goods and services using the Crypto.com DeFi Wallet App. Explore our Crypto.com summary.
Kraken is the fifth largest Bitcoin exchange globally, according to trade volumes. Kraken is operational in over 200 countries, with a chunk of its 10 million users resident in Europe. Read our Kraken summary.
Disclaimer: You should be aware that the risk of loss in trading or holding digital currencies can be substantial. As with any asset, the value of digital currencies can go up or down, and there can be a considerable risk that you lose money buying, selling, holding, or investing in digital currencies.
1# eToro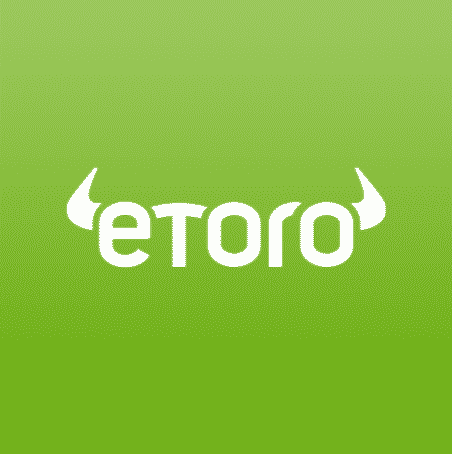 Visit eToro
76% of retail CFD accounts lose money.
eToro at a glance
Nº of cryptocurrencies
+65
Minimum deposit
$50 (it varies between regions)
Regulators
CySEC, FCA, ASIC
Founded in 2006, eToro is a well-known worldwide fintech startup and leader in the social trading field (following other people's trades), with over 30 million users worldwide. Apart from letting you trade a wide range of crypto products, it also allows you to invest in other products such as CFDs, ETFs, stocks, commodities and Forex.
The eToro platform is intuitive and straightforward to use, making it a good choice for beginners. It offers commission-free stock and ETFs trading (not all ETFs are commission-free).
Opening an account and depositing is easy, and you can even try it out with virtual money. You can buy cryptocurrency via various payment options, including credit cards and PayPal. On the downside, the only currency accepted is the USD, so you'll pay currency conversion costs upon deposit and withdrawal, and spreads can be high for some products.
Want to know more about eToro? Read our full eToro review.
CFDs are complex instruments and come with a high risk of losing money rapidly due to leverage. 76% of retail investor accounts lose money when trading CFDs with this provider. You should consider whether you understand how CFDs work and whether you can afford to take the high risk of losing your money.
2# Coinbase
Coinbase at a glance
Nº of cryptocurrencies
+100
Regulators
New York State Department of Financial Services and others
Coinbase is the most successful crypto exchange by the number of customers. With over 100 million registered users worldwide, it was designed for beginners and professional cryptocurrency investors (for this last group, it also offers its more advanced Coinbase Pro platform).
The range of cryptocurrencies available is enormous, ranging from the most famous ones to the newer digital currencies. Besides the typical web platform, it also has a highly functional mobile app that allows users to buy, sell, and manage their cryptocurrencies at their fingertips.
On the "not so good side", Coinbase has high fees on its standard Coinbase platform (particularly for smaller transactions – below $200) and a kind of complex fee structure.
Coinbase is licensed for money transmission in most US jurisdictions. In Europe, Coinbase Ireland Limited (and not Coinbase Europe limited) is regulated by the Central Bank of Ireland.
3# Crypto.com
Crypto.com at a glance
Nº of cryptocurrencies
+90
Crypto.com is an all-in-one crypto trading platform. Founded in 2016, crypto.com gives its users the possibility to trade, spend and store cryptocurrencies, especially the Crypto.com coin.
It is a solid crypto platform with over 90 crypto assets available at your disposal, offers a pre-paid Visa card that allows crypto spending and even earns rewards. You can keep your crypto in a high yield savings account.
Keep in mind that If you are new to cryptocurrency, you may be overwhelmed by Crypto.com's trading interface, it will be hard to find any educational materials, and you will experience higher fees for low-volume trades.
4# Kraken
Kraken at a glance
Nº of cryptocurrencies
+65
Regulators
FinCEN, FINTRAC, AUSTRAC, FSA in Japan
Founded in 2011, Kraken is one of the oldest crypto exchanges in the world. You can easily buy/sell over 65 cryptocurrencies with low fees (up to 0.16%), versatile funding options, 24/7 customer support via live chat and high-security standards.
Kraken has a dedicated section for educational purposes called "Crypto Guides". These are excellent tools for beginners to be informed before making any decision.
Placing an order by using "instant buy" can be expensive. Fees start at 0.90% for stablecoins and jump to 1.50% for any other crypto. Besides, Kraken's trading platform and mobile app are pretty basic, so you might be disappointed if you're looking for more advanced features.
What about indirect crypto exposure on Moomoo?
Trading crypto exposure on Moomoo is easy. There are three ways to trade crypto-linked products. We will break down each method and its pros and cons.
Crypto stocks
This is like trading any other NASDAQ- or NYSE-listed stock, except that the company itself plays an active role in the blockchain or crypto industries. Common examples are RIOT, Blockchain and Coinbase.
Moomoo prides itself on its comprehensive stock screener, taking into account your specific strategy and the key performance indicators ("KPIs") of a stock relative to its peer group.
Pros and cons of exposure through crypto stocks
Simple and easy. You can trade exposure without having to open an additional brokerage account or a digital wallet.
Diversification. Some mining companies specialize in multiple cryptos at once, such as Bitcoin, Ethereum, and Dogecoin together, adding diversified exposure through one stock.
Possibly weak correlations to crypto. Even if a company makes its revenue from mining for coins using the proof-of-work consensus mechanism, for example, there may be other company-specific factors affecting its stock price.

Limited volatility. CME and ICE exchanges operate between 17:00-16:00 and 19:00-17:00 Chicago Time, respectively, from Sunday to Friday.
ETFs
Moomoo provides access to many ETFs that tend to use a sophisticated mix of crypto-linked futures or trade coins directly. Common examples include Global X's Blockchain & Bitcoin Strategy ETF (BITS) and Purpose Investments' Ether ETF (ETHH).
Most ETFs, however, are limited to the futures of Bitcoin, Ethereum, or only the most actively traded coins. Altcoin investors should look elsewhere. Bitcoin is overwhelmingly favoured.
Pros and cons of exposure through ETFs
Professional diversification. Just as one example, BITS mixes Bitcoin futures with blockchain-related stocks to help dampen the volatility and open itself to more passive investors. The fund or ETF provider decides the proportion of each portfolio segment.
Liquidity. Popular ETFs have global followings comprised of professional and retail investors.
No crypto ownership. Futures are defined as planned purchases or sales in the future, and can never replicate true ownership.

Management fees. ETFs usually tout expense ratios of less than 1.00% with no minimum investment (i.e., one ETF share only). However, that still eats into money that could have easily gone into direct crypto ownership through a crypto exchange.
OTC Trusts
An over-the-counter trust enables you to trade the shares in trusts holding significant cryptocurrency pools, particularly Bitcoin and Ethereum.
They are statutory trusts whose initial shares are created in private placements for purchase by institutional or accredited investors. After a seasoning period of 12 months, those shares are traded in secondary markets. While they do offer future-less, indirect crypto exposure and simplicity, they also bring added fees and risks.
Pros and cons of exposure through OTC trusts
They own actual cryptos. Even though ETFs almost always rely upon futures to replicate the performance of cryptocurrencies, OTC trusts do not.
Multiple or single cryptos. OTC trusts remain independent of futures and can invest in as little or as many cryptos as they want.
Limited liquidity. Relative to the high liquidity associated with ETF trading, over-the-counter trading is as it sounds–between private parties. This means less liquidity as a whole, though popular trusts will fare better.

High expense ratios. For example, the popular Bitwise 10 Crypto Index Fund (really an OTC trust) provides diversified exposure, but at the cost of 2.5% of your investment.
As a no-nonsense stocks and options online broker for traders, its fee schedule focuses on zero-to-minimal commissions, offset by high margin rates.
$0 commission for U.S. stocks, ETFs, ETNs, ADRs, and options

$0.65 contract fee per option contract

0.03% for Hong Kong- or China-based shares

6.8% long margin rate for U.S. stocks

No account fees or inactivity fees
If you want to trade cryptos directly or use a broker which can blend traditional stock markets with crypto exchanges, you'll need to look elsewhere.
But don't worry. Our job is to cover all the best online brokers out there. So, we hope this article gives you valuable alternatives to Moomoo.
Did we answer all of your questions? If not, please let us know your feedback in the comments below!
Can I trade Shiba Inu, Ripple, Stellar, Cardano, Dogecoin, or other Altcoins with Moomoo?
No, Moomoo does not offer direct crypto trading with mainstream crypto coins or altcoins.
Is Moomoo regulated?
Yes, Moomoo is a subsidiary of Futu Holdings Ltd.. Securities trading is therefore provided by Futu Inc., which is regulated by the U.S. SEC and FINRA. In Singapore, its regulated by the Monetary Authority of Singapore.
Are cash balances Moomoo SIPC-protected?
Yes, Futu Inc. is a Member of SIPC, which protects portfolio balances up to $500,000, including $250,000 for cash claims.
How is Moomoo's customer support?
Moomoo offers support by phone, live chat, and email.
Who can open a Moomoo account?
Moomoo is only available to residents of the US or Singapore.