Have you ever imagined that one day, you could have complete control of your finances in the palm of your hands? That's a reality, and when looking for investing apps, you will not run out of options. Whether you are an Android or iOS user, you have a broad offering that can help you monitor asset prices, your overall portfolio and trade!
What is the right one for you? It all comes down to your needs. We have selected some prominent investing apps that are best for specific asset classes and include other criteria such as a two-step login, a user-friendly platform, a wide variety of order types and good search functions.
Best Investing Apps in Europe for 2023
In the following detailed descriptions for each mobile app, we discuss the apps' interface, minimum deposits, fees, regulatory entities and more!
#1 eToro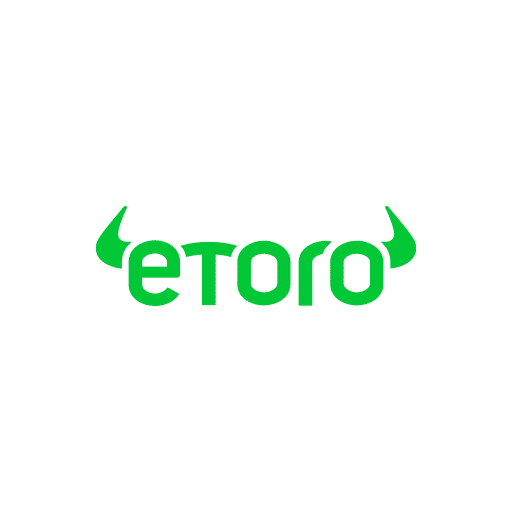 Visit eToro
74% of retail CFD accounts lose money.
eToro at a glance
App available in iOS and Android
Minimum Deposit
$50 (varies per country)
Products
ETFs, Stocks, Cryptocurrencies and CFDs on Stocks, Commodities, Forex and Indices
Regulators
FCA, CySEC, ASIC
eToro is a multi-asset platform and the leader in social trading with no number two platform in sight! With over 30 million users worldwide, it lets you copy other people's trade, invest in smart portfolios or invest for yourself in stocks and ETFs with 0% commissions (not all ETFs), plus cryptos and a bunch of CFDs in several asset classes.
eToro mobile app offers the same features as their web version but on a smaller screen. It "shrinks" everything into an intuitive mobile app. You can construct and monitor your portfolio (3,000+ financial assets available), check for alert notifications, follow other investors, deposit/withdraw money and contact customer support.
Best Investing Apps in Europe | eToro's Mobile App
eToro is regulated by top-tier financial authorities like the Financial Conduct Authority (FCA), Australian Securities and Investments Commission (ASIC) and the Cyprus Securities and Exchange Commission (CySEC).
On the downside, it only has one account base currency (USD) and charges a 5$ commission per withdrawal. Plus, you will incur spreads and overnight fees if you leverage your positions through CFDs.
If you are interested, please read our eToro Review.
CFDs are complex instruments and come with a high risk of losing money rapidly due to leverage. 74% of retail investor accounts lose money when trading CFDs with this provider. You should consider whether you understand how CFDs work and whether you can afford to take the high risk of losing your money.
#2 Interactive Brokers
Interactive Brokers at a glance
App available in iOS and Android
Products
Stocks, ETFs, Options, Futures, Forex, Commodities, Bonds and Funds
Regulators
FINRA, SIPC, SEC, CFTC, IIROC, FCA, CBI, AFSL, SFC, SEBI, MAS, MNB
Founded in 1978 and publicly listed in NASDAQ (ticker: IBKR), Interactive Brokers is a global online broker with a strong capital position, conservative balance sheet and automated risk controls.
Interactive Brokers offers two separate mobile apps:
IBKR Mobile

: an advanced mobile trading app that gives you access to a wide range of products (stocks, options, mutual funds, ETFs, futures, bonds, and currencies) from 150 markets, EventTrader, Impact Lens and a set of technical and fundamental tools.

IBKR Global Trader: With a modern design, it focuses more on beginners and investors who do not require active trading. You can only trade stocks, ETFs and options, plus basic features like deposit/withdraw money, fractional shares and currency conversion.
Best Investing Apps in Europe | IBKR Mobile App (left) & IBKR GlobalTrader (right)
On the downside, Interactive Brokers' fee structure is quite complex, and the broker doesn't offer commission-free trading. However, when considering FX fees, narrower spreads, and the stock loan program, Interactive Brokers' clients still get significant savings compared to most brokers.
Want to know more about Interactive Brokers? Check our Interactive Brokers Review.
#3 DEGIRO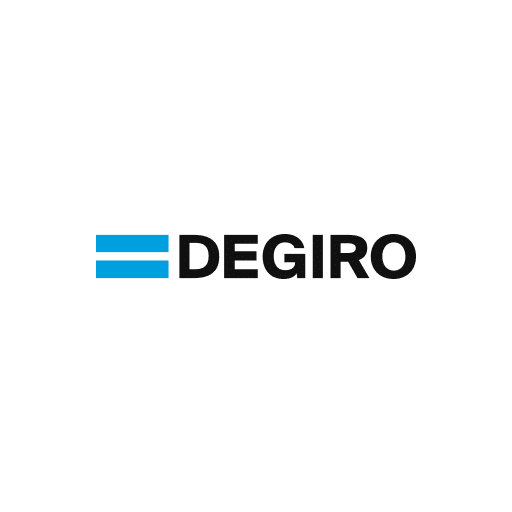 Visit DEGIRO
Investing involves risk of loss.
DEGIRO at a glance
App available in iOS and Android
Products
Stocks, ETFs, Mutual Funds, Bonds, Warrants, Futures and Options
Regulators
DNB, AFM (BaFin supervises flatexDEGIRO Bank AG, the DEGIRO parent company)
Founded in 2013, Degiro is a low-cost brokerage firm available in 15 European countries. With over 2.5 million users, the innovative platform has become widely known for being a good execution platform without deposit/withdrawal fees and with a list of commission-free ETFs (external costs apply).
DEGIRO mobile app is an excellent complement to the web version. The app offers a decent mobile experience with a valuable search bar, a good portfolio summary, and a broad overview of market events and live news.
Best Investing Apps in Europe | DEGIRO's Mobile App
Some of its flaws are the absence of significant fundamental research, a €/£2.50 connectivity fee, and missing pricing alerts.
Regarding security, Degiro is the Dutch branch of flatexDEGIRO Bank AG (a German-regulated bank). It falls under the German Investor Compensation Scheme, compensating losses from non-returned assets up to 90% (with a maximum of €20,000). Furthermore, any money deposited on a DEGIRO Cash Account with flatexDEGIRO Bank AG will be guaranteed up to €100,000 under the German Deposit Guarantee Scheme.
Still any doubts? Go through our Degiro Review!
#4 XTB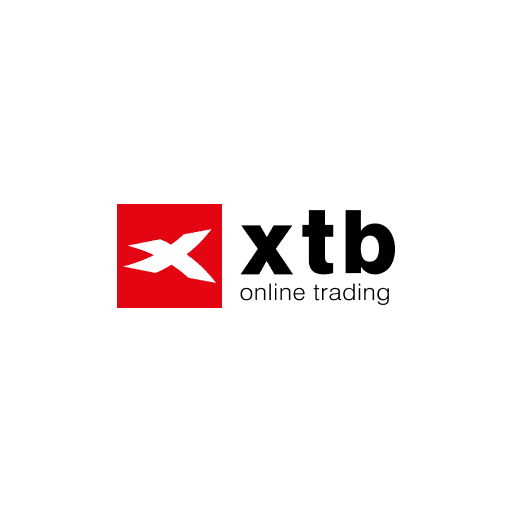 Visit XTB
79% of retail CFD account lose money.
XTB at a glance
App available in iOS and Android
Products
Stocks, ETFs, CFDs on Stocks, ETFs, Indices, Commodities and Forex
Regulators
CySEC, FCA, KNF, CNMV, and IFSC
Established in 2008, XTB is a well-known online broker with a presence in over 13 countries. It has two trading platforms (xStation 5 and xStation Mobile), a diverse range of tradeable instruments, exceptional customer service, and many free educational materials.
xStation Mobile is a premier application for charts and technical analysis, with the ability to apply numerous indicators like moving averages, volume and pivot points. Navigation is simple, with an intuitive order placing for any asset class.
Best Investing Apps in Europe | XTB's Mobile App
On the negative side, XTB has a limited product portfolio, and it charges a €10 monthly inactivity fee (after 1+ year with no activity plus no deposit in the last 90 days), which may jeopardize investors looking for long-term investments.
You can check our XTB review for more insights.
#5 inbestMe
inbestMe at a glance
App available in iOS and Android
Minimum Deposit
€5,000 (€1,000 for Spanish Investors)
Products
ETFs and Index Funds
inbestMe is a Robo-Advisor that allows you to build a customized portfolio based on your financial objectives and risk tolerance. It is fully automated and even offers tax-loss harvesting (tax efficiency). It charges a maximum management fee of 0.41%/year. Access to a human advisor is available for amounts above €100,000.
The inbestMe app is not particularly relevant when compared to the brokers' app since you do not have the purpose of trading, following the news or set alerts. The main functions will be to deposit/withdraw and follow your current portfolio through your investment dashboard. Nonetheless, it is a smooth app, and in the palm of your hand, you check how your portfolio evolves.
Best Investing Apps in Europe | inbestMe's Mobile App
You have four available ETF investment styles: inbestMe ETF, inbestMe ETFs Dynamic, inbestMe ETFs Value, and a Socially Responsible Investing ETF. You can start investing in this portfolio with a minimum of €/$5,000.
InbestMe is regulated and supervised by the CNMV (National Securities Market Commission), the body supervising and inspecting the Spanish securities markets. Your investments are protected up to €100,000 by FOGAIN, depending on which Interactive Brokers account is opened (€20,000 for IB Ireland and up to $500,000 for the IB United States).
To summarize, here's the list of "Best investing apps in Europe":
Best Investing Apps in Europe
| | | |
| --- | --- | --- |
| #1 | eToro | Best for Social Trading and Commission-free Trading |
| #2 | Interactive Brokers | Best Online Broker Overall |
| #3 | DEGIRO | Best for Commission-Free ETFs |
| #4 | XTB | Best for CFDs and Forex |
| #5 | inbestMe | Robo-Advisor: Best for Automated Investing |
Understanding the need for a sound investment journey is crucial. Knowing the proper app to perform that task is also essential! We understand that the information concerning investing apps is dispersed online, so we hope our suggestions give you a clear path on which one may suit your needs.
Remember that this article should not be construed as investment advice but should be considered information only. Investors should do their own research and due diligence regarding the services and opportunities best suited for their risk tolerance.
Do you have questions? Please leave them in the comments section below!
What is an investment app?
An investment app is a mobile application available in Android, iOS and other operating systems that allows you to access your investments without the need to login into the desktop version of any investment platform. Most investment platforms develop their own trading apps for customers to use.
What is the best trading app?
As much as we would like to give a straight answer, there is no "correct" one. What are you looking for? Trade ETFs, Stocks, a mix of both? Do you value educational materials? Is good customer support non-negotiable for you? It all depends on your personal preferences.
Is it recommended for beginners?
Yes, since it allows you to check your overall portfolio and live news and, in some apps, even gives you access to educational videos. Still, beware that an app-based trading platform can induce overtrading. The power of investing in the palm of your hand sounds appealing, but it can harm you if you don't use it wisely.
How much money do I need to open an investment app?
The minimum required by the broker (or Robo-Advisor), regardless of being in the desktop or mobile app. Most investment platforms have a minimum deposit below €/$50.50.
How do I open an account with an investment app?
Go to the Play Store, Apple Store or any similar app store, search for the app you are looking for, download it and simply follow the instructions after clicking sign-up.
What assets can you trade on investing apps?
It will depend on your investment app/platform. Generally, you can trade a wide range of financial products, such as Stocks, ETFs, Options, Cryptocurrencies, Funds, and CFDs on Indices, commodities and currencies.
Are investing apps safe?
Yes! Most mobile apps require authentication through two-factor authentication and other layers of security such as fingerprint and face ID. Plus, any regulation and investor compensation scheme applicable to the broker also includes their mobile app.