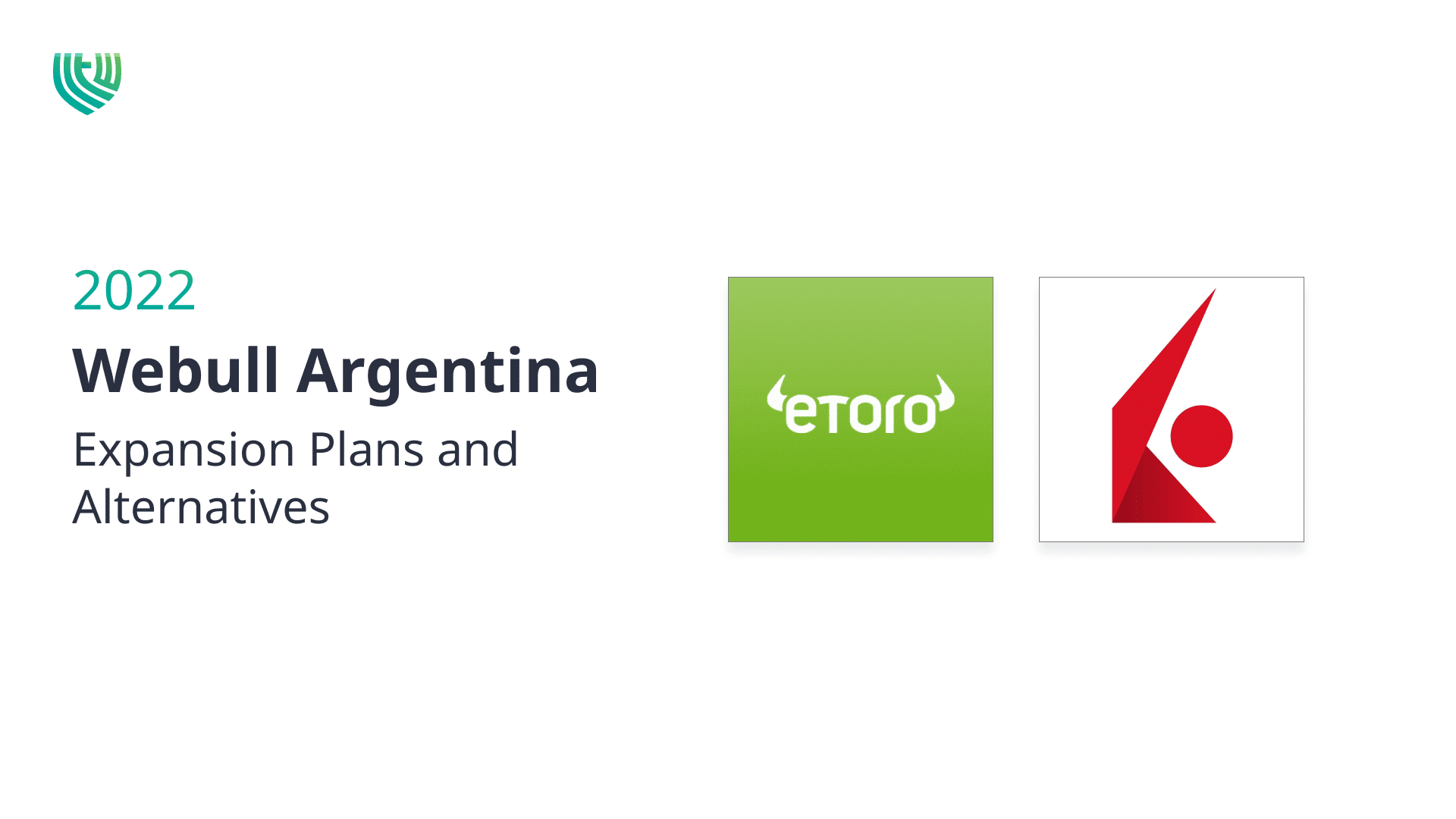 You have probably heard about the Webull app on YouTube and want to know if it's available in Argentina, right?
Webull is a modern and easy-to-use investment app from the US, which has introduced the concept of commission-free trading in financial products such as stocks and ETFs.
Want to know if Webull is available in Argentina, the company's expansion plans, and the alternatives available? We've got you covered!
Webull is an investment app based in the United States, which does not charge a commission when investing in stocks or other financial products.
Due to its user-friendly and modern app and the fact that it does not charge fees when investing in stocks and other products, this company has become well known worldwide, alongside its biggest rival, Robinhood.
Once again, the Internet has democratized access to investments. Through apps like Webull or Robinhood, anyone can invest in the stock market without a lot of money or having to pay high fees for that.
Its success was due to its innovative product and its referral program, which encourages users to recommend others and receive a reward for doing so, making this company a world first.
Is Webull Available in Argentina?
Unfortunately, Webull is not yet available in Argentina, and the company has not yet made any public announcements about a possible expansion. Currently, Webull can only be used in the United States and Hong Kong.
Webull App Alternatives in Argentina
To help you find a Webull Argentina equivalent, we have only focused on low-cost brokers available in Argentina. Here are our suggestions:
Founded in 1978, IBKR is one of the world's most trustworthy brokers. It offers an enormous range of financial products (stocks, ETFs, Options,…), and low currency conversion fees (FX fees).
💡 Interactive Brokers also launched IBKR GlobalTrader, a modern mobile trading app to trade Stocks, Options and ETFs, ideal for novice investors.
1# eToro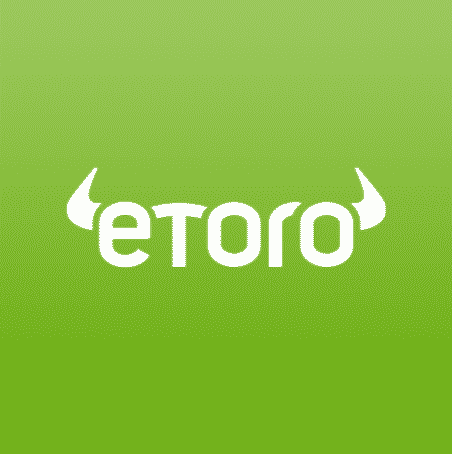 Visit eToro
eToro at a glance
Products
CFDs, ETFs, Stocks, Commodities, Forex, and Cryptocurrencies
Regulators
CySEC, FCA, and ASIC
Founded in 2006, eToro is a well-known worldwide fintech startup and leader in the social trading field (following other people's trades), with over 25 million users worldwide. You can also invest in other products such as CFDs, ETFs, stocks, commodities, Forex, and cryptocurrencies through its platform, which is intuitive and simple to use, making it a good choice for beginners. It has also started offering commission-free stock and ETF trading in Argentina (not all ETFs are commission-free).
Opening an account and depositing is easy, and you can even try it out with virtual money. On the downside, the only currency accepted is the USD, so you'll pay currency conversion costs upon deposit and withdrawal, and spreads can be high for some products, like cryptocurrencies. Full eToro review available here.
This content promotes copy trading and stocks traded on US stock exchanges and is of a general nature only. Stocks are offered through eToro Service (ARSN 637 489 466), operated by Gleneagle Asset Management Ltd. ABN 29 103 162 278, AFSL 226199, and promoted by eToro Australia Pty Ltd. CAR 001281634. All other stocks are offered as derivatives and bear commission. Copy trading is offered by eToro AUS Capital Pty Ltd. (AFSL 491139) and cannot be construed as financial advice. Use at your own risk, and we are not liable for losses incurred. This information has been prepared without taking your objectives, financial situation, or needs into account. You should obtain advice independently and refer to FSG and PDS before trading with us. Trading stocks may not be suitable for all investors. Your capital is at risk.
Zero commission does not apply to short or leveraged positions and means that no broker fee has been charged when opening or closing positions. Other fees may apply. For additional information regarding fees, visit stocks.etoro.com.
2# Interactive Brokers
Interactive Brokers at a glance
Products
Stocks, ETFs, Options, Futures, Forex, Commodities, Bonds and Funds
Regulators
FINRA, SIPC, SEC, CFTC, IIROC, FCA, CBI, AFSL, SFC, SEBI, MAS, MNB
Founded in 1978 and publicly listed in NASDAQ (ticker: IBKR), Interactive Brokers is a global online broker which surpassed major financial crises, showing resilience and a rigorous risk management process.
Interactive Brokers offers an advanced investment platform that includes a wide range of products (stocks, options, mutual funds, ETFs, futures, bonds, and currencies) from 150 markets, solid trade execution (IB SmartRouting), and a set of technical and fundamental tools to help you in your investment decisions.
Beginners and intermediate investors have educational tools to explore, but the learning curve will be steep. That´s why we mainly endorse it to more advanced traders. Besides, the customer service gives crystal clear answers to your doubts, so there is no need to go back and forth.
On the downside, Interactive Brokers' fee structure is quite complex, the registration process is lengthy but fully online, and the broker doesn't offer commission-free trading. However, when considering FX fees, narrower spreads, and the stock loan program, Interactive Brokers' clients still get significant savings compared to most brokers.
Interactive Brokers launched IBKR GlobalTrader, a modern mobile trading app to trade Stocks, Options and ETFs, ideal for beginner investors. Some of the features of IBKR GlobalTrader include automatic currency conversions, fractional shares, demo account, and more.
Want to know more about Interactive Brokers? Check our Interactive Brokers Review.
Which platform should you choose?
Some factors you should be aware of when choosing an online broker are the fees charged if it is regulated by top-tier institutions such as the FCA in the UK and the range of products it allows you to trade (not all platforms allow you to trade cryptocurrencies or stocks listed on the London Stock Exchange, for instance), among other factors.
The best online broker in your specific case will depend on your profile, preference, and objectives. Explore the websites above and decide for yourself!
A reminder that the above should not be construed as investment advice and should be considered information only. Investors should do their own research and due diligence about the services and opportunities best suited for their risk, returns, and impact strategy.
We hope this has helped – please leave your comments below.
Happy investing!