What is the difference between VWRL and VWRP? These are two ETFs that, despite having different tickers, replicate the same index, the FTSE All-World. The difference between them lies in the way dividends are distributed: while VWRL distributes dividends, VWRP is accumulative.
VWRL is a distributing ETF that offers you regular dividend payments on a quarterly basis. On the other hand, VWRP is an accumulating ETF that reinvests dividends back into the fund instead of distributing them directly to you. Both ETFs are offered by the same provider, Vanguard.
Throughout this article, we will address all the relevant topics so that you can make an informed investment decision.
VWRL vs VWRP compared in a nutshell
Our team has compiled all the information discussed throughout the article into a table, so that it can be easier for you to observe the differences and make a decision.
| | | |
| --- | --- | --- |
| ETF | VWRL | VWRP |
| Index Tracked | FTSE All-World | FTSE All-World |
| Fund Manager | Vanguard | Vanguard |
| AUM | $6.6 billion | $8.3 million |
| Exchanges* | XPAR, XSTU, XMUN, XMEX, XMIL, XFRA, XAMS, XLON, XSWX, XETR | XMUN, XSTU, XMIL, XFRA, XAMS, XLON, XETR |
| Fund Currency** | USD | USD |
| Dividend Distribution | Distributing | Accumulating |
| Expense Ratio | 0.22% | 0.22% |
*In some exchanges, the ticker for the ETFs may be different, such as in the case of VWRL on the Stuttgart Stock Exchange, where it is listed as VGWL.
**Fund currency is the reporting currency. Still, you can trade both ETFs in other currencies, such as the EUR, GBP and CHF.
Both ETFs replicate the FTSE All-World index, which tracks stocks from developed and emerging countries globally. Based on the information taken from the Vanguard Factsheet provided for these ETFs, they have the same stocks in the same quantities in the same quantities. It is worth noting the holdings of large and mid-sized company stocks.
Both VWRP and VWRL use physical replication as their ETF construction strategy. This means that the fund manager acquires the assets that comprise the ETF's benchmark index, the FTSE All-World Index.
Both ETFs are offered by the same fund manager, Vanguard. While the listing date of VWRL dates back to 2012, that of VWRP is more recent, reporting to 2019.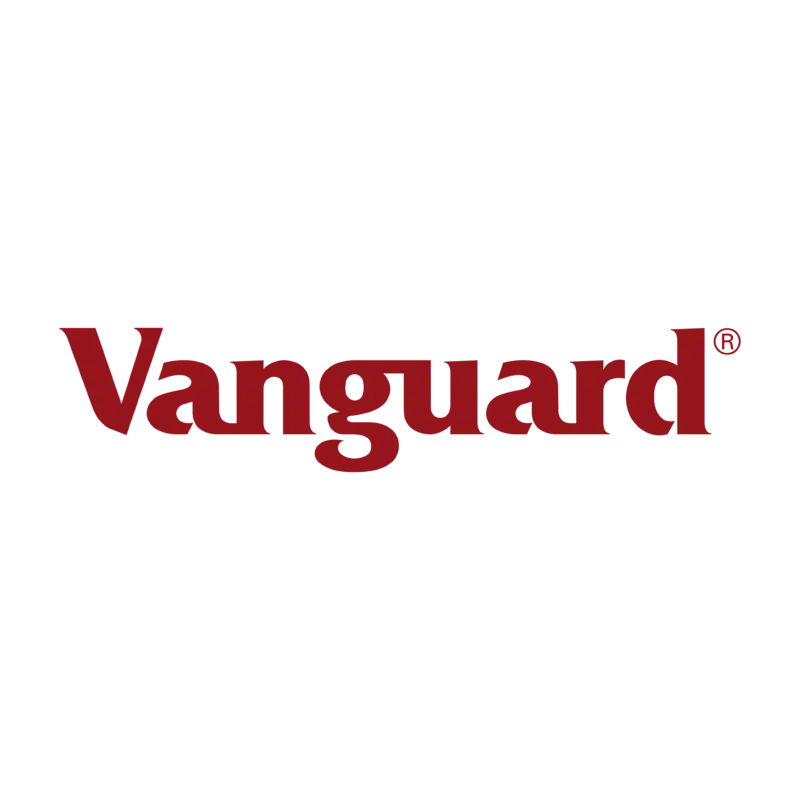 Both ETFs, VWRL and VWRL, have the USD dollars (USD) as their fund currency. However, the specific tickers listed can be traded in different currencies depending on the country of the respective exchange, as is the case with the VWRL ticker traded in GBP on the London Stock Exchange.
When we say that these ETFs are "unhedged," it means that you, as the person considering investing in these ETFs, would be directly exposed to fluctuations in exchange rates between the US dollar and the relevant currencies of the underlying assets.
As previously mentioned, the ETFs in question can be traded on different exchanges and in different currencies, resulting in different tickers. Therefore, our team has prepared a summary of how these ETFs may be listed on various exchanges, along with the associated currency and ticker.
Listing
Trade Currency
VWRL
VWRP
Tickers*
Euronext Paris

EUR

VWRL

–

gettex

EUR

VGWL

VWCE

Stuttgart Stock Exchange

EUR

VGWL

VWCE

Borsa Italiana

EUR

VWRL

VWCE

Frankfurt Stock Exchange

EUR

–

VWCE

Euronext Amsterdam

EUR

VWRL

–

London Stock Exchange

USD

VWRD

VWRA

London Stock Exchange

GBP

VWRL

VWRP

SIX Swiss Exchange

CHF

VWRL

–

XETRA

EUR

VGWL

VWCE
*Those that do not have tickers in the table can be found through their iNAV Bloomberg Code
There is a significant distinction between the two ETFs' distribution strategies. VWRL is a distributing ETF that offers you regular dividend payments on a quarterly basis. This feature can be appealing if you seek consistent income from your investments.
On the other hand, VWRP is an accumulating ETF that reinvests dividends back into the fund instead of distributing them directly to you. This structure may attract you if you are focused on long-term capital appreciation and the potential for higher compounding returns over time.
When considering tax strategies, it's important for you to note that VWRL and VWRP have different tax implications. As a distributing ETF, VWRL's dividends are subject to taxation in the year you receive them as an investor. In contrast, with VWRP, the reinvested dividends are not immediately taxable, as they are reinvested back into the fund. Be aware that this depends on your country's tax rules – make sure to dig deeper into your tax situation before deciding between the two ETFs.
Both ETFs, VWRL and VWRP, are domiciled in Ireland; they may benefit from the favorable tax environment and tax treaties that Ireland has in place. Ireland has a double taxation treaty with the US, meaning that ETFs domiciled only pay a 15% withholding tax on US dividends versus 30% in domiciles such as Luxembourg, where no treaty exists. These tax advantages will result in reduced tax liabilities for investors.
Besides the fees you pay to your broker when trading ETF shares, there's another cost called the total expense ratio (TER). It's a fee charged by the fund manager to cover the expenses of running the ETF.
The TER is shown as a percentage of the total amount of money in the fund and is charged on a daily basis according to its Net Asset Value (NAV), in the TER daily proportion. For instance, if it is 0.50% and you have $10,000 invested in the ETF, you would pay $50 as expenses for that year – adding all trading days (for simplicity, we consider the ETF didn't move during this period).
| | | |
| --- | --- | --- |
| TER | VWRL | VWRP |
| TER (%) | 0.22 | 0.22 |
When it comes to geographic distribution, both VWRL and VWRP ETFs offer broad global diversification. They include stocks from companies located in various countries around the world. This means that as an investor, you have exposure to companies in different regions such as North America, Europe, Asia, the Pacific, and emerging markets. This diversified geographic distribution helps to reduce the specific risk associated with any single country or region, allowing you to benefit from global economic growth.
When it comes to sector distribution, ETFs also aim to diversify their holdings across various sectors of the economy. This means that the stocks in these ETFs can belong to sectors such as technology, finance, healthcare, industrials, consumer goods, and more. By diversifying across sectors, you can benefit from different areas of the economy, reducing your exposure to specific risks associated with individual sectors.
Cheapest Brokers to Invest in ETFs
Now that you're familiar with the differences between the two ETFs and have decided, it's time to choose the best broker to move forward with your investment. That's why Investing in the Web collected all this information, evaluated the most important features of different European ETF brokers, and compiled a list of the 4 ETF brokers in Europe.
Without further delay, here are four ETF brokers in Europe and why you should consider them:
Disclaimer: eToro is a multi-asset investment platform. The value of your investments may go up or down. Your capital is at risk. Other fees apply. For more information, visit etoro.com/trading/fees.
| | | | | |
| --- | --- | --- | --- | --- |
| Broker | ETF fees | Minimum Deposit | Number of ETFs | Regulators |
| eToro | $0 (not all ETFs) | $50 (varies between countries) | 260+ | FCA, CySEC, ASIC |
| Interactive Brokers | Varies by exchange with tiered Pricing:0.05% of Trade Value (min: €1.25, max: €29.00) | €/$/£0 | 13,000+ | FINRA, SIPC, SEC, CFTC, IIROC, FCA, CBI, AFSL, SFC, SEBI, MAS, MNB |
| DEGIRO | £/€0 (in some ETFs, + a €/£1 handling fee), plus an annual £/€2.50 connectivity fee | €/£1 | 200+ | DNB and AFM |
| Trading 212 | £/€0 | £/€0 | 600+ | FCA and FSC |
All in all, both VRWL and VWRP offer exposure to the same diversified portfolio of international equities. The only difference comes from the way the dividends are used. In the VRWL, the policy is to distribute dividends to the shareholders on a quarterly basis. Whereas in the VWRP, the dividends are kept inside the ETF and reinvested in the holdings inside the ETF.
Hope we helped you compare both ETFs and let us know in the comments below if you have any questions or feedback.