In a world where cryptocurrencies are becoming increasingly significant, investors must find secure and reliable platforms to buy, sell, and store their assets. The crypto market is risky, volatile, unregulated, and often lacks consumer protection. Moreover, there is a growing number of exchanges available, which makes selecting the right one a daunting task.
To choose the ideal platform, investors need to be wary of scams and understand the differences, unique strengths, weaknesses, and reliability of the different platforms, considering that there is no investor protection in case the exchange goes bust. Since we have the experience and the expertise to help you, we tried to summarize the information you need to make an informed decision when choosing the best crypto exchange in Greece.
In this article, we will compare and review the best cryptocurrency exchanges in Greece to help you find the perfect match for your needs.
Best Cryptocurrency Exchanges in Greece for 2023
Best Cryptocurrency Exchanges in Greece Reviewed
1# eToro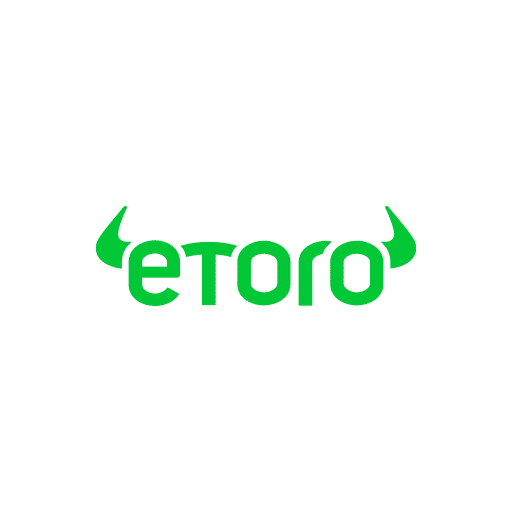 Visit eToro
77% of retail CFD accounts lose money.
eToro at a glance
Nº of cryptocurrencies
60+
Regulation and Licenses
eToro is authorized and regulated by the CySEC - license No. 109/10
Fees
1% (on buy and sell positions - other fees may apply)
eToro was founded in 2007 and expanded into the crypto market in 2013, quickly becoming one of the best crypto exchanges in Greece. It is the leading social trading platform in the world, allowing investors to discuss the world of crypto and copy other traders' strategies through mobile and web-based apps that are very intuitive and easy to use. eToro supports Euro deposits, but the amount will be automatically converted to USD when the funds arrive in the account (a currency exchange of, at least, 0.50% of your deposit value applies).
The broker offers a selection of 60+ crypto assets which include the most popular cryptocurrencies, such as Bitcoin, Ethereum, or BNB. When using eToro to trade crypto, you can stake your investments in crypto, which basically means that you can hold the assets for a certain period and receive monthly rewards for doing so, earning a passive income. According to the eToro staking program rules, at the moment it is possible to stake Cardano, Tron, and Ethereum. The reward is paid out in the same token that is being staked, and its yield will vary based on the monthly sum of the new tokens received by all eligible staking users. Additionally, it is possible to easily withdraw the cryptocurrencies to your eToro money crypto wallet, which will allow you to freely move the asset however you want.
eToro operates in Greece through eToro (Europe), authorized and regulated by the CySEC as a financial services provider. Besides, it is registered in Europe as a Digital Assets Service Provider in France, Italy, and the Netherlands. Please note that your investment in crypto will not be protected by any investment scheme, which means that, if the broker goes bankrupt, there is no guarantee that you will recover the amount. However, since eToro offers traditional financial products, including commission-free stocks, it is under the regulators' scrutiny, which mitigates its risk of bankruptcy.
If you are looking for a user-friendly, cheap, and functional platform to trade crypto, eToro provides one of the best crypto exchanges in Greece, and it might be the perfect choice for you! If you want to know more about it, don't hesitate to read our eToro review!


CFDs are complex instruments and come with a high risk of losing money rapidly due to leverage. 77% of retail investor accounts lose money when trading CFDs with this provider. You should consider whether you understand how CFDs work and whether you can afford to take the high risk of losing your money.
2# Binance
Binance at a glance
Nº of cryptocurrencies
350+
Regulation and Licenses
Registered as a Virtual Asset Service Provider in the Registry of Legal Entities of the Republic of Lithuania and local Financial Intelligence Unit (305595206)
Fees
Between 0.04% and 0.01% for spot trading. No fees for some P2P trading
Binance, established in 2017, quickly became one of the largest cryptocurrency exchanges in the world and one of the best operating in Greece. Originally established in China, Binance relocated to Malta in 2018 to benefit from the country's crypto-friendly environment. Over the years, Binance has built a strong reputation for its innovative financial services, a vast selection of cryptocurrencies, and commitment to security.
The exchange caters to investors with all levels of expertise. Binance offers both simplified and pro versions of its platform, enabling users to select between basic and advanced trading tools and features according to their needs. Its interface is user-friendly, and the fees are extremely competitive. But what really makes Binance stand out as one of the best crypto exchanges in Greece is the ever-growing list of services provided by the exchange. Among other features, Binance allows you to invest in crypto derivatives, stake your crypto, access liquidity pools, borrow money using crypto as collateral, access DeFi apps, participate in a referral program, and much more. Additionally, holding the Binance native token BNB grants you access to extra rewards and reduced trading fees.
Binance has been expanding its global footprint and taking large steps to comply with different regulations and requirements in various jurisdictions. The exchange is not registered or licensed in Greece, but it operates in the country through the entity Bifinity UAB, registered in Lithuania as a Virtual Asset Service Provider. While the registry does not offer an investor compensation scheme, it obliges Binance to comply with strict Anti-Money Laundering and consumer protection policies, ensuring a secure trading environment for Greek users.
To further boost its security and reliability, Binance offers the Secure Asset Fund for Users (SAFU), an emergency insurance fund that protects users' funds in case of unforeseen security breaches, mitigating one of the risks of the crypto business. It also offers extensive educational resources through the Binance Academy, where eligible customers can participate in learn & earn programs and study cryptocurrencies, blockchain, and the financial markets. With all of these features, Binance is a strong option when choosing the best crypto exchanges in Greece.
3# Crypto.com
Crypto.com at a glance
Nº of cryptocurrencies
250+
Regulation and Licenses
Registered as a Virtual Asset Service Provider and Custodian Wallet Provider by the HCMC
Fees
0.075% to 0.05% for spot and margin trading. If you hold Crypto.com's native token, the number can be lowered
Crypto.com, founded in 2016, is an exchange with more than 80 million users from 90 different countries. The platform has gained popularity as one of the best crypto exchanges in Greece due to its variety of services that allow investors to access financial services and earn passive income. It is registered in Greece's Hellenic Capital Market Commission as a Virtual Asset Service Provider, which makes it reliable and compliant with anti-money-laundering rules, although it does not offer protection for your investments.
Similar to Binance, Crypto.com stands out as one of the best crypto exchanges in Greece for its extensive list of services. Users can earn interest on their crypto holdings, have access to a safe crypto wallet, create a crypto savings account, and access a visa card to use cryptocurrencies to pay for products and services while earning rewards for it. The platform is also known for its user-friendly NFT marketplace. Moreover, if you hold the platform's native utility token Cronos (CRO), you can lower your fees and earn higher rewards when using your crypto debit card.
Although beginners may find the platform's interface overwhelming initially, the low fees and comprehensive list of services and assets could still make Crypto.com an attractive option. As a reliable and versatile platform, Crypto.com is certainly worth considering among the best crypto exchanges in Greece!
4# Coinbase
Coinbase at a glance
Nº of cryptocurrencies
250+
Regulation and Licenses
Authorized as a Virtual Asset Service Provider (C455715) and licensed as an electronic money institution (C188493) by the Central Bank of Ireland
Fees
Between 0.50% and 1.50% (3.99% for credit card purchases)
Coinbase is a cryptocurrency exchange founded in 2012 with more than 100 million users worldwide. The platform combines a user-friendly interface with a large offer of cryptocurrencies for users to buy and sell. It also provides a massive library of information about cryptocurrencies, focusing on beginner education. Any user with limited knowledge of computers can use both the online website and the apps for Android or iOS, which makes it an excellent choice for beginners. Advanced traders can use Coinbase Pro, which contains advanced features not present in the regular platform.
The company prioritizes security. It is authorized as a Virtual Asset Service Provider and licensed as an electronic money institution by the Central Bank of Ireland, which means that your cash balance will be protected by a depositor guarantee scheme and that Coinbase needs to abide by strong anti-money laundering measures. Although your investment in crypto will not be protected by any investment scheme, these measures provide safety and trust. To enhance even more its security, Coinbase also offers cold storage and multi-signature wallets, and a crime insurance that protects a portion of your digital currencies against theft and cybersecurity breaches.
Moreover, the exchange provides "learn & earn" programs that will pay you rewards in crypto to learn about cryptocurrencies and Fintech. Known for its simplicity and security, it is a solid option for investors, and its advantages put it in fourth place on our list of the best crypto exchanges in Greece.
5# Kraken
Kraken at a glance
Nº of cryptocurrencies
185+
Regulation and License
Virtual Asset Service Provider license in Italy from the OAM (PSV35) and crypto asset firm authorization from the FCA (FRN 928768)
Founded in 2011, Kraken is one of the oldest and most reputable crypto exchanges in the world. You can trade a wide range of cryptocurrencies with low fees (up to 0.26%), have access to 24/7 customer support via live chat, and enjoy high-security standards. It also offers great educational resources for beginners and experts.
Kraken offers more than 180 crypto assets, and staking services that allow investors to receive a passive income, great customer service, and top-notch security. When staking your investments in Kraken, with the right cryptocurrency choice, you could earn up to 10%+ in interest.
The company is committed to transparency and security, and they offer a combination of cold storage and multi-signature wallets that protect user funds. Although it is registered in Italy as a Virtual Asset Service Provider, which obliges the exchange to comply with strong anti-money laundering rules, there is no protection for the investments in case the exchange goes bust. Nevertheless, for those seeking a solid, safe, and trustworthy exchange, Kraken stands out as a reliable choice among the best crypto exchanges in Greece.
6# Gemini
Gemini at a glance
Nº of cryptocurrencies
100+
Regulation and License
Registered as a custodial wallet provider and provider of exchange services between virtual and fiat currencies with the HCMC
Fees
Between €0.75 and €2.25. For orders above €150, there is a flat 1.49% fee
Founded in 2014, Gemini is a US-based cryptocurrency exchange with more than 13 million active users. It is known for its strict regulatory compliance and robust security measures, making it a trusted choice for investors seeking a secure platform. The exchange provides more than 100 cryptocurrencies, and it is regulated by the New York State Department of Financial Services, the FCA, and the Central Bank of Ireland. In Greece, Gemini is registered with the Hellenic Capital Markets Commission as a custodial wallet provider and Virtual Asset Service Provider. Therefore, the exchange complies with strict AML measures.
Gemini offers a variety of unique features that cater to different types of investors. For instance, it provides staking services with up to 8% APY, allowing users to earn passive income on their crypto holdings. Additionally, the platform offers a crypto credit card with up to 3% cashback, making it appealing to those who want to use their cryptocurrencies for everyday purchases. It also offers the Gemini Dollar: a safe and regulated stablecoin that is fully backed by cash or cash equivalents, which can be appealing if you are looking for a stable and reliable crypto asset.
Although Gemini has slightly higher fees and a medium-sized range of cryptocurrencies available, it is a safe and reliable option for investors of all levels, and it is a great way to end our list of the best crypto exchanges in Greece.
How to choose the Best Crypto App in Greece
There are many aspects you should consider when choosing the best crypto exchange in Greece to invest in. Some of the features you should consider are the following:
Safety and Regulation

: all the exchanges presented are licensed and regulated within the EU.

Range of cryptocurrencies available to trade

: you must assess whether the platform offers a wide range of crypto assets or only the most established ones.

Fees

: exchanges may charge above-average prices for buying, selling, or swapping cryptocurrencies.

User interface and ease of use

.

Deposits

: how can you top up your wallet in the exchange? Is there a minimum deposit amount?

Services offered

: exchanges offer different types of services. If you want to take on riskier investments, maybe you could consider using exchanges that allow you to trade derivatives. If you need to be able to use your cryptocurrency investments to make payments in your day-to-day life, an exchange that has a crypto debit or credit card may be more useful. If you want to hold your assets for a long period, maybe look for exchanges that will pay you higher rates for staking.
To sum it up, these are our top picks:
Best crypto platforms in Greece
The world of cryptocurrency trading is exciting and filled with opportunities. However, choosing the right exchange is critical to ensuring a positive experience and protecting your digital assets to avoid scams and unsafe platforms. In this article, we reviewed the best crypto exchanges in Greece, and we want to help your decision.
Please consider each of the unique strengths and advantages of the exchanges, always thinking of your needs and preferences. Cryptocurrencies are highly volatile and unregulated in Greece. There is little to no consumer protection and your investment will not be protected as it would be if you would buy stocks. Besides, remember that tax on profits may apply!
Take your time to do more research and evaluate the platforms. Stay informed and stay safe! We hope that this article was informative, and we wish you the best of luck in your investments!
What is a crypto exchange?
A crypto exchange is an online marketplace where you can trade cryptocurrencies for other cryptocurrencies, digital money, fiat money, or many other tokens, such as NFTs. Typically, crypto exchanges are centralized, similar to stock exchanges. These platforms will work as intermediaries that match transactions between buyers and sellers, offering you more safety when selling or purchasing cryptocurrencies. Crypto exchanges may also be decentralized. In this case, the platform will use blockchain technology to facilitate the exchange of your asset with another party without the intervention of the platform.
What are the best crypto exchanges for beginners?
We believe that most options in this list represent a few of the best exchanges for beginners, although they have their unique strengths and differences.
Is eToro available in Greece?