Are you confused about whether to choose DEGIRO or Trade Republic as a broker for your investing needs?
In this side-by-side comparison, we analyse DEGIRO and Trade Republic to help you understand how these apps compare on some of the most common features and make a better-informed decision about the best broker for you.
Below, you'll find the pros and cons of each broker, as well as a comparison table that features the different fees charged, the financial instruments supported, the regulation, and more. Keep reading!
DEGIRO vs Trade Republic: In a Nutshell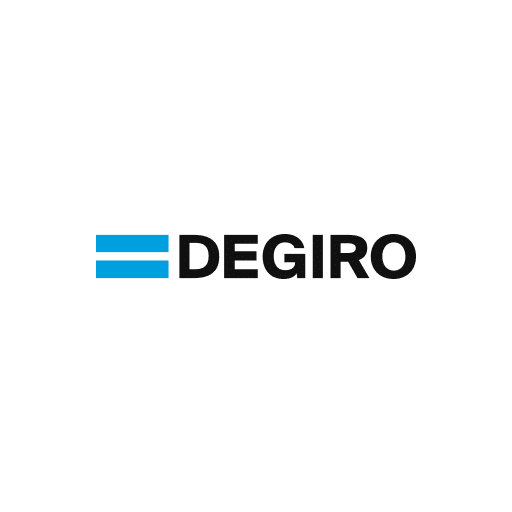 Ideal for
Low-cost trading from Europe
DEGIRO is a European low-cost brokerage firm that has become very popular due to its low rates! With over 2.5 million users, the platform has become widely known for its "do-it-yourself" philosophy.
It offers a wide range of financial assets to trade, including stocks, ETFs (check the list of free ETFs), bonds, options, futures contracts, warrants, investment funds, and some leveraged products.
The mobile app and web trading platform are basic but very efficient and straightforward to use. Some downsides are the absence of any significant fundamental research and the lack of pricing alerts.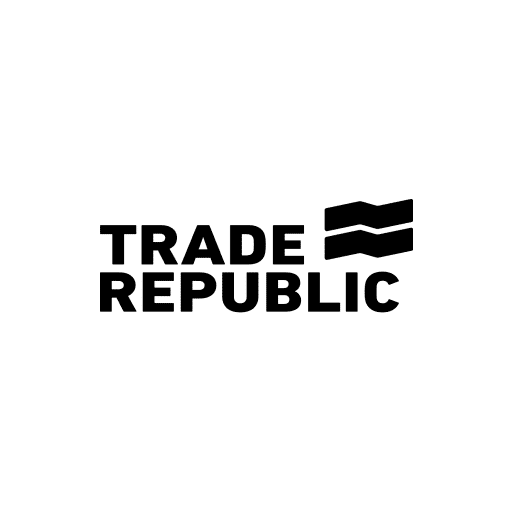 Ideal for
Creating saving plans with stocks/ETFs
Trade Republic is a discount broker based in Berlin, Germany. It focuses on four types of financial assets: stocks, ETFs, cryptocurrencies, and derivatives.
It uses the motto "From the people, for the people" to express its commitment to its customer by selling itself as a "no order fee" platform.
Nonetheless, a €1 external fee is applied in every single trade (Except saving plans), meaning that in practice, you will charge at least €2 (€1 for buying and another €1 for selling).
Pros and Cons
DEGIRO
Pros
List of commission-free ETFs available

User-friendly web and mobile app

Wide range of investment options

Education material: Investor's Academy and Investing with DEGIRO

Low overall commission structure

No account opening, inactivity, or withdrawal fee
Cons
0.25% currency conversion fee (charged if you deposit or invest in a different currency than your base currency)

€/£1 flat handling fee (charged in most transactions)

€/£2.50 of connectivity fee (paid annually), per exchange where you're invested

Does not offer Forex, CFDs, and Cryptos

No demo account

Little research

Low-quality customer support
Trade Republic
Pros
Automatic saving plans

Invest from only €1

No minimum deposit

Direct debit in the share-saving plans

Supervised and regulated by a top-tier regulator

Interest paid in idle cash balances
Cons
€1 flat external fee in every single trade (Except saving plans)

No demo account

Only one base currency (EUR)

No access to US Stock Exchanges

Currency conversion fees apply
DEGIRO vs Trade Republic:

Side-by-side Comparison
General Information
Founded in
Demo Account
Account Minimum
Interest on unninvested cash (annually)
Products
Stocks
ETFs
Bonds
Funds
Options
Futures
CFDs
Leverage Products
Forex
Cryptocurrencies
Commodities
Fees
US stocks
EU stocks
ETFs
Cryptocurrencies
Custody Fee
Inactivity Fee
Withdrawal Fee
Connectivity Fee
Currency Conversion Fee
Security
Regulators
Investor Compensation Scheme

(per person, per institution)
DEGIRO

Investing involves risk of loss.

General Information

Founded in

2008

Demo Account

Account Minimum

€/£1

Interest on unninvested cash (annually)

0%

Products

Stocks

ETFs

Bonds

Funds

Options

Futures

CFDs

Leverage Products

Forex

Cryptocurrencies

Commodities

Fees

US stocks

€/£1

*

*

+ €/£1 flat handling fee

EU stocks

€/£3.90

*

*

+ €/£1 flat handling fee

ETFs

ETF Core List: €/£0 (+€/£1 flat handling fee)

*

*

Other ETFs: €/£2 (+€/£1 flat handling fee)

Cryptocurrencies

-

Custody Fee

€/£0

Inactivity Fee

€/£0

Withdrawal Fee

€/£0

Connectivity Fee

€/£2.50

Currency Conversion Fee

0.25%

Security

Regulators

AFM, DNB

Investor Compensation Scheme

(per person, per institution)

Securities: up to €20,000 (from non-returned assets up to 90%)
Cash balance: up to €100,000
Trade Republic

Investing involves risk of loss.

General Information

Founded in

2015

Demo Account

Account Minimum

€/$/£0

Interest on unninvested cash (annually)

0%

Products

Stocks

ETFs

Bonds

Funds

Options

Futures

CFDs

Leverage Products

Forex

Cryptocurrencies

Commodities

Fees

US stocks

€/$/£0

*

*

+ €1 settlement fee per trade

EU stocks

€/$/£0

*

*

+ €1 settlement fee per trade

ETFs

€/$/£0

*

*

+ €1 settlement fee per trade

Cryptocurrencies

€/$/£0

*

*

+ €1 settlement fee per trade

Custody Fee

-

Inactivity Fee

€0

Withdrawal Fee

€0

Connectivity Fee

€0

Currency Conversion Fee

0%

Security

Regulators

BaFin

Investor Compensation Scheme

(per person, per institution)

Securities: up to €20,000 (from non-returned assets up to 90%)

Cash balance: up to €100,000