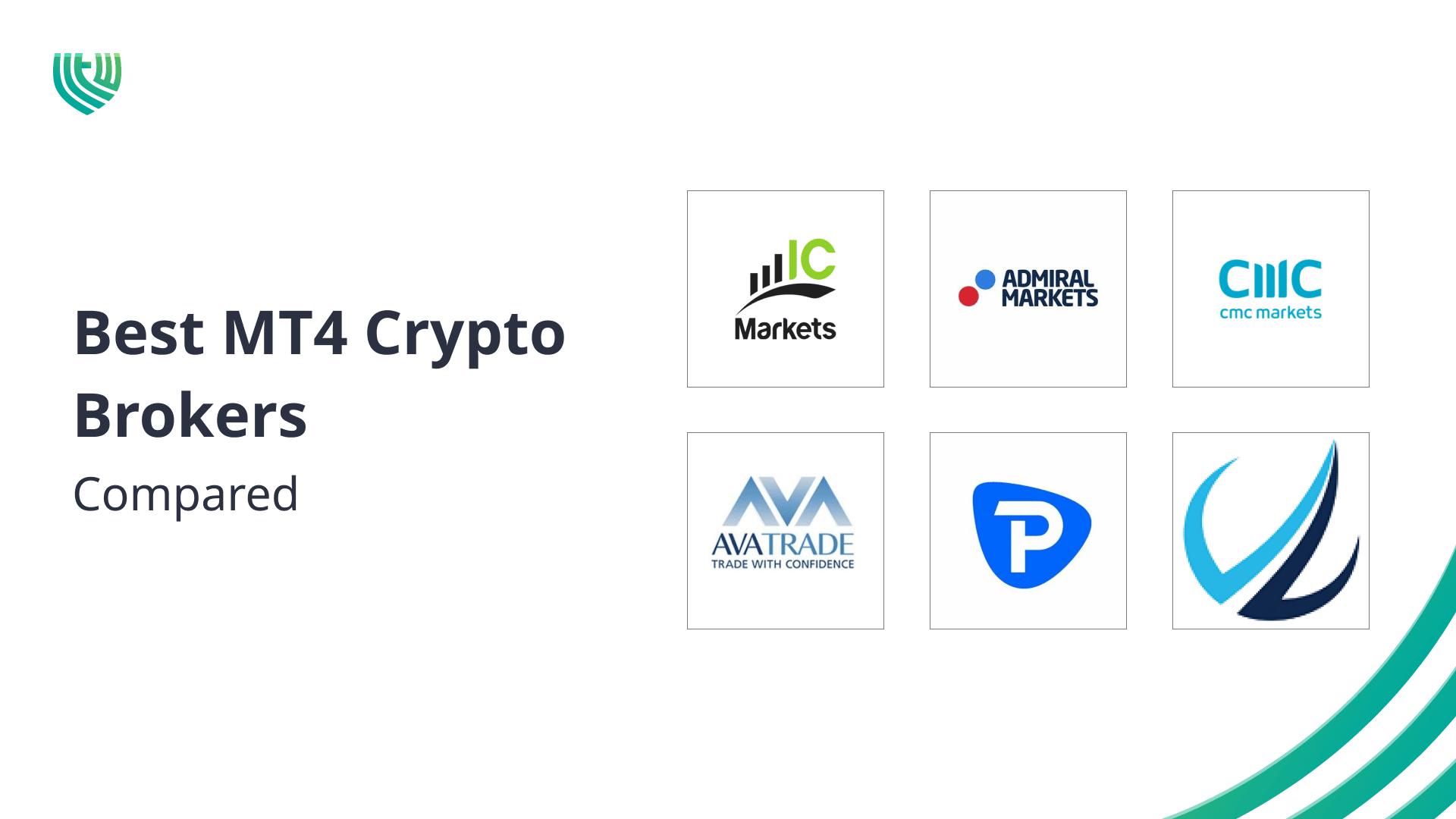 MetaQuotes developed MetaTrader 4 in 2005 in an effort to provide a trading platform that comes with extensive tools for forex traders. The platform has become a popular option among cryptocurrency traders because it offers a comprehensive toolbox of technical indicators and analysis tools that give crypto traders the upper hand.
While MT4 is free for traders, brokers pay to license and offer the platform to their customers. As such, it's not available to all brokers, crypto or otherwise. We've put together a list of the top MT4 crypto brokers below.
Why Is MT4 Important for Crypto Trading?
MT4 has become a popular option among cryptocurrency traders for several reasons. Most importantly:
Technical Indicators:

MT4 is known for its massive variety of technical indicators. The platform comes pre-loaded with 30 built-in indicators and offers access to more than 2,000 free custom indicators. There are also 700 paid technical indicators to take advantage of.

Auto Trading:

The platform also has tools to simplify the trading process with automatic trades. Simply set your parameters, and MT4 does the trading for you.

Risk Management Tools:

Trading comes with risk, regardless of the asset you trade. Cryptocurrencies are typically riskier than more traditional assets, so it's important to mitigate risk when and where you can. MT4 offers a wide range of risk management tools that help limit losses on bad trades and expand gains on good ones.

Interactive Charts: It's easy to argue that MT4 offers the best interactive charts on the trading market.
The best crypto broker for MT4 for you may not be the best broker for your neighbour. Every trader has unique goals, risk tolerance, and abilities. So, different brokers are better suited to different traders. Some of the best crypto brokers for MT4 include:
Best MT4 Crypto Brokers Compared
| | | | | |
| --- | --- | --- | --- | --- |
| Broker | Number of Assets Available | Trading Fees | Minimum Deposit | Minimum Balance |
| IC Markets | 10 | Fees based on spreads | $200 | $200 |
| Admiral Markets | 20+ | 0.15% | $100 | $100 |
| CMC Markets | 18 | Starting at 0.10% | $0 | $0 |
| Avatrade | 13 | Fees based on spreads | $100 | $0 |
| Pepperstone | 20+ | $3.50 per lot traded with MT4 plus spread | $200 | $200 |
| FP Markets | 2,000+ | Fees based on spreads averaging 0.5 basis points | $100 | $0 |
Best MT4 Crypto Brokers Reviewed
As mentioned above, the best MT4 crypto broker for you may be different from the best broker for others. It's important to consider the subtle nuances of each broker and how those fit into your trading plan.
You'll find details of what makes each of the best brokers unique as well as their pros and cons below.
1# IC Markets
IC Markets at a glance
Trading Fees
Fees based on spreads
IC Markets is a leading forex broker that also offers cryptocurrency products. It's a strong option for beginner cryptocurrency traders partly because of its limited asset selection. IC Markets currently offers 10 crypto-related pairs to trade.
With such limited asset availability, you may be wondering what makes IC Markets one of the best MT4 cryptocurrency brokers available. The answer lies in the simplicity the broker brings to the trading process. Some of the biggest perks of working with IC Markets include:
No Commissions:

IC Markets doesn't charge trading commissions, and its spreads are relatively low when you compare them to the overall market.

Streamlined Account Opening Process:

It may feel like you're jumping through hoops of fire when you sign up with some MT4 crypto brokers, but that's not the case with IC Markets. The company has streamlined the sign-up process, so you'll be trading in no time.

Free Deposits & Withdrawals:

You won't pay a fee every time you transfer money to or away from your account.

Ease of Use:

The platform is very easy to use; this is yet another reason it's a strong option for the beginner crypto trader.
Although there are plenty of reasons you may want to sign up for IC Markets, there are some disadvantages to consider. Most importantly:
Limited Crypto Availability:

Although beginners may be delighted with only having six cryptocurrencies to choose from, experts will likely seek more variety.

Poor Customer Service:

It will take quite a while to get anyone on the other end of live chat. When you do, don't expect much by way of relevant answers. This is one of the most common complaints about the company across the web.

Limited Investor Protection: Investor protection is only offered to customers in the EU. If you live anywhere else, you're out of luck.
2# Admiral Markets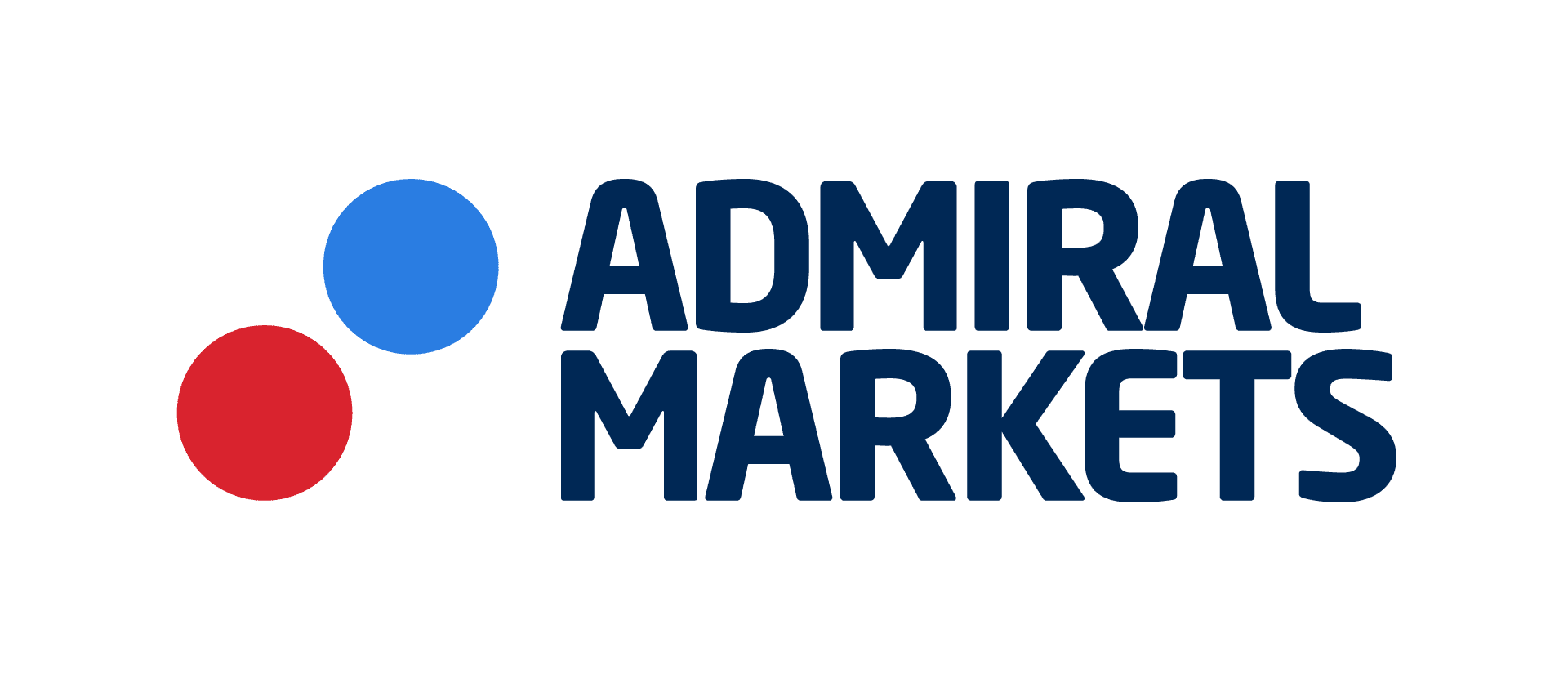 Visit Admiral Markets
81% of retail CFD accounts lose money.
Admiral Markets at a glance
Admiral Markets is a popular option among forex traders and is gaining steam as a top MT4 cryptocurrency broker. The company is a top pick among traders who look for a heavily regulated option because it answers to several regulatory authorities around the world.
Admiral Markets' primary product portfolio consists of CFDs, of which more than 20 are cryptocurrency-related. Crypto CFDs are derivative financial products that give you exposure to crypto without having to actually own these digital currencies. The choice of dozens of crypto assets makes the broker a strong choice for experts looking for more variety. Some other benefits of using Admiral Markets include:
Low Fees:

Trading fees average around 0.15%.

Fast Money Transfers:

Whether you're depositing money to trade or pulling money out of your brokerage account to spend, you want it to happen quickly. Admiral Markets process these types of transactions faster than most other brokers, and there are no fees for deposits or withdrawals.

Ease of Use:

It's fast and easy to open an account with Admiral Markets, and the brokerage is just as easy to use.

Regulation:

The broker is regulated by several regulatory authorities including top-tier authorities like the FCA and ASIC.
As with any other option, Admiral Markets has its share of drawbacks. Most significantly:
Limited Product Portfolio:

The broker's product portfolio is largely limited to CFDs.

No 24/7 Customer Service:

24/7 customer service is typically an expectation when it comes to forex and cryptocurrency brokers. Unfortunately, Admiral Markets doesn't offer this service.

Inactivity Fee: If you don't make any transactions over a 24-month period, Admiral Markets charges you a EUR10.00 inactivity fee.
3# CMC Markets
Visit CMC Markets
81% of retail CFD accounts lose money.
CMC Markets at a glance
Trading Fees
Starting at 0.10%
CMC Markets is a strong option whether you're just starting out as a cryptocurrency trader or you've been trading for years. The platform offers a wide range of research and educational features to help beginners become pros and pros expand their horizons. It also has a large product selection that will appeal to most traders.
The broker focuses primarily on CFDs, fees are minimal, and the platform is relatively easy to use. Some other advantages of using CMC Markets include:
Mobile Trading:

CMC Markets' mobile app is just as intuitive as its desktop platform, so it's a great option for those who like to trade on the go.

Detailed Education Features:

Most brokers focus on how they make money, not how you make money. It's a breath of fresh air to see a broker take a vested interest in your success. That's exactly what CMC Markets does with its in-depth education features.

Quality Research Tools

: You have access to some of the best research tools on the market when you work with CMC markets. The platform has features that help you analyze assets from a technical and fundamental perspective.

Competitive Fees:

Fees start at just 0.10% which is significantly lower than the industry average.
The biggest disadvantages of working with the broker include:
High Stock CFD Fees:

If you're interested in trading stocks as you trade crypto, you'll likely be disappointed with the high fees the company charges for stock CFD trades.

Only CFDs:

CMC Markets only offers CFD trading. If you're interested in another type of trading, you'll need to work with another broker.

Limited Customer Support: Although the customer support staff is responsive and intelligent, it's only available five days per week. So, if you have questions or concerns on the weekend, you'll have to wait until the beginning of the week to get them answered.
4# Avatrade
Visit Avatrade
76% of retail CFD accounts lose money.
Avatrade at a glance
Trading Fees
Fees based on spreads
Avatrade made its name in the forex trading industry but has quickly emerged as a real competitor in the cryptocurrency trading space. The company offers a long list of CFDs and currency pairs, 13 of which are crypto-related.
Some of the biggest benefits of working with Avatrade include:
Deposits & Withdrawals:

Avatrade offers a wide range of options to deposit or withdraw money. The best part is they're all free. You'll never pay a dime to move a dollar with the broker.

Education:

Avatrade is another on the list of very rare brokers that take a vested interest in your success by investing in educational tools to help you learn the ropes. The educational features are in-depth and offer something for everyone, whether you're a beginner or an expert.

Research Tools:

The best trading decisions tend to be the most well-researched ones. Avatrade offers all of the research tools you need to make educated decisions in the market.
Some of the biggest disadvantages to consider include:
Trading Fees:

Trading fees are based on spreads, which are about average for the industry, but they're not what most would consider low.

Inactivity Fee: You'll pay a $50 fee if your account is inactive for three months and another $100 fee if that inactivity extends to one year.
5# Pepperstone
Visit Pepperstone
74-89% of retail CFD accounts lose money.
Pepperstone at a glance
Trading Fees
$3.50 per lot traded with MT4 plus spread
Pepperstone is one of the most heavily-regulated crypto brokers because it answers to seven national regulators. The company made its name in the forex industry but quickly moved into the CFD and cryptocurrency spaces. Some of the most exciting reasons to work with Pepperstone include:
Fully Digital Account Creation:

You can create your account and start trading quickly with the company's fully digital account creation process.

Deposits & Withdrawals:

Deposits and withdrawals happen quickly, and Pepperstone doesn't charge a fee for either.

Customer Care:

Pepperstone offers top-notch customer service that's available around the clock.

Top-Tier Regulation

: Pepperstone is regulated by seven financial industry regulators including top-tier regulators like ASIC, BaFin, and FCA.

No Inactivity Fee

: May MT4 crypto brokers require that members remain active on their platforms. If you don't, they charge inactivity fees that could amount to over $100 per year. Pepperstone isn't one of those brokers. The company has no inactivity fee at all.
Some of the disadvantages of working with Pepperstone include:
Basic MT4 Platform:

Pepperstone's MT4 platform is very basic with no additional tools available to traders.

Fees: You'll pay $3.50 in commissions per trade lot on the MT4 platform, plus spread-related fees.
6# FP Markets
Visit FP Markets
75.31% of retail CFD accounts lose money.
FP Markets at a glance
Trading Fees
Fees based on spreads averaging 0.5 basis points
FP Markets is a leading CFD and forex broker in Australia. The platform is known for fast and free deposits and withdrawals as well as access to a wider range of assets than most brokers offer. Other perks to using FP Markets include:
Educational Features:

FP Markets offers a wide range of in-depth educational features to help you become a more successful trader. Their tools cover everything from basic topics surrounding what trading is and how to do it to complex topics like advanced trading strategies and technical analysis. The company even offers eBooks to help you expand your trading horizons.

Demo Account:

Test your strategy before you risk your money with access to a free demo account.

Low Fees:

Spreads average around 0.5 basis points.
Some of the biggest drawbacks to working with FP Markets include:
Outdated Web Platform:

FP Markets would likely benefit greatly from a web platform upgrade.

Research Tools: The company does offer research tools that include news, charting, and fundamental data, but it's easy to question the data they produce. This may prove to be a major issue if you use fundamental data as you trade. You may need to use a third-party service for your research needs.
There are countless MT4 crypto brokers to choose from, but the best on the market are those listed above. These brokers typically offer competitive fees, an easy sign-up process, and seamless deposits and withdrawals on top of the unique benefits that come with each.
If you're ready to start trading crypto with MT4, consider working with one of the brokers listed above.