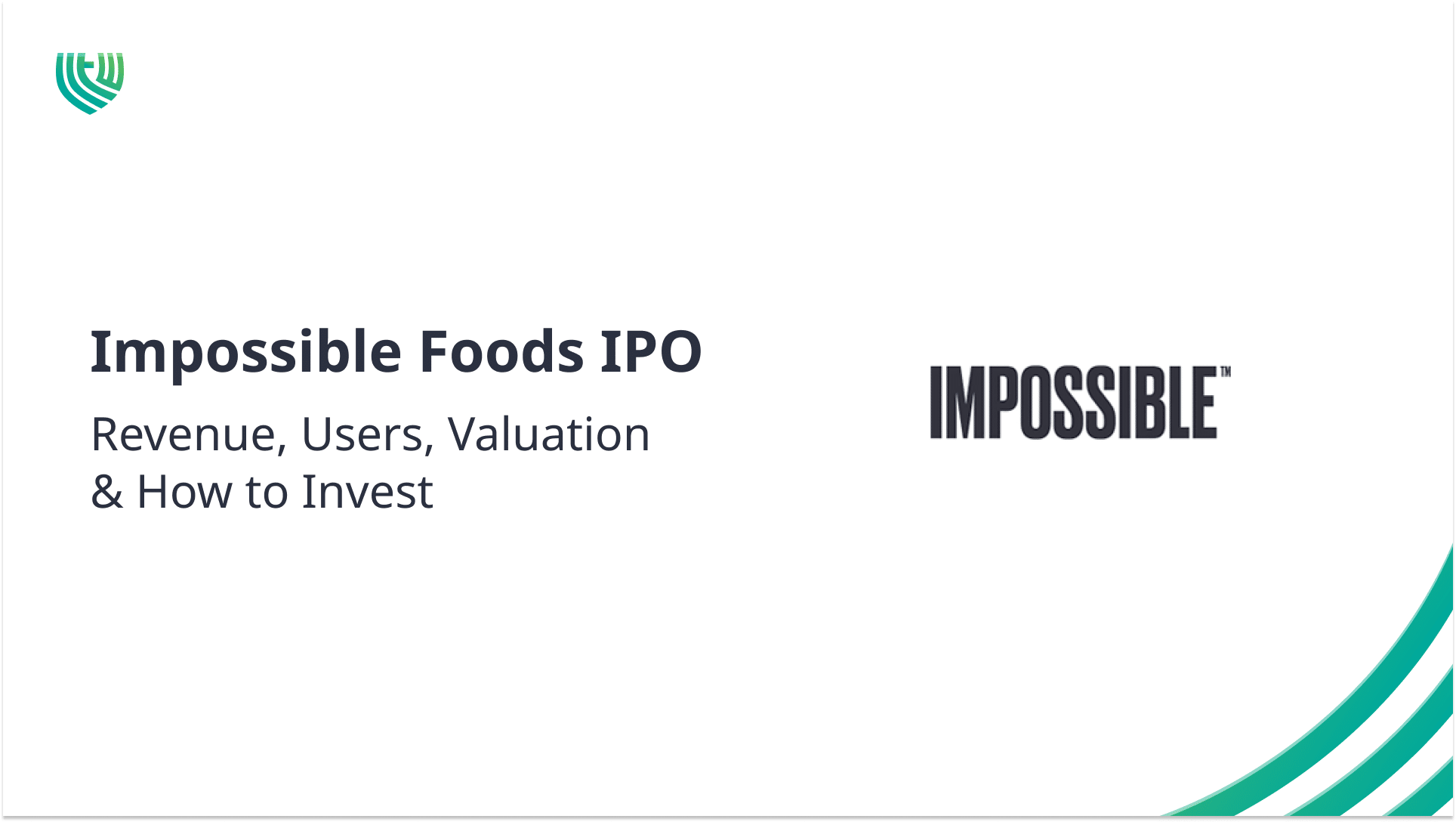 Attempting what some believe to be a pipe dream, Impossible Foods is on a mission to change how we consume food. The overarching goal is to encourage less meat-eating and replace these foods with plant-based substitutes that are just as tasty while being sustainable and nutritious.
Throughout this article, we're going to take a look at the most important details relating to the firm so that you can decide whether you'd like to invest in Impossible Foods. We'll dive into all the key areas, such as the company statistics, revenue, and everything you need to know about the Impossible Foods IPO (initial public offering).
Impossible Foods Overview
Starting out in 2011, the primary goal of Impossible Foods was to create a product made from plants that tasted like meat. It took until 2016 and lots of trial and error before it launched its landmark product – the 'Impossible Burger'.
Since then, the company has been building its brand and trying to get its products into as many mouths as possible. This resulted in partnerships with major US fast-food chains like White Castle (in 2018) and Burger King (in 2019).
Along with a presence in restaurants and fast-food diners, Impossible Foods went on to make some of its products available in grocery stores for customers to pick up. After perfecting the burger, the company has been expanding its efforts into new alternatives like plant-based sausages.
Impossible Foods Key Company Facts
| | |
| --- | --- |
| Founded | 2011 |
| Headquarters | Redwood City, California, USA |
| Sector | Consumer Staples |
| Industry | Food Technology |
| Founder | Dr. Patrick O. Brown |
| Number of employees | +820 |
| IPO Date | 2023 (expected) |
| Number of investors | 117 |
| Total investment | $1.5 billion |
| Valuation | $7-$10 billion |
Impossible Foods Company Statistics
Below is a breakdown of some key figures, including Impossible Foods' revenue, estimated value, and type of customers.
Revenue estimates for Impossible Foods
| | |
| --- | --- |
| Year | Revenue (USD) |
| 2019 | $90 million |
| 2020 | $80 million |
| 2021 | $137 million |
| 2022 | $370 million |
Impossible Foods' customers
| | |
| --- | --- |
| Supermarkets/Grocery Stores | +25,000 |
| Restaurants | +40,000 |
| Countries | USA, UAE, China, Singapore, Canada, Australia, New Zealand, UK |
| Notable Partnerships | Burger King, Disney, White Castle, Walmart, Trader Joe's, Kroger |
Estimated value of Impossible Foods
| | |
| --- | --- |
| Year | Valuation (USD) |
| 2019 | $2 billion |
| 2020 | $4 billion |
| 2021 | $4 billion |
| 2022 | $7 billion |
| 2023 | $10 billion |
Impossible Foods' competitors
Only a few companies are creating plant-based meats at scale, but don't forget that Impossible Foods is also competing against the established meat industry (some of whom also have plant-based alternative products). Here are some of the most notable competitors to Impossible Foods:
Beyond Meat

Tattooed Chef

Tyson Foods

Perdue Farms

Smithfield Foods

Hormel

Quorn

Cargill
Who are Impossible Foods' biggest investors?
Impossible Foods has the backing of some big investors and venture capitalists, such as:
Coatue Management

Temasek

Horizons Ventures

Mirae Asset

Khosla Ventures
There are also some big-name celebrity investors who believe that plant-based meat is the way forward and happen to be investing in Impossible Foods:
Jay-Z

Serena Williams

Bill Gates

Katy Perry

Jaden Smith

Peter Jackson
When is the Impossible Foods IPO?
The company made statements back in 2021 that it was planning an initial public offering (IPO) within the next 12 months. However, we're well past that date, and there has still been no IPO for Impossible Foods. This is likely due to wider economic concerns and an environment of high inflation coupled with rising interest rates.
Impossible Foods are also likely to have been watching competitor Beyond Meat, who's stock soared after its IPO but is now down over 70% (of the IPO share price). This would have given the firm a reason to pause and not dive into an IPO hastily.
Many hope that a 2023 IPO for Impossible Foods is still on the table. But, whether this happens will likely come down to economic factors outside of Impossible Foods' control. It may be the company waits for better conditions and for the stock market to pick up again.
How to invest and buy shares after the Impossible Foods IPO
After the Impossible Foods IPO date, you can freely buy the newly listed stock. Interactive Brokers and eToro are two top-rated brokers where you can access Impossible Foods shares and buy the stock with low fees after the IPO. Take a look at both these brokerage options below:
Interactive Brokers at a glance
Products available
Stocks, ETFs, Options, Futures, Forex, Commodities, Bonds and Funds
Regulators
FINRA, SIPC, SEC, CFTC, IIROC, FCA, CBI, AFSL, SFC, SEBI, MAS, MNB
Countries Supported
218 countries globally
Founded in 1978, the IBKR platform lets you access over 150 market destinations in 33 countries and trade any asset you may be looking for: Stocks, Bonds, ETFs, Forex, Funds, Commodities, Options, Futures, CFDs, Cryptos Futures, and even tiny small companies (a.k.a micro caps).
If you want to buy Impossible Foods stock after the IPO, here's how you can buy shares using Interactive Brokers:
Deposit funds into your account.

Once it's available, search for the Impossible Foods stock, there is no confirmed ticker symbol right now.

Place the type of order you wish to use (e.g. market, limit, stop etc.).

Once you've bought your desired number of Impossible Foods shares, continue to monitor performance.
If you'd like to learn more about the IBKR platform, check out our full-length Interactive Brokers review.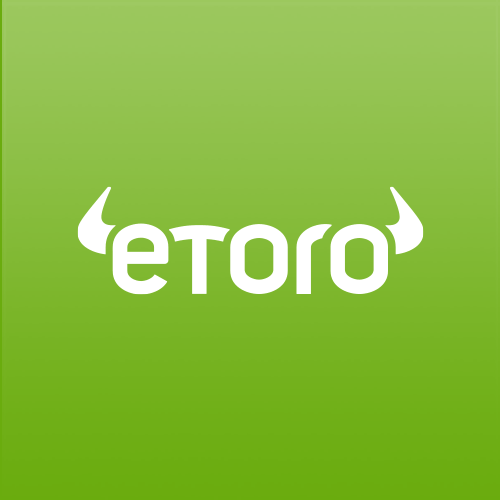 Visit eToro
74% of retail CFD accounts lose money.
eToro at a glance
Minimum deposit
$10 (varies between countries)
Products available
ETFs, Stocks and CFDs on Commodities, Forex, and Cryptocurrencies
Regulators
FCA, CySEC, ASIC
Countries Supported
64 countries globally
Founded in 2006 in Israel, eToro now has over 30 million customers worldwide. The platform is widely known for its social and copy trading features. It allows users to trade stocks, forex, commodities, cryptocurrencies, CFDs, and ETFs.
If you're planning to buy Impossible Foods stock after the IPO, here's how you can buy shares using eToro:
Head to the 'Markets' page, and select 'Stocks'.

Search for the Impossible Foods stock and select 'Trade'.

Next, hit 'BUY'.

Choose how much you want to invest in Impossible Foods or the number of shares you want to buy.

Select your leverage (or ensure that leverage is set to X1).

Decide on a take-profit parameter if you want to automate a future sale of your Impossible Foods stock.

Finally, hit 'Open Trade'.
If you'd like to learn more about eToro, check out our in-depth eToro review.
Bottom line on investing in the Impossible Foods IPO
The Impossible Foods IPO is likely to shake up the market, being one of the only plant-based meat producers with a wide customer base located across several countries. It appears the company has been growing most years, from strength-to-strength. However, because it is still private, we can't access or view most of Impossible Foods' financial documents or reports.
Impossible Foods has the benefit of massive partnerships, plenty of VC funding, and even the endorsement of major celebrities. But this may not be enough for the company to succeed. Competitor Beyond Meat has fallen from grace, yet this was partly down to issues within the company. All signs still point to the fact that the more sustainable plant-based meat industry is still gaining traction. The hard part is picking out the companies that will end up on top.
If Impossible Foods can successfully navigate any obstacles and survive some market turbulence, this could be an exciting opportunity. Investors wanting to own a piece of the next big food company may soon get their chance. The Impossible Foods IPO date is still unknown, but investors worldwide with an appetite will surely be waiting on a knife edge, ready to consume at a moment's notice.
Let us know in the comments below if you plan on investing in the Impossible Foods IPO!
What is an IPO?
The acronym stands for 'Initial Public Offering', it's a process used by large private companies to raise additional capital. This is done to further invest in the growth of the business or even pay off debt. An IPO creates public awareness, putting the company under the spotlight. Timing of an IPO is particularly important for companies if it wants to maximise its capital-raising potential and increase the company's valuation due to demand from investors and the market.
Is Impossible Foods going to IPO?
Yes, but the main question is when. The company has been planning an IPO since 2021, but is waiting for the right time to raise as much money as possible and attract more investment.
Who is Impossible Foods owned by?
The company is still run by its founder, Dr. Patrick O. Brown. But as a private company, there are many corporate and individual investors who own pieces of Impossible Foods.
Is Impossible Foods publicly traded?
Not right now. Impossible Foods is still a private company. But after the Impossible Foods IPO, it will be publicly traded on a stock exchange.
Is Impossible Foods making money?
It appears that way. However, we'll have to wait until the firm goes public before we can take a detailed look at the finances to see how much money Impossible Foods is making.
How much is Impossible Foods stock worth?
It's difficult to put an exact value on Impossible Foods stock because it is still privately owned. So the financial records aren't fully available to the public or audited to meet certain accounting standards. However, the underwriters will put a figure on Impossible Foods stock before the IPO.
Can you buy shares of Impossible Foods?
Not at the moment. It is possible to invest privately in Impossible Foods, but this isn't available to most retail investors unless you have a significant amount of money.