Hi investors, here is our honest review of Capital.com to help you see if it is a good fit for your investing needs.
It has low spreads on Forex and Stocks CFDs and excellent customer support. On the downside, it is missing some common products such as Options and Bonds. It also may be overwhelming for beginners to get used to, but many learning materials help you get up to speed quickly.
Capital.com group is an award-winning broker with a massive base of +4,000,000 accounts created and operating in over 50 countries.
Want to know more about Capital.com? Here's what we'll cover:
Capital.com Review
1. Capital.com Overview
Founded in 2016, Capital.com is a fintech group of companies committed to building the world's best trading experience. They utilise AI for insight, analysis, and integrations with Trading view to offer a unique trading platform. Capital.com group has offices in the UK, Cyprus, Gibraltar and Australia.
With a strong presence in Europe, the group entities are authorised and regulated by the Financial Conduct Authority (FCA), Financial Services Authority (FSA) and the Cyprus Security and Exchange Commission (CySEC). They are also regulated in Australia by the Australian Securities and Investments Commission (ASIC).
Clients of Capital.com will primarily have access to CFDs on Shares, Indices, Cryptos – not available for retail clients in the UK -, Commodities, and Forex. Depending on your country of origin, you may also have access to ETFs and spread betting. See the 'Products and Markets' section for further details.
Capital.com Highlights
| | |
| --- | --- |
| 🗺️ Supported Countries | Worldwide – Exceptions include the US, Canada, and Spain, among others. |
| 💰 ETFs fees | Free of charge |
| 💰 Cryptos and CFDs fees | Low |
| 💰 Currency Conversion fee | 0% |
| 💰 Inactivity fee | €/$/£0 |
| 💰 Withdrawal fee | €/$/£0 |
| 💵 Minimum Deposit | €/$/£20 (by credit card) |
| 📍 Products offered | Stocks, ETFs and CFDs |
| 🎮 Demo Account | Yes |
| 📜 Regulatory entities | FCA, CySEC, ASIC and FSA |
Capital.com Review
2. Pros and Cons
Capital Com (UK) Limited ("CCUK") offers Spread betting to its clients
Easy to open an account
Demo Account
Minimum deposit of €20 (by credit card)
Extended trading hours
Lots of educational content
Strong customer support
The product offering is still limited to CFDs in most countries (missing bonds and other real assets)
To trade ETFs, users have to contact customer support to open a separate account for that purpose
It may be overwhelming for beginners
Not available in the United States, Canada, Belgium, Spain, and other countries
Capital.com Review
3. Account Opening
You can open a Capital.com account in a matter of minutes once you supply your e-mail address. This will allow you to immediately try out their Demo trading platform to test out its functionality. To start trading, you will need to verify your identity and answer a questionnaire. This may take Capital.com up to 48 hours to verify these documents.
The minimum deposit amount is €20/$20/£20/1500RUB/100PLN, except for a wire transfer with a minimum deposit of €250.
There are multiple deposit methods available to clients, including Bank Wire Transfer, Credit/Debit Card, Apple Pay, and Paypal (UK users cannot use Paypal). Bank card payments will appear on your account immediately. Deposits made via e-wallets are typically received within 48 hours. For a wire transfer, it usually takes up to 3 business days.
Retail account holders have access to up to leverage up to 30:1, depending on the instrument traded.
If you decide to open a professional account (this is met with specific criteria), there are added risks, such as no investor compensation schemes, and you can lose more than you deposit.
Capital.com Review
4. Trading Platform
Capital.com is available via mobile app, web trader, or desktop app (only for CySEC, ASIC and FSA regulated markets).
The mobile app's user experience is excellent and straightforward to use when you are on the move. Price alerts can be set on any stocks you are invested in or just interested in with a click of a button. You also can opt to have push notifications on your mobile for significant market movements, portfolio-related news, and other important events.
The web trader may be more overwhelming for beginners, but Capital.com has simplified the language and terminology with beginners in mind.
The discover section is well designed and gives the user a very concise but helpful snapshot of the market. At a glance, you can see what financial assets are most traded, most volatile, the biggest risers/fallers, and read the latest news. One downside of the web trader is that you cannot set any price alerts.
The web trading platform has a lot of functionality compared to other brokers. Capital.com has integrated with Trading View to offer advanced charting (over 70 different Technical indicators available).
Finally, Capital.com also has a desktop app that is powered by Metatrader 4. This option is available to clients in CySEC, ASIC and FSA regulated markets and may be more suited to advanced traders. The additional benefit of the desktop is that MT4 allows you to highly customise your individual trading preferences and automate trading using algorithms.
Investing requires emotional intelligence as well as technical knowledge. Now and then, we all need a little help to know when we are making investment decisions based on emotional biases. Capital.com has integrated a unique AI technology feature into the platform to analyse your trading behaviour to help you make more informed trading decisions. This may be a valuable tool for new investors to understand better the emotional aspect of investing.
Capital.com's news feeds are very useful, allowing you to find all the relevant news stories for your research stocks. There are lots of bite-sized stories to help you see what is happening in the markets.
Another great feature of the trading platform is that you can trade outside market hours. Extended trading hours allow you to trade between 04:10 – 20:00 EST making this a suitable app for clients in many different time zones.
In terms of order types, you can execute market orders, limit orders, take profit and stop losses on Capital.com. Some order types missing from the platform are trailing stop losses and OCO (One Cancels the Other).
Capital.com Review
5. Products and Markets
The products offered by Capital.com are limited, and what you can trade will be dependent on where you are in the world. Some standard products are not available on Capital.com, such as Options and Bonds.
See below a breakdown of product offerings in each geographical area:
Products

Countries accepted

CFDs on Shares, Indices, Crypto, Forex, and Commodities

Available in all countries where Capital.com operates
*Crypto derivatives are not available for UK retail clients

ETFs (Mobile App only – iOS/Android)

Germany, France and UK

Spread betting

UK and Ireland
Besides, to get a real ETF trading account with capital.com, you must contact customer support to forward your request to the relevant department. Once you get your real ETF trading account, it will be added as a separate account under your current profile using the same e-mail address (if you already have a CFD account with them).
It is the first time we have encountered such a "messy" procedure to access ETFs. We feel that clarity should be added. It would improve the users' experience and save some time for its customer support for other pertinent issues.
Concerning spread betting, it is only currently available for UK and Irish clients. Spread betting is a way of speculating on the upward or downward movement of the market. The key benefit being is that the profits are completely tax-free (tax treatment depends on individual circumstances and can change or may differ in a jurisdiction other than the UK).
Capital.com has a wide range of CFDs available to its clients, including CFDs on Stocks, Indices, Commodities, Forex and Crypto – the latest not available for UK retail clients.
| | |
| --- | --- |
| CFDs | Further detail on each category |
| Stocks | Over 3,300 different stocks |
| Indices | 21 Indices including the FTSE 100, S&P 500, and Euro Stoxx 50 indices |
| Commodities | 19 Commodities including Brent Crude Oil, Gold and Silver, Natural Gas |
| Crypto* | Popular Cryptocurrencies such as Bitcoin, Ethereum, Doge, Cardano and many more (180+) |
| Forex | 128 currency pairs |
*Note for UK clients: the FCA banned crypto derivatives as of January 2021, therefore these are not available for UK retail clients.
Capital.com Review
6. Fees snapshot
Capital.com has no fees on trades, deposits or withdrawals, which are all free. There are also no fees charged to your account for inactivity and even no currency conversion fees!
Capital.com makes its money in two ways: spreads and overnight fees. The spread is the difference in the price you can buy and sell products on the trading platform.
Here is how the spreads on Capital.com compares with its competitors:
The overnight fees are charged when trading with leverage which will be approximately 2-3% above the overnight rate charged by the central bank. This fee is only charged on the leverage provided.
Here's an example of how to calculate the overnight premium on a long CFD position.
Capital.com Review
7. Regulation
Capital.com has several regulatory measures in place to protect clients. These include:
Regulated Broker: Capital.com group is composed of several entities, namely:

Capital Com (UK) Limited: supervised by the Financial Conduct Authority (FCA) in the UK;
Capital Com Stock and CFD Investing Ltd: supervised by Financial Services Authority (FSA);
Capital Com SV Investments Limited: supervised by the Cyprus Security and Exchange Commission (CySEC);
Capital Com Australia Limited (ABN 47 625 601 489): supervised by the Australian Securities and Investments Commission (ASIC).

Investor Protection Schemes: which compensates your investments (assets) up to a certain amount if Capital.com goes bankrupt:

£85K for clients covered by UK regulation (under FCA) – only for retail investors (ICF and FSCS);
€20k for clients in the EEA and some other selected countries (under CySEC).

Negative Balance Protection: this protection ensures that you can't lose more than you deposit to your account (only applicable to retail investors).
Segregated funds: Capital.com keeps its clients' money in segregated bank accounts to avoid any exposure to unexpected financial difficulties arising in the company.
Two-factor Authentication
Data protection: Capital.com places a strong emphasis on protecting your data and information.
Capital.com Review
8. Supported countries
Capital.com accepts clients from 183 countries around the world. Some notable exceptions include the United States, Canada and Belgium.
Capital.com Review
9. Customer Support
Having strong customer support is very important for any broker. Capital.com has partnered with customer support experts Zendesk who offer multiple different resources and options for clients to troubleshoot issues, log tickets, and speak directly to representatives.
You can contact customer support through multiple different channels. Capital.com has a 24/7 live chat, you can also speak to them through e-mail, WhatsApp, Viber, Telegram and Facebook Messenger. We have tested their e-mail support, and the replies came within an hour!
They also have a bank of articles on common issues and questions clients have.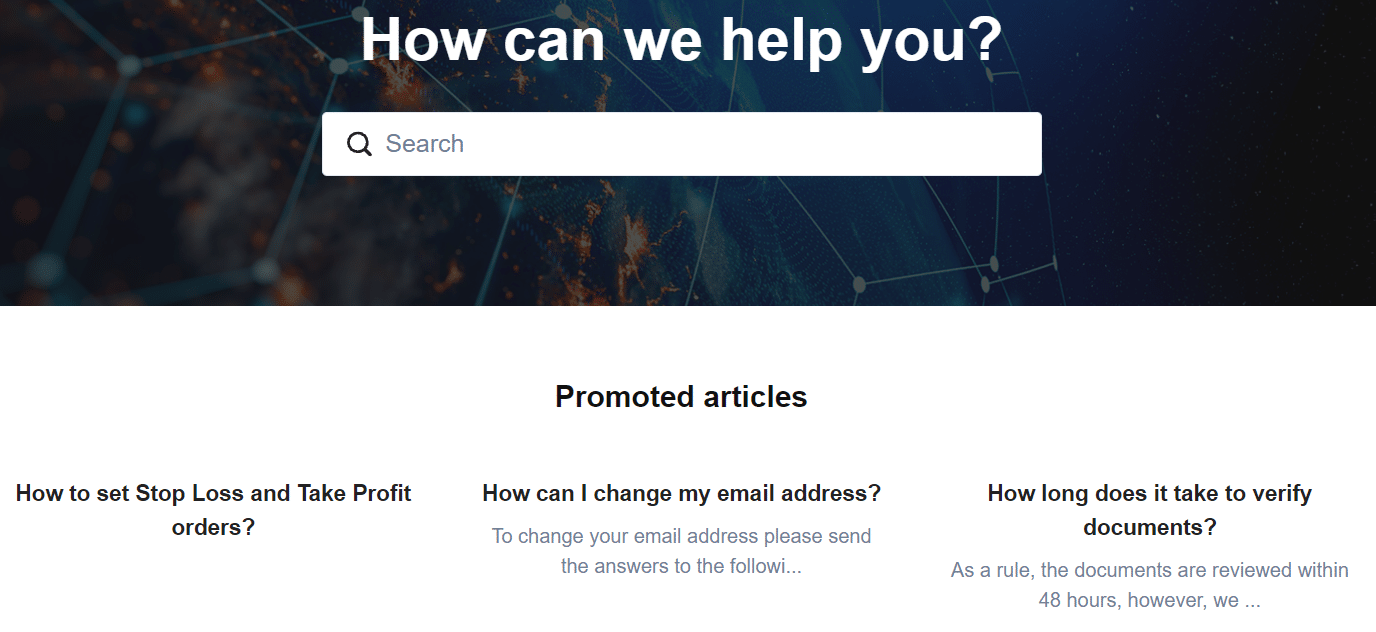 Capital.com Review
10. Customer Reviews
Here is what clients of Capital.com think about the trading platform. It is rated 4.8 on the Apple App Store, 4.2 on the Google store and has a Trust Pilot rating of 4.2.

Capital.com Review
11. The Bottom Line
Retail investors have more choice than ever when it comes to deciding what broker to trade with. It is essential to consider what features are most important to helping you achieve your investing goals. That may be the products offered, safety, fees and additional tools to help your analysis.
Capital.com is a good choice for all kinds of investors: although it may be a steep learning curve for beginners at the start, there is plenty of learning materials and supports to get you up to speed quickly. You have commission-free trading with tight spreads and investing tools, including an AI-powered analysis and insight tool, to help you make informed investing decisions.
With the Demo Account, you can easily explore the platform for yourself and see if it is right for you.
Was this review helpful? Did it help you make your decision regarding opening a Capital.com account? Let us know your feedback!