Are you confused about whether to choose Saxo Bank vs Nutmeg as a broker for your investing needs?
In this side-by-side comparison, we analyse Saxo Bank vs Nutmeg to help you understand how these apps compare on some of the most common features and make a better-informed decision about the best broker for you.
Below, you'll find the pros and cons of each broker, as well as a comparison table that features the different fees charged, the financial instruments supported, the regulation, and more. Keep reading!
Saxo Bank vs Nutmeg: In a Nutshell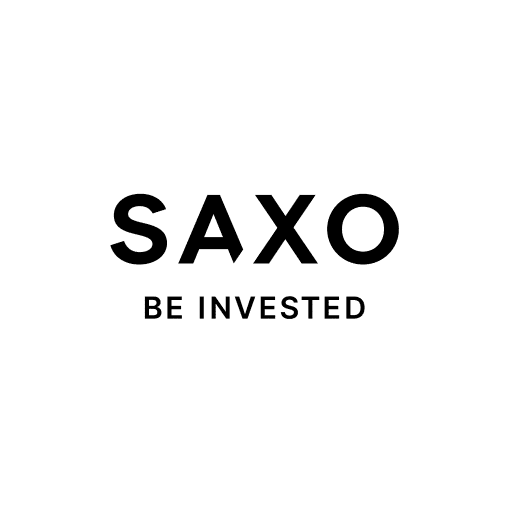 Ideal for
Advanced traders with a focus on reliability and security
Saxo Bank is a renowned online trading and investment bank that offers a wide range of financial services to individual and institutional clients.
Saxo Bank offers a range of trading platforms, including SaxoTraderGO and SaxoTraderPRO, providing clients with user-friendly and advanced options to access global markets.
Security is a paramount concern for Saxo Bank, which is evident through its strong regulatory oversight, encryption protocols, and segregated accounts.
Ideal for
Automated ETF portfolios for UK users
Nutmeg is one of the largest digital wealth managers in the UK (also known as "Robo-Advisor).
Nutmeg offers investors fully managed ETF portfolios that help investors achieve their financial goals, whether it's for retirement or a home.
It is regulated by the Financial Conduct Authority (FCA). Besides, client assets are held in two custodians: Barclays and State Street, as per regulatory requirements.
Pros and Cons
Saxo Bank
Pros
Excellent research materials

Outstanding trading platforms (SaxoTraderPRO and SaxoTraderGO)

Extensive range of investment products

Long track record

Supervised by worldwide top-tier regulators
Cons
High minimum deposit ($2,000)

Fees higher than average

Fee structure is complex

Does not accept US residents
Nutmeg
Pros
Automated rebalancing and dividend reinvestment

Fees Transparency

Stocks and shares, Lifetime and Junior ISAs

Long performance track record (+10 years)

Socially conscious portfolios

Minimum account balance of £100
Cons
Medium to high fixed fees

Cannot buy single shares
Saxo Bank vs Nutmeg:

Side-by-side Comparison
General Information
Founded in
Demo Account
Account Minimum
Interest on unninvested cash (annually)
Products
Stocks
ETFs
Bonds
Funds
Options
Futures
CFDs
Leverage Products
Forex
Cryptocurrencies
Commodities
Fees
US stocks
EU stocks
ETFs
Cryptocurrencies
Custody Fee
Inactivity Fee
Withdrawal Fee
Connectivity Fee
Currency Conversion Fee
Security
Regulators
Investor Compensation Scheme

(per person, per institution)
General Information

Founded in

1992

Demo Account

Account Minimum

$0 to $10,000, depending on the country

*

*

$/€2,000 for international accounts; £500 (UK)

Interest on unninvested cash (annually)

USD: Up to 4.31%; EUR: Up to 2.55%

Products

Stocks

ETFs

Bonds

Funds

Options

Futures

CFDs

Leverage Products

Forex

Cryptocurrencies

*

Only 9 Crypto FX pairs

Commodities

Fees

US stocks

From $0.01, $0.015 or $0.02 per share

*

*

Min. $1, $5 or $7, depending on account type: VIP, Platinum, Classic

EU stocks

Between 0.05% and 0.35%

*

*

Min. between €6 and €12 depending on exchange and account type

ETFs

From $1

*

*

Depending on exchange and account type

Cryptocurrencies

-

Custody Fee

Min. $5

*

*

Between 0.05% and 0.15% depending on account type

Inactivity Fee

£25 (UK) after one quarter of inactivity, $150 after 6 months of inactivity (International)

Withdrawal Fee

€/$/£0

Connectivity Fee

€/$/£0

Currency Conversion Fee

Between 0.3% and 1.0%

*

*

Depending on account type

Security

Regulators

ASIC, FSA, FCA, SFC, MAS, FINMA, DFSA.

Investor Compensation Scheme

(per person, per institution)

Depends on where the account is opened: up to €100,000 for cash and €20,000 for securities (Europe); up to £85,000 (UK); CHF 100,000 (Switzerland); HKD 500,000 (Hong Kong)
General Information

Founded in

2011

Demo Account

Account Minimum

£500

*

*

£100 (for lifetime ISA); £500 for other account types

Interest on unninvested cash (annually)

GBP: BOE bank rate minus 0.75% (never gets below 0%)

Products

Stocks

ETFs

*

Within their portfolios

Bonds

Funds

Options

Futures

CFDs

Leverage Products

Forex

Cryptocurrencies

Commodities

Fees

US stocks

Not Applicable

EU stocks

Not Applicable

ETFs

Embedded in the management fees

Cryptocurrencies

Not Applicable

Custody Fee

$0

Inactivity Fee

$0

Withdrawal Fee

$0

Connectivity Fee

$0

Currency Conversion Fee

0%

Security

Regulators

FCA

Investor Compensation Scheme

(per person, per institution)

Up to £85,000 (assets + cash)