Are you confused about whether to choose Interactive Investor vs Nutmeg as a broker for your investing needs?
In this side-by-side comparison, we analyse Interactive Investor vs Nutmeg to help you understand how these apps compare on some of the most common features and make a better-informed decision about the best broker for you.
Below, you'll find the pros and cons of each broker, as well as a comparison table that features the different fees charged, the financial instruments supported, the regulation, and more. Keep reading!
Interactive Investor vs Nutmeg: In a Nutshell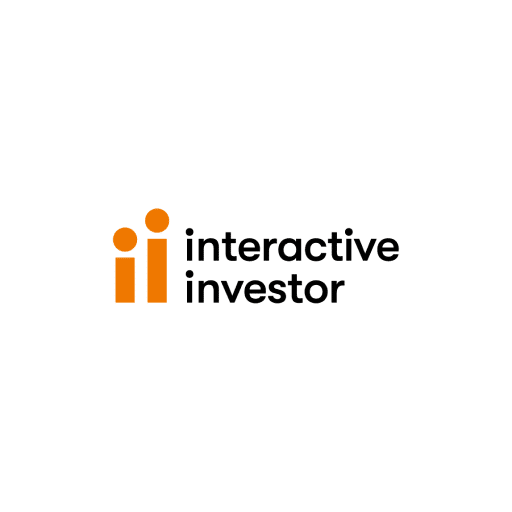 Ideal for
UK investors with medium-to-large portfolios
Interactive Investor is a UK flat-fee investment service with more than 400,000 users with over £55 billion in assets under management.
It offers a vast selection of investment options, including trading, SIPP, and ISAs. The Stocks and Shares ISA starts at £4.99 per month ("Investor service plan").
Interactive investor also provides 24h customer support on weekdays as well as a very active discussion forum.
Ideal for
Automated ETF portfolios for UK users
Nutmeg is one of the largest digital wealth managers in the UK (also known as "Robo-Advisor).
Nutmeg offers investors fully managed ETF portfolios that help investors achieve their financial goals, whether it's for retirement or a home.
It is regulated by the Financial Conduct Authority (FCA). Besides, client assets are held in two custodians: Barclays and State Street, as per regulatory requirements.
Pros and Cons
Interactive Investor
Pros
User-friendly trading platforms

Multi-currency account

Access over 40,000 global investments

Exclusive seminars and events

Good educational resources
Cons
Limited product offering

Basic charting (limited customization) and analytic tools

Expensive for investors with smaller portfolios
Nutmeg
Pros
Automated rebalancing and dividend reinvestment

Fees Transparency

Stocks and shares, Lifetime and Junior ISAs

Long performance track record (+10 years)

Socially conscious portfolios

Minimum account balance of £100
Cons
Medium to high fixed fees

Cannot buy single shares
Interactive Investor vs Nutmeg:

Side-by-side Comparison
General Information
Founded in
Demo Account
Account Minimum
Interest on unninvested cash (annually)
Products
Stocks
ETFs
Bonds
Funds
Options
Futures
CFDs
Leverage Products
Forex
Cryptocurrencies
Commodities
Fees
US stocks
EU stocks
ETFs
Cryptocurrencies
Custody Fee
Inactivity Fee
Withdrawal Fee
Connectivity Fee
Currency Conversion Fee
Security
Regulators
Investor Compensation Scheme

(per person, per institution)
General Information

Founded in

1995

Demo Account

Account Minimum

£0

Interest on unninvested cash (annually)

GBP: Up to 5.75%

Products

Stocks

ETFs

Bonds

Funds

Options

Futures

CFDs

Leverage Products

Forex

Cryptocurrencies

Commodities

Fees

US stocks

£3.99

EU stocks

£5.99

*

*

£3.99 for UK stocks

ETFs

£3.99

Cryptocurrencies

Not Applicable

Custody Fee

£0

Inactivity Fee

£0

Withdrawal Fee

£0

Connectivity Fee

£0

Currency Conversion Fee

~1.50%

Security

Regulators

FCA

Investor Compensation Scheme

(per person, per institution)

Up to £85,000.
General Information

Founded in

2011

Demo Account

Account Minimum

£500

*

*

£100 (for lifetime ISA); £500 for other account types

Interest on unninvested cash (annually)

GBP: BOE bank rate minus 0.75% (never gets below 0%)

Products

Stocks

ETFs

*

Within their portfolios

Bonds

Funds

Options

Futures

CFDs

Leverage Products

Forex

Cryptocurrencies

Commodities

Fees

US stocks

Not Applicable

EU stocks

Not Applicable

ETFs

Embedded in the management fees

Cryptocurrencies

Not Applicable

Custody Fee

$0

Inactivity Fee

$0

Withdrawal Fee

$0

Connectivity Fee

$0

Currency Conversion Fee

0%

Security

Regulators

FCA

Investor Compensation Scheme

(per person, per institution)

Up to £85,000 (assets + cash)