Are you confused about whether to choose Charles Schwab vs Webull as a broker for your investing needs?
In this side-by-side comparison, we analyse Charles Schwab vs Webull to help you understand how these apps compare on some of the most common features and make a better-informed decision about the best broker for you.
Below, you'll find the pros and cons of each broker, as well as a comparison table that features the different fees charged, the financial instruments supported, the regulation, and more. Keep reading!
Charles Schwab vs Webull: In a Nutshell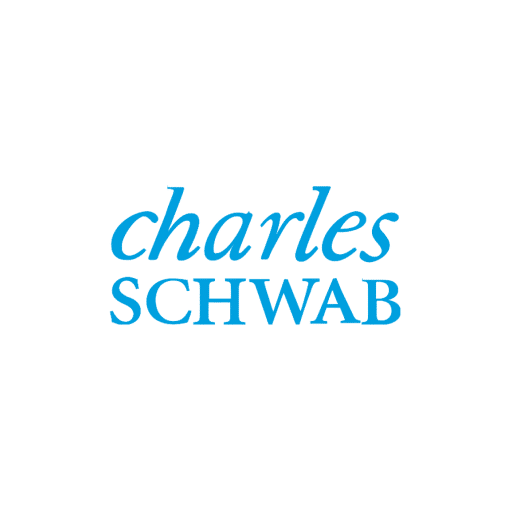 Ideal for
all account types (US investors only)
Founded in 1971, Charles Schwab Corporation, commonly known as Schwab, is a leading American brokerage and banking company.
It pioneered the concept of discount brokerage, offering commission-free online trades and providing access to a vast selection of investment options.
Moreover, Schwab operates as a full-service bank, providing a range of banking products such as checking accounts, savings accounts, mortgages, and loans.
Ideal for
US investors looking for commission-free stock, ETF and options trading
Webull is a user-friendly and modern investment app based in the United States, which does not charge a commission when investing in some of its financial products.
It offers trading in stocks, options, ETFs, cryptos, fractional shares, and even Over-The-Counter (OTC) stocks. New users get up to 12 free stocks.
Webull appeals more to beginners but the brokerage also delivers a wide range of tools for more advanced investors (in-depth charting, dozens of technical indicators, customization,…).
Pros and Cons
Charles Schwab
Pros
0% commissions on stocks and ETFss

Accoun types: Individual, joint, IRAs, education savings accounts, 529 education accounts, SEP IRA and solo 401(k)

Excellent research tools

Acess to fractional shares

Large selection of mutual funds

No minimum account
Cons
No direct investing in Crypto (only through futures, ETFs, etc)

No access to European stocks
Webull
Pros
Commission-free stock, ETF and options trading

Fast and easy account opening

No inactivity fee

No minimum deposit

Demo account
Cons
Limited product portfolio

Expensive for deposits and withdrawals

No live chat support
Charles Schwab vs Webull:

Side-by-side Comparison
General Information
Founded in
Demo Account
Account Minimum
Interest on unninvested cash (annually)
Products
Stocks
ETFs
Bonds
Funds
Options
Futures
CFDs
Leverage Products
Forex
Cryptocurrencies
Commodities
Fees
US stocks
EU stocks
ETFs
Cryptocurrencies
Custody Fee
Inactivity Fee
Withdrawal Fee
Connectivity Fee
Currency Conversion Fee
Security
Regulators
Investor Compensation Scheme

(per person, per institution)
General Information

Founded in

1971

Demo Account

Account Minimum

$0

Interest on unninvested cash (annually)

USD: UP to 5.09%

Products

Stocks

ETFs

Bonds

Funds

Options

Futures

CFDs

Leverage Products

Forex

Cryptocurrencies

*

No direct investing - Only offers exposure through ETFs, mutual funds, futures, etc.

Commodities

Fees

US stocks

$0

EU stocks

Not Applicable

ETFs

$0

Cryptocurrencies

Not Applicable

Custody Fee

$0

Inactivity Fee

$0

Withdrawal Fee

$0

Connectivity Fee

$0

Currency Conversion Fee

$0

Security

Regulators

SEC and FINRA

Investor Compensation Scheme

(per person, per institution)

Up to $500,000 for assets (of which up to $250,000 is for cash).
General Information

Founded in

2017

Demo Account

Account Minimum

$0

Interest on unninvested cash (annually)

USD: 5.00%

Products

Stocks

ETFs

Bonds

Funds

Options

Futures

CFDs

Leverage Products

Forex

Cryptocurrencies

Commodities

Fees

US stocks

$0

*

*

Regulatory fees apply

EU stocks

Not Applicable

ETFs

$0

*

*

Regulatory fees apply

Cryptocurrencies

1%

Custody Fee

$0

Inactivity Fee

$0

Withdrawal Fee

$0

Connectivity Fee

$0

Currency Conversion Fee

$0

Security

Regulators

SEC, FINRA, SFC

Investor Compensation Scheme

(per person, per institution)

$500,000 (securities up to $500,000, cash up to $250,000) for US customers, and HKD 500,000 for securities and HKD 0 for cash in Hong Kong and China