In a rapidly growing EV (electric vehicle) market, VinFast is a brand that's getting both drivers and investors excited. With plenty of eyeballs on the EV space, everyone is keen to find the next Tesla and in an ideal world – invest as early as possible.
Throughout this article, we're going to take a look at the most important details relating to the firm. We'll dive into all the key areas, such as the company statistics, vehicle sales figures, and everything you need to know about being listed on Nasdaq through a Special purpose acquisition company (SPAC).
This electric vehicle (EV) firm was founded in Vietnam but is now based in Singapore. The company started in 2017 and is part of the Vingroup conglomerate. Initially, the company was building combustion engine (petrol) vehicles but switched over to a complete EV focus in 2019.
Part of what makes this firm unique is that it recently became the first Vietnamese EV car and scooter manufacturer to expand into global markets. Vietnam is one of the fastest-growing economies in the world, with a highly productive labour force.
If VinFast can successfully utilise the skilled and efficient supply of workers from within Vietnam, it could catch up with more established competitors at a rapid pace. VinFast is also in the process of opening a multi-billion dollar manufacturing plant in California which aims to start producing cars by 2024.
The company also boasts European influence and partnerships for its design, engineering, and vehicle production, alongside building key relationships with the likes of General Motors (GM) and BMW.
VinFast Key Company Facts
| | |
| --- | --- |
| Founded | 2017 |
| Headquarters | Singapore |
| Parent company | Vingroup |
| Sector | Transport |
| Industry | Electric vehicles (EVs) |
| Founder | Phạm Nhật Vượng |
| Number of employees | +2,300 (based on company's Linkedin August 2023) |
| SPAC Date | 15th of August 2023 |
VinFast Company Statistics
Below is a breakdown of some key figures relating to VinFast and its electric vehicles:
| | |
| --- | --- |
| EV Cars Sold Globally | 65,000+ |
| E-Scooters Sold Globally | 145,000 |
| US EV Pre-Orders | 20,000 |
| Manufacturing Location | Vietnam |
| 2021 Profit/Loss | – $1.3 billion |
| 2022 Profit/Loss | – $2.1 billion |
| SPAC Valuation | $23 billion (soared to $85 billion on the first trading day) |
| Competitors | Tesla, Ford, GM, BYD, SAIC, Volkswagen, Hyundai, Rivian, Lucid, Li Auto, NIO, Toyota, XPENG |
| EV Vehicle Types | Cars, Motorcycles (Scooters), SUVs |
When was the VinFast SPAC?
First things first: the company filed for its US IPO on December 6th, 2022, with the expectation of going public through an IPO sometime during 2023.
Indeed, as CEO Le Thi Thu Thuy told CNBC, a SPAC wasn't its first choice: "We were ready to do a traditional IPO. We pursued the path for almost two years, but the markets have been challenging, so we decided to decouple the listing from the fundraising."
So, it merged with the U.S.-listed special purpose acquisition company Black Spade Acquisition on the 15th of August, 2023.VinFast's new U.S. shares opened at $22 and rose sharply to end the day at $37.06 for a gain of over 68%. You can check all the price movements here.
SPACs are shell companies that raise capital in an IPO and use the cash to merge with a private company in order to take it public, usually within two years.
How to invest and buy shares after the VinFast IPO/SPAC
Interactive Brokers and eToro are top-rated brokers where you can access Black Spade Acquisition Co shares and buy the stock with low fees after the SPAC. Take a look at both these brokerage options below:
Interactive Brokers at a glance
Products available
Stocks, ETFs, Options, Futures, Forex, Commodities, Bonds and Funds
Regulators
FINRA, SIPC, SEC, CFTC, IIROC, FCA, CBI, AFSL, SFC, SEBI, MAS, MNB
Countries Supported
218 countries globally
Founded in 1978, the IBKR platform lets you access over 150 market destinations in 33 countries and trade any asset you may be looking for: Stocks, Bonds, ETFs, Forex, Funds, Commodities, Options, Futures, CFDs, Cryptos Futures, and even tiny small companies (a.k.a micro caps).
If you want to buy VinFast stock after the IPO, here's how you can buy shares using Interactive Brokers:
Deposit funds into your account.

Once it's available, search for the VinFast stock, the ticker is rumoured to be 'VFS'.

Place the type of order you wish to use (e.g. market, limit, stop etc.).

Once you've bought your desired number of VinFast shares, continue to monitor performance.
If you'd like to learn more about the IBKR platform, check out our full-length Interactive Brokers review.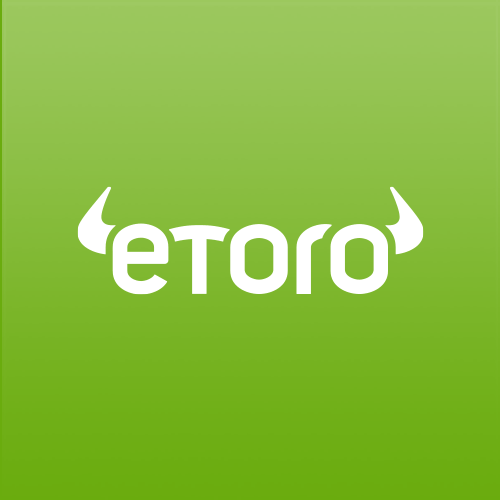 Visit eToro
74% of retail CFD accounts lose money.
eToro at a glance
Minimum deposit
$10 (varies between countries)
Products available
ETFs, Stocks and CFDs on Commodities, Forex, and Cryptocurrencies
Regulators
FCA, CySEC, ASIC
Countries Supported
64 countries globally
Founded in 2006 in Israel, eToro now has over 30 million customers worldwide. The platform is widely known for its social and copy trading features. It allows users to trade stocks, forex, commodities, cryptocurrencies, CFDs, and ETFs.
If you're planning to buy VinFast stock after the IPO, here's how you can buy shares using eToro:
Head to the 'Markets' page, and select 'Stocks'.

Search for the VinFast stock and select 'Trade'.

Next, hit 'BUY'.

Choose how much you want to invest in VinFast or the number of shares you want to buy.

Select your leverage (or ensure that leverage is set to X1).

Decide on a take-profit parameter if you want to automate a future sale of your VinFast stock.

Finally, hit 'Open Trade'.
If you'd like to learn more about eToro, check out our in-depth eToro review.
Bottom line on investing in VinFast
The VinFast IPO has been hotly anticipated amongst investors and electric vehicle enthusiasts. Traders worldwide have been hoping to buy shares in VinFast when they become available, and despite a choppy market in 2023, they can finally gain some exposure to it through Black Spade Acquisition Co, a SPAC!
VinFast faces plenty of competition within the EV sector, and it will be a tough challenge to beat some of its more-established rivals. But, as an underdog, this could present a better investment opportunity for growth.
With such a high valuation, VinFast needs to put the pedal to the metal to increase production — especially since VinFast CEO promised it would sell 50,000 vehicles in 2023.
What is an IPO?
The acronym stands for 'Initial Public Offering', it's a process used by large private companies to raise additional capital. This is done to further invest in the growth of the business or even pay off debt. An IPO creates public awareness, putting the company under the spotlight. Timing of an IPO is particularly important for companies if it wants to maximise its capital-raising potential and increase the company's valuation due to demand from investors and the market.
What is a SPAC?
Essentially, a Special purpose acquisition company (SPAC), which can also be known as a "blank check company", is a publicly listed company designed solely to acquire one or more privately held companies. When it goes public, the SPAC is a shell company (it has no existing operations or assets other than cash and any investments).
Is VinFast already public?
Yes. The company merged with the U.S.-listed SPAC Black Spade Acquisition. You can follow the stock price evolution here.
Can you buy stock in VinFast?
Yes, you can already buy stock of Vinfast through Black Spade Acquisition.
What is the SPAC ticker symbol?
The ticker symbol for VinFast is VFS and it is a publicly traded company listed on the NASDAQ stock exchange.
How many electric cars have VinFast sold?
In 2022, it sold 24,000 cars. For 2023, VinFast estimates sales of about 50,000 electric cars.