UPDATE (2023/03/21): UBS has bought Credit Suisse for over $3 billion. Still, Credit Suisse stock can be bought and sold on the stock exchange.
Following the collapse of two US regional banks, Silicon Valley Bank (SVB) and Signature Bank, contagion has spread to the European banking sector – notably Credit Suisse. The shares of the Swiss bank have fallen over 30% in 2023. If we combine the 2022 stock performance, we get a drop in value of over 75%!
On March 15th, 2023, the Swiss National Bank (SNB) and the Swiss Financial Market Supervisory Authority (FINMA) issued a statement saying, among other things, that "the problems of certain banks in the USA do not pose a direct risk of contagion for the Swiss financial markets" and "If necessary, the SNB will provide CS with liquidity". Maybe this last part has sparked some interest from your side to invest in Credit Suisse, right?
In this article, you will analyze Credit Suisse and show you how to buy Credit Suisse shares through online brokers such as Interactive Brokers, eToro, Trading 212, and DEGIRO.
Overview of Credit Suisse
Founded in 1856 and headquartered in Zurich, Credit Suisse is a leading global wealth manager. It operates in over 50 countries worldwide, including some emerging markets, and employs over 45,000 personnel. The company is segregated into several divisions, such as Wealth Management, Swiss Bank, Asset Management, and Investment Bank. Credit Suisse is also known for holistic financial solutions to its clients, including innovative products and specially tailored advice.
As per its 2022 financial statements, the company intends to, over the next three years, focus on the following strategic priorities:
Restructuring the Investment Bank to significantly reduce the risk profile and improve returns;
Strengthening and reallocating capital with a focus on improving the CET1 ratio through, among other things, as well as the capital raises completed in the fourth quarter of 2022; allocating almost 80% (excluding Corporate Center) of capital to Wealth Management, Swiss Bank, Asset Management and Markets by 2025.
Accelerating cost transformation by significantly reducing the Group's cost base.
Has Credit Suisse been previously involved in scandals?
Yes. The problems that Credit Suisse is facing are not new. We have seen several scandals unravel throughout the years, namely:
US tax evasion (2014): Credit Suisse was fined $2.6bn and pleaded guilty to helping Americans evade taxes for decades – one of the bank's most explosive scandals.
US anti-money-laundering fine (2016): A US regulator fined Credit Suisse $16.5m after identifying "significant deficiencies" in the bank's anti-money-laundering program.
Corporate Espionage (2019): The bank was caught in a corporate espionage scandal and eventually admitted to hiring private detectives to track two outgoing executives
Archegos collapse (2021): Credit Suisse recorded a $5.5bn loss due to its risk exposure to the US hedge fund Archegos Capital Management.
You can explore more Credit Suisse scandals in this article from The Guardian.
What are the current concerns about Credit Suisse?
There are several things to unwrap, so we will summary in bullet points to make it better for you:
On March 14th, the group released its 2022 annual report and acknowledged "material weakness" in its financial reporting, as demanded by SEC, but the discussions with the regulator had closed without a penalty. It also said that its 2019-2020 annual reports had been restated.
During interviews on March 14th, Ulrich Koerner, the CEO, noted that the group's liquidity position had improved since year-end to a 150% average Liquidity Coverage Ratio (LCR), way above the regulatory requirements. The new LCR figure suggests that CS has CHF 40-45 bn excess liquidity at the consolidated level before it would need to turn to the central bank for funding.
The CEO highlighted that the group had experienced deposit inflows on Monday (March 14th), in the aftermath of the US regional banks crisis (Silicon Valley Bank).
The good news above rapidly reversed following the statement from one of the group's principal shareholders (Saudi National Bank) that it would not inject more capital into Credit Suisse due to regulatory grounds (having more than 10% of the group would imply a new regulatory framework). Nonetheless, the Saudi investor mentioned they were happy with Credit Suisse's transformation plan, which is a "very strong bank" and doesn't need extra money.
Finally, and as reiterated in the beginning, late in the day on March 15th, the Swiss National Bank and FINMA, the Swiss bank supervisor, confirmed Credit Suisse's strong capital position and liquidity position and said that the Swiss National Bank would provide liquidity if needed.
Where is Credit Suisse stock traded?
You can buy Credit Suisse Group AG stock on several exchanges worldwide. Each region has its own ticker symbol, namely:
Switzerland: CSGN
US (NYSE): CS
London: 0QP5
Frankfurt: CSGN
You can also trade in less liquid exchanges like Argentina (CS) and Mexico (CSN).
How To Buy Credit Suisse Shares
1. Choose an Online Broker
If you want to trade Credit Suisse shares, you can use an online broker which facilitates the purchase by allowing investors to buy and sell shares through a trading platform. Since there are plenty of options to choose from, which could overwhelm you, in the following topic, we have prepared a list of options where you can buy Credit Suisse shares.
2. Open a Brokerage Account
The first step to buying Credit Suisse shares is to open a brokerage account. Most online brokers will require that you fill in a form with personal and financial information. It is normally followed by an ID verification.
But before starting investing with real money, some online brokers offer the possibility of paper trading, which allows you to experiment with investments stress-free and without risking any money. It is a tool used by beginners to train their investments but also by experienced traders to experiment with new trading strategies. Before investing, you can open a demo account to test the features of the online broker that interests you the most. Interactive Brokers, and Trading 212 allow you to open a demo account to simulate investments.
Once you are familiar with the platform, it may be time to open a real investment account and buy Credit Suisse shares.
3. Deposit Money
None of the brokers presented below ask for a minimum deposit, so it becomes quite easy to invest right away. Still, be aware that the same may not apply to withdrawals. Interactive Brokers has no minimum withdrawal, no fee for the first monthly withdrawal, and an €8 fee for the subsequent ones.
4. Place a "Buy Order" in Credit Suisse
If you have found an online broker that suits your needs, managed to open an investment account, and made the initial deposit, you are all set to buy Credit Suisse shares! All you have to do is find the Credit Suisse share (ticker from the Swiss Exchange: 'CSGN') within your chosen broker and place a buy order.
Best Brokers to Invest in Credit Suisse
#1 Interactive Brokers
Interactive Brokers at a glance
Credit Suisse Stock?
Yes (CSGN, CS, 0QP5)
Costs to buy Credit Suisse Stock
CSGN: 0.05% of trade value (min. CHF 1.50); CS: $0.0035/share (min. $0.35); 0QP5: 0.05% of trade value (min. €1.25)
Regulators
FINRA, SIPC, SEC, CFTC, IIROC, FCA, CBI, AFSL, SFC, SEBI, MAS, MNB
Founded in 1978, Interactive Brokers is one of the most reliable online brokers in the market, with a well-established and sophisticated trading platform. It is recommended for experienced investors and beginners, especially considering its mobile trading app IBKR GlobalTrader, ideal for novice investors. The broker is known for its reliability, versatility, and its wide variety of investment options, which include Credit Suisse shares.
Interactive Brokers offers an advanced investment platform that includes a wide range of products (stocks, options, mutual funds, ETFs, futures, bonds, and currencies) from +135 markets, solid trade execution (IB SmartRouting), and a set of technical and fundamental tools to help you in your investment decisions.
It is supported worldwide, has low fees, and has no minimum deposit. To fund your trading account or withdraw your investment, you will need to perform a wire/SEPA bank transfer. The broker is supervised by several top-tier regulators and the customer service gives crystal clear answers to your doubts, so there is no need to go back and forth. In a nutshell, Interactive Brokers is a reliable option for buying Credit Suisse shares.
#2 eToro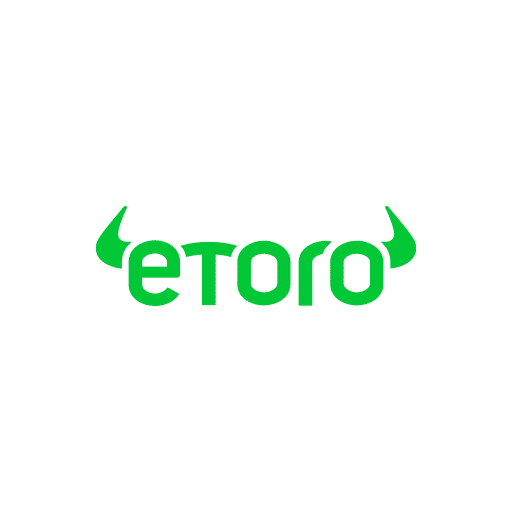 Visit eToro
74% of retail CFD accounts lose money.
eToro at a glance
Credit Suisse Stock?
Yes (CSGN, CS)
Costs to buy Credit Suisse Stock
CSGN and CS: 0% commission
Regulators
CySEC, FCA, ASIC
eToro is a global online broker that lets you buy Credit Suisse shares in the Swiss and US exchanges with 0% commissions. It has been known for its social trading platform, where you can copy the trades of other successful investors. eToro has a vast community of over 30 million investors with access to over 3,000 financial products, including 260+ ETFs.
Their trading platform is intuitive, and you can easily open an account at eToro and fund it through various methods such as credit or debit cards, Paypal, Skrill, and bank transfers. Their minimum deposit is relatively low at $50; however, it depends on your country. Moreover, they do not charge any fee on deposits, and you can benefit from commission-free trading stocks.
eToro is regulated and supervised by several top-tier regulators, such as the Financial Conduct Authority (FCA), the Australian Securities and Investments Commission (ASIC), and the Cyprus Securities Exchange Commission (CySEC).
On the downside, they charge a $5 fee per withdrawal, and if your deposit currency is different than your account currency, a currency conversion fee will be applied (example: from EUR to USD is 0.50%). Finally, their customer support may take more than two business days to reply to customers' requests.
If you want to know more about the broker, check our eToro Review.
CFDs are complex instruments and come with a high risk of losing money rapidly due to leverage. 77% of retail investor accounts lose money when trading CFDs with this provider. You should consider whether you understand how CFDs work and whether you can afford to take the high risk of losing your money.
#3 Trading 212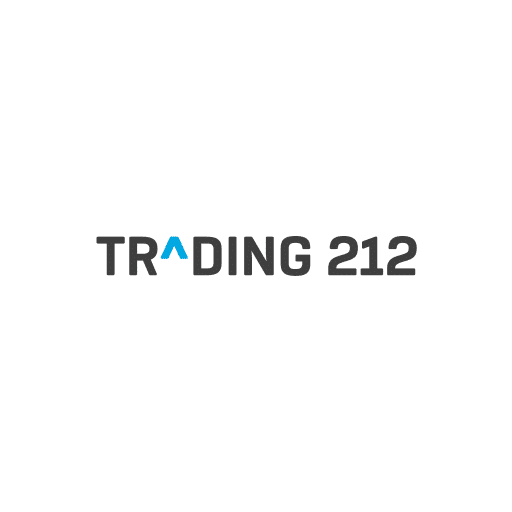 Visit Trading 212
Investing involves risk of loss.
Trading 212 at a glance
Credit Suisse Stock?
Yes (CSGN, CS)
Costs to buy Credit Suisse Stock
CSGN & CS: No commission, but a 0.15% currency exchange fee applies
Regulators
CySEC, FCA, FSC
Founded in 2006 and with over 15 million registered users, Trading 212 is a fintech based in London that aims to democratize the entire investment process through a simple mobile application by allowing anyone to invest in more than 7,000 stocks and ETFs plus CFDs on Stocks, ETFs, Indices, Forex, and Commodities. It offers a free share worth up to €100!
In Trading 212, you will find commission-free stocks and ETFs trading, fractional shares, and even an automatic investment system. On the downside, it shows some limitations regarding the products available, such as the lack of bonds and options. Opening an account is extremely quick and easy. Within the app, you will notice two distinct sub-platforms: Trading 212 Invest, where you can trade a range of assets free of charge, and Trading 212 CFD, where you may trade leveraged financial products (CFDs).
In terms of safety, every Trading 212 subsidiary is regulated by the following regulators: Financial Conduct Authority (FCA), Cyprus Securities and Exchange Commission (CySEC), and the Financial Supervision Commission (FSC).
#4 DEGIRO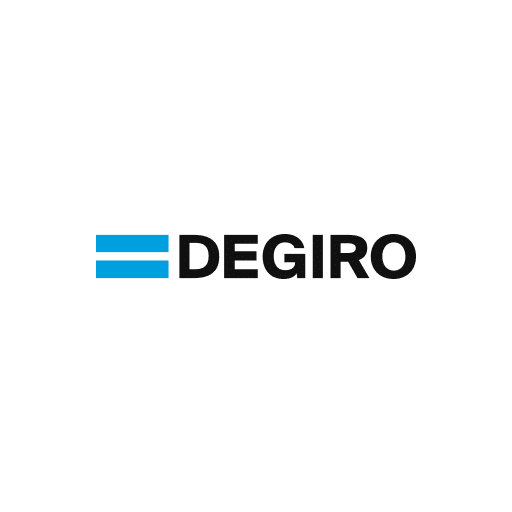 Visit DEGIRO
Investing involves risk of loss.
DEGIRO at a glance
Credit Suisse Stock?
Yes (CSX1, CS)
Costs to buy Credit Suisse Stock
CSX1: €3.90; CS: €/£1 external cost + 0.25% of currency exchange fee
DEGIRO was launched in 2008 in the Netherlands and is currently one of the most famous online brokers in the world.
There is no minimum requirement to open an account at DEGIRO, and they don't charge any fees for maintenance, inactivity, deposits, or withdrawals. This is ideal for investors looking to minimize trading costs and build long-term portfolios. On top of stocks and ETFs, DEGIRO gives you access to mutual funds, bonds, warrants, futures, options, and warrants from over 30 exchanges, allowing you to trade on pre-market and after-hours trading. Their platform is among the best trading platforms in Europe; it has a modern design, and the company continuously adds new features based on clients' feedback.
DEGIRO, officially known as flatexDEGIRO Bank Dutch Branch, is regulated by DNB and AFM in the Netherlands. Its parent company, flatexDEGIRO Bank AG, is regulated by the German Federal Financial Supervisory Authority (BaFin). On the downside, DEGIRO does not offer a demo account, has a €/£2.50 annual connectivity fee, and has little research.
The broker is suitable for investors of all levels, as it combines a broad and diverse offer of assets to invest and a comprehensive trading platform with low costs.
We encourage you to check out our DEGIRO review to learn more about the broker.
Is it safe to invest in Credit Suisse?
The situation with Credit Suisse is vulnerable. Nobody knows for sure what the next developments will be. You should definitely expect higher-than-usual volatility in its stock price action. According to the SNB and FINMA, Credit Suisse meets the capital and liquidity requirements imposed on systemically important banks.
The Credit Suisse story will have legs for a while. Because of the systemic importance of Credit Suisse, the Swiss and European regulators are monitoring the situation very closely to ensure that a bank run does not happen.
If you decide to invest in Credit Suisse stock from Europe, US, or any other country in the world, we hopefully have provided with some diverse options for online brokers, each one with its advantages and downsides. Our task here is to help you make well-informed investments, but be aware that investments are risky, and it is up to you to perform due diligence to find out if you should invest in the asset or not.
We hope that we succeeded with that task and that we answered your questions! Good luck with your investments, and if you still have any questions, please leave a comment below!