Coinbase opens the door to the world of cryptocurrencies for many investors. It focuses on simplicity, providing easy access to over 100 cryptocurrencies through a well-designed app, where users buy, sell, and exchange crypto with ease.
Yet Coinbase suffers from the kryptonite curse too. Its downfalls include:
High fees.

Limited access to many alt-coins.

Long account opening times.

Unavailability in several regions.
This article explores popular Coinbase alternatives available worldwide and their pros and cons. You deserve unrivalled access to crypto wherever you live!
Our Preferred Coinbase Alternatives
Below are six trusted names offering similar services with affordable trading fees:
Coinbase Alternatives Worldwide
1# eToro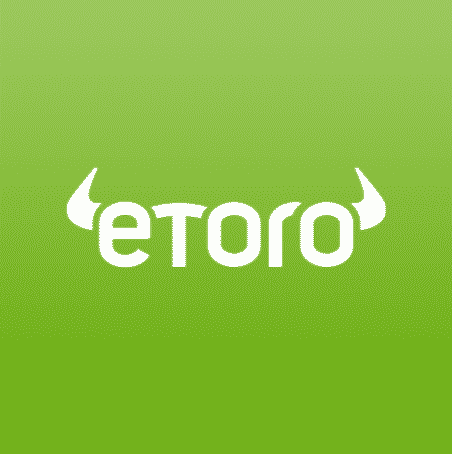 Visit eToro
77% of retail CFD accounts lose money.
eToro at a glance
Commissions
0% for stocks, 1% for crypto
Customer Support
Email or live chat
This trading platform sets itself apart through its unique feature: "social investing," whereby inexperienced traders can copy those trades done by the pros. It works best for traders or those serious about learning how to trade. By that virtue alone, it's a big breath of fresh air in a crowded market.
We sincerely mean that–check out eToro's Online Trading Academy. It offers a full range of walkthroughs for starting your trading journey, whether you intend to be a diehard trader or a more conservative investor.
eToro charges 0% commission with stocks and ETFs, but adds a 1% fee with crypto transactions. The platform applies no management or custody fees at all.
It offers many CFD, or "Contract for Difference," possibilities for trading but with fees charged via spreads, such as 0.09% for stock CFDs. Check out our detailed guide on CFD trading.
Users based in Australia, Europe, or the UK benefit from free access to insurance on their assets up to 1 million AUS, EUR, or GBP respectively. Users in the US receive the standard FDIC insurance up to $250,000 for cash or money market instruments. Crypto positions are not covered worldwide, but some assets are kept in secure, cold (offline) storage.
The bottom line: While not the largest crypto exchange, it's the best choice for those serious about trading a range of different products, namely: CFDs, ETFs, commodities, cryptos, fiat currencies, and stocks.
One-stop-shop for crypto and fiat trading

Social Trading and other innovative products

Commission-free stock trading

Slick, modern, and easy for anyone to use

Top tier regulators
Not amongst the largest of crypto exchanges

Trading spreads can be high

Withdraw and inactivity fees

Only one currency account (USD)
CFDs are complex instruments and come with a high risk of losing money rapidly due to leverage. 77% of retail investor accounts lose money when trading CFDs with this provider. You should consider whether you understand how CFDs work and whether you can afford to take the high risk of losing your money.
Coinbase Alternatives Worldwide
2# Gemini
Gemini at a glance
Commissions
0.50-3.99% (often around 1.99%)
Customer support
Email or live chat
Gemini tops the charts with their commission charges while providing fewer cryptos than Coinbase. So how is the exchange growing?
It operates with a security-first mentality, understanding that cryptocurrency is not FDIC-insured. It maintains that the great majority of your crypto is held offline in cold storage while retaining an insured portion in a hot (online) wallet.
Unlike Coinbase, it offers separate trading tools designed for beginners and experts through ActiveTrader. The exchange recognizes the keen importance technical analysis has with cryptos–and that it isn't hard to get the basics down.
Another selling point we love is "Gemini Earn," or their version of crypto savings account paying 8.05% APY. Shift your crypto assets to a Gemini Earn account with the option to withdraw immediately, at any time, without penalties.
It also offers peer-to-peer, direct trading between users–though with a spread. It's available in 60 countries and growing.
The bottom line: It's an excellent choice for beginners and experts alike with ample learning resources plus advanced trading tools; long-term holders have the most to gain.
Market-leading security and a Gemini Wallet option

Covers the popular crypto pairs

Peer-to-peer trading as well
High fees

Not the best choice for daily traders
Coinbase Alternatives Worldwide
3# Kraken
kraken at a glance
Customer support
Email, live chat, or by phone
Kraken, unlike Gemini, markets itself directly to daily traders who do not necessarily need advanced derivatives. Kraken feels like a more approachable Coinbase. Its inclusion of live support leads the market and makes it a preferred choice for investors new to crypto.
It offers trading tools for beginners, scaling up to that needed by experts. In addition, there are detailed crypto guides alongside instructional videos, even a podcast if you're so inclined.
We like the inclusion of futures and staking. The latter functions are similar to a locked savings account. With the right cryptocurrency choice, you could earn 10%-plus in interest. It's an ideal choice for traders who wish to keep a portion in a secure wallet but make something out of that too.
It lacks a wallet for retail users, but it maintains a reputation for storing 95% of the exchange's assets in cold storage across different geographies.
The bottom line: "Middle" is the word defining Kraken. You won't find the alt-coins or trading of Coinbase, nor will you face the high fees of Gemini. It works for most traders, green or veteran.
Futures and staking options

Relatively inexpensive fees

Excellent choice for most investors
No personal wallet service

Not insured
Coinbase Alternatives Worldwide
4# Crypto.com
Crypto.com at a glance
Customer support
Email or live chat
Crypto.com provides extensive crypto access through a great mobile app. We love the zero-commission trading, vibrant community, and frankly no-frills attitude to cryptocurrencies. The Crypto.com Wallet is a great addition too.
You're here to trade and make money–you and Matt Damon get that.
It does feature a learning library though not to the level of Kraken or eToro.
We see Crypto.com as nothing short of superb as far as trading features go. With one caveat, however–no crypto-to-crypto trading. This could be a dealbreaker. If it isn't, rejoice in DeFI management, derivatives trading, and staking.
The platform recently secured insurance against hacking by up to $750 million, in addition to cold storage.
One last thing to note: trading happens through the crypto.com app instead of the web.
The bottom line: It's great for more casual traders who don't mind relying on a mobile app.
An extensive array of supported cryptos

Great range of features for most traders

Reasonable fees
Mobile app only

No crypto-to-crypto trading
Coinbase Alternatives Worldwide
5# LocalBitcoins
Crypto.com at a glance
Customer support
Email only
Our last entry prefers not to be an exchange in the traditional sense. Instead, it's a platform only for secure peer-to-peer trading.
While the website appears outdated, its service works well through an escrow method. Escrow means that the seller must transfer his bitcoins to an escrow account (managed by Localbitcoins) before receiving the cash or alt-coin directly from the buyer.
If the seller decides to run off, well, that's impossible. The escrow delivers the bitcoins to the buyer, and happily ever after, at least for one.
The bottom line: It's excellent for cutting out the middleman and selling a portion of your holdings outside of the volatile spot market.
LocalBitcoins Pros and Cons
Secure, escrow-based trading

Easily create an ad and sell at a margin above the Bitcoin spot price

Tiered trader verification options
Outdated and off-putting web design

Only peer-to-peer
What is the best Cryptocurrency trading platform?
All this depends on your specific needs. Are you trading daily with a second monitor? Or are you looking to trade once a week through your phone? What coins or alt-coins do you wish to trade?
Here are the top features we consider when navigating a crypto trading platform.
Security:

Cold storage. Are the majority of holdings held offline?

Insurance. Is there some insurance option against hacking or theft outside of your control, no matter how small?

Customer service. Do they offer support by the phone or have a responsive chat app?

Regulation. Is there a well-respected body in the EU or USA overseeing the exchange?

Your own exchange-provided digital wallet with cold storage access. The added convenience can work wonders for some active users.

Fees:

Given your purpose, these should always feel reasonable. Gemini takes the unfortunate top prize here, but with the benefit of enhanced security and insurance.

Conversely, zero commission providers may not offer much security or insurance. There must be ample cold storage for your crypto if there is no insurance. Failing both–consider moving on.

Range of Supported Cryptocurrencies: It all boils down to your specific needs. Are you happy with only Bitcoin, Ether, and Cardano? No problem. Then no need for Coinbase's garage sale of alt-coins.
Don't get us wrong – Coinbase serves many people well. However, it excludes many others too outside a handful of countries. There are alternatives able to consider your specific needs, no matter where you reside.
This is why we've gone through the top six alternatives for you. The crypto market is filled with variety, like its traders. No matter your goals, we want to see you succeed!
If there are any questions here we didn't address, or if you'd like to share any feedback, please leave your comments below.
Hope we helped, and leave your comments below.
Happy investments!
Other FAQs about Coinbase Alternatives
Is Coinbase regulated?
Yes. Coinbase must comply with the applicable laws and regulations in each jurisdiction where it operates. It's also registered as a Money Services Business with FinCEN.
Is Coinbase available in all countries?
No. Coinbase offers no support for many countries, some of which include: Malaysia, China, Indonesia, Pakistan, Nigeria, Russia, Egypt, Vietnam, Thailand, Ukraine, Morocco, Saudi Arabia, Sri Lanka, Mali, Senegal, Cambodia, Bolivia, Israel, Lebanon, and Albania.
Can I use Coinbase in India? Is Coinbase legal in India?
Users in India can only use Coinbase for crypto-to-crypto transactions–noticeably excluding crypto-to-fiat. So you have to have some crypto already.
Can I use Coinbase in Japan?
Yes, Coinbase has full functionality for users in Japan.
Does Coinbase work in the Philippines?
Yes, users in the Philippines can buy and convert their crypto, but not sell it for fiat. However, you can use a Coinbase Card for spending crypto at retail stores.
Does Coinbase work in South Africa?
Yes, users in South Africa can buy and convert their crypto, but not sell it for fiat. However, you can use a Coinbase Card for spending crypto at retail stores.
Does Coinbase work in South American countries such as Chile and Colombia?
Yes, users in Brazil, Chile, Colombia, and Peru can buy and convert their crypto, but not sell it for fiat. However, you can use a Coinbase Card for spending crypto at retail stores.
Does Coinbase work in Venezuela?
No, Coinbase does not offer a service in Venezuela.
Does Coinbase work in Turkey?
Yes, users in Turkey can buy and convert their crypto, but not sell it for fiat. However, you can use a Coinbase Card for spending crypto at retail stores.